Best Cold Weather Activities in NYC
There are so many things to do in New York in Winter, making it one of the BEST times to visit NYC. Yes, the weather can be cold and wet, so it is a risk. However, there are two key payoffs – in December, you get to experience the magical holiday season, twinkling lights, special holiday tours and more. For bargain hunters, January and February include HUGE discounts like Hotel Week, Broadway Week, Restaurant Week and much more, offering you the best of NYC at a fraction of the usual price.
---
December, January, February NYC Events Calendar
Some of NYC's busiest event months are December, January and February. With tons of holidays like Christmas, New Year's Eve, Valentine's Day and special Events like Broadway Week, Hotel Week, Winter Restaurant Week, Central Park Winter Jam and more, the winter is packed with things to in New York.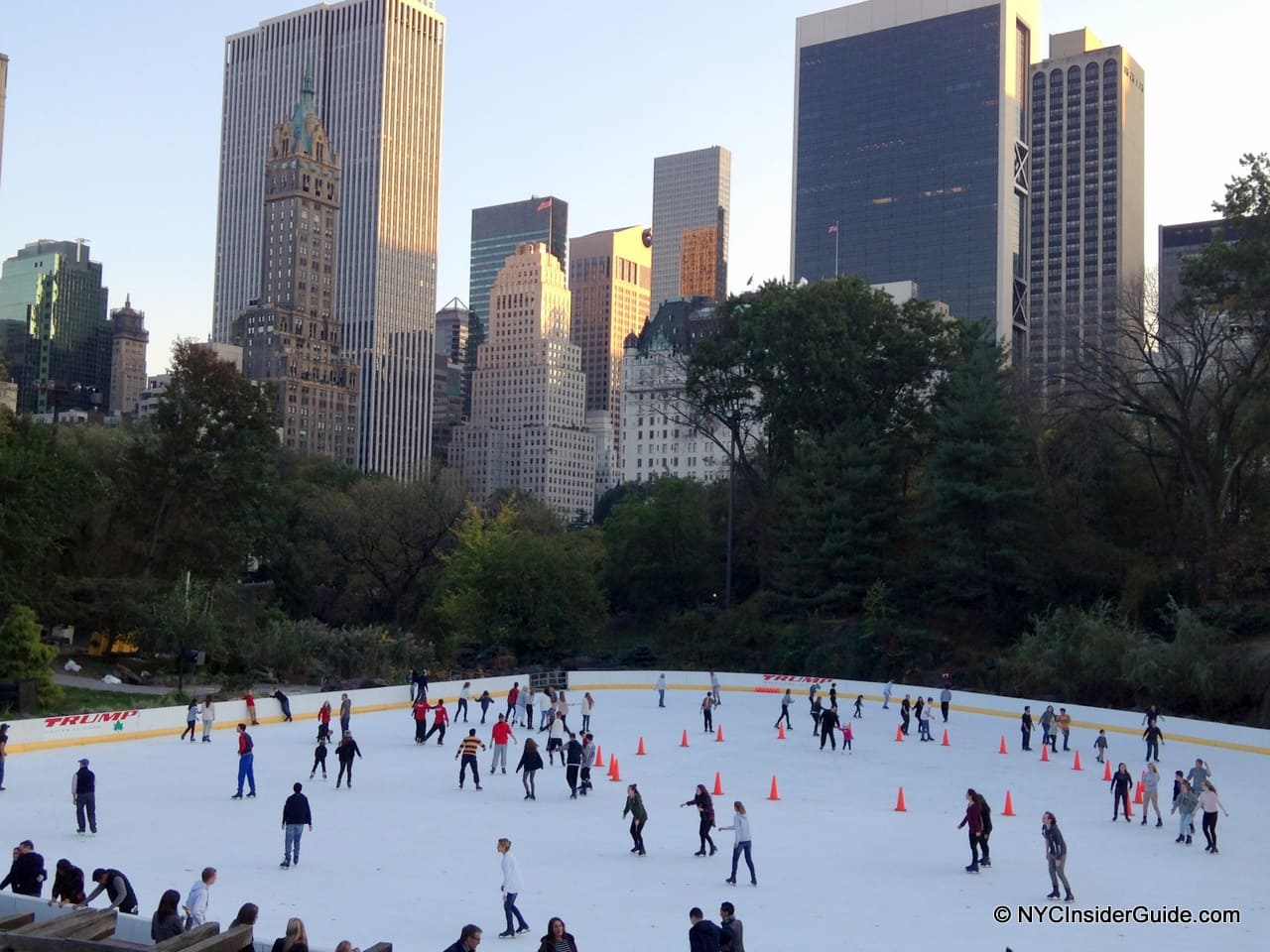 Back to Top of Fun Things to do in New York in Winter
---
Broadway, Off Broadway and The Opera
What better time than winter to head inside and catch a show? Do something funky and Off Broadway, like Stomp or Blue Man Group, catch a celebrity on Broadway (winter has the most celebrities on Broadway) or head to the Metropolitan Opera, and enjoy a classic like The Barber of Seville or La Boheme.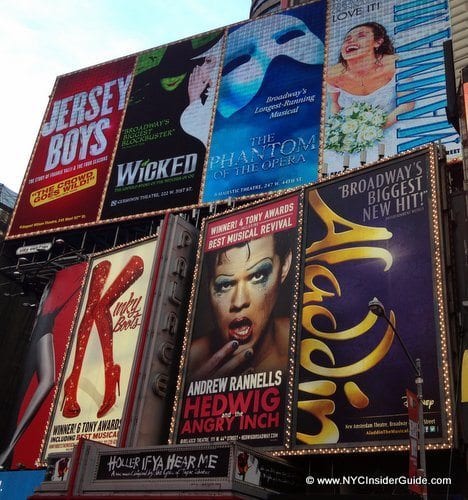 Shows are a great way to take a break from poor winter weather and infuse yourself with some NYC culture!
Back to Top of Fun Things to do in New York in Winter
---
Warmest Winter Tours of NYC
Since it's often hard to predict the winter weather, an indoor tour might be the best option for NYC sightseeing. Of course, if the weather is great, then go ahead an enjoy a walking tour of NYC. If not, hedge your bets and take a bus, boat or helicopter tour, all of which will keep you warm while also allowing you sightsee to heart's content.
Stay warm and see the best of NYC with any of these climate-controlled sightseeing tours:
Back to Top of Fun Things to do in New York in Winter
---
Take a Skiing & Snowboarding Trip from NYC
Spend the day on the slopes skiing or snowboarding on a day trip that takes you from Manhattan to your choice of 3 top winter resorts!
This all day Skiing & Snowboarding from NYC–Your Choice of 3 Resorts (13 hrs) picks you up Manhattan (depending on the resort you choose) and escorts you directly to one of three winter resorts: Plattekill Mountain, Crystal Springs or Windham Resort. The Ski & Snow packages offer choices of just lift tickets, instruction, equipment rentals and more, so customize your package as you see fit.
Back to Top of Fun Things to do in New York in Winter
---
Ice Skating in New York City
It is impossible to write about things to do in New York in Winter without mentioning Ice Skating. For tourists and locals alike, ice skating at Central Park, Rockefeller Center and Bryant Park is a classic New York winter experience.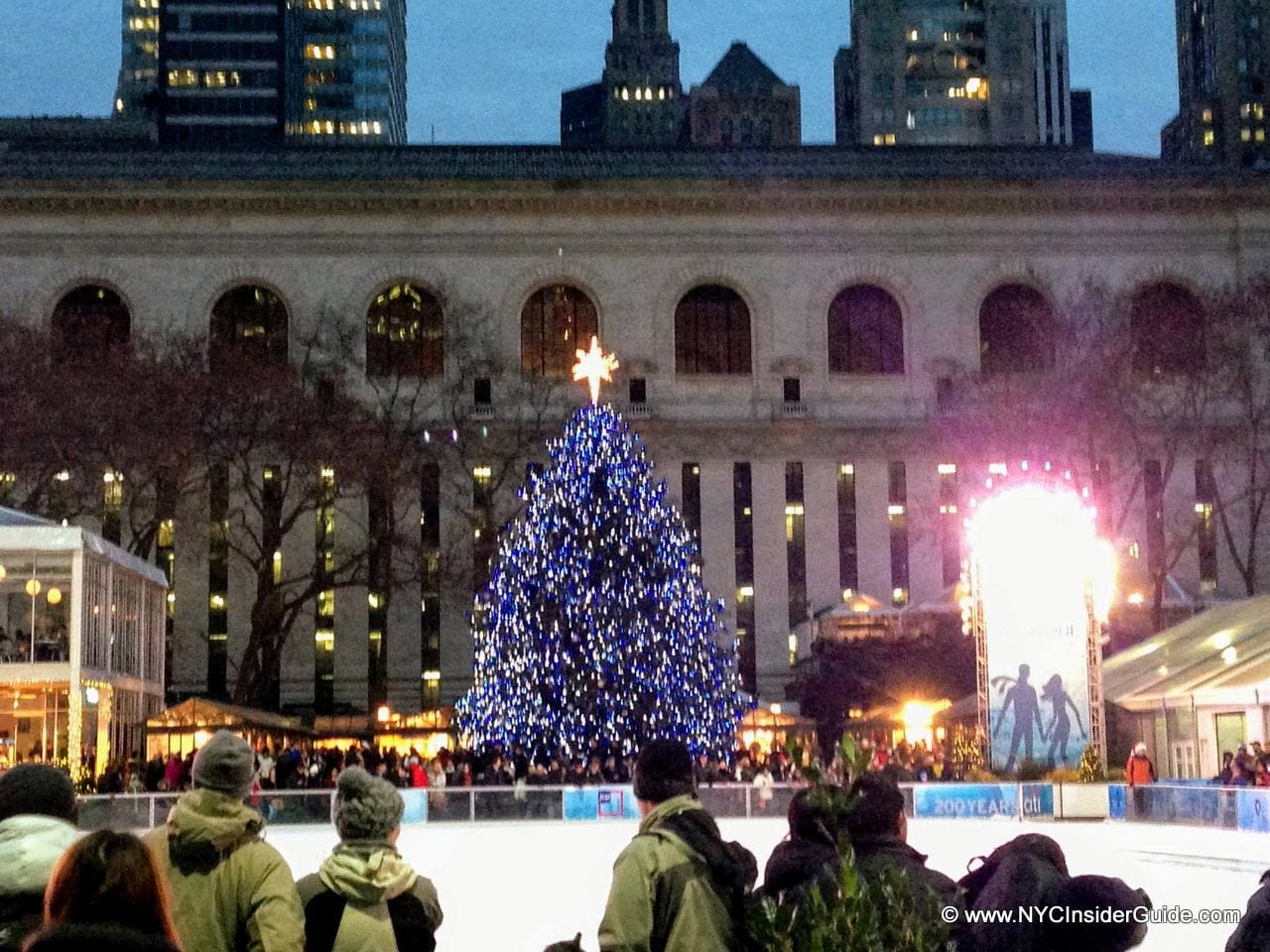 We also have several other Ice Skating Rinks around the city and outer boroughs. Here are the details for Ice Skating in New York City, including rates and dates plus NYC Insider Tips for discounts and coupons.
Back to Top of Fun Things to do in New York in Winter
---
See the Lights Sparkle from an Indoor Rooftop
The majority of our rooftop bars have both indoor and outdoor space, many with retractable roofs to accommodate the seasonal weather. Some even with indoor pools, making them super fun and a cozy, warm place to escape the winter chill. There are few experiences as unique to NYC as enjoying a cocktail and taking in our famous skyline.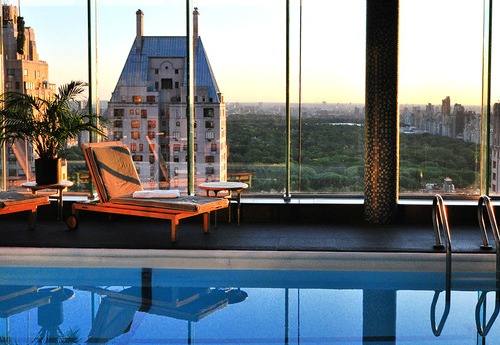 Some roof decks are open only to hotel guests, so if you want a spectacular skyline view and maybe a private party built in to your NYC stay, there are two great ways to have guaranteed access to the city's best skyline views.
Back to Top of Fun Things to do in New York in Winter
---
More Things to do in NY in Winter
The list of NY Winter activities is endless, so here are a few more things to do during the winter months.
Back to Top of Fun Things to do in New York in Winter
---
More from NYC Insider Guide:
---