NYC Travel Guide and Vacation Planner
Feel free to browse some of the most popular New York City Vacation Planner pages below or head straight to the complete New York City Travel Guide.
Save with a New York City Pass
Get savings coupons and find the best New York City Pass Discounts for your NYC vacation. Unbiased reviews of the New York City Sightseeing Passes. Which is the BEST – New York City Explorer Pass, New York Pass or New York City Pass?

Where to Stay during Fall in New York City
Fall is the perfect time to check into one of our hotels with an awesome roofdeck, free bicycles and/or right next to Central Park. Few activities in NYC are better than riding your free bike a few blocks into Central Park to see the fall foliage and having a snack at Tavern on the Green or the Boathouse. Finish off your awesome day by immersing yourself in one of our spectacular skyline views on a hotel rooftop!
How to Save on Hotels in New York City
Check out all our tips and dozens of promo codes to help save on NYC Hotels. Whether you are visiting NYC on a budget, or just looking to save a little on luxury, we share all our insight on How to Save on Hotels in New York City.
Best Value Hotels
Enter Dates, Check 'Value Deal' Box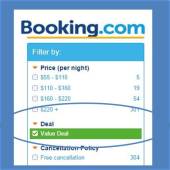 Trip Advisor NYC
Straight to All NYC Deals Page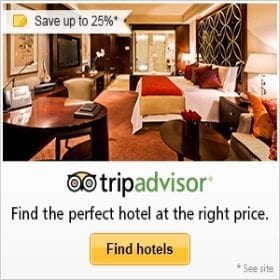 NYC Insider Guide
Hotel Tips Promo Coupon Codes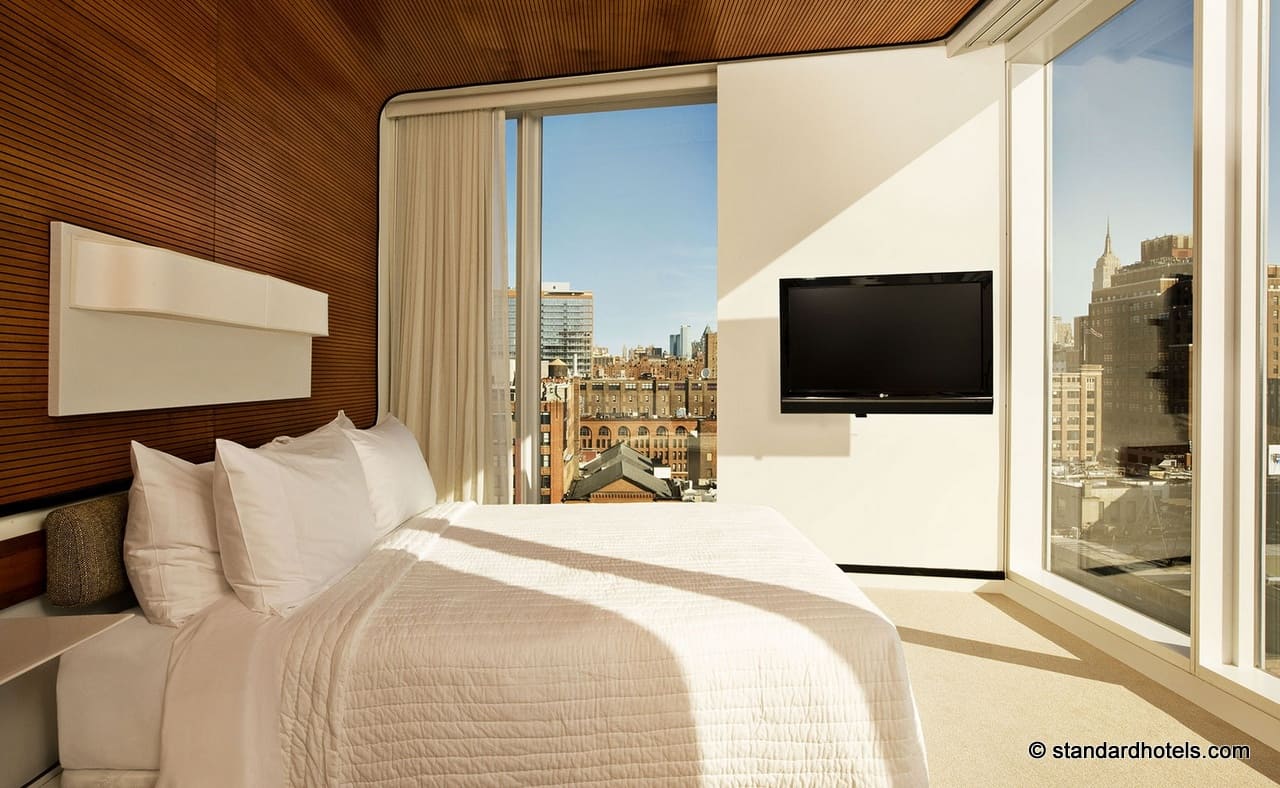 New York City Deals and Coupons
There are New York City Coupons and Discounts available for almost everything one can do in NYC! The New York City travel guide reveals ALL our local steals and deals…
Back to Top of New York City Travel Guide
NYC Insider Print Map and Guide to Manhattan
I would like to thank you for your guide. I am a frequent traveler, I have been several times in NYC, I have more than one traditional guide of New York, but I really like yours. I love the zooms of map sections with easy indications of what to do and I like the practical tips. - Matteo, Milan, Italy
Download over 100 pages of NYC maps, information and recommendations in less than 5 minutes! Our NYC Insider Printable Map Guide Book, Travel Planner and Bonus Map Guides include organized, easy to follow, color coded guides, detailed maps of every neighborhood, weekly chart of Free Museum Days and Times and free weekly neighborhood tours, Best of NYC Categories and lists by ALL native New Yorkers. Download everything you need to know NYC Like a Pro and make the most of your NYC vacation.
L-O-V-E this guide! It's well thought out, easy to read and easy to follow with a very sensible layout. I can tell whomever wrote this put a heck of a lot of thought into every section. Thanks so much for this awesome book. This is going to make this our best NYC trip by far. --Brenda, PA
Back to Top of New York City Travel Guide
Why You Will Love New York City
My favorite world travel experiences are always when I have a local guiding me before or during my trip. We all love to have recommendations from someone we know and trust before we hop on that plane or train (and if you don't know me, yet, feel free to learn more). Please explore the New York City Insider Guide at your own pace. I hope it helps you plan your New York City Vacation, so you not only go home as a NYC Insider, but plan to visit us again soon.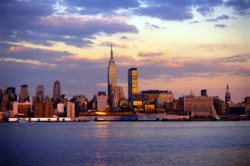 NYC Skyline at Dusk
If you come to NYC, stay in a Times Square hotel, jump on a Hop On Hop Off New York City Bus Tour, go only to the Empire State Building, Statue of Liberty and Madame Tussauds Wax Museum, well, you may actually never run into another New Yorker; and you certainly won't get to experience some of the most amazing things this city has to offer. I hope to be able to show you how do it all – see our world-famous and historical attractions, while also experiencing some of our local culture.
Back to Top of New York City Travel Guide
About the Insider New York City Travel Guide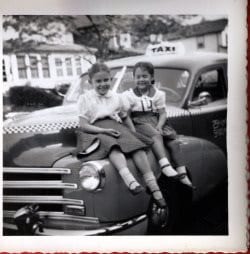 Mom and Cousin on my Uncle's Checker Cab
(scanned photo – circa 1950)
Don't believe a word of the hype – we are some of the most diverse, friendy, smart and fun people you will ever meet. I mean that wholeheartedly – it takes me almost 30 minutes to walk the two blocks to the subway, because I'm always saying hello to my neighbors, doormen, shoe guy, manicurist, bartender, dry cleaner, deli, gym…and that's all on my block!
I love this city so much and nothing makes me happier than when you love it, too. Please enjoy my insider tips, the kinds of things you discover only when you have hundreds of friends and family members and our collective prior generations passing down "insider" information.
I have no connections with the New York City tourism and travel industry, so all the information on this site is genuine. I will never recommend anything unless I'm absolutely confident it's the best (and by my and NYC standards, that's pretty high!). Please enjoy all the real information from a real person who lives here.
I can't wait to show you some of my favorites.
Thank you for visiting the NYC Insider Guide …welcome to our city and I hope you love it as much as I do!

Back to Top of New York City Travel Guide