Manhattan Budget Hotels Less than $100 per Night
Cheap budget hotels in NYC are somewhat difficult to find. After all, one of the most expensive things in Manhattan is space! We all pay a LOT of money to live here and the price and size of many apartments would likely shock you. There are plenty of clean cheap budget hotels in Manhattan, NYC, some with really interesting rooms and great amenities.
Cheap Budget Hotels Fast Check
Cheap Budget Hotels – Downtown
Jane Hotel NYC

The rooms at The Jane are designed like a ship's cabin. The low rate catch is there is only a single bed — and the coed bathroom is down the hall. Some rooms offer bunk beds and the "captain's cabin" with private bathroom starts at $225. The hip, but tiny rooms, come with free wi-fi, 23-inch LCD television, DVD player, iPod dock, built-in drawers and a luggage rack plus bicycles are complimentary and they are right on the Hudson River. Brunch at the Jane Hotel is a NYC favorite.
More Downtown Cheap Hotels:
Cheap Budget Hotels – Chelsea
Back to Top of Cheap Budget Hotels in NYC
Cheap Budget Hotels
in

Times Square

Some of our top value picks in Times Square include: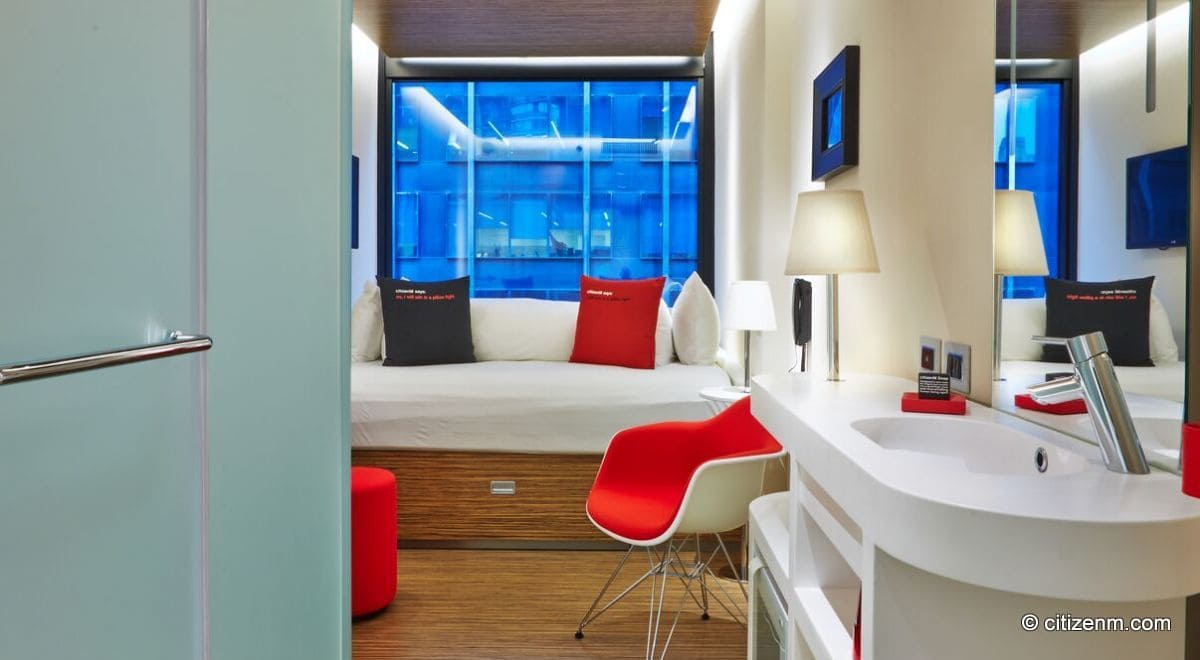 See Also: Times Square Hotels (Suite, Boutique, Apartment)
Top of Times Square
Cheap Budget Hotels – Midtown East
Seton Hotel NYC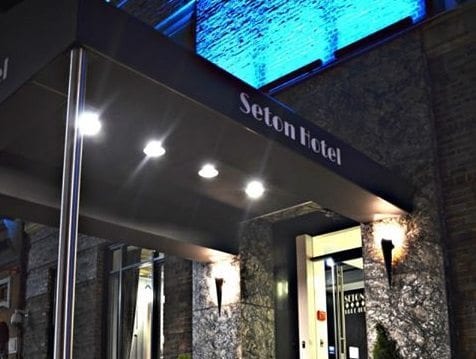 The Seton Economy Option, (SEO), designed for travelers on a budget, offers a price point significantly lower than traditional hotel rooms and includes: a beautifully designed room with a double bed and a vanity sink, a shared bathroom (2-4 rooms per floor), complimentary robe and slippers to make your way to and from the bathroom.
Pod 39 Hotel NYC

Targeting the "Hip and Thrifty" market, the Pod Hotel offers extremely compact, cleverly designed guestrooms with iPod docking stations and small LCD TVs. Rooms have shared or private baths and in-room displays indicate availability of the shared baths. The shared bathrooms feature rainfall showerheads, water jets built into the sides, and streaming music. Private bathrooms also have rainfall showerheads (no jets), along with sleek stainless-steel sinks. The Pod also offers suites with standard TVs, private bathrooms, and living areas with sofa beds.
Hotel 31 NYC

Reflecting the eclectic, cosmopolitan personality of New York City itself, each of the 60 rooms in the eight-story Hotel 31 have their own unique decorative design. Stylish, comfortable, and very affordably priced, Hotel 31 offers accommodations for the discerning traveler on a budget.
Vanderbilt YMCA – Offering hotels for budget travelers from every continent, seven YMCAs in New York City provide great value for visitors who want to experience NYC's multifaceted neighborhoods as well as its fabled sites and entertainment venues. Three YMCAs in Manhattan, two each in Brooklyn and Queens offer clean, comfortable and tranquil hostel accommodations for under $100 per night—in some cases, much less.
Back to Top of Cheap Budget Hotels in NYC
Cheap Budget Hotels Midtown West
Finding cheap hotels in Midtown West NYC is less difficult than you may think, as this is one of the best value spots in Manhattan. You'll be right near the Empire State Building, Garment District, Times Square, Chelsea and Hell's Kitchen, all while possibly paying less than $100 per night for a clean and fairly spacious room. So, if you have reasonable expectations and can't wait to stay in the very center of Manhattan, these are the best value deals in Midtown West NYC.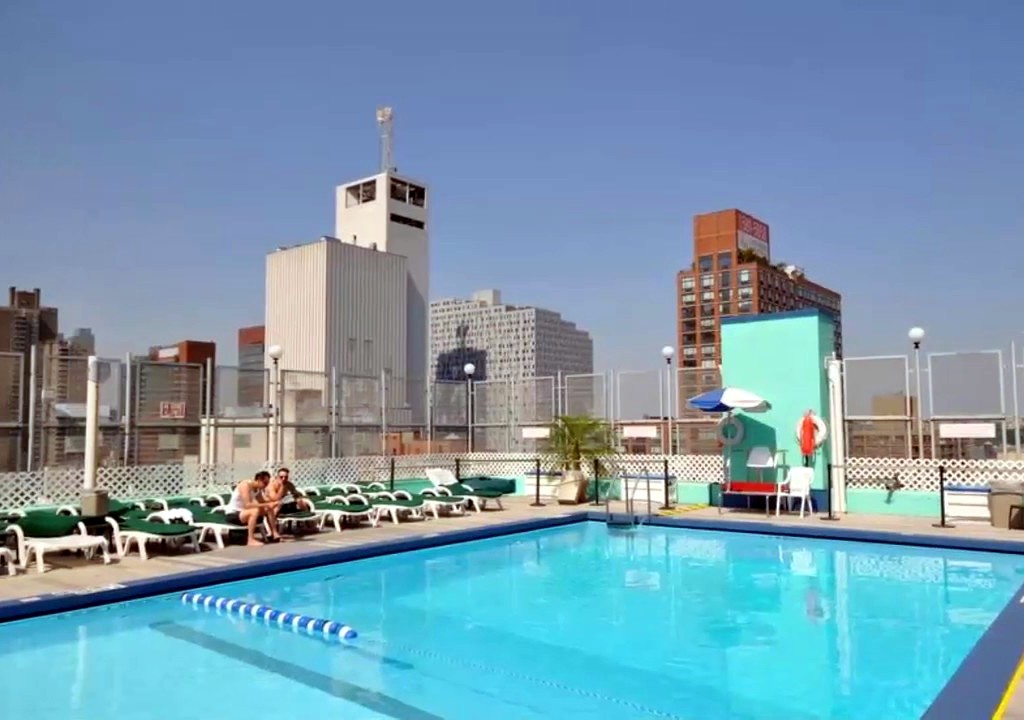 See More: Cheap Budget Hotels Midtown West
More Hotels:
The Gershwin Hotel
7 E 27th Street, New York City, NY 10016
Back to Top of Cheap Budget Hotels in NYC
Cheap Budget Hotels – SoHo
Hampton Inn SoHo

The Hampton Inn Soho Downtown Manhattan New York City offers well appointed and spacious rooms, including satellite television, high speed internet access, CD radios, three-way calling, and work desks.
See Also:
Back to Top of Cheap Budget Hotels in NYC
Cheap Budget Hotels – Upper West Side
Hotel Newton
2528 Broadway Ave at 95th St, from $74
West Side YMCA – New York City, from $98
Cheap Budget Hotels in NYC – With Mixed Reviews
For some people, budget is the most important factor when planning a vacation. While I don't personally recommend any of these hotels, here is a partial list of NYC's super cheap accomodations:
Imperial Court Hotel
307 West 79th Street, New York City, NY 10024 (Upper West Side)
West Side Inn
237 West 107th Street (high up on Upper West Side)
Michael NY
B&B, Guest House, 15 Sylvan Terrace, NY, NY 10032 (Washington Heights – way uptown)
Royal Park Hotel & Hostel
258 West 97th Street, New York City, NY 10025 (Upper West Side)
Hotel Alexander
306 W 94th St, New York City, NY 10025 (Upper West Side)
Woogo Park View Apartments
31 W. 89th Street, New York City, NY (Upper West Side)
Hotel Carter
250 West 43rd Street, New York City, NY 10036 (Midtown West)
Carlton Arms Hotel – funky "hostel" type hotel with shared bathrooms, artwork everywhere and themed rooms. Mixed reviews on service and reservation issues – please read carefully. Neighborhood: Kips Bay
How to Save on Hotels in New York City
Check out all our tips and dozens of promo codes to help save on NYC Hotels. Whether you are visiting NYC on a budget, or just looking to save a little on luxury, we share all our insight on How to Save on Hotels in New York City.
Best Value Hotels
Enter Dates, Check 'Value Deal' Box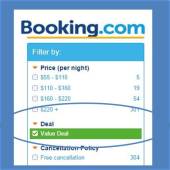 Trip Advisor NYC
Straight to All NYC Deals Page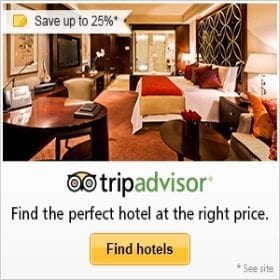 NYC Insider Guide
Hotel Tips Promo Coupon Codes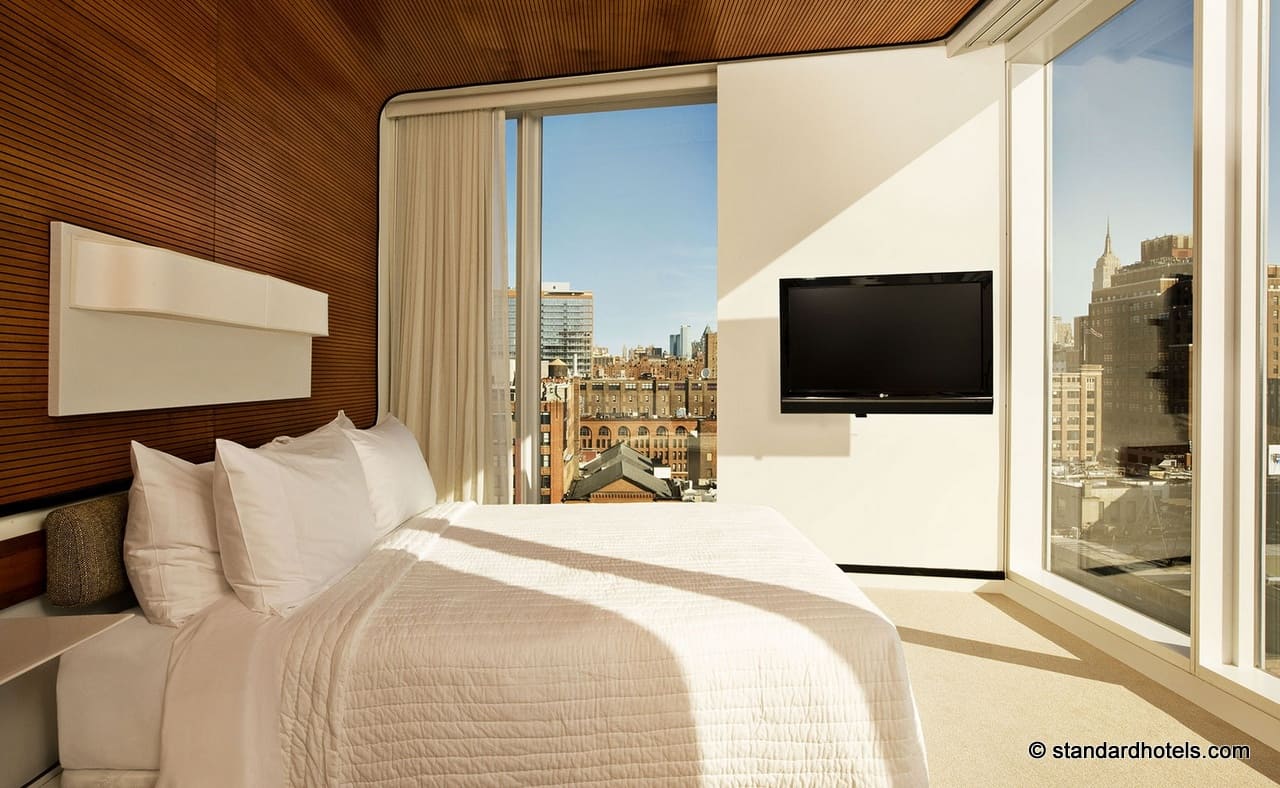 Back to Top of Cheap Budget Hotels in NYC
[contentblock id=hr-100-5aa1e3Follow NYC Insider Guide: