New hotels in Manhattan give you access to crisp sheets, new linens, towels, restaurants, rooftops and more before anyone else gets to them. While you may have to deal with some grand opening kinks, you'll often get amazing rates at the newest Manhattan hotels before the full buzz is out there for everyone to discover. Think of it like seeing an Off Broadway show before it gets moved to Broadway (don't you wish you had seen Hamilton when tickets were less than $50??). Now is your chance to stay in a new New York City hotel.
Calling ALL New York City Hotels – go ahead and tell us all about your hotel for FREE!
MADE Hotel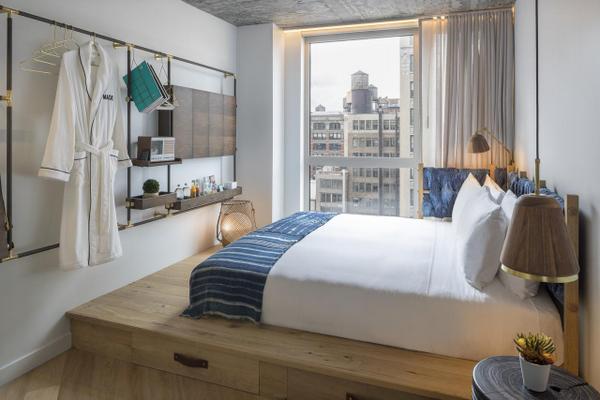 MADE Hotel – new in 2017, MADE describes themselves as a "boutique hotel with a global soul". Rooms with Frette linens and towels, floor to ceiling windows mostly with great views, and all the little luxuries you may want during your stay away from home. MADE offers some amazing new spaces including the new communal coffee shop 'Paper', the intimate lobby bar and the newest rooftop bar, "Good Behavior," along with a second floor patio open only to hotel guests.
See More: Union Square NoMad Hotels
Back to Top of new hotels in Manhattan
Hotel 50 Bowery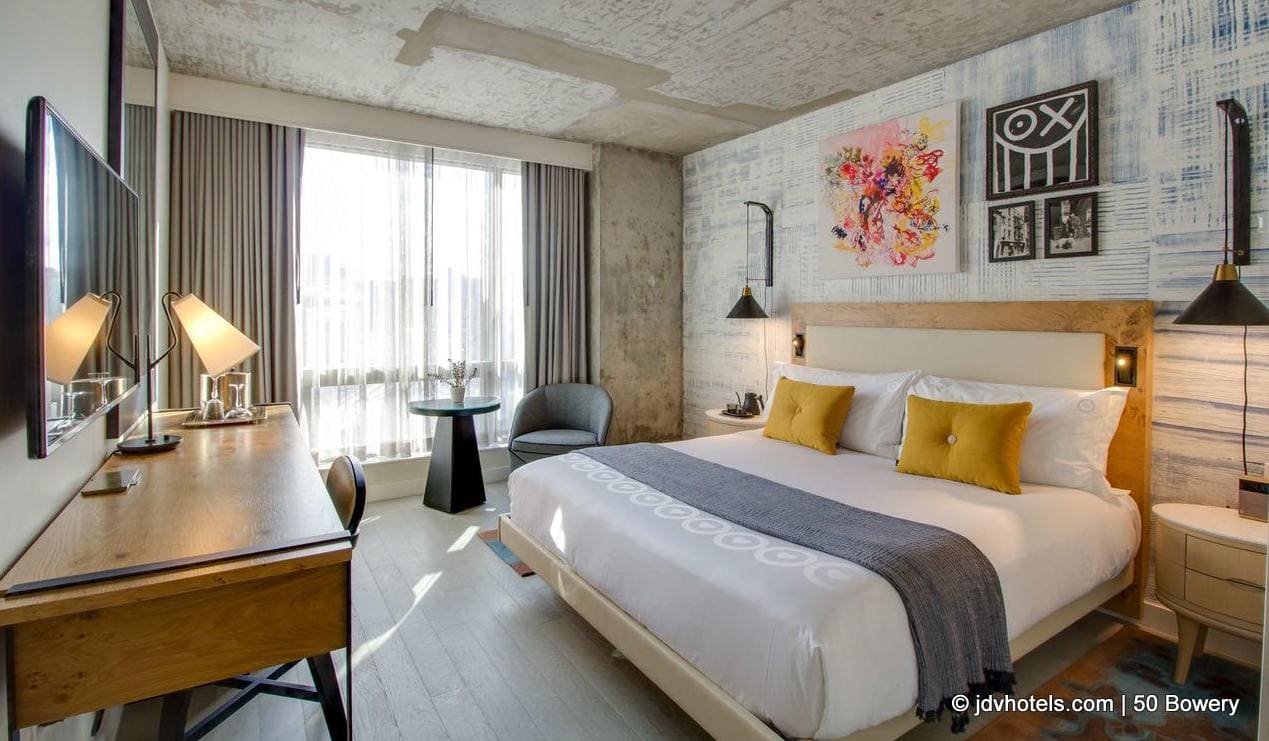 50 Bowery – new in 2017. This 229-room boutique hotel offers incredible views of the Empire State Building, Chrysler Building and the World Trade Center from many of their rooms, as well as for all guests from their 21st floor Rooftop, The Crown. Situated right in the heart of Chinatown, Little Italy and the Lower East Side, 50 Bowery puts you within 5-10 minutes of at least 400 restaurants (I'm underestimating) from every ethnicity and for every price range you can imagine. Within the hotel, you'll find luxury linens, flat screen TVs, complimentary WiFi and most pets are welcomed!
See More: Chinatown Hotels
Back to Top of new hotels in Manhattan
Hotel Hayden Chelsea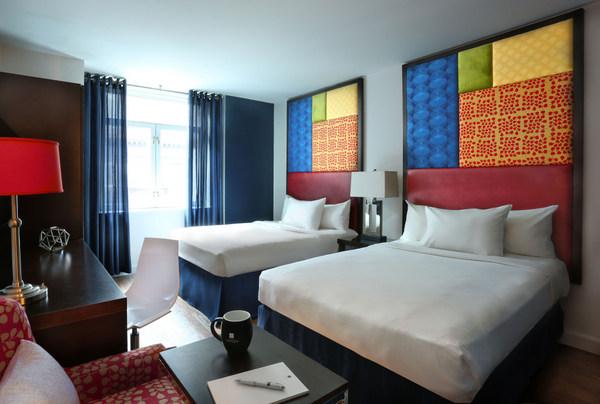 With one of our favorite New York City Hotel Rooftops, the Hotel Hayden is a buzz-worthy boutique for trend-setters, stylists and sophisticates. At the intersection of the Fashion District and the Flower District and the eternally trendy Meatpacking District, it's a modern boutique gem just steps from world-famous local landmarks. Formerly the Hotel Indigo Chelsea, the new hotel welcomes arriving guests with 122 stylish guest rooms and suites, crave-worthy Greek cuisine at Mykonos Blue.
See More: Chelsea Hotels
Back to Top of new hotels in Manhattan
The James New York NoMad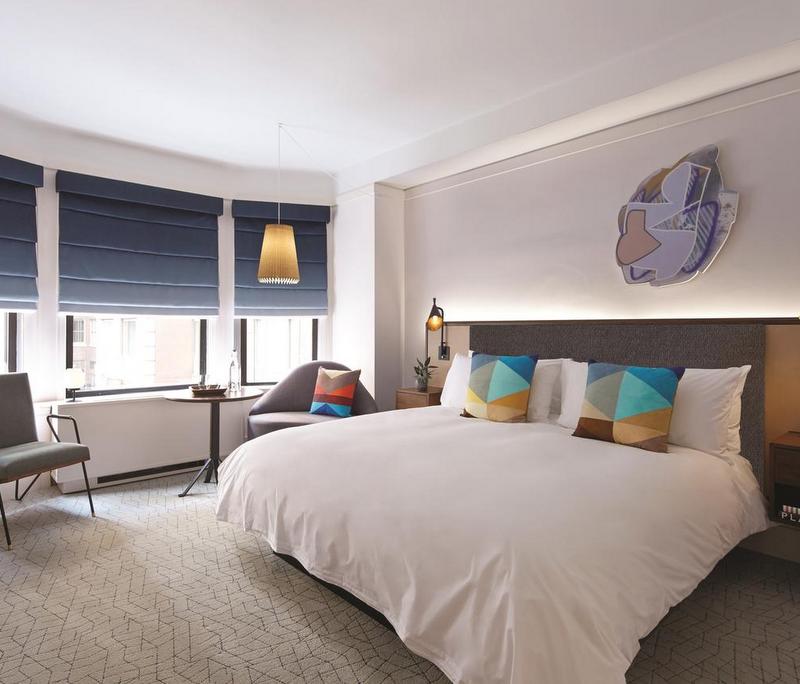 Opened in June 2017, The James New York – NoMad (formerly the Carlton Hotel) is a 344-room luxury boutique hotel with complimentary WiFi, luxury amenities, and – rumor has it – a free wine happy hour. Soon to open, the hot restaurant, Scarpetta, relocating from the Meatpacking District.
Sister property: The James SoHo
See More: Union Square NoMad Hotels
Back to Top of new hotels in Manhattan
How to Save on Hotels in New York City
Check out all our tips and dozens of promo codes to help save on NYC Hotels. Whether you are visiting NYC on a budget, or just looking to save a little on luxury, we share all our insight on How to Save on Hotels in New York City.
Best Value Hotels
Enter Dates, Check 'Value Deal' Box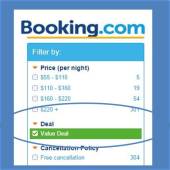 Trip Advisor NYC
Straight to All NYC Deals Page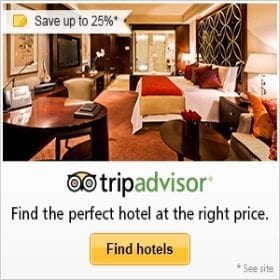 NYC Insider Guide
Hotel Tips Promo Coupon Codes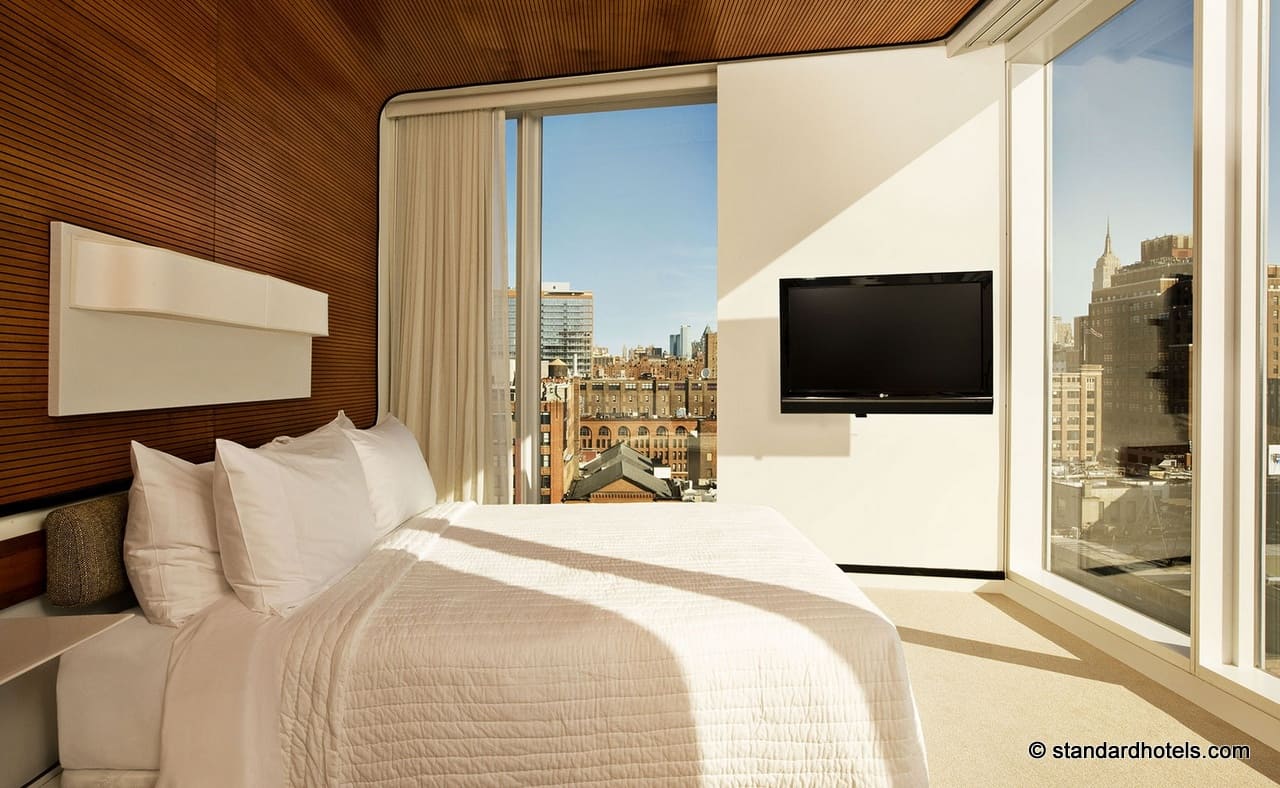 NYC Insider Print Map and Guide to Manhattan
This guide is incredible! I wish I had found it months ago. I like that it has suggested locations (shopping, restaurants and things to do) in each neighborhood. I can plan out days in each area and have activities, lunch, and maybe even dinner while in that area. Thank you so much – you have done an outstanding job covering everything – all in one reference! - Cindy (November 2017)
Download over 100 pages of NYC maps, information and recommendations in less than 5 minutes! Our NYC Insider Printable Map Guide Book, Travel Planner and Bonus Map Guides include organized, easy to follow, color coded guides, detailed maps of every neighborhood, weekly chart of Free Museum Days and Times and free weekly neighborhood tours, Best of NYC Categories and lists by ALL native New Yorkers. Download everything you need to know NYC Like a Pro and make the most of your NYC vacation.
L-O-V-E this guide! It's well thought out, easy to read and easy to follow with a very sensible layout. I can tell whomever wrote this put a heck of a lot of thought into every section. Thanks so much for this awesome book. This is going to make this our best NYC trip by far. --Brenda, PA
Back to Top of new hotels in Manhattan