Brunch, Baseball, Broadway and "MOMosas"
Sunday, May 13, 2018 – Mother's Day in New York City offers a ton of choices for every budget and interest. Choose from special Brunches and Dinners, free cocktails and open bars, tons of special Manhattan Boat Cruises, Movie & TV Tours, Yankees, Broadway, private movie screenings and so much more.
Mother's Day in New York City Cruises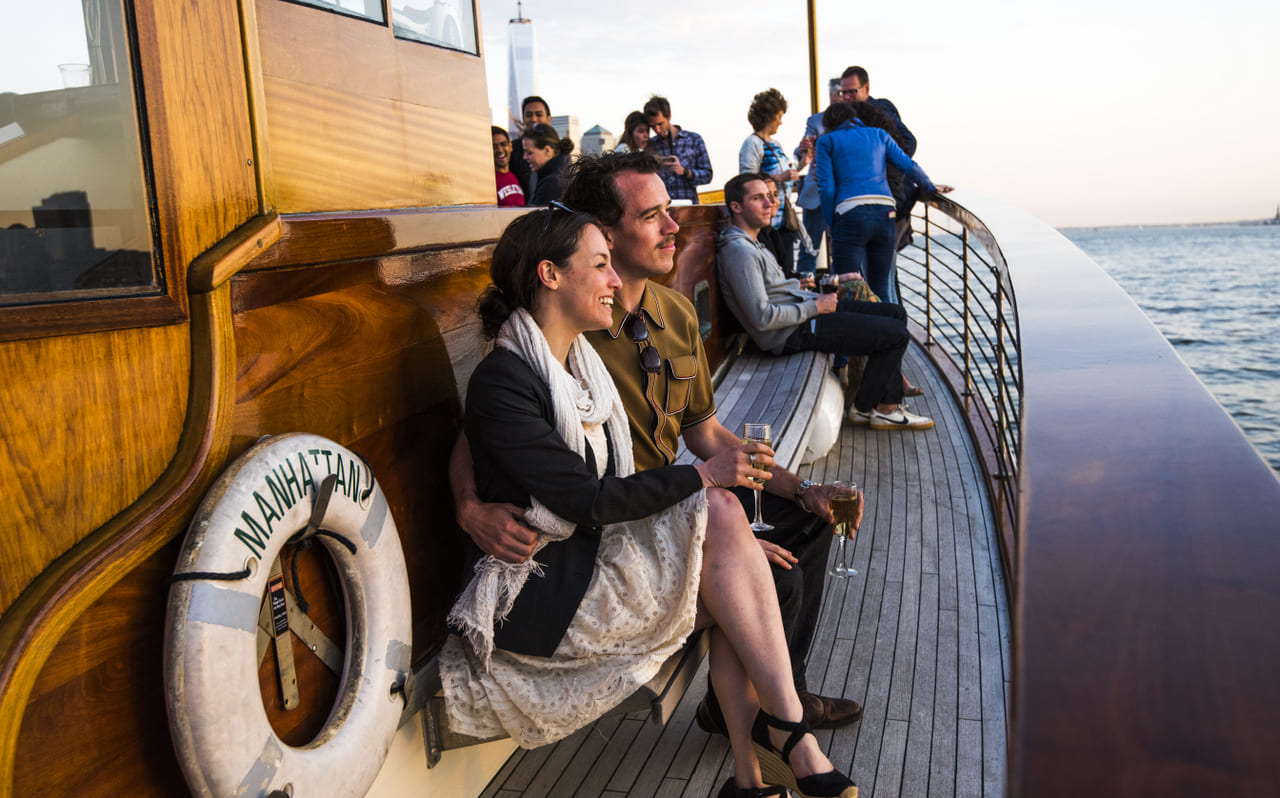 What better way to show Mom how much you appreciate her this Mother's Day than with a cruise around the Harbor? She'll know you took the extra effort swith a brunch cruise for a lazy afternoon on the harbor or dinner and entertainment on board a luxury yacht to see the sun dip under the horizon over the Statue of Liberty.
Around Manhattan Mother's Day Brunch Cruise (10 am-12:45 pm) – This Mother's Day, honor your mom by taking her aboard the elegant yacht she deserves, along with a complimentary drink from our Bar (Beer, Wine, Champagne, Mimosa or Bloody Mary)! The Manhattan or Manhattan II is the perfect setting for a spectacular family brunch. This bountiful spread includes fresh baked frittattas, glazed spiral ham, NYC's best bagels with lox, spreads, and all the fixings to go with them. A waffle station with berries, upstate syrup and fresh cream, fruit and salad displays, and fantastic pastries and bakery!
Additional Mother's Day Cruise choices include:
Yankees vs Oakland A's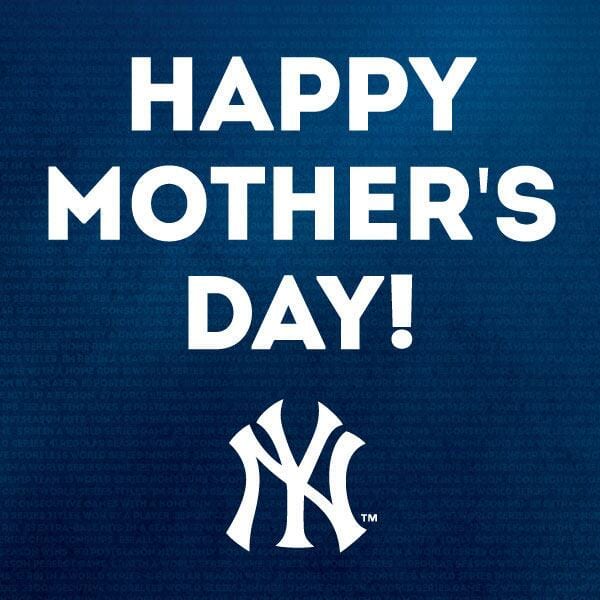 Yankees vs. Oakland A's @ 1:05pm
Take Mom to a great baseball game when they honor all Mother's. Treat her to great seats, likely sitting right behind Spike Lee (as we did a few years back – and she LOVED it!) and some great cocktails at Tommy Bahama or an excellent dinner at the NYY Steakhouse.
Treat Mom to a Broadway Show
With both a matinee and evening show on Sundays, now is the perfect time to score great Broadway seats on Mother's Day. Here are some of our top Mom Broadway picks: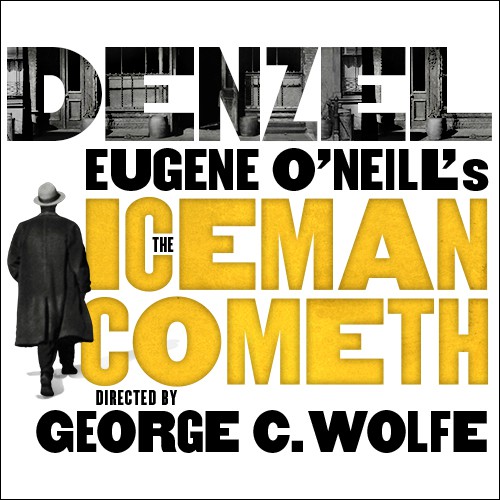 The Iceman Cometh - Starring Denzel Washington
Denzel Washington returns to Broadway this Spring in Eugene O'Neill's The Iceman Cometh, as the central character of Hickey, a conflicted man who passionately encourages fellow alcoholics in a New York City bar to abandon their pipe dreams and take hold of harsh realities. Previews March 22nd. Opens April 26th. Through July 1, 2018 only.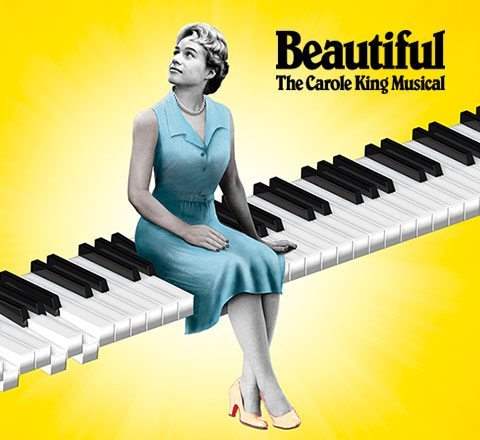 Beautiful Carole King Broadway Musical
The inspiring true story of Carole King's remarkable rise to stardom, including all your favorite hits, "Will You Love Me Tomorrow," "So Far Away," "You've Lost That Lovin' Feeling," "I Feel the Earth Move" and SO MANY MORE!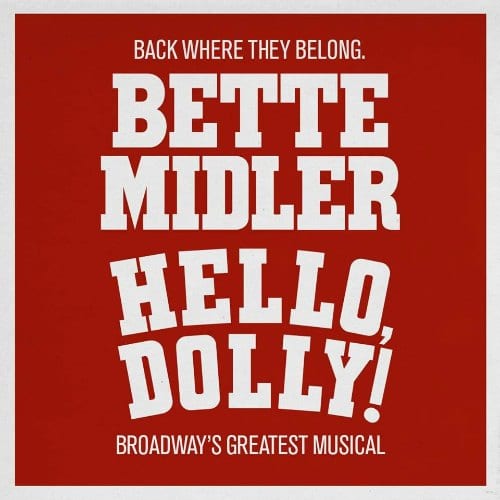 Hello, Dolly! – Bernadette Peters & Victor Garber
Hello, Dolly! tells the story of an outspoken matchmaker, Dolly Gallagher, who lands in New York City and is on the lookout for a possible wife for a well-known and very rich millionaire, Horace Vandergelder. The trouble is, she just may want to marry the rich man herself!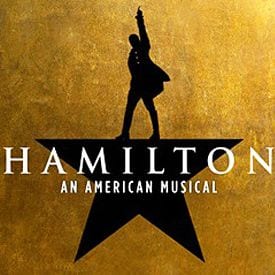 Treat Mom to Hamilton, the uber-popular rap-and-hip-hop infused musical about Alexander Hamilton, our most controversial founding father. From orphan, immigrant bastard to George Washington's top aide, Hamilton rises to the top of the newborn government as he survives the country's first sex scandal.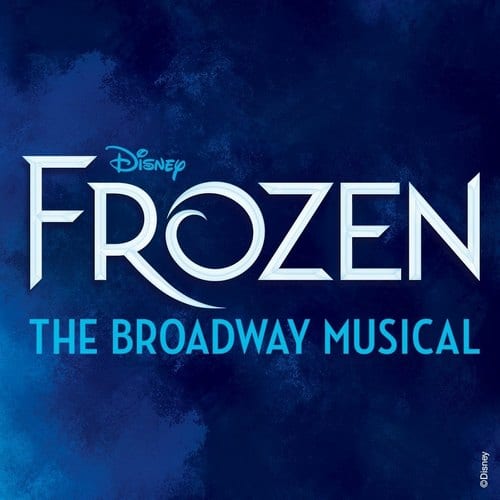 Celebrities on Broadway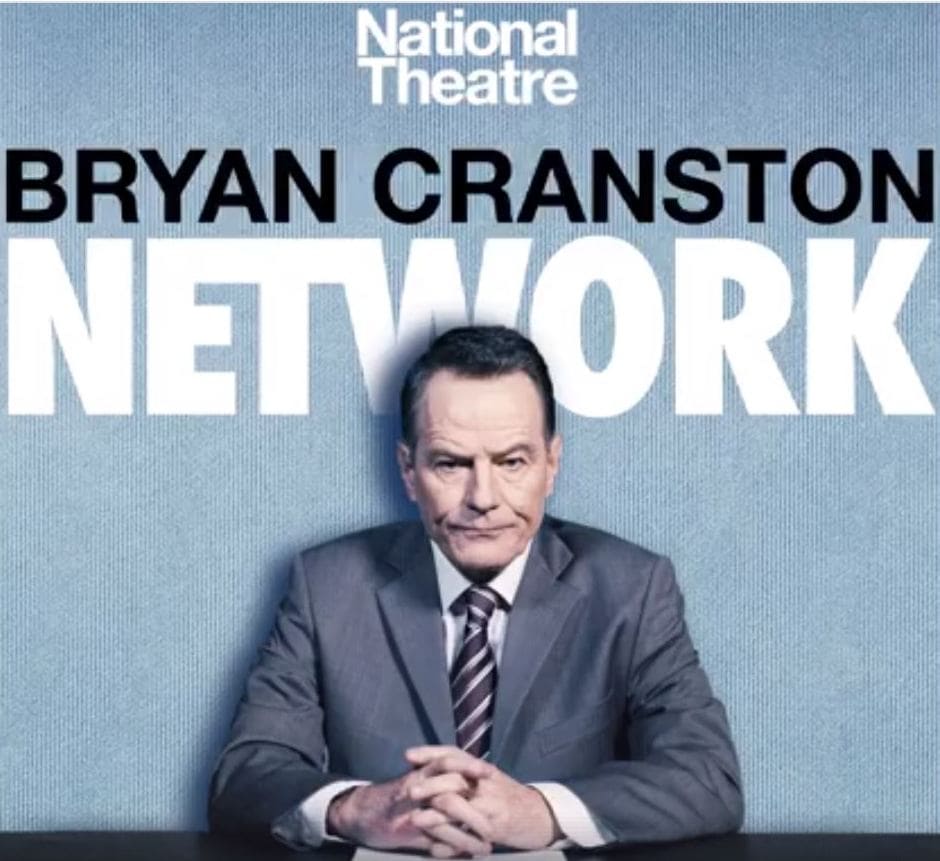 Network Broadway Play - Bryan Cranston, Tony Goldwyn (Nov 10, 2018 - March, 17 2019)
The Lifespan of a Fact - Daniel Radcliffe, Cherry Jones, Bobby Cannavale (Sept 20, 2018 - Jan 13, 2019)
American Son - Kerry Washington, Steven Pasquale (Oct 6, 2018 - Jan 27, 2019)
Back to Top of Mothers Day in New York City
Central Park Guided Sunset Tour
Can you say Mother's Day Photo Op??? What Mom wouldn't love to see one of the world's most famous parks during the most beautiful time of day?
Tickets: Central Park Guided Sunset Tour
Let the family enjoy a leisurely pace, while you stop to look at and learn about 27 spots, including Shakespeare Garden, Bethesda Fountain, the carousel, Tavern on the Green Restaurant, Bow Bridge, Heckscher Ballfield, the Strawberry Fields John Lennon memorial and the elm-lined mallway promenade. Wear comfortable shoes on this 2 hour (and 2.5 mile) sunset walking tour, with a licensed tour guide chock full of charm and information leading the way.
When you're done, try getting a dinner reservation at the Loeb Boathouse, one of my favorite restaurants in NYC, or the recently re-opened Tavern on the Green.
Central Park Carriage Ride & Tavern on the Green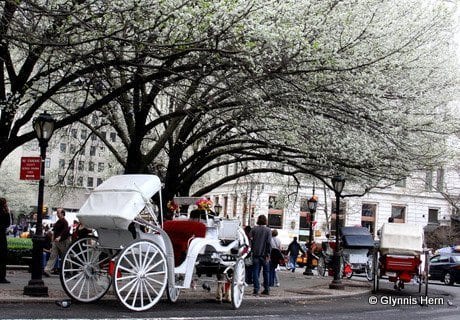 For the more traditional Mom, nothing says classic NYC like a Central Park carriage ride and then brunch, lunch or dinner at Tavern on the Green. Available multiple times on Mother's Day and an unforgettable experience for the whole family.
Mother's Day Champagne Brunch Sail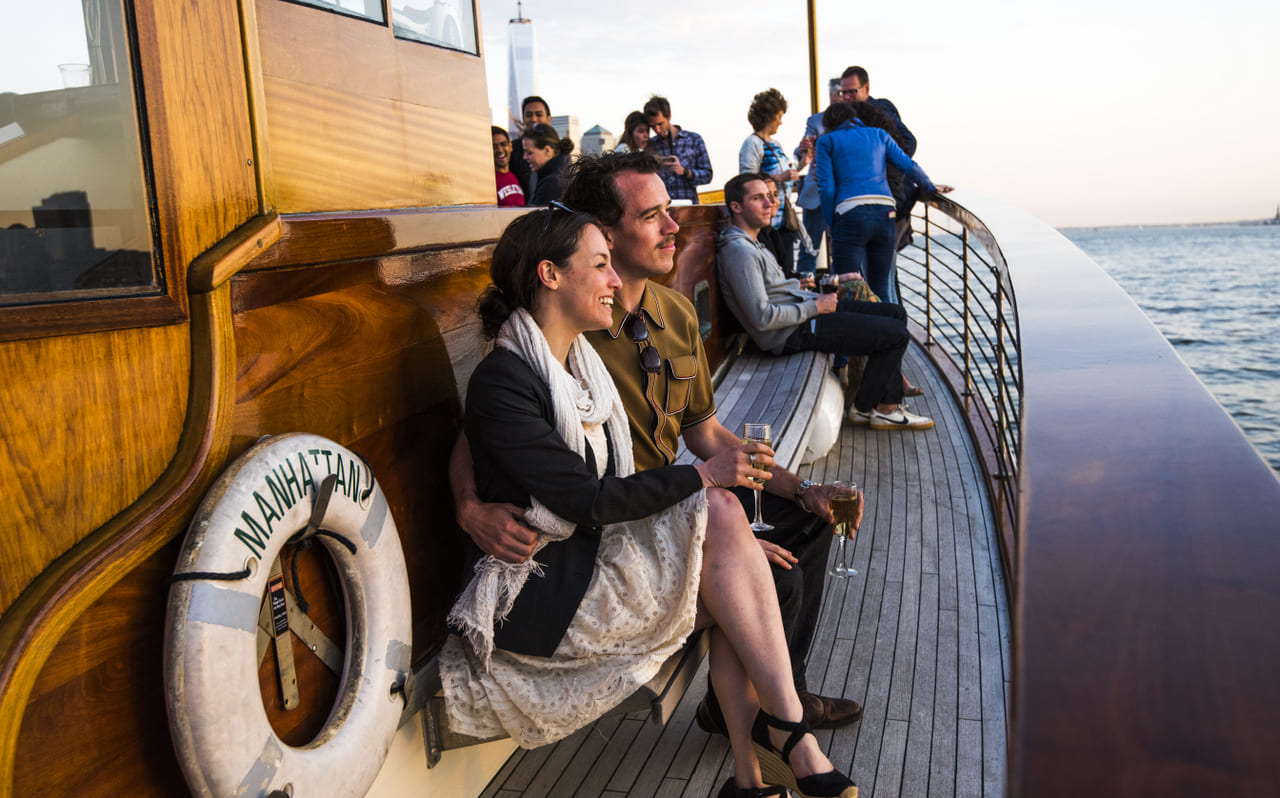 What Mom wouldn't love a two-hour champagne brunch cruise aboard the majestic 82-foot schooner Shearwater? You'll see spectacular views of the Statue of Liberty and other iconic Manhattan sights as you sail through the world-famous New York Harbor. Feast on a plentiful buffet of fine pastries and breads, meats and cheeses and more, as well as all-you-can-drink Prosecco, while taking in New York's legendary skyline.
Top of Mothers Day in New York City
Movie and Television Tours
Take Mom on a guided tour of the famous New York sites she knows and loves from her favorite TV shows and movies! Here is one of the best selections of NYC Movie and TV Tours. They offer dozens of NYC tours, almost all discounted, including some of the top Movie and Television Sites Tours.
Top of Mothers Day in New York City
Mother's Day Weekend Garden Party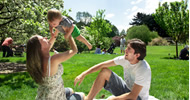 Saturday and Sunday (May 12-13, 2018)
New York Botanical Garden
Celebrate Mother's Day with a garden party for the whole family featuring live music, games, casual picnicking, and more—all surrounded by the most spectacular spring landscape New York has to offer.
Kids can make an afternoon of crafting birds' nests, Mother's Day cards, and giant chalk drawings in the Everett Children's Adventure Garden, or join the young at heart to fly kites or perfect your croquet game. Gather everyone together for a bite as you hop between our visiting food trucks and snack vendors, with beer and wine available for adults to purchase to toast the occasion.
More: Mother's Day Weekend Garden Party
Top of Mothers Day in New York City
Mother's Day Brunch and Dinner Reservations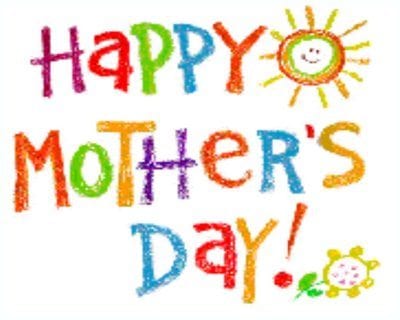 Whether you want a champagne brunch or a swanky dinner, many NYC restaurants are ready to roll out the red carpet for Mom. Choices include Sangria open bar, free desserts, complimentary "MOMosas," cocktails or wine, special menus and more. Browse menus and specials, and book your reservation online soon: Mother's Day Brunch and Dinner
Mother's Day @ The Met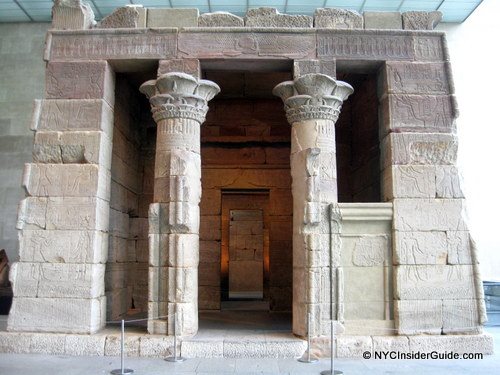 Celebrate Mother's Day at the Met. With a delicious brunch to an immersive gallery talk, there is so much to discover on Sunday, May 8. Museum Highlights Tours start every hour and cover objects from The Met collection, spanning 5,000 years of art from all over the world.
Back to Top of NYC Museums
Mother's Day NYC Weekend Vacation Package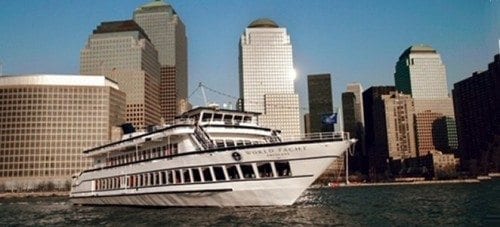 Mother's Day NYC Weekend Vacation Package
Includes 2 nights in a Midtown Hotel, Mother's Day Brunch aboard World Yacht Cruise, Free Attractions and Museums, Discounts, Maps, Vacation Planning Assistance and more.
Fun Things to do in New York in Spring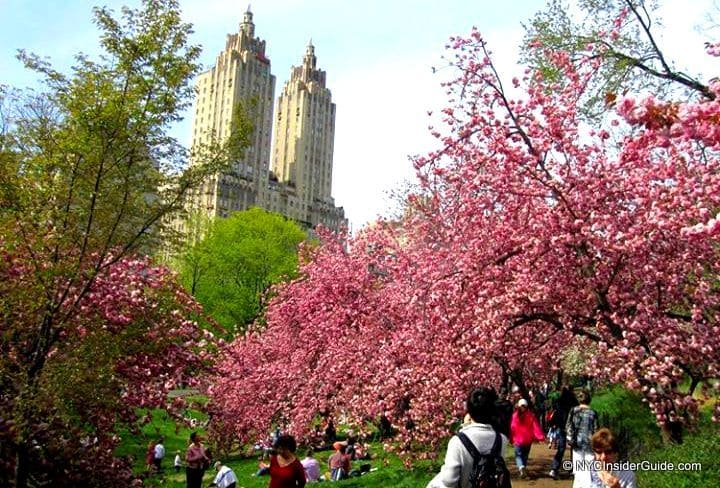 There are hundreds of fun things to do in New York in Spring. With the cherry blossoms, green foliage, sparkling rivers and warm weather as your backdrop, Spring is the time to take advantage of rooftops, biking, tennis, volleyball, walking tours and so much more.
Here are some of our top picks for Fun Things to do in New York in Spring.
Follow NYC Insider Guide: