Safe and Fun NYC Things to Do
Open in NYC: 9-11 Memorial, The Highline, Top of the Rock, Empire State Building, Edge, The Bronx Zoo, Liberty Island, in-person Sample Sales. MoMA, The Met, Natural History, Madame Tussauds and much more.
Shops, Restaurants, Nightlife
While originally part of the Lower East Side, an immigrant neighborhood, the East Village NY, has separated itself and become home to some of the City's best restaurants, shops and nightlife. It is full of character, fine dining, shops and live music, and includes a subsection named "Alphabet City." East Village culture ranges from tattoo parlors and "dive bars" to some of New York City's nicest hip and trendy hotels.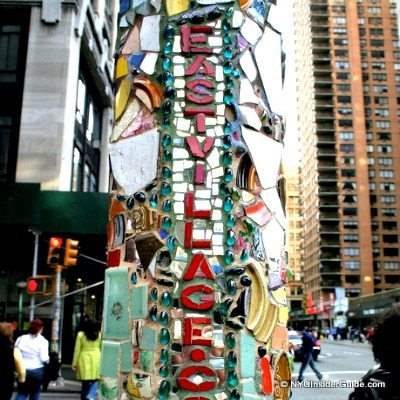 Things to Do
Blue Man Group (Astor Place Theater) or STOMP (Orpheum Theatre, 126 2nd Ave, 7th/ St. Marks Place/ 8th Street) – both interactive off-Broadway shows. Stomp is great for kids, both fun and creative music.
St. Mark's Place (E 8th Street) – souvenirs, tattoo shops, clothing, nightlife, college NYU crowd.
Curry Lane – east 6th St. NYC's Little India, with dozens of Indian Restaurants.
Tompkins Square Park (9th St at Ave B)
Alphabet City
East Village Visitors Center (61 E.4th, Bowery/2nd Ave) – Tues-Sat, 1:00 – 6:00pm. Walking Tour is Tuesday – Sunday 11 am, Saturdays at 1:30 p.m. (check for prices, abt $15 pp)
Recommended Restaurants
S'MAC Sarita's Macaroni & Cheese (345 East 12th, 1st /2nd Aves) All about Mac and Cheese. Casual, great for kids and students.
Veniero's Pasticceria and Cafe – (342 E 11th St at 1st Ave, )- Italian bakery/cafe famous for pastries and desserts.
Momofuku Noodle Bar (171 1st Ave, 10th/11th Sts)- David Chang. Next to Milk Bar, famous Asian dessert place and his "impossible to get into" Momofuku Ko. All celebrity favorites.
Brindle Room – gastropub serving American comfort food in shareable small plates, plus weekend brunch. Dishes: Steak Tartare, Crispy Pork Belly Spinach Salad, Potted Shrimp fondue (277 E 10th St)
Pommes Frites – moved to 128 Macdougal St, Greenwich Village
Jewel Bako (239 E. 5th St, 3rd Ave) – Sushi. Personally not my fave, but major award winner and very highly ranked. Reservations recommended, about $100 pp.
Cacio e Pepe (182 2nd Ave (11th/12th Sts) ) – Sicilian food, great outdoor garden, excellent service, romantic.
Winebar (65 2nd Ave, 3rd/4th Sts) – huge wine list, great Flatbreads (ever had a Chocolate Pizza? Yum!). Lovely outdoor patio, very cozy indoors!
Death and Co (433 E 6th St, 1st/A Aves) – dark, cozy with unique and exotic cocktails, some served for groups in Punch bowls. Eclectic food and small plates.
Joe's Pub (425 Lafayette St., at Astor Pl) – awesome for live music fans, one of the city's top spots.
Shopping
Kiehl's Flagship Store (109 3rd Ave, 13th St) – known for their lotions and potions sold in stores and boutiques globally, this is the original "chemist lab" opened in 1851
Lots of little boutiques on the numbered streets carrying clothing, vintage and accessories. Great place for the shopping "hipster."
Toy Tokyo (121 2nd Ave at 7th St) – specializing in Japanese imports and collectibles: Samurai guys, Indiana Jones, and Star Wars; hand-painted porcelain miniatures of the Simpsons, Smurfs, and the Pink Panther; Transformers; Muppets; Totoro figures; Japanese "candy toys,"
Hotels
Moxy NYC East Village
The Moxy NYC East Village offers 286 rooms, restaurants by TAO Group, free bikes, a fitness center and co-working spaces. It is a block from where I lived for 10 years, so you KNOW it's a perfect location, right off Union Square, near all the subways, by NYU and Strand Bookstore. The East Village is a mecca of amazing restaurants, bars, small shops and where authentic New Yorkers live and play. Conceived by Rockwell Group as a vertical timeline, each floor of the hotel draws inspiration from a different era in East Village history.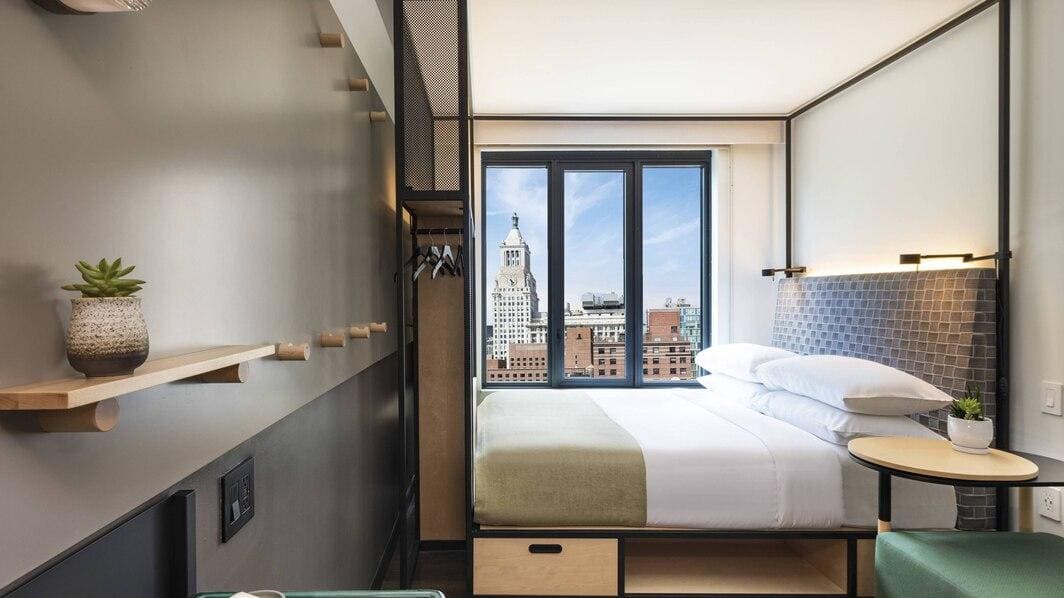 Hotel on Rivington
The Hotel on Rivington treats guests to floor-to-ceiling glass walls, offering stunning views of Manhattan in every room. Imagine watching the entire city skyline from your bed or tub. The vistas aren't the only thing that will appeal to amorous guests. As one traveler notes, "From the unconventional layout, to the glass curtain walling, to the voyeuristic shower walls, everything about this place screams hedonistic pleasure."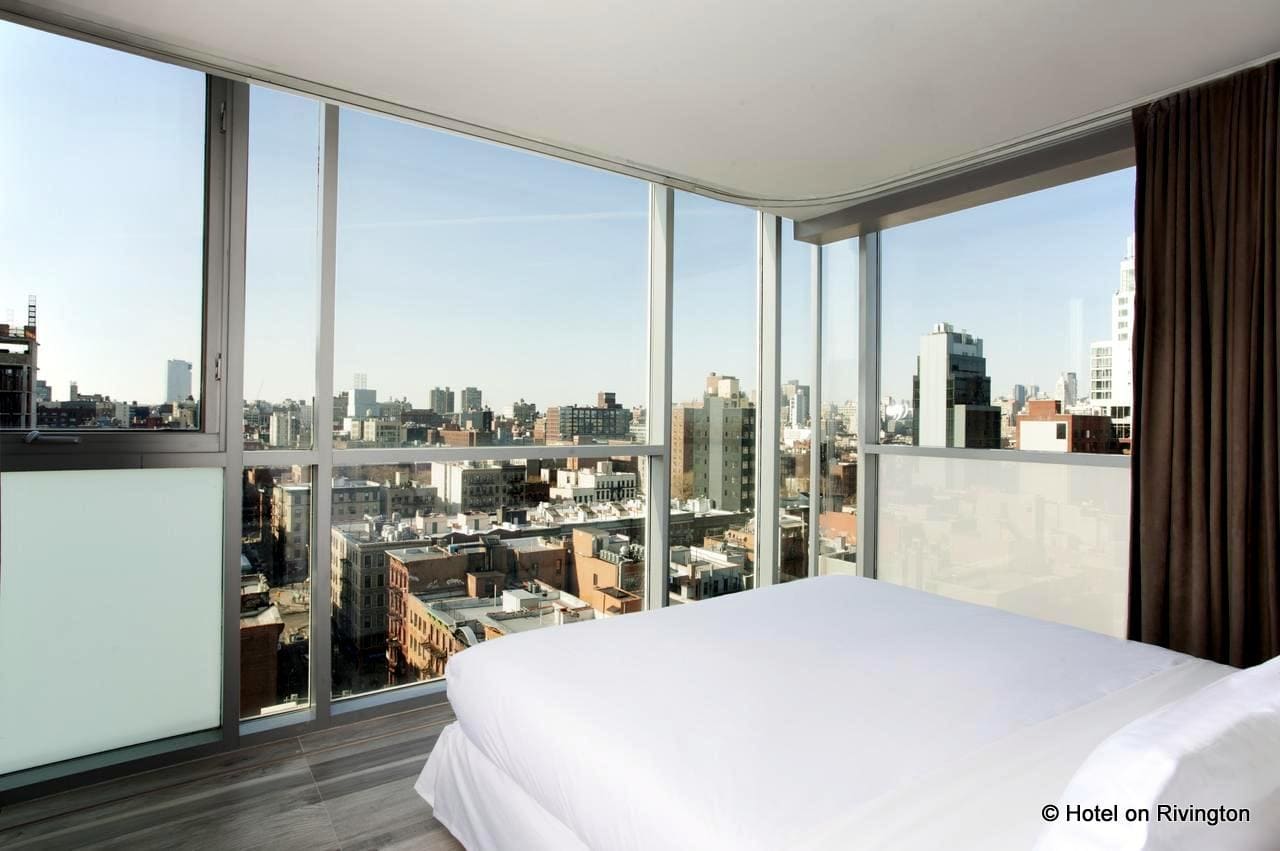 Bowery Hotel

The Bowery Hotel consistently receives rave reviews and is a top choice for locals when they go on a "staycation." The lobby bar is a hip destination spot (saw Jake Gyllenhaal last time I was there) and the patio has leather club chairs and a fireplace in winter with an outdoor patio for summer.
Favorites: Free Bicycle Rental, Cozy Fireplace Lobby
Blue Moon Hotel

Visitors love this hotel as the rooms are huge by NYC standards, the staff is great and it is surrounded by some of the city's best dining and nightlife in a historic, yet trendy, area of NYC cannot be beat. The hotel is located along cobble stone streets once occupied by push cart vendors, pickle packers, butchers, and bakers. Now, New York City's historic past has come to life in the authentic yet modern and comfortable neighborhood hotel.
See Also: Lower East Side
Subways
N, R, Q, W to Union Square-14th Street
4, 5, 6 to Union Square-14th Street
6 to Astor Place
L Union Square-14th Street
F,V along 2nd Avenue
General Address: 61 E 4th St, NY, NY 10003
East Village NYC Printable Map

East Village NYC Map
(Download Full Size By Sharing Above)
Top of East Village NYC
NYC Insider Print Map and Guide to Manhattan
NYC Insider Printable Guides

NYC Printable Map Guide Book

BONUS NYC Maps

NYC Travel Guide
More Info: NYC Printable Maps | Customer Reviews | Free Mini Guide
Manhattan Neighborhood Map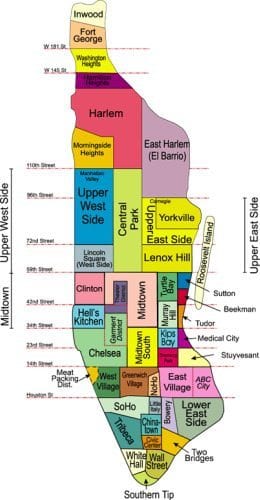 Top of East Village NYC
Share YOUR favorite travel tip, story or photo