Safe and Fun NYC Things to Do
Open in NYC: 9-11 Memorial, The Highline, Top of the Rock, Empire State Building, Edge, The Bronx Zoo, Liberty Island, in-person Sample Sales. MoMA, The Met, Natural History, Madame Tussauds and much more.
Shopping, Restaurants, Nightlife
The Meatpacking District, also known as the Gansevoort Market, is only a few blocks, so you cannot get lost, but it is packed with upscale restaurants, night clubs and designer shopping. Like many NY neighborhoods, the MP District retains it's historical architecture, as it is lined with cobblestone streets and old warehouses, but, today, these same buildings house very modern shopping and dining. The heart of the Meatpacking District is Little West 12th Street.
Things to Do
The Highline (Gansevoort St to 34th St, 10th/11 Aves)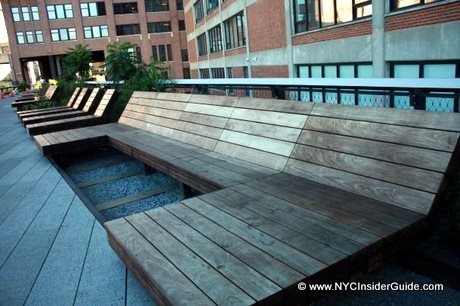 NYC's newest outdoor park, a recently converted railroad one story above street level. Great views, kids love to play and look through the glass amphitheater. Entrances: Gansevoort St, 14th & 16th (elevators), 18th, 20th, 23rd, 26th, 28th, 30th (elevator) Sts. 
See the Highline Photo Gallery
Whitney Museum of American Art – 99 Gansevoort St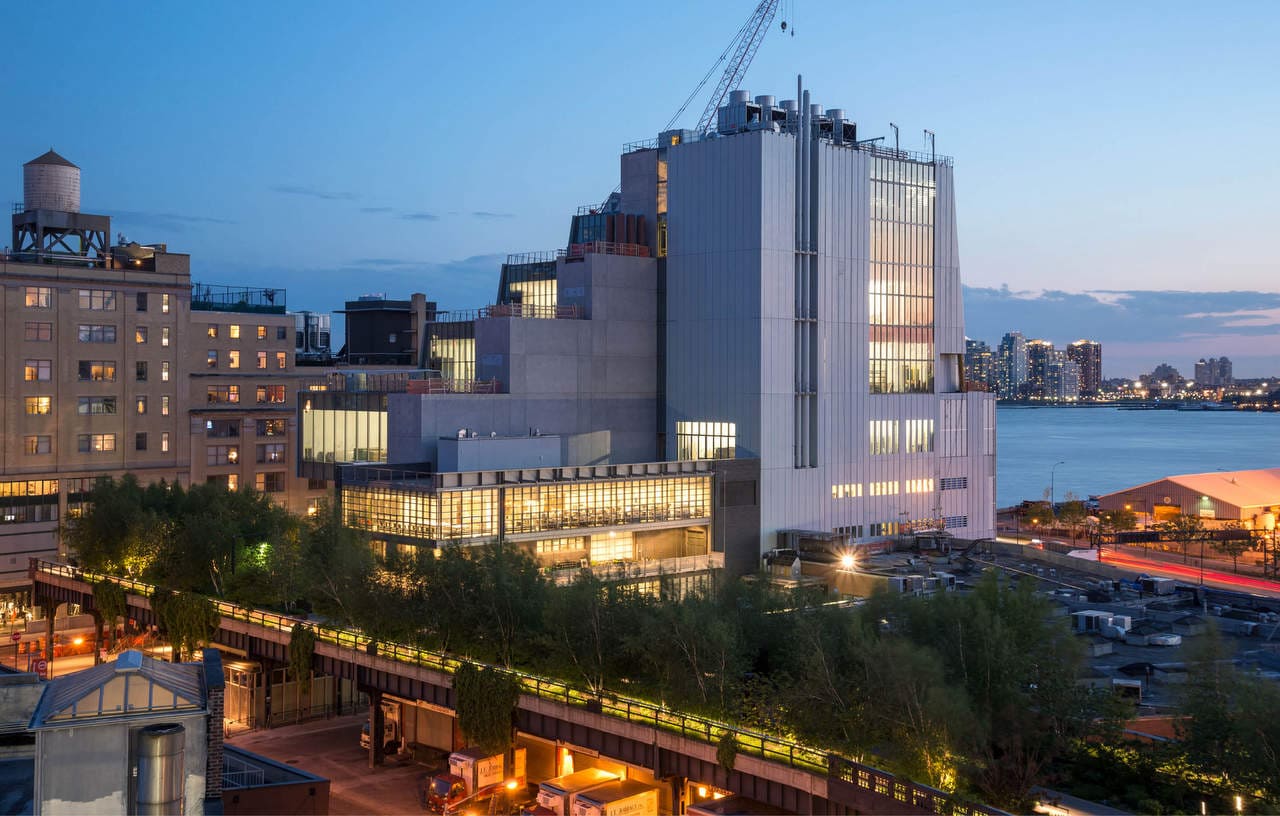 The Whitney Museum offers the most complete overview of twentieth-century American art of any museum in the world, with a special focus on works by living artists. The new museum building (opened May 2015) includes approximately 50,000 square feet of indoor galleries and 13,000 square feet of outdoor exhibition space and terraces facing the High Line.
More Info: Whitney Museum
Top of Meatpacking District NY Guide
Recommended Restaurants
Nothing in the Meatpacking District is a bargain or discounted. The restaurants are considered hip and trendy, with excellent quality, and they are all beautifully decorated. It is a wonderful area, but not for the extremely budget conscious. These restaurants are likely not appropriate on busy weekend nights for families with young children. As this is a very hip area of NYC, the restaurants and clubs change every few months, sometimes more.
Standard Hotel – The Standard Grill restaurant and outdoor bar
Buddakan – huge and hip Asian restaurant. Featured in Sex and the City movie.
Little W 12th St Restaurants – STK (Steak), The Chester (American), Revel (fish/seafood) – cutest outdoor garden with lights
Plunge –  the rooftop bar at the Gansevoort Hotel. Has a pool and beautiful views of the city.
Top of Meatpacking District NY Guide
Meatpacking District Shopping
Boutiques on these few blocks include DVF (Diane Von Furstenberg), Alexander McQueen, Jeffrey (great shoes!), Stella McCartney, Theory, Catherine Malandrino, Calypso, Ed Hardy, Puma Black Store and more!
Apple Store (14th St, 9th Ave) – very sleek, modern glass with multiple floors.
Top of Meatpacking District NY Guide
Meatpacking District Hotels
The Maritime Hotel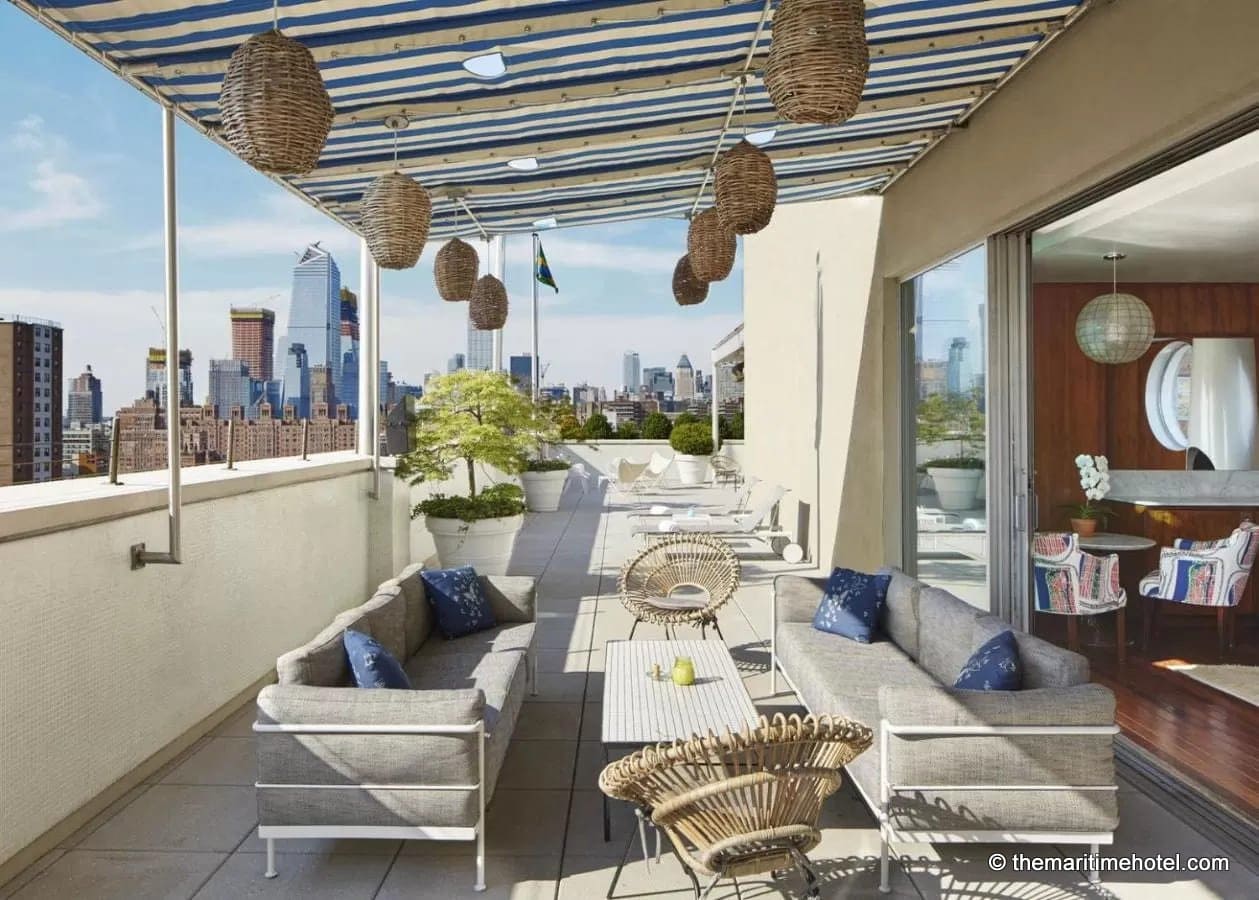 The Maritime does everything it can to convey a beach-ocean theme, while still being in the heart of the hottest area in the city. Rooftop deck with leafy greenery everywhere, patio lights, private cabana areas, two excellent hotel restaurants (Tao Downtown and coming soon a new Mario Batali place). Grab a bike, go west 3 blocks and you'll be right on the Hudson River Greenway just near Chelsea Piers.
Favorites: Free Bicycle Rental, The Rooftop Cabanas
Top of Meatpacking District NY Neighborhood Guide
Hotel Gansevoort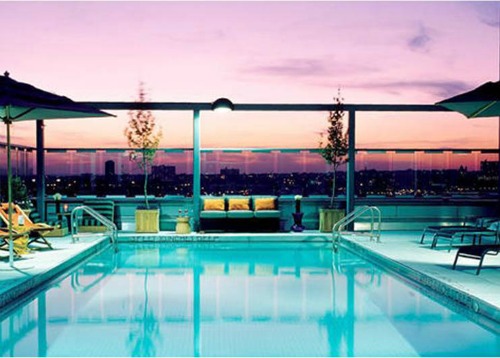 The Hotel Gansevoort Meatpacking has one of the BEST indoor/outdoor rooftops with Pools in New York City, along with a great cocktail lounge and club. The Mr. + Mrs. G package, includes perks like one dozen roses, deluxe accommodations, champagne, spa treatments and more! (18 9th Ave)
Top of Meatpacking District NY Neighborhood Guide
More Meatpacking District Hotels
The Standard New York – (848 Washington Street, W 13th St) – great NYC views from the rooms, hot spot for the Grill and huge Outdoor Patio.
Dream Downtown – hipster heaven! The Dream Downtown has a great outdoor pool/beach filled with celebrities and models. (355 West 16th Street, New York City, NY 10011)
Chelsea Pines Inn – at the time of this writing, the Chelsea Pines Inn is both the #1 hotel in ALL of NYC and the #1 Affordable hotel! How great is that?
Hotel 309 – clean, budget hotel with fridge and microwave in the rooms.
309 W 14th St, New York City, NY 10014
Top of Meatpacking District NY Guide
Subways
A, C, E to 14th Street
General Address: 32 Gansevoort, NY, NY 10014
Meatpacking District NY Printable Map

Meatpacking District NYC Map
(Download Full Size By Sharing Above)
Top of Meatpacking District NY Guide
NYC Insider Print Map and Guide to Manhattan
NYC Insider Printable Guides

NYC Printable Map Guide Book

BONUS NYC Maps

NYC Travel Guide
More Info: NYC Printable Maps | Customer Reviews | Free Mini Guide
Manhattan Neighborhood Map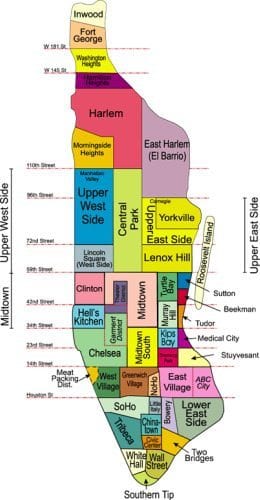 The Highline NYC Photo Gallery

Top of Meatpacking District NY Guide
Meatpacking District NY Guide