Safe and Fun NYC Things to Do
Open in NYC: 9-11 Memorial, The Highline, Top of the Rock, Empire State Building, Edge, The Bronx Zoo, Liberty Island, in-person Sample Sales. MoMA, The Met, Natural History, Madame Tussauds and much more.
Insider Guide to Shopping in NYC
New York City is a shopping and fashion paradise, but some of the best New York City shopping is a hidden secret and cannot be found in tour books. Shopping in NYC means different things to everyone. There are large department stores, designer boutiques, specialty stores, flagship stores of most every brand, discount stores, resale shops, NYC Sample Sales…and as you're walking from one to the next, hundreds of street vendors to distract you along the way.
Each shopping area in New York City has it's own unique flair – SoHo, Meatpacking, Fifth Avenue, Madison Avenue, Chinatown, East Village. If you love to shop, then shopping in NYC will be your heaven on earth!
Add Your NYC Sample Sale or New York City Store to the NYC Insider Guide.
New York City Shopping – Department Stores
NYC's worldwide famous and iconic department stores, including Bloomingdales, Macy's, Saks Fifth Avenue, Nordstrom, Neiman Marcus and others, which combined, offer more than 7 city blocks and 60 floors of shopping heaven!
Find out why many of the stores unique to New York City have the most distinctive selection and review the highlights of each at Shopping in NYC Department Stores.
Back to Top of New York City Shopping
Discount Shopping in New York City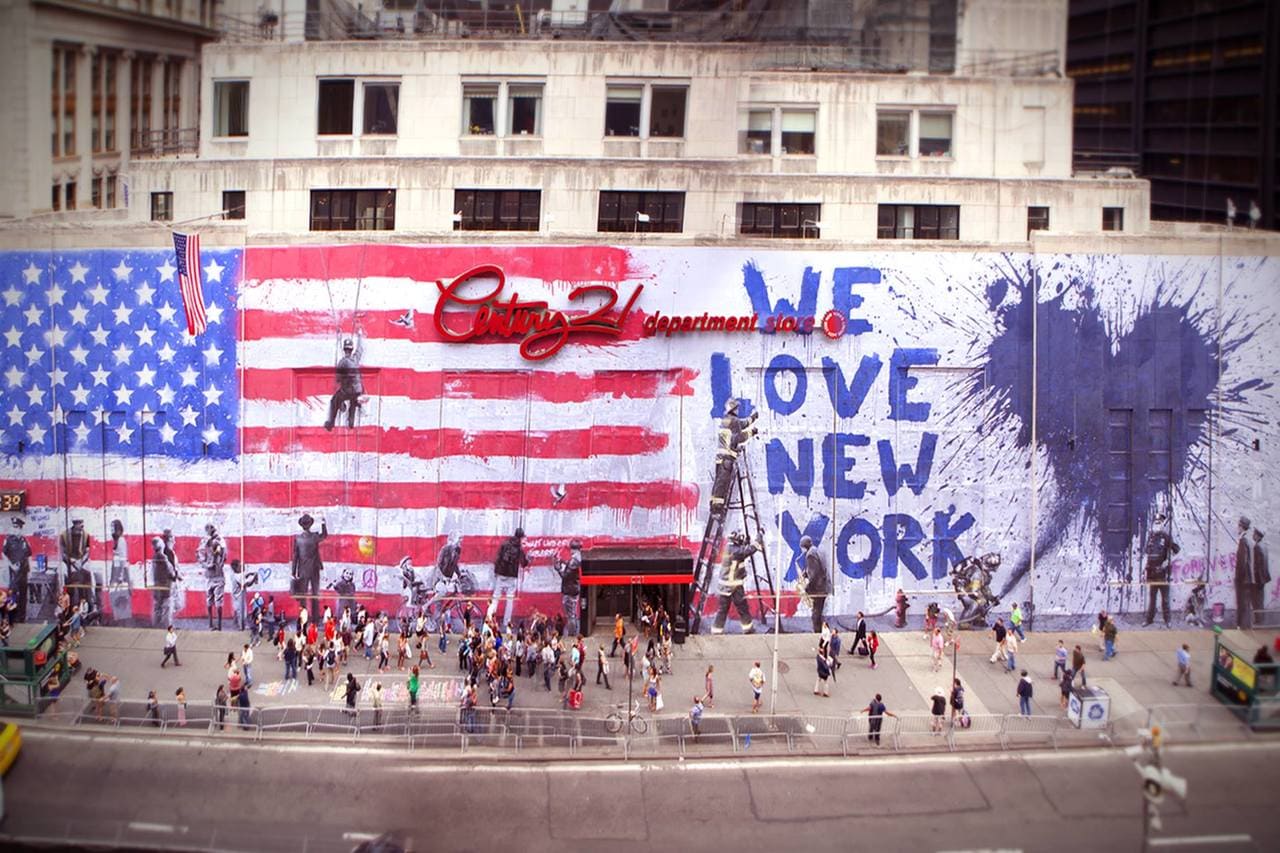 NYC has some unique discount stores, where everyday prices beat any department store sale. We have discount designer stores, resale and consignment shops as well as nearby outlet malls covering just about every item and designer you can imagine. Our Resale and Consignment Shops offer gently used items that might very well have been worn once, by a model or actress, during a Fashion Week runway show.
Century 21, Fox's, the Cosmetics Market, Saks Off Fifth, INA and so many more stores will offer you the best of NYC shopping at a fraction of the cost. Most of these stores are all "hit or miss," depending on the day, but you definitely might grab a steal or ten at Discount Budget Shopping in NYC and Resale and Consignment Shops.
New York City Shopping Designer Sample Sales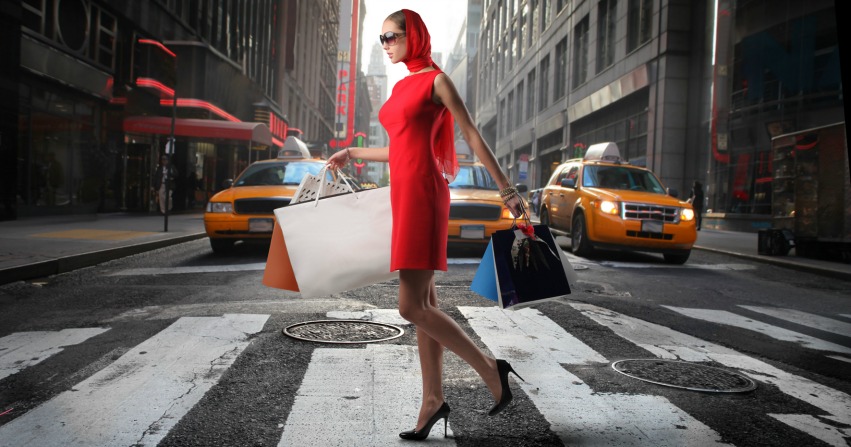 NYC Designer Sample Sales are some of our best hidden gems. New Yorkers know how to get almost ANYTHING at a major discount off the retail price! $100 Manolo Blahniks? Deep discounts on Hermes, Marc Jacobs, Rebecca Minkoff, Cashmere, Theory, Rag & Bone, Diptyque, LuluLemon and hundreds more brands? We have it all!
New York City is a mecca of designer discounts – you just have to know where to find them. Not to worry, the NYC Insider Guide is here to tell you all about our NYC Designer Sample Sales.
Back to Top of New York City Shopping
New York City Gift Ideas
There are so many fantastic New York City Gift Ideas that will bring a smile to anyone who lives here, is moving to NYC or is just visiting for a few days. You can treat your loved ones of any age to almost anything in NYC, like foodie gift cards, Broadway gift cards, or a special experience as a gift for someone visiting New York.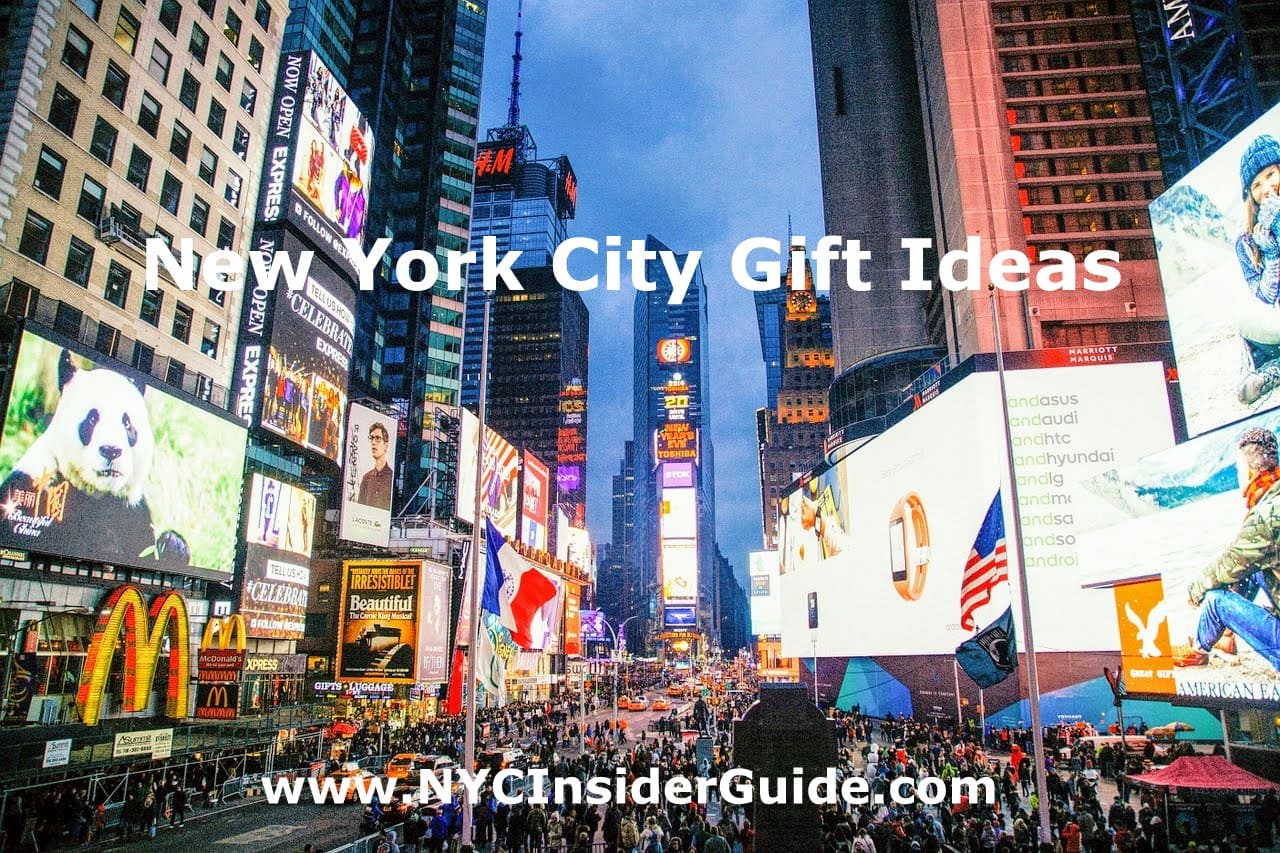 Ticketmaster Gift Card - There is probably no more versatile gift in NYC than a Ticketmaster Gift Card. Broadway, Sports, Concerts and so much more.
Classic Harbor Cruise - NYC Boat Cruises are one of my favorite things to do in NYC, with both my lifelong NYC friends and when visitors come to town
NYC Foodie and Restaurant Gifts - choose from dozens of food tours, restaurant gift cards, classes.
See All: New York City Gift Ideas
Back to Top of New York City Shopping
New York City Shopping – by NYC Neighborhood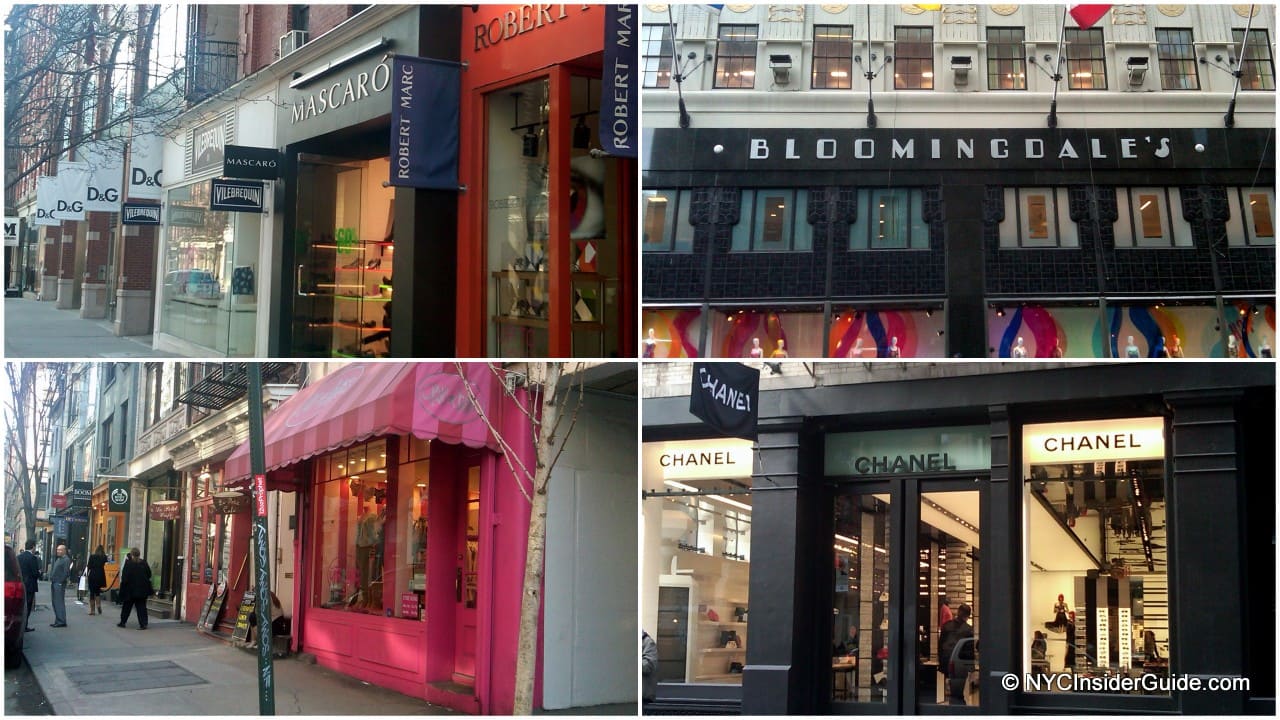 Don't miss our Manhattan Neighborhood Shopping Guides to find out more about the upscale designers in SoHo, trendy designers in the Meatpacking District, luxury shopping along Fifth and Madison Avenues, cheap souvenirs in Chinatown, cutest boutiques in the East Village and NoHo and more!
Midtown East – is the area you've seen and heard of everywhere and contains part of our famed 5th Ave. Here you'll find department stores like Bergdorf Goodman, Saks Fifth Avenue, Bloomingdales, Tiffany & Co, and it is also where you'll find the majority of holiday lights, which you can explore on a Holiday Lights Tour. In this area, you'll also find Rockefeller Center, Dylan's Candy Bar, the Apple Store Flagship, Nintendo, Lego, Toys R Us and much more. 57th Street is home to Prada, Dior, Breitling, Louis Vuitton.
Upper East Side – as you continue uptown from Midtown, you'll want to explore both 5th and Madison Avenues. Madison Ave, from 58th to 88th Streets is home to Bottega Veneta, Burberry, Chanel, Chloe, Christian Louboutin, Dolce & Gabbana, Gianni Versace, Giorgio Armani, Jimmy Choo, La Perla, Prada and dozens more high-end designer stores and local boutiques.
Midtown West – the southern most point of Midtown West will land you at our famed Macy's department store, Herald Square, Victoria's Secret, Sephora and other large chain stores. For more upscale shopping, you'll want to head north and explore up and down 57th Street, home to the newest Nordstrom Flagship, Van Cleef & Arpels, Bulgari and more. We get a little fuzzy here on what exactly is Midtown East or West, but 57th Street is filled with stores.
SoHo Shopping Guide – There are hundreds of fabulous stores winding the streets of SoHo. For shopaholics, just weave the streets bound by Broadway, Grand, W Bway and W Houston. Upscale – Dolce & Gabbana, Prada, Miu Miu, Louis Vuitton, Marc Jacobs, Catharine Malandrino, Coach, Burberry, Kate Spade, Jill Stuart, John Varvatos, Ben Sherman. American Chains – H&M, J. Crew, Banana Republic, American Eagle, Bloomingdales, Steve Madden. Apple Store (Prince St.) – famous hip interior and sleek layout. Athletic/Casual – Patagonia, Burton Snowboards, Diesel Denim Gallery. House/Home Stores – Armani Casa, Room and Board, Bo Concept
The Shops at Hudson Yards – new in 2019, Hudson Yards, next to Chelsea and the Highline, showcasing The Shops, residences, parks, The Vessel, Edge and Equinox Hotel. The Shops at Hudson Yards is anchored by Neiman Marcus, a 188,000 square foot store spanning three floors and indulging visitors in luxury. Other stores include Banana Republic, Zara, Kiehls, Beyond the Edge, Brooks Brothers, Cartier, Chanel, Coach, H&M, LuluLemon, Patek Philippe, Sephore, Stuart Weitzman and dozens of other shops and restaurants.
Holiday Markets in NYC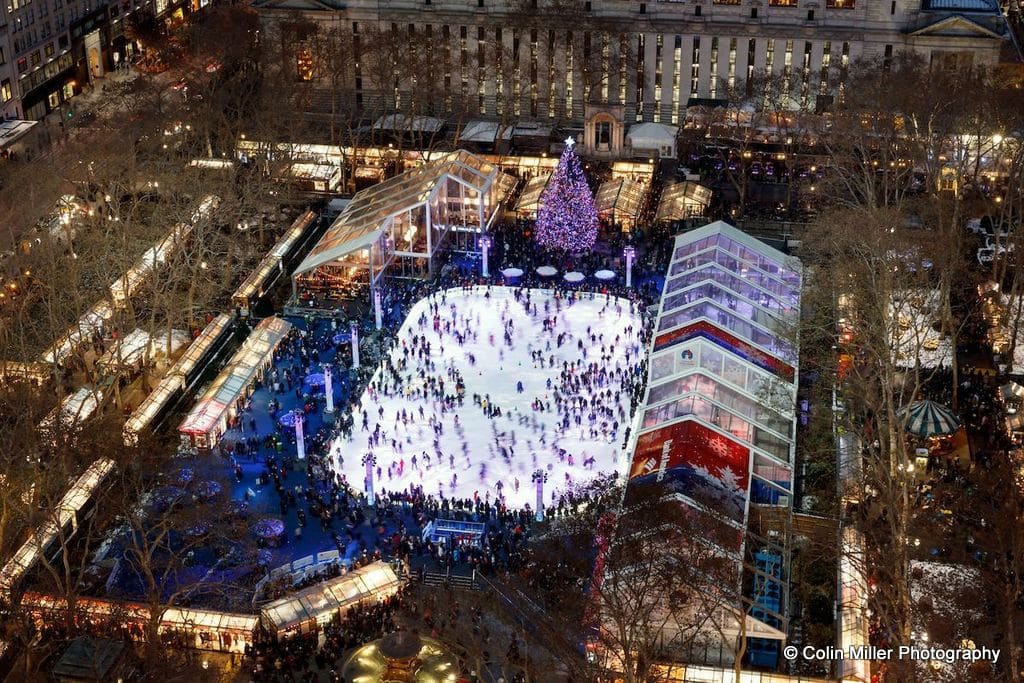 The Union Square and Columbus Circle Holiday Markets are closed in 2020. Please visit the Bryant Park Holiday Market and the Grand Central Holiday Fair or you can take a New York Holiday Markets and Christmas Lights Tour - all being safely held in 2020.
Explore the top holiday markets in NYC, sip hot cocoa, ice skate and shop your way through our fantastic holiday bazaars, featuring unique artisan gifts for the whole family. We review Grand Central Holiday Market, Union Square Holiday Market, Shops at Winter Village Bryant Park, flea markets, Holiday Markets Shopping Tours and more.
Cross off your holiday shopping list with our full season Guide to Holiday Markets in NYC
Back to Top of New York City Shopping
New York Outlet Malls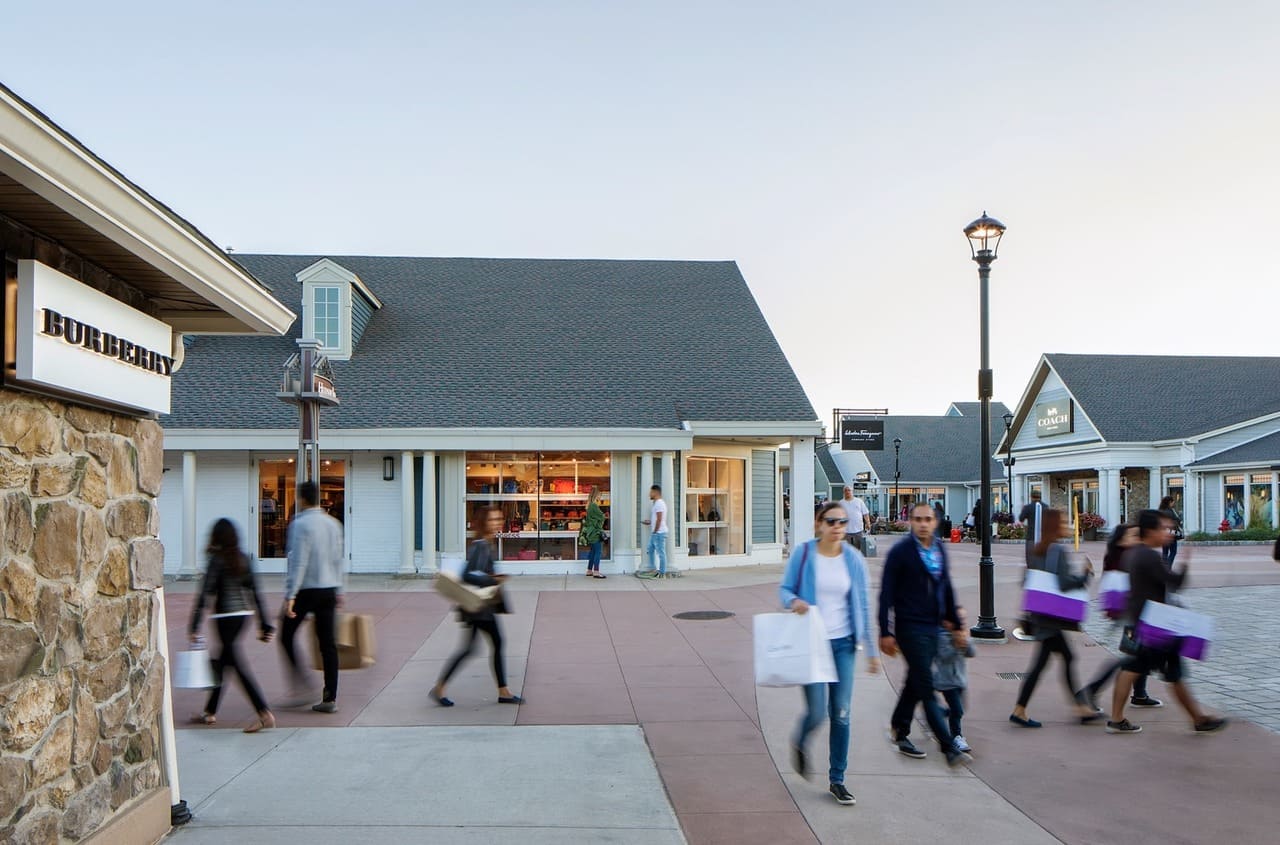 When you've exhausted our world-renowned shopping in New York City (like that's even possible!) think about a day trip out of Manhattan to one of our large premium Outlet Centers, which offer discounts on everything from Prada to Pottery Barn. Check out the Woodbury Common Premium Outlets (Central Valley, NY) and Tanger Outlets, (Riverhead, NY, Long Island) and new Empire Outlets on Staten Island.
More Info: New York Outlet Malls
Back to Top of New York City Shopping
New York City Shopping Tours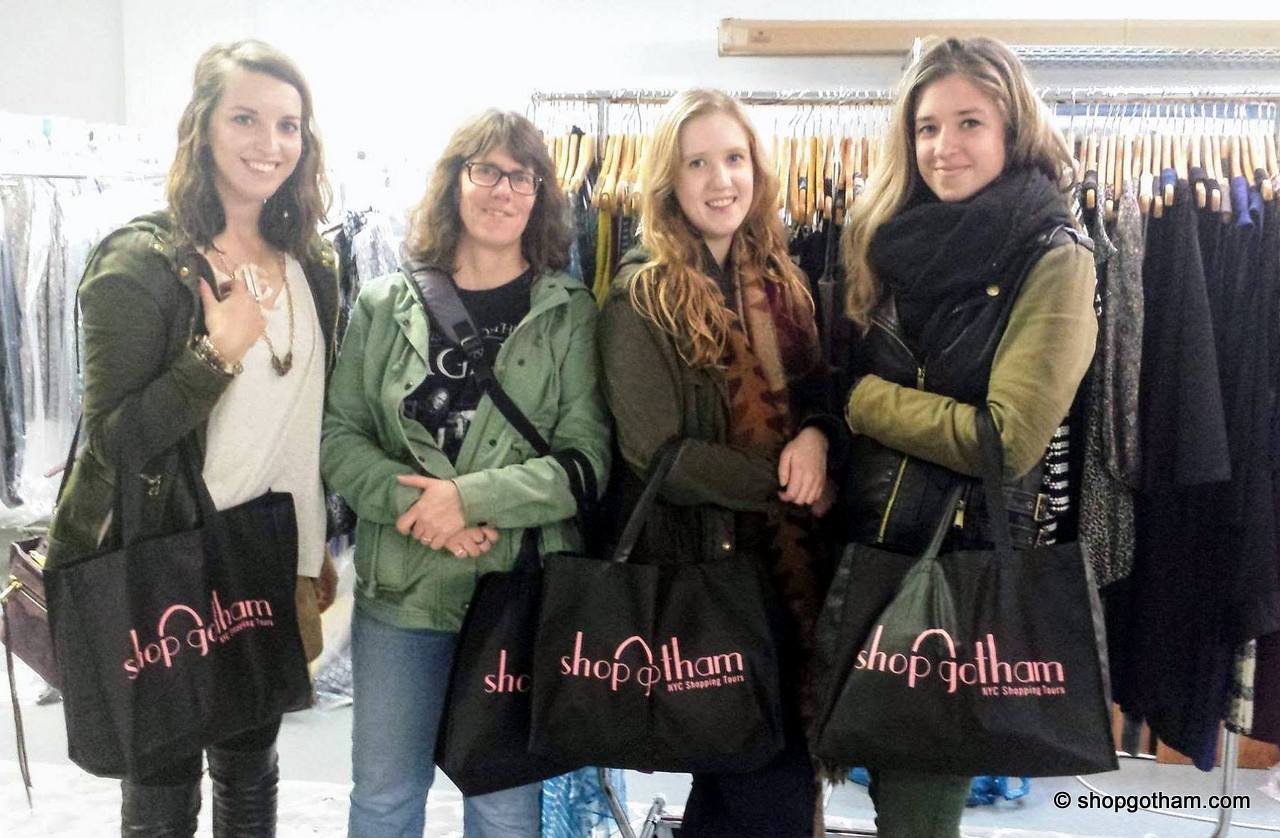 Who better than a NYC Stylist to the stars to help you navigate our best designer bargains and retail splurges, all customized to your time and budget? Choose from Insider Garment Center, Personal Shopper, SoHo and NoLita, Sample Sale, Boutique and private Designer Showroom, Premium Discount Outlets and even some shopping included in Movie and Television Tours that stop at stores you've seen in your favorite TV & Movies.
More on New York City Shopping Tours.
New York Fashion Week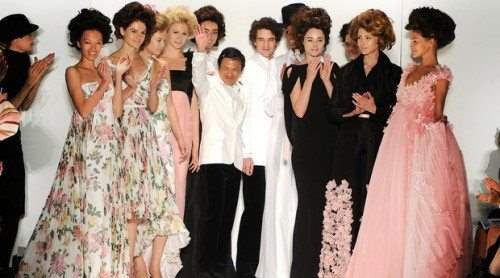 Every February and September, New York Fashion Week leads the fashion world as the first of four major fashion weeks held around the globe. Mercedes-Benz Fashion Week offers fashionistas a chance to shop, cocktail and pamper themselves in the city's coolest neighborhoods!
Here's a round up of some popular New York Fashion Week and Fashion's Night Out Events
Back to Top of New York City Shopping
If it has a brand name, it is definitely not authentic or real. Rolex watches, Prada purses, videos and games – all fakes. See the The New York Times article, What's 'Even Worse' About Buying Fake Handbags?, about these vendors using counterfeit goods as a way to support terrorism and child labor.
What can you buy when Shopping in New York City from Street Vendors? Some things include costume jewelry, "pashminas" and scarves (3 for $10, in every color, and then you can use them as airplane blankets on the way home), leather goods, artwork, photography and any other crafts or wares clearly made by the vendor selling them.
Back to Top of New York City Shopping
The NYC Insider Printable Guide
Includes over 20 Discount and Outlet Shopping Locations rarely advertised in New York City. Not just discount chains, but REAL NYC Insider shopping secrets open to the public.
Did you know you can just walk into a specific Theory store and get 30% off any current item? If they don't have it in stock, they will special order it for you.
Get all our NYC Shopping Secrets on one page with a map (and some store manager's names!) so you'll know where the bargains are everywhere in NYC.
New York City Shopping Guides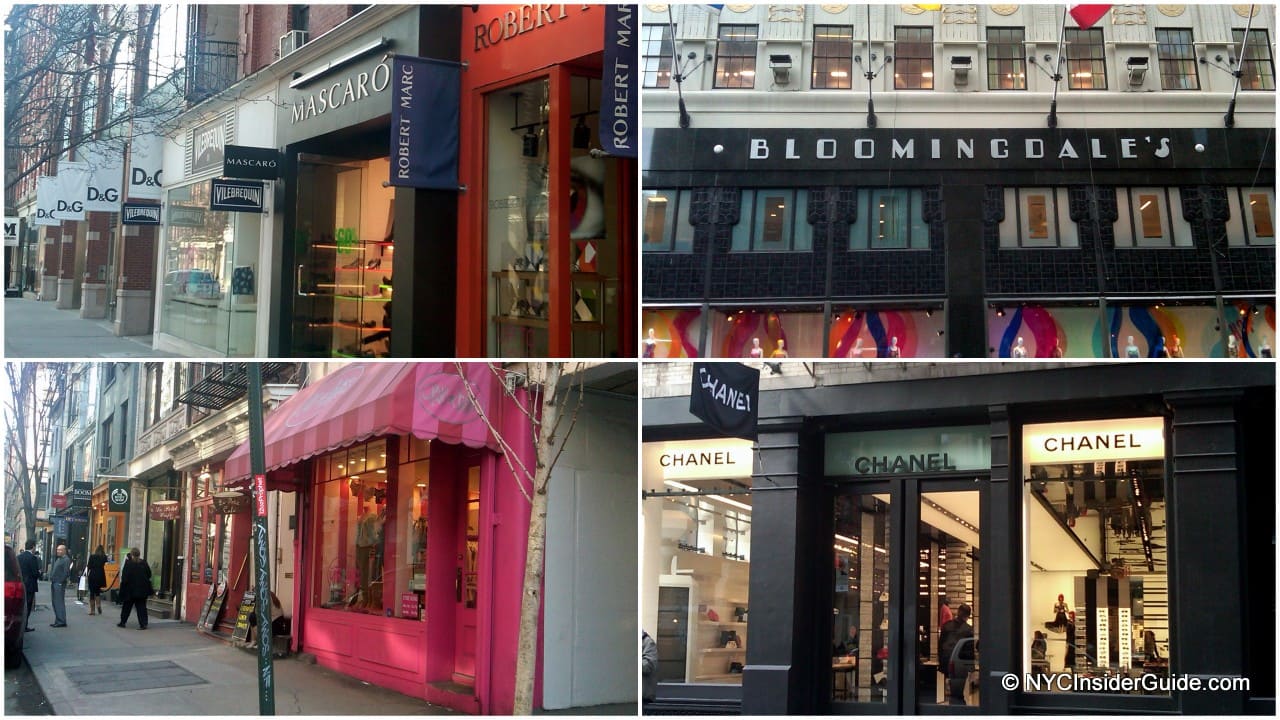 New York City Shopping