Skyline Views, Shopping, Hotels!
There are tons of things to do on your romantic New York City vacation. Of course, romance is how you approach it, so many of our best attractions are equally fun for a romantic couple and a family, but we do have a few sexy hotels and museums, adult dinner cruises, restaurants and other fun sights just for adults celebrating their romance in NYC.
Romantic New York City Hotel Deals
Some of our top Romantic NYC Hotels include: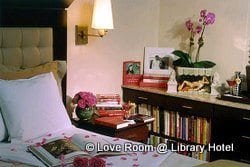 See the Insider Guide for dozens more Romantic New York City Hotel Deals.
Back to top of Romantic New York City Vacation
See the New York City Skyline
If I had to pick my #1 favorite thing to do in NYC at night, it would be anything with a skyline view. Whether you take it in from a rooftop, boat tour, bus tour, dinner cruise, top of a skyscraper or your friend's apartment...you MUST see our skyline twinkle, sparkle and wink right at you. Some of the top ways to see the NYC Skyline:
Back to top of Romantic New York City Vacation
Champagne Brunch or Wine Tasting Sail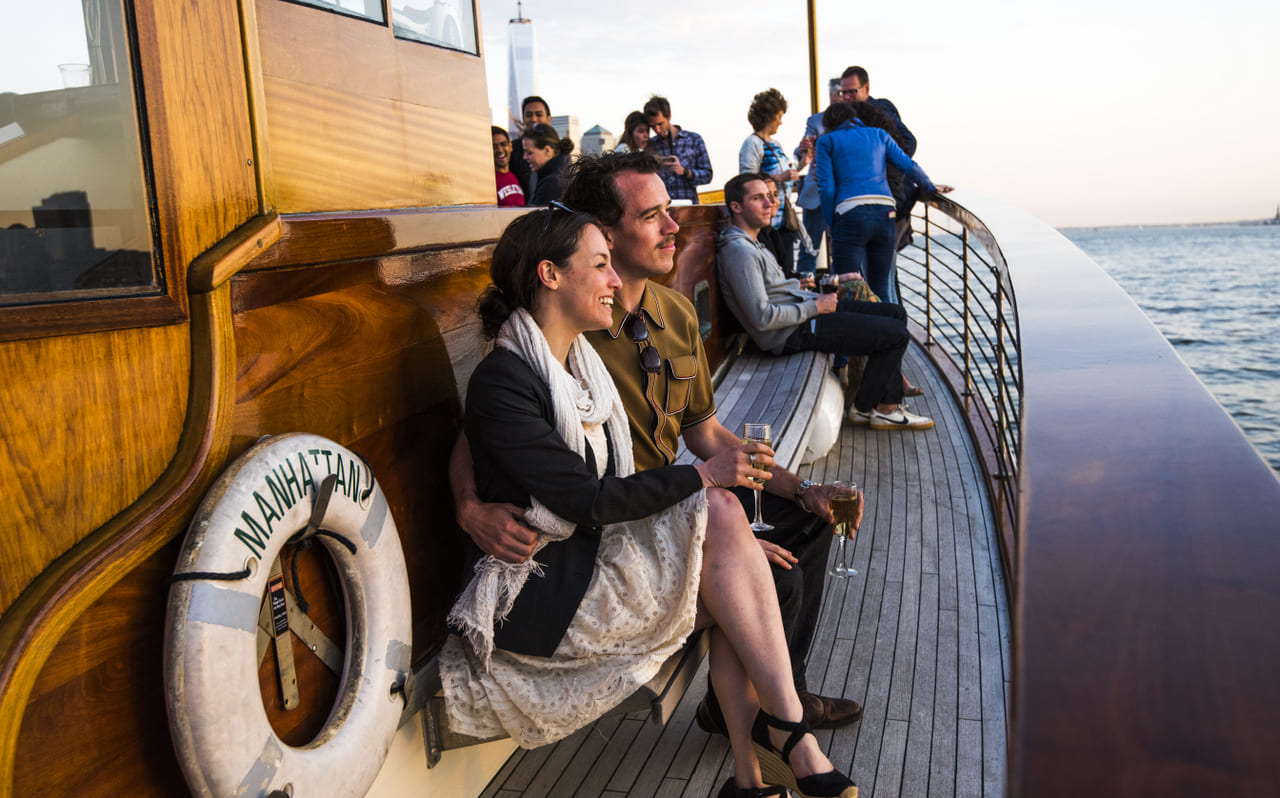 Who wouldn't love a champagne brunch cruise aboard majestic yacht or sailboat in the New York Harbor? You'll see spectacular views of the Statue of Liberty and other iconic Manhattan sights as you sail.
Try a wine tasting, feast on a plentiful brunch buffet, sushi dinner and more choices…all while taking in New York's legendary skyline. For lovers of sunsets and wine, try the Wine Tasting sail.
Back to top of Romantic New York City Vacation
Classic Harbor Line Boat Cruises
Sail Manhattan on one of three classic yachts — the Schooner Adirondack and the Schooner America 2.0 (sailboats), and the Luxury Yacht Manhattan or Manhattan II ( motorized yacht) on an amazing variety of cruises.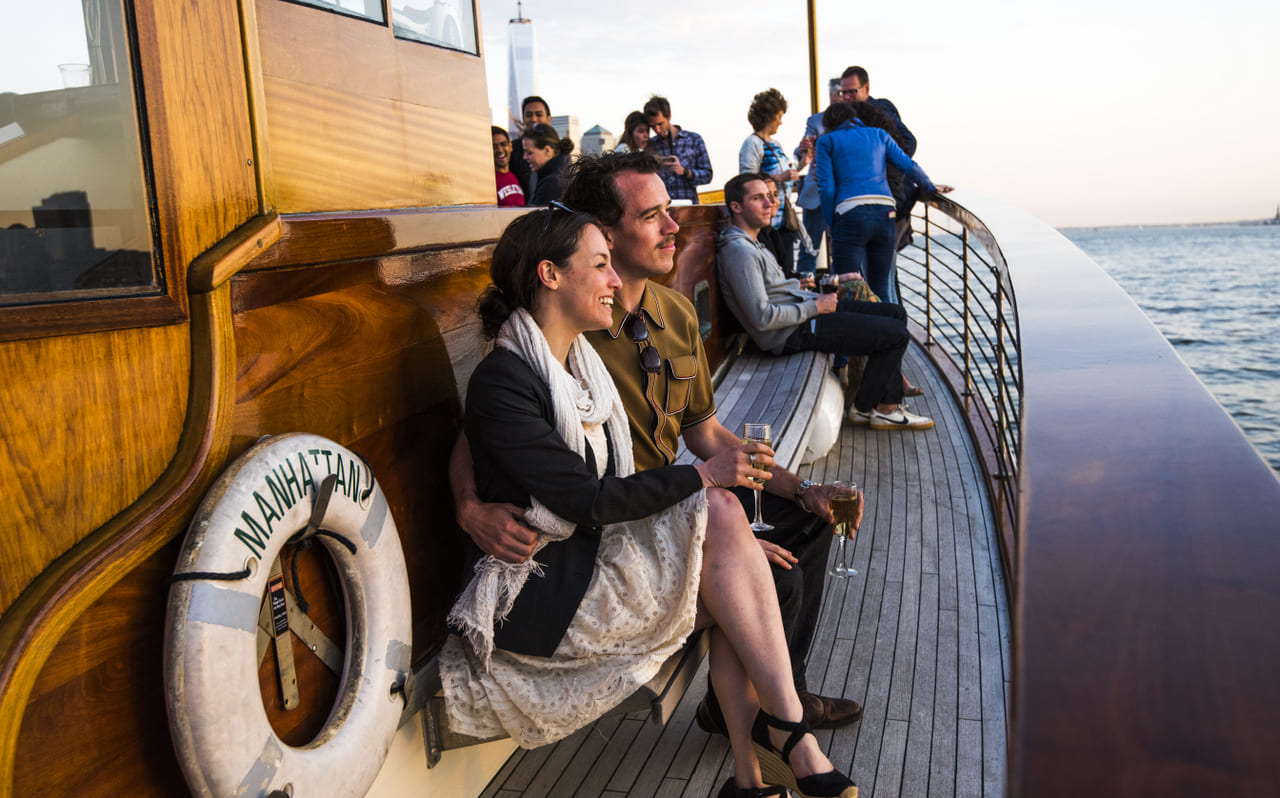 Leaving from Chelsea Piers, all year round, Classic Harbor Line offers holiday and regular cruises: Family-Friendly, July 4th, NYE, Sunday Brunch, Jazz, Sushi, Valentine's Day, Pride, Architecture and dozens more.
Check their wide selection of cruises: Classic Harbor Cruises
More Info: Classic Harbor Line
Romantic Broadway Shows
Nothing like a good love story told or sung on the world's most famous stages on the Great White Way. Some top romantic picks include: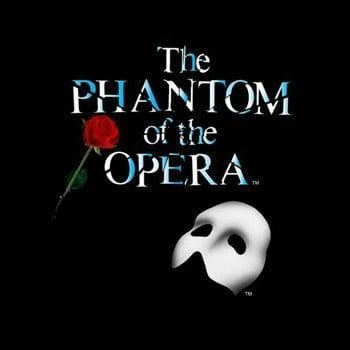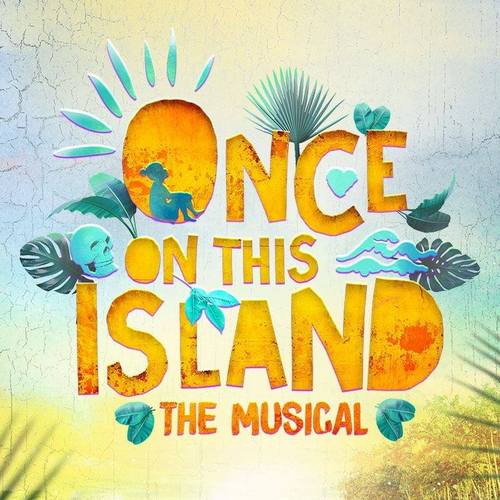 Once on this Island – a modern, socially-aware fairytale musical based on both Romeo and Juliet and The Little Mermaid.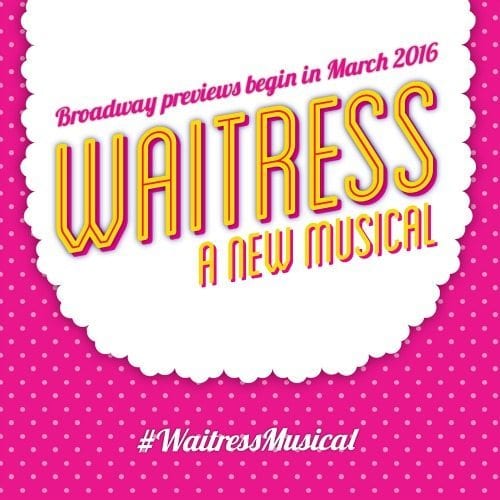 Follow Jenna, a waitress at a small-town diner that finds herself pregnant and in an unhappy marriage. She deals with her sadness by baking her emotions into her famous pies. Music by Sara Barreilles.
See: Full List of NYC Broadway Shows
Back to top of Romantic New York City Vacation
Celebrities on Broadway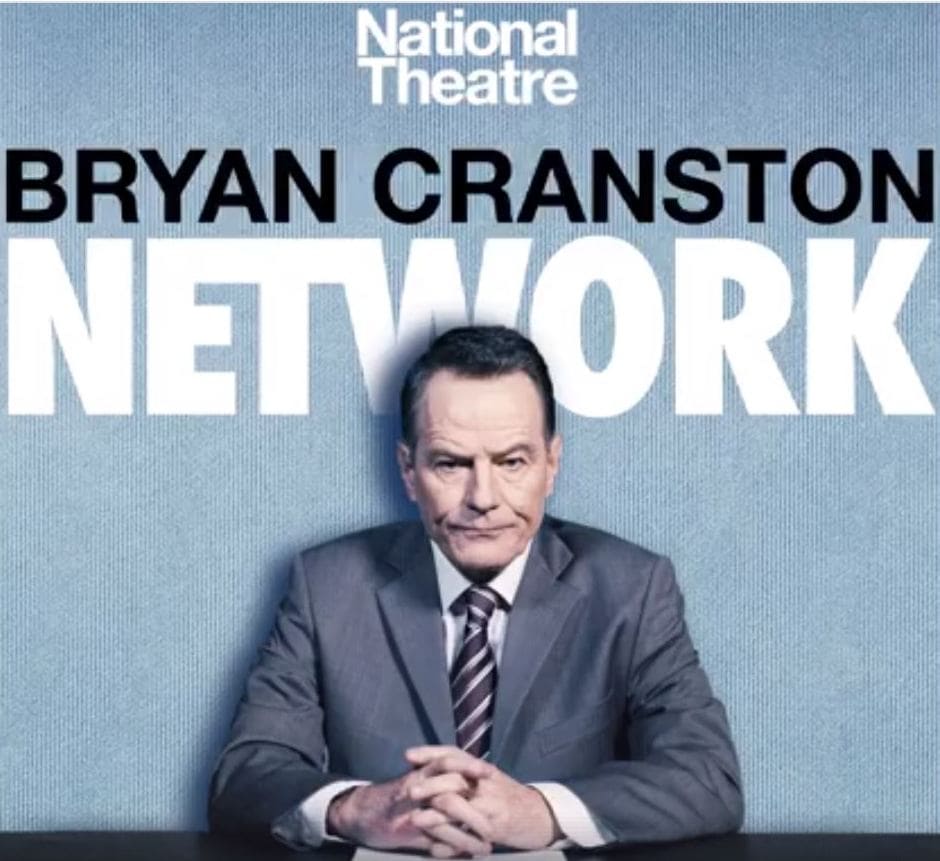 Back to top of Romantic New York City Vacation
NYC Boat Tours Cruises
NYC Boat tours cruises are one of my FAVORITE things to do in NYC. There are no better views of our skyline than from the water and year-round, you can cruise with brunch, champagne, general sightseeing, dinner, booze, jazz, sailboat, speedboat, holiday, romantic. With so many boat cruise choices, here are our top picks by category: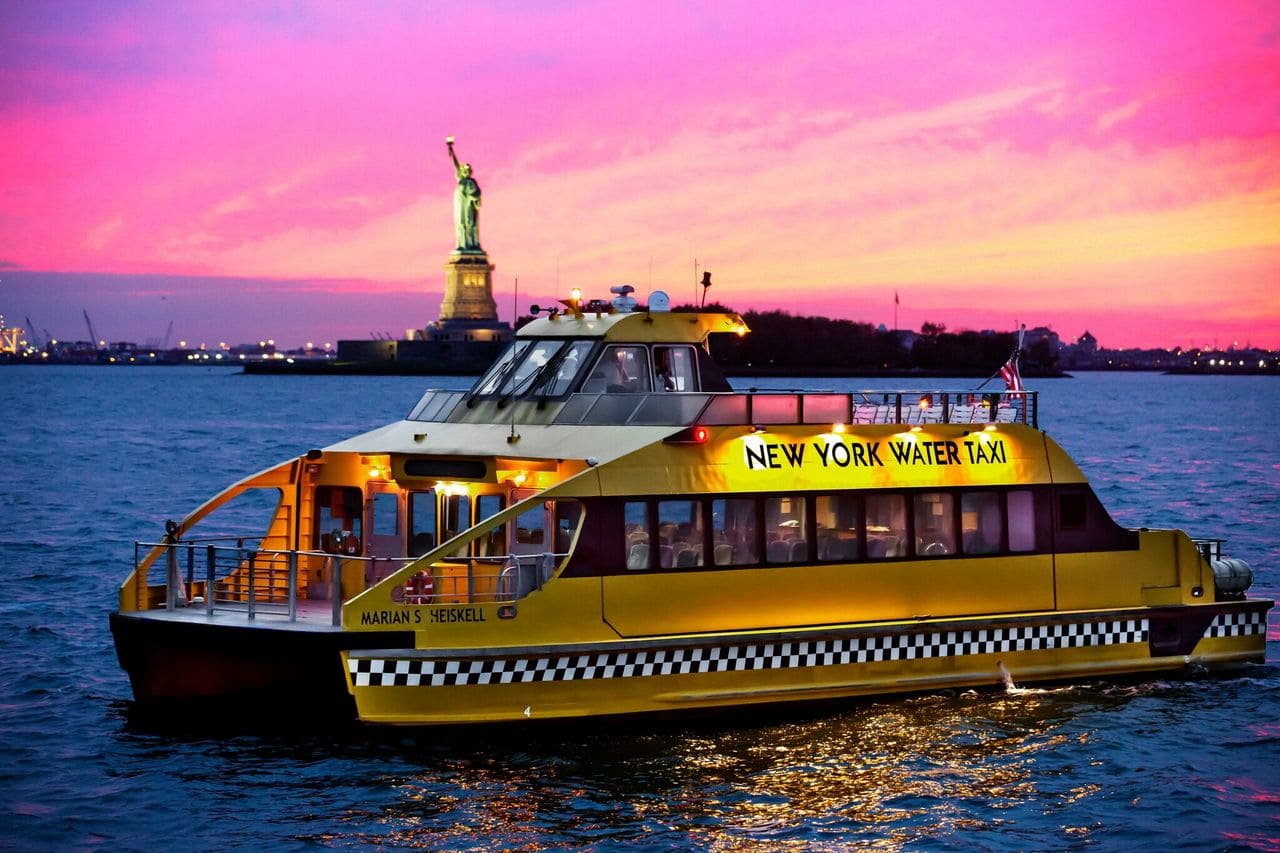 See all our Top Picks: NYC Boat Tours Cruises
Back to top of Romantic New York City Vacation
Central Park Guided Sunset Tour
Can you say Romantic Photo Op??? What could be more romantic than exploring one of the world's most famous parks during the most beautiful time of day?
Tickets: Central Park Guided Sunset Tour
Enjoy a leisurely pace, while you stop to look at and learn about 27 spots, including Shakespeare Garden, Bethesda Fountain, the carousel, Tavern on the Green Restaurant, Bow Bridge, Heckscher Ballfield, the Strawberry Fields John Lennon memorial and the elm-lined mallway promenade. Wear comfortable shoes on this 2 hour (and 2.5 mile) sunset walking tour, with a licensed tour guide chock full of charm and information leading the way.
When you're done, try getting a dinner reservation at the Loeb Boathouse, one of my favorite restaurants in NYC, or the recently re-opened Tavern on the Green.
Central Park Carriage Ride & Tavern on the Green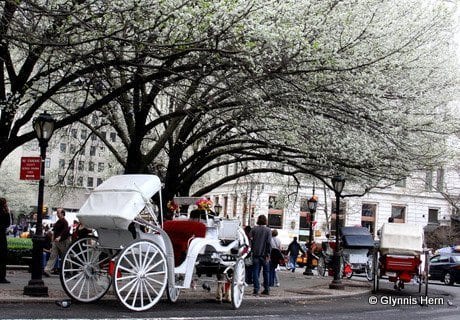 For more traditional, old-school romance, nothing says classic NYC like a Central Park carriage ride and then brunch, lunch or dinner at Tavern on the Green. Available multiple times daily and an unforgettable experience for romance or the whole family.
More Romantic New York City Vacation
Back to top of Romantic New York City Vacation
Lincoln Center - Opera, Ballet, NY Philharmonic, Jazz, Broadway
You really haven't been to NYC until you experience THE beating heart of our Arts & Culture scene, Lincoln Center, home to the New York Philharmonic, Metropolitan Opera, NYC Ballet, Julliard School, Broadway and so much more. See what NYC's (always amazing) classic cultural scene has to offer while you are here.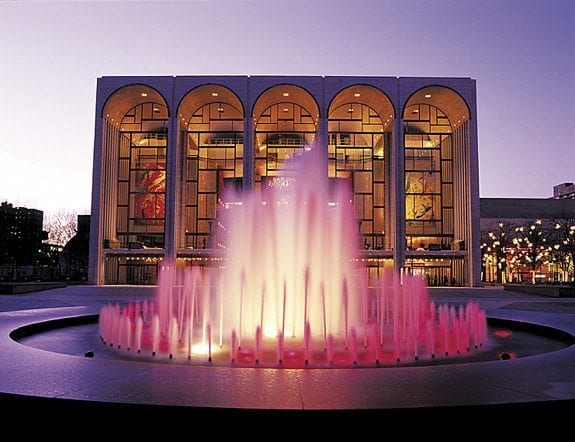 More: Lincoln Center Venue Guide
Back to top of Romantic New York City Vacation
Romantic Things to Do in NYC
There are tons of things to do on your romantic New York City vacation. Attractions open late with skyline views, Central Park Tours, VIP Experiences, a helicopter ride. Some of the most popular romantic ways to see NYC include:
See more romantic things to do at: Romantic New York City Vacation and Valentine's Day in NYC
Back to top of Romantic New York City Vacation
Romantic New York City Vacation Reader Question: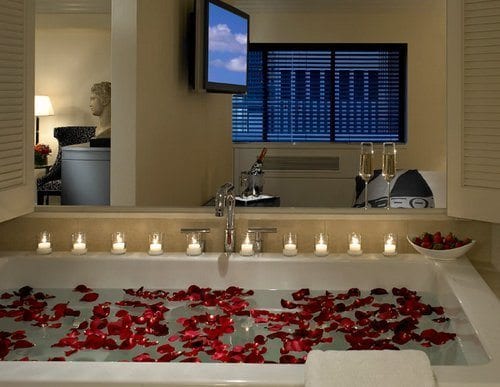 My boyfriend and I are planning a 3 day trip (Sun-Wed) and are interested in the beautiful views of New York, shopping, cuisine and nice neighbourhoods. We are staying at W New York. We really want to be "tourists" during the trip but, of course, we also want to have a look at New York as you (insiders) do. -by Eline, Mexico
NYC Insider Guide Answer:
Great choice on the W New York, right on 49th and Lex with the world famous Bliss Spa, Rande Gerber's Whiskey Blue (a hot spot), close to subway, walking distance to Midtown, Rock Center, MOMA, Broadway and Times Square.
Let's start with my ideal night in the Meatpacking District.
Celebrate Anniversary in NYC Reader Question: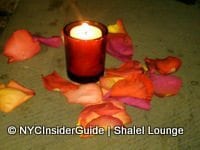 Hello! My husband and I are celebrating our 10 yr anniversary, with our 1st trip to NYC!! So excited! Anyways, we are 28 yrs old… and staying at the Hotel Indigo, Chelsea (127 We 28th St).
We enjoy the "touristy" stuff… so any suggestions on entertainment, food (nothing too fancy), attractions etc… would be great! Staying for 5 nights @ the end of March…THANKS! – by Melissa(FL)
NYC Insider Guide Answer:
Hi Melissa (great name) and Happy Anniversary. All the typical tourist attractions can be very romantic. The views from Top of the Rock and the Empire State Building, walking through Central Park, the Space Show at AMNH and most everything you will do.
Here are the highlights of what's in the Hotel Indigo, Chelsea area (GREAT hotel choice!!!):
First, please read our neighborhood guide to Union Square/Flatiron district and the free map.
You are 3-4 blocks from the Flatiron Building, Empire State Building, Madison Square Park (grab a burger at Shake Shack), the Ace Hotel (great lobby bar with live music and a cool, 20's crowd), A Voce is considered one of the most romantic restaurants in the city and 230 Fifth is an outdoor rooftop club (no cover charge, but the during the week, it's not as crowded and you can have a nice dinner) with palm trees, heat lamps and a beautiful view of the skyline.
Hope that helps!
Comments
Romantic Dining Options
by: Anrew
Obviously in NYC there are thousands of choices and everyone has an opinion. But I think you should definitely make your way to Alta for tapas one night for dinner, its one of the most romantic old style feeling places i've been to here, amazing food, good prices, and great service.
For a very new york dinner, i suggest a meal at Landmarc at the Time Warner center, it's hip, trendy, but not over the top, great wine menu with great prices and a pretty stunning view looking down on central park from Columbus Circle.
Romantic
by: NYC Insider Guide
Anrew is spot on – I LOVE Alta! Wrote about it in my diary, "Dinner at Alta, AMAZING Tapas in a converted brownstone (10th b/w 5th and 6th)" A very similar place, but Italian, is Crispo. Crispo (14th and 8th Ave). Great Italian food and decor, hidden gem. Definitely try the Spagetti Carbonara, perfectly al dente with the egg on top. Landmarc is great, especially for brunch, and I always recommend the Boathouse in Central Park. One of my favorite places in the City.
Back to top of Romantic New York City Vacation
Share Your NYC Favorites and NYC Itineraries!
Follow NYC Insider Guide: