Lion King, Wicked, SpongeBob, Frozen and More!
Choosing the best NYC Broadway Show for Kids can be quite a challenge! NYC always has an amazing selection of kids shows, like Aladdin, Lion King, Wicked, Charlie and the Chocolate Facgtory, Frozen and more. Shows for kids tend to be just as much fun for adults, with grander sets and costumes, spectacular singing and choreography and overall, a very classic "Broadway" feel to them.
Buy Great Broadway Tickets Today!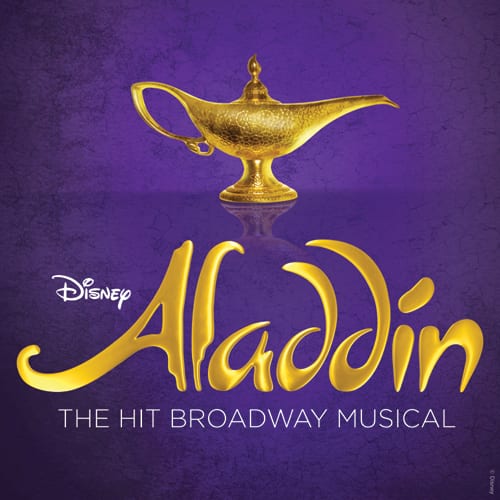 With just one rub of a magic lamp, Aladdin's journey sweeps you into an exotic world full of adventure, comedy and romance. Grab a magic carpet and prepare to fly with Disney's Aladdin on Broadway.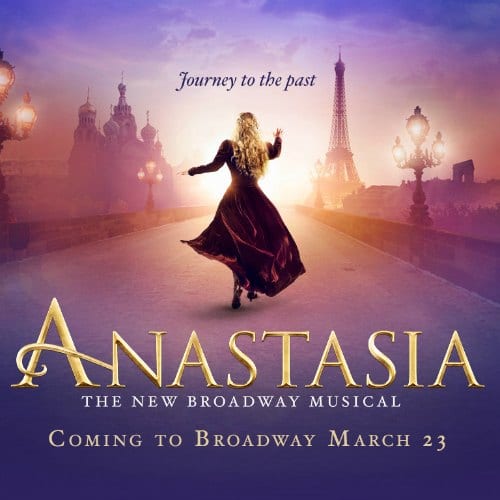 Inspired by the 1997 animated film, Anastasia tells the tale of Anya, a Russian orphan trying to understand her true past, which may be as the surviving member of the Tsarist royal family. Set during the Russian Empire and traveling through Paris in the 1920s, Anastasia is a true romantic adventure. Ages 7+. Previews March 23rd, Opens Apr 24, 2017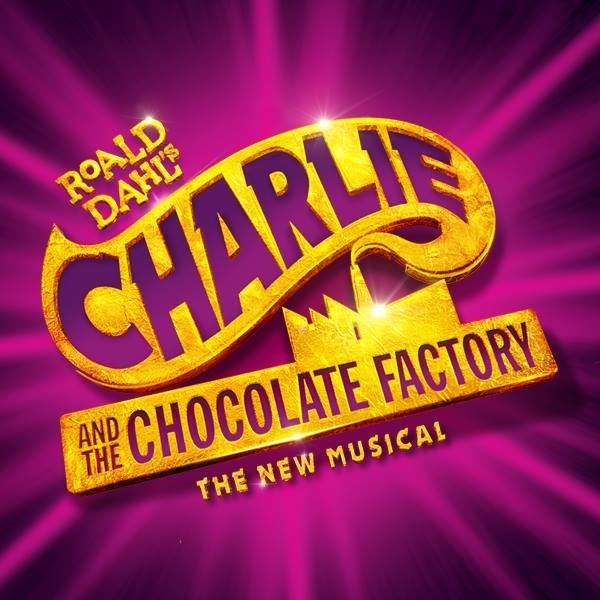 Charlie and the Chocolate Factory
When Charlie wins a golden ticket to the weird and wonderful Wonka Chocolate Factory, it's the chance of a lifetime, but beyond the gates astonishment awaits, as down the sugary corridors and amongst the incredible edible delights, the five lucky winners discover not everything is as sweet as it seems. Ages 6+. Previews March 28, 2017; Opens Apr 23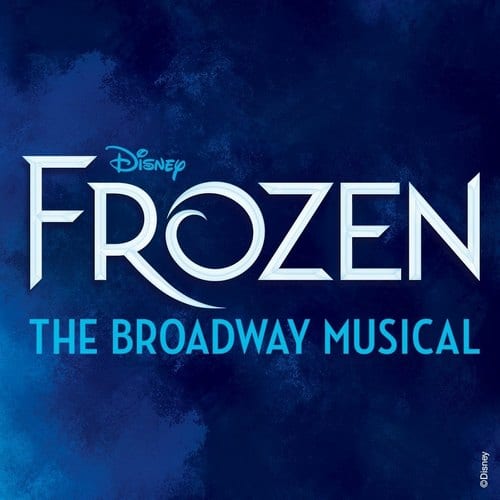 With twice as many songs as the movie, Frozen, is the timeless tale of two sisters, pulled apart by a mysterious secret. As one young woman struggles to find her voice and harness her powers within, the other embarks on an epic adventure to bring her family together once and for all. Both are searching for love. They just don't know where to find it. Previews Feb 22, 2018, Opens March 22, 2018. (Ages 8+)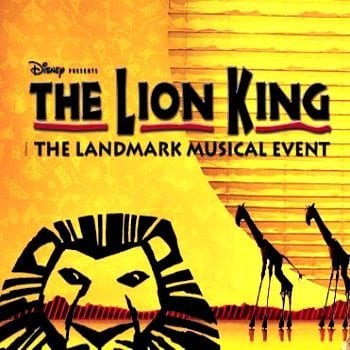 Lion King Broadway Musical – 1998 Tony Award Winner!
The classic story of young royal heir, Simba, and the animals of the African Pride Lands brought to vivid life.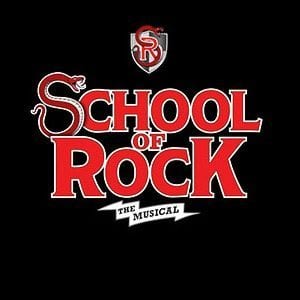 School of Rock Broadway Musical
Dewey, a down-on-his-luck wannabe rock star decides to earn a few extra bucks by posing as a substitute teacher at a prestigious prep school. Completely disinterested in reading, writing and arithmetic, Dewey creates his own curriculum, turning his class into a guitar-shredding, bass-slapping, mic-dropping rock band. (Ages 8+)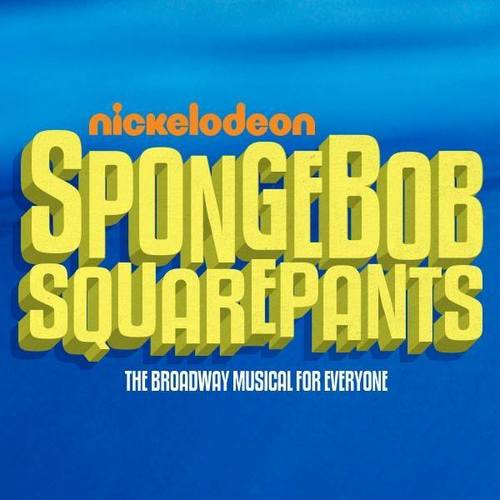 SpongeBob SquarePants Broadway Musical
Be there when SpongeBob and all of Bikini Bottom face catastrophe – until a most unexpected hero rises to take center stage and the power of optimism really can save the world. Previews Nov 6, Opens Dec 4, 2017. (Ages 5+)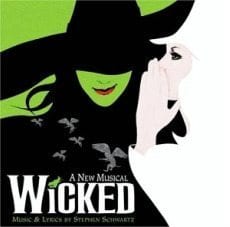 Broadway Shows in New York – Coming Soon!
Mean Girls – Previews March 12, 2018, Opens April 08, 2018
Frozen – opens March 2018
Harry Potter – Previews March 16, April 22, 2018. Ticketing is SUPER CONFUSING. Read all carefully….
Back to Top of Broadway Shows for Kids
Most Popular Broadway Shows
See All: List of Broadway Shows
Off Broadway Shows for Kids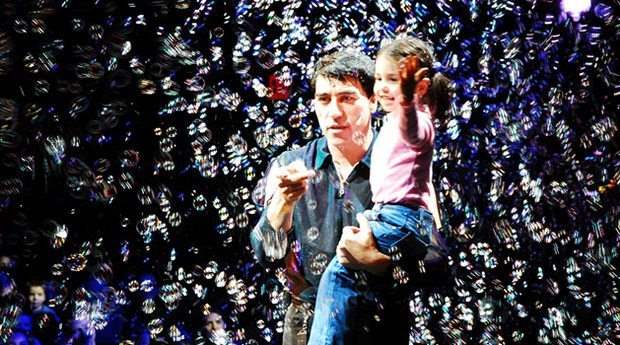 Broadway show tickets are usually upwards of $100 each, which can add up for a family, shows are roughly 3 hours and children under the age of 4 are generally not permitted in theaters.
If any of these seem like challenges for your family, then you MUST check out a New York Off Broadway Show, like Gazillion Bubble Show (photo above), Stomp or Blue Man Group. Tickets are much less money, more readily available and suitable for younger ages.
Read more About New York Broadway Shows, including how to get half price tickets and my personal tips on whether a Matinée or Evening Show is better.
Back to Top of Broadway Shows for Kids
Broadway Shows for Kids – FREE!
Every Jan/Feb, Kids (ages 6-18) go FREE in NYC!
Kids Night on Broadway (KNOB) let's kids go FREE to over 20 Broadway shows, when accompanied by a full-paying adult. Kids dine free at many Times Square restaurants, and parents get discounted parking rates.
Back to Top of Broadway Shows for Kids
Special Shows for Kids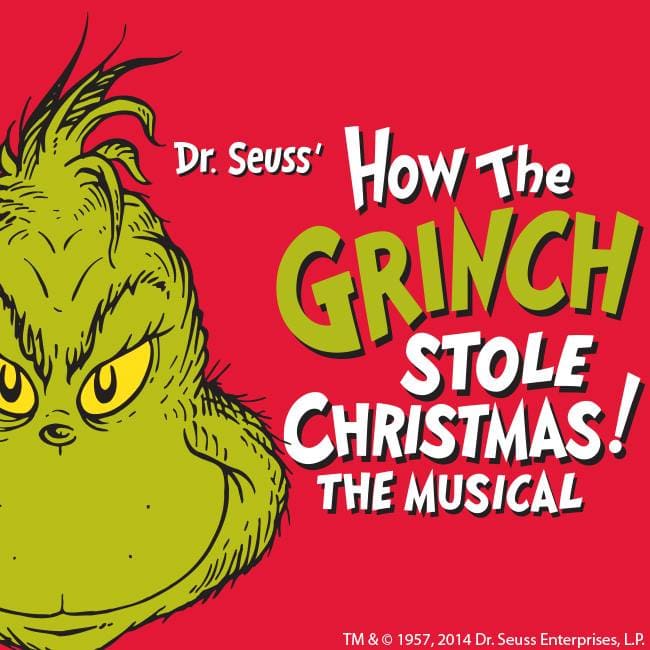 Every season, we have special limited-run shows just for kids. How the Grinch Stole Christmas, Disney on Ice, Harlem Globetrotters, Big Apple Circus…to name just a few. Our new New York City Kids Events Calendar is searchable by category and date and keeps you up to date on the latest and greatest for kids in NYC!
Back to Top of Broadway Shows for Kids
November – January
Tickets on Sale in May
While not officially a Broadway Show, the Rockettes have been a NYC Holiday tradition for more than 75 years and everyone loves their signature eye-high kicks, precision choreography and show-stopping numbers.
Get Your Discount Tickets: Radio City Christmas Spectacular with Rockettes
Back to Top of Broadway Shows for Kids