Disney's Newest Musical Comedy Based on the Famous Movie
The beloved story of Aladdin, based on Disney's animated feature, is a whole new world, as the shows flies onto the Broadway stage with spectacular special effects and new songs, as well as classic tunes. With just one rub of a magic lamp, Aladdin's journey sweeps you into an exotic world full of daring adventure, classic comedy and timeless romance.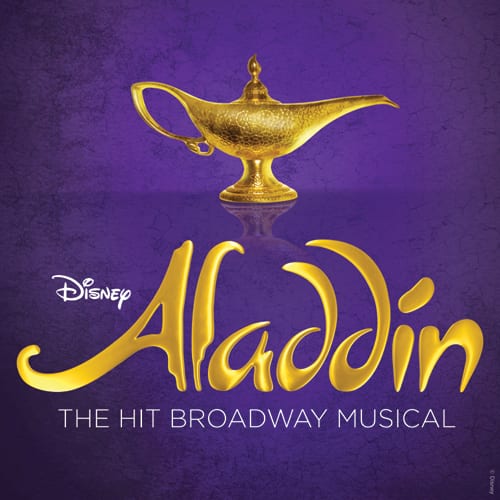 Aladdin Ticket Options
Note: All of our ticket partners are legitimate, official, recommended ticket sellers and guaranteed to sell you official Aladdin tickets.
Aladdin Broadway Musical Synopsis: Aladdin (Adam Jacobs) is a penniless street urchin who falls in love with Princess Jasmine (Courtney Reed) and rescues her from the villainous Jafar (Jonathan Freeman) after discovering a magic lamp containing a mischievous Genie (James Monroe Inglehart).
The New Amsterdam Theater has been renovated to accommodate the mystical visual-effects miracles conjured up by the genie, as well as the sweeping sets, fairy-tale romance, and classic Disney adventures.
This new, full-length stage version features the songs you love ("A Whole New World," "Arabian Nights," "Friend Like Me," "One Jump Ahead," and "Prince Ali"), plus additional numbers written especially for Broadway. Grab a magic carpet and prepare to fly with Disney's Aladdin on Broadway.
Buy Great Broadway Tickets Today!
Aladdin on Broadway Sneak Preview
Get Tickets: Aladdin Broadway Musical
New Amsterdam Theatre Seating Chart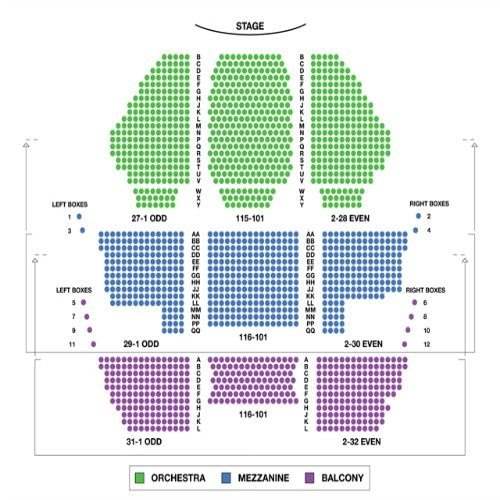 Get Tickets: Aladdin Broadway Musical
Upcoming Aladdin Broadway Musical Shows
Get Tickets: Aladdin Broadway Musical
Most Popular Broadway Shows
See All: List of Broadway Shows
New Amsterdam Theatre, 214 West 42nd St, NY, NY 10036
2 hrs, 30 minutes, 1 intermission
Previews February 26, 2014; Opened March 20, 2014
Get Tickets: Aladdin Broadway Musical