…the Insider Guide
New York City, The Big Apple, Manhattan, NYC
the greatest city in the world!
Welcome…
To the NYC Insider Guide, a New York City Travel Guide created by a fourth-generation lifelong New Yorker.
Planning a vacation is always fun, but in a place like New York City, with SO MUCH to see, do, tour, shop and eat – you want to make sure to do everything you can during your New York City Vacation.
That is no easy feat, even for those of us who have lived in New York City our entire lives.
Consider me your very own NYC Insider to help you make the most of your NYC vacation, find our hidden treasures and advise you on the best New York City events, tours and attractions. I'll also show you tons of discounts and coupons, how to see Museums for free and so much more!
---
Latest NYC Events and News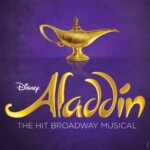 Aladdin Broadway Musical | Discount Tickets, Reviews, Best Seats
Aladdin Broadway Musical best tickets, seats, reviews, Insider Tips. Grab a magic carpet and fly with Disney's newest musical comedy and a  great Broadway show for kids. The beloved story of Aladdin, based on Disney's animated feature, is a whole new world, as the shows flies onto the Broadway stage this […]
New York City Dueling Pianos | A GREAT SHOW!
I went to Dueling Pianos in Times Square, which is a bit cheesy..but a blast! All camp type songs – Billy Joel, Bruce, Bon Jovi, etc. Stuff you know from the 60s to 80s. People bid on songs and you can bid to make them stop playing a song. It's […]
Valentines Day in New York City
Things to do on Valentines Day in NYC range from the very typical Central Park Carriage Ride (soon to be shut down!) to the more sophisticated "only in NYC." Check out the Valentine's Day in New York City Insider Guide to the best romantic hotel deals, restaurants, shows and attractions. Whether […]
FREE New York City Vacation Planner 2014
Check out our brand new Vacation Planner listed on Amazon! From Friday (2/7) to Tues(2/11) it will be FREE, so PLEASE go ahead and download the New York City Vacation Planner and leave us a review, vote on other reviews and share the page!  Our FREE New York City Travel […]
Sesame Street Live Elmo Makes Music – Kids New York City February
Sesame Street Live Elmo Makes Music, 40 percent off tickets. Elmo, Abby Cadabby, Big Bird and all their Sesame Street friends are taking to the stage to share their love of music February 13-23, 2014 at the Theatre at Madison Square Garden. Jenny, an enthusiastic new music teacher, arrives on […]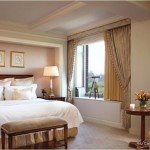 New York City Luxury Hotels | Mandarin Oriental, Plaza, Ritz Carlton, Trump, Setai, Pierre
There is no shortage of New York City luxury hotels boasting Manhattan's most decadent rooms and penthouses, city views, services, dining, spas and central locations. Many of these hotels are historical landmarks as well as famous movie and television icons. If you are ready for an all out splurge, or […]
---
New York City Travel Guide 2014
Follow our New York City Travel Guide to book your trip and get New York City Insider tips, free maps, where to spend and save your money, secret ways of getting discounts and most importantly, what to book NOW so you don't miss out! Or feel free to browse some of the most popular New York CityTravel Guide pages below.
---
Which is the BEST New York City Discount Pass?
New York City Attractions Pass Compared. Which is the BEST – New York City Explorer Pass, New York Pass or New York City Pass? Get savings coupons and find the best New York City Pass Discounts for your NYC vacation.
---
New York City Activities
New York City Tourist Attractions include the typical Empire State Building, Statue of Liberty, Museums of Modern Art and Natural History, Central Park and so much more. Some of our newer attractions include the 9-11 Memorial, Madame Tussauds Wax Museum and Times Square. But, do you also know you can have a martini and listen to classical music at a Museum? Or eat Chinese food while looking at the Statue of Liberty? Come enjoy NYC like a local….
---
New York City Savings Guide
There are New York City Coupons and Discounts available for almost everything one can do in NYC! The New York City travel guide reveals ALL our local steals and deals…
---
New York City Maps, Subways and Getting Around
Check out all of our FREE printable maps and explore every NYC neighborhood. The NYC Printable Map Guide Book is a downloadable guide with printable maps, museum free days, central park map, attraction costs, subway map and more. Get the FREE Mini guide or the full NYC Insider I-Guide.
---
New York City Vacation Packages
NYC Vacation Packages offer you plenty of AFFORDABLE customized tour packages to suit your vacation time, budget and interests. The best part is they do ALL the planning for you and let you customize your trip exactly the way you want! Plus, you'll have all your tickets and itineraries in hand before you visit!
All New York City Vacation Packages include Manhattan Hotel, Taxes, Free Attractions and Museums, Discounts, Maps, Planning Help and more.
---
New York City – What is Where?
---
Manhattan Weekly Newsletter
Manhattan Weekly brings you the latest on NYC, Events, discounts, specials, Broadway and more. New subscribers to our Weekly newsletter receive a free NYC Insider Mini Guide. If your trip is several months away, this a great way to start getting a feel for the City, when tickets are going on sale to big events, which stores are having sales and more.
---
My favorite world travel experiences are always when I have a local guiding me before or during my trip. We all love to have recommendations from someone we know and trust before we hop on that plane (and if you don't know me, yet, feel free to learn more). Please explore the New York City Insider Guide at your own pace. I hope it helps you plan your New York City Vacation, so you not only go home as a NYC Insider, but plan to visit us again soon.
If you come to NYC, stay in a Times Square hotel, jump on a double decker New York City Bus Tour, go only to the Empire State Building, Statue of Liberty and Madame Tussauds Wax Museum, well, you may actually never run into another New Yorker. And you certainly won't get to experience some of the most amazing things this city has to offer. I hope to be able to show you how do it all – see our world-famous and historical attractions, while also experiencing some of our local culture.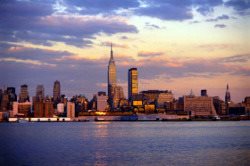 The NYC Insider Guide shows you the best New York City Street Map and NYC Subway Map, discount NYC hotels from $25 night, how to get tickets to see our Yankees, Mets, Giants and Jets, where to find shopping bargains, and so much more.
Don't believe a word of the hype – we are some of the most diverse, friendliest, smartest and fun people you will ever meet. I mean that wholeheartedly – it takes me almost 30 minutes to walk the two blocks to the subway, because I'm always saying hello to my neighbors, doormen, shoe guy, manicurist, bartender, dry cleaner, deli, gym…and that's all on my block!
I love this city so much and nothing makes me happier than when you love it, too. Please enjoy my insider tips, the kinds of things you discover only when you have hundreds of friends and family members and our collective prior generations passing down "insider" information.
I have no connections with the New York City tourism and travel industry, so all the information on this site is genuine. I will never recommend anything unless I'm absolutely confident it's the best (and by my and NYC standards, that's pretty high!). Please enjoy all the real information from a real person who lives here.
I can't wait to show you some of my favorites.
Thank you for visiting the NYC Insider Guide …welcome to our city and I hope you love it as much as I do!
-

---