…the Insider Guide
New York City, The Big Apple, Manhattan, NYC
the greatest city in the world!
Welcome…
To the NYC Insider Guide, a New York City Travel Guide created by a fourth-generation lifelong New Yorker.
Planning a vacation is always fun, but in a place like New York City, with SO MUCH to see, do, tour, shop and eat – you want to make sure to do everything you can during your New York City Vacation.
That is no easy feat, even for those of us who have lived in New York City our entire lives.
Consider me your very own NYC Insider to help you make the most of your NYC vacation, find our hidden treasures and advise you on the best New York City events, tours and attractions. I'll also show you tons of discounts and coupons, how to see Museums for free and so much more!
---
Latest NYC Events and News
New York Rangers Tickets 2014-15 Hockey Season on Sale Today!
New York Rangers tickets for the 2014-2015 hockey season are on sale to the public today, Friday 9/19 at noon. With our All-Star goaltender Henrik Lundqvist, the NY Rangers bring us some serious hockey action. The NY Rangers have made the playoffs the last four consecutive seasons and went all the way to […]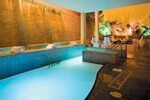 Spa Week Reservations Open for October – $50 for NYC's Best!
Ever had a Chocolate Semi-Brazilian Bikini Wax? (Me neither!). Spa Week in New York City lets you get the best NYC Spa Services for just $50. Facials, Massages, Laser Hair Removal, Scrubs, Manis and Pedis, Cellulite Treatments…you name it. Hundreds of Spas in New York City participate in Spa Week […]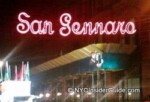 Annual Feast of San Gennaro – September 11-21, 2014
If you're looking to experience Little Italy, compare every slice of Pizza in NYC, or have a 'sausage, onion and pepper' sandwich, then the San Gennaro Festival, September 11-21, 2014, festival for you!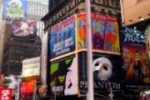 Thanksgiving Broadway Shows in New York City
Broadway and other NYC shows are hit or miss on Thanksgiving. In prior years, some Broadway Shows have performed, the Rockettes always have multiple shows and other shows are open around the city. Grab yourself (and the kids) and get tickets to one of the few shows open on Thanksgiving! Thanksgiving […]
Brooklyn Nets 2014-2015 Tickets on Sale
With 2,000 seats at Barclay's Center costing $25 or less, professional basketball is now available to everyone! Get your Brooklyn Nets tickets to see Brooklyn's newest team bring it New York style! All reports say the Brooklyn Nets and Barclays Center have lived up to the hype: last year they […]
September New York City Concerts and Shows
New York City Concerts in September include: Eagles, Billy Joel, Luke Bryan, Cher & Pat Benetar, The Black Keys, Tom Petty, Fashion Rocks with Kiss, Usher, Jennifer Lopez, and many more! Plus, get huge discounts on your concert tickets with our coupon codes!
---
New York City Travel Guide 2014
Follow our New York City Travel Guide to book your trip and get New York City Insider tips, free maps, where to spend and save your money, secret ways of getting discounts and most importantly, what to book NOW so you don't miss out! Or feel free to browse some of the most popular New York CityTravel Guide pages below.
---
Which is the BEST New York City Discount Pass?
New York City Attractions Pass Compared. Which is the BEST – New York City Explorer Pass, New York Pass or New York City Pass? Get savings coupons and find the best New York City Pass Discounts for your NYC vacation.
---
New York City Activities
New York City Tourist Attractions include the typical Empire State Building, Statue of Liberty, Museums of Modern Art and Natural History, Central Park and so much more. Some of our newer attractions include the 9-11 Memorial Museum, Madame Tussauds Wax Museum and Times Square. But, do you also know you can have a martini and listen to classical music at a Museum? Or eat Chinese food while looking at the Statue of Liberty? Come enjoy NYC like a local….
---
New York City Savings Guide
There are New York City Coupons and Discounts available for almost everything one can do in NYC! The New York City travel guide reveals ALL our local steals and deals…
---
New York City Maps, Subways and Getting Around
Check out all of our FREE printable maps and explore every NYC neighborhood. The NYC Printable Map Guide Book is a downloadable guide with printable maps, museum free days, central park map, attraction costs, subway map and more. Get the FREE Mini guide or the full NYC Insider I-Guide.
---
Manhattan Weekly Newsletter
Manhattan Weekly brings you the latest on NYC, Events, discounts, specials, Broadway and more. New subscribers to our Weekly newsletter receive a free NYC Insider Mini Guide. If your trip is several months away, this a great way to start getting a feel for the City, when tickets are going on sale to big events, which stores are having sales and more.
---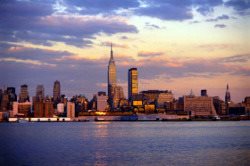 My favorite world travel experiences are always when I have a local guiding me before or during my trip. We all love to have recommendations from someone we know and trust before we hop on that plane (and if you don't know me, yet, feel free to learn more). Please explore the New York City Insider Guide at your own pace. I hope it helps you plan your New York City Vacation, so you not only go home as a NYC Insider, but plan to visit us again soon.
If you come to NYC, stay in a Times Square hotel, jump on a Hop On Hop Off New York City Bus Tour, go only to the Empire State Building, Statue of Liberty and Madame Tussauds Wax Museum, well, you may actually never run into another New Yorker. And you certainly won't get to experience some of the most amazing things this city has to offer. I hope to be able to show you how do it all – see our world-famous and historical attractions, while also experiencing some of our local culture.
---
Don't believe a word of the hype – we are some of the most diverse, friendliest, smartest and fun people you will ever meet. I mean that wholeheartedly – it takes me almost 30 minutes to walk the two blocks to the subway, because I'm always saying hello to my neighbors, doormen, shoe guy, manicurist, bartender, dry cleaner, deli, gym…and that's all on my block!
I love this city so much and nothing makes me happier than when you love it, too. Please enjoy my insider tips, the kinds of things you discover only when you have hundreds of friends and family members and our collective prior generations passing down "insider" information.
I have no connections with the New York City tourism and travel industry, so all the information on this site is genuine. I will never recommend anything unless I'm absolutely confident it's the best (and by my and NYC standards, that's pretty high!). Please enjoy all the real information from a real person who lives here.
I can't wait to show you some of my favorites.
Thank you for visiting the NYC Insider Guide …welcome to our city and I hope you love it as much as I do!
-

---