...a guide to unique and local NYC
This Manhattan neighborhood map shows you the heart and soul of New York City…the places where New Yorkers live, eat, work and breathe, and the reason we all love living in New York City.
Every Manhattan neighborhood has a different vibe to it, with different shops, restaurants, cafés and attractions. These neighborhoods are almost all a 20-30 walk within (no stopping), but it might surprise you how easy it is to identify the character of each Manhattan neighborhood as you visit them – and how different things are from one block to the next.
---
Interactive Manhattan Neighborhood Map
Roll your mouse over the Manhattan neighborhood map and click each neighborhood to learn about the best things to do and see, places to eat and shops to visit during your NYC vacation.
Back to Top of Manhattan Neighborhood Map
---
Manhattan Neighborhood Printable Map

Manhattan Neighborhood and Tourist Attraction Map
(Download Full Size By Sharing Above)
Back to Top of Manhattan Neighborhood Map
---
NYC Insider Print Map and Guide to Manhattan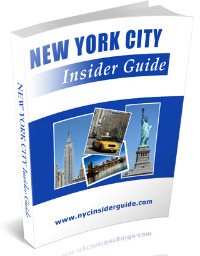 Download the FREE Manhattan Neighborhood Printable Map and be sure to check out The Full Print Guide to New York City, which includes the BEST of the NYC Insider Guide website, with detailed maps, directions and my personal recommendations for shopping, restaurants, attractions and Insider Tips.
Available for download and print immediately, you can make as many copies as you want and get FREE Updates for a year!
Read more about the BEST Print Guide to New York City on the internet and download the FREE Mini Guide.
Best Kid's Sights in NYC
Over 20 NYC Museums
Movie and TV Sights
Best NYC Pizza by neighborhood
Romance all over NYC
Discount Shopping and Secret NYC Outlet Shops
Best FREE views of the Manhattan Skyline
NEW BONUS GUIDE includes 14 pages of additional NYC Maps and Guides
Over 18 New York City Neighborhood Maps
NYC Insider Print Guide Comments
"Helps me get a grip on what I want to do when I visit with very easy to understand maps and info. Thanks for the excellent work."  –Brenda, PA
"Thank you for such an informative book it covers all the things a first timer would need to know while in New York, so thanks A+++" –Stacey, FL
"A concise but detailed guide to New York which has clearly been created by someone who has a passion for the city." –James, UK
"Thank you so much for putting this information together. NYC can be intimidating for tourists, but this took all my fear away. I can see why you love your city! I love it too and will definitely be back!"
More testimonials
Back to Top of Manhattan Neighborhood Map
---
Manhattan Neighborhood Map Boundaries
Neighborhood

Boundaries (estimated)

 

Known For

W 59-110,
Central Park W to the River

 

Museum of Natural History, Lincoln Square

34th to 59th St,
W of 5th Ave

 

Business and tourist area, Diamond District

W 39th-52nd, 7th-9th Aves
W42-53 and 6th- 8th Aves

 

Tourist and theater area

W 34th to 42nd Sts
5th to 9th Aves

W14-34
7th to the River

 

Art galleries, nightlife, Hudson River views and activities

Gansevoort to W15th and Hudson to the river

 

Ground Zero Museum

Houston to W14th
6th Ave to the River

 

Many shops and eateries, resident celebrities,

Canal to Houston,
Lafayette to Varick

 

Art galleries, shops, restaurants

Park Pl- Canal, B-way- River west of West Street

 

Residential, old lofts and warehouses, Lady Liberty

below Chambers St

 

Wall Street, Ground Zero, World Trade Centers

Chambers to Delancey,
E B'way to B'way

 

Canal to Broome
along Mulberry

 

Canal to Houston
and the river to Bowery

 

Old and ethnic. Original NYC immigrant area.

Houston to W14th,
B-way to the Hudson River/

 

NYU, traditionally a Bohemian community with Artists and writers

Houston to Astor
and Bowery to B'way

Upscale and unique shops, restaurants, nightlife

Houston to E14th,
East River to Bowery

 

Hip, trendy, music, nightlife

E14-17, 4th to University Pl/
E&W16-27, Park Ave S to 6th

 

Greenmarket, shops and dining

42-59 and the river to 5th

 

U.N., Grand Central

E59-96; the river to 5th
(and E96-110 along 5th)

 

Museum Mile
Back to Top of Manhattan Neighborhood Map
---
New York City – What is Where?
---
Thank you for visiting the NYC Insider Guide ...welcome to our city and I hope you love it as much as I do!
-

Welcome to New York City!