The Garment District, also called the Fashion District or Fashion Center, is home to many of the world's most famous fashion designers. The area is an amazing resource for fabrics, beads and trims, however, don't expect to walk in off the street to Donna Karan or Calvin Klein's showroom or sample sales. The best way to possibly get access to private showrooms is through a private tour, otherwise, make sure to check NYC sample sales while you're in town.
Things to Do
Fashion Walk of Fame (38th- 40th along 7th Ave) – 26 plaques (much like a Hollywood Star) honoring some of fashions' great designers.
Parsons School of Design (40th St/7th Ave, West side) – as seen on Project Runway and Tim Gunn was Chair of Fashion Design. Prior students include Anna Sui, Donna Karan, Jason Wu, Marc Jacobs, and Tom Ford.
Garment District Kiosk (39th St & 7th Ave) – pick up some brochures, maps and coupons.
Fashion Institute of Technology (FIT) Museum (27th Street, 7th Ave) – Free to visit and they do a lovely job of providing entertaining and educational exhibits highlighting fashion as it relates to history, politics and culture. Closed Sunday, Monday and holidays.
---
NYC Garment Center Insider Shopping Tour

The NYC Garment Center "Insider" Shopping Tour takes you on a behind-the-scenes shopping experience of the neighborhood where fashion was born. A combination of Wholesale Showrooms not accessible to the public and hidden Sample Sales – where discounts on women's designer and "better wear" will be from 50-80% below retail. The perfect off the beaten path tour for fashionista bargain hunters, just plain shopaholics, as well as visitors interested in seeing this legendary design center at work.

Garment Center Shopping Tour Ticket Options:

Wednesdays and Fridays from 10:00 am to 1:00 pm (3-hour tour)
---
Recommended Restaurants
MacarOn Café (161 W 36th St) – Parisian and organic café, a local fashion designer favorite for lunch.
Antique Café (234 W 27th St, 7th/8th Aves) – cute, inexpensive salad, soup and coffee shop with nice outdoor garden.
---
Shopping
Mood Fabrics (225 W 37th St, Suite 3, 7th/8th Aves) – 25,000 square feet of fabric. THE place to go in NYC for fine designer fabrics.
Bead District (37th St/ 6th Ave) – beads, beads, and more beads. Most of the bead stores on and around 6th & 37th are open to the public and stocked to the brim with bright, brilliant and glittering gems, accessories, and trinkets.
Trimmings Stores (37th to 39th Sts, 7th to 8th Aves) – dozens of buttons, laces, leather, along with additional fabric stores.
Top of Garment District
---
Hotels
Affinia Manhattan – (371 7th Ave at 31st St) – good Suite hotel (with kitchens) that appeals to families and business travelers alike.
Fashion 26 Hotel (Hilton New York Fashion District)





152 West 26th Street, NY, NY 10001
Nearby Hotels:
Top of Garment District
---
Subways to Garment District
1, 2, 3 along Broadway and 7th Ave
A, C, E along 8th Avenue
N, R, Q, W
B, D, F, F, V
7 or Shuttle (S) from the east side (Grand Central)
---
Garment District Printable Map

Garment District and Fashion Center NYC Map
(Download Full Size By Sharing Above)
Top of Garment District
---
NYC Insider Print Map and Guide to Manhattan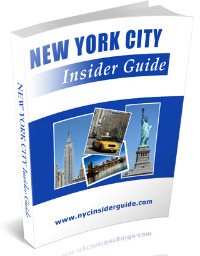 Download the FREE Garment District Map and be sure to check out The Full Print Guide to New York City, which includes the BEST of the NYC Insider Guide website, with detailed maps, directions and my personal recommendations for shopping, restaurants, attractions and Insider Tips.
Available for download and print immediately, you can make as many copies as you want and get FREE Updates for a year!
Read more about the BEST Print Guide to New York City on the internet and download the FREE Mini Guide.
Best Kid's Sights in NYC
Over 20 NYC Museums
Movie and TV Sights
Best NYC Pizza by neighborhood
Romance all over NYC
Discount Shopping and Secret NYC Outlet Shops
Best FREE views of the Manhattan Skyline
NEW BONUS GUIDE includes 14 pages of additional NYC Maps and Guides
Over 18 New York City Neighborhood Maps
NYC Insider Print Guide Comments
"Helps me get a grip on what I want to do when I visit with very easy to understand maps and info. Thanks for the excellent work."
"Thank you for such an informative book it covers all the things a first timer would need to know while in New York, so thanks A+++"
"Thank you so much for putting this information together. NYC can be intimidating for tourists, but this took all my fear away. I can see why you love your city! I love it too and will definitely be back!"
More testimonials
Top of Garment District
---
Back to Manhattan Neighborhood Map from Garment District NYC
Share YOUR favorite travel tip, story or photo about Garment District

---
Thank you for visiting the NYC Insider Guide …welcome to our city and I hope you love it as much as I do!
-

Welcome to New York City!