New York City Events 2019 include are our great user submitted events. Check out fairs, festivals, shows, kids activities, readings and so much more.
NYC Insider Top Picks Events Calendar 2019
Tell Us About Your Event or Business!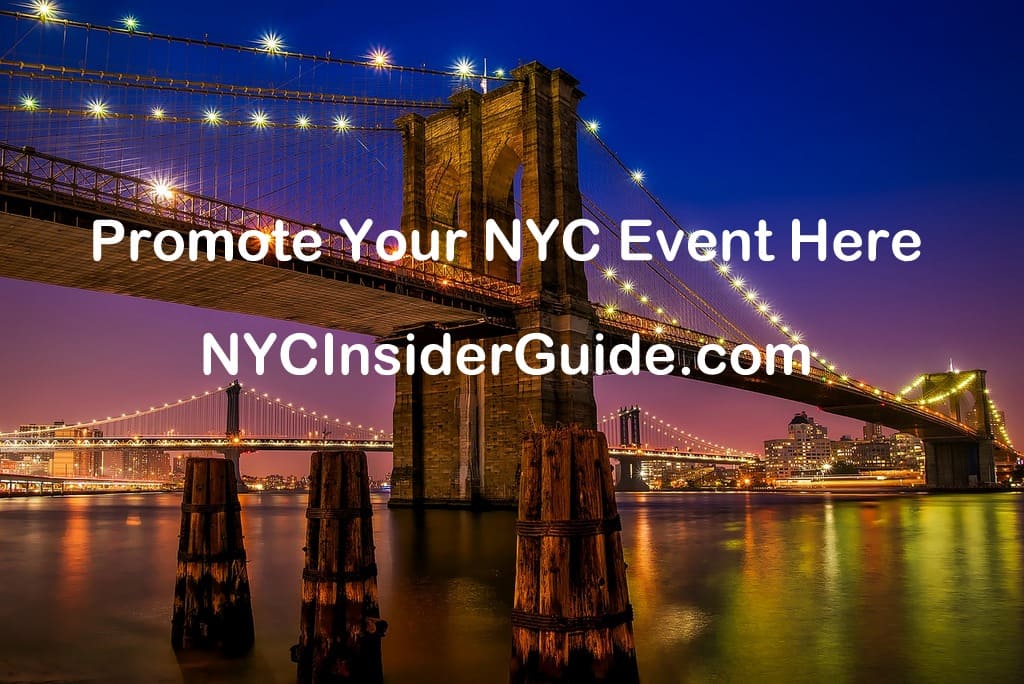 Event Promotion Packages (Featured) – event, show, concert, festival, exhibit – get YOUR Event to Google's #1 NYC Event spot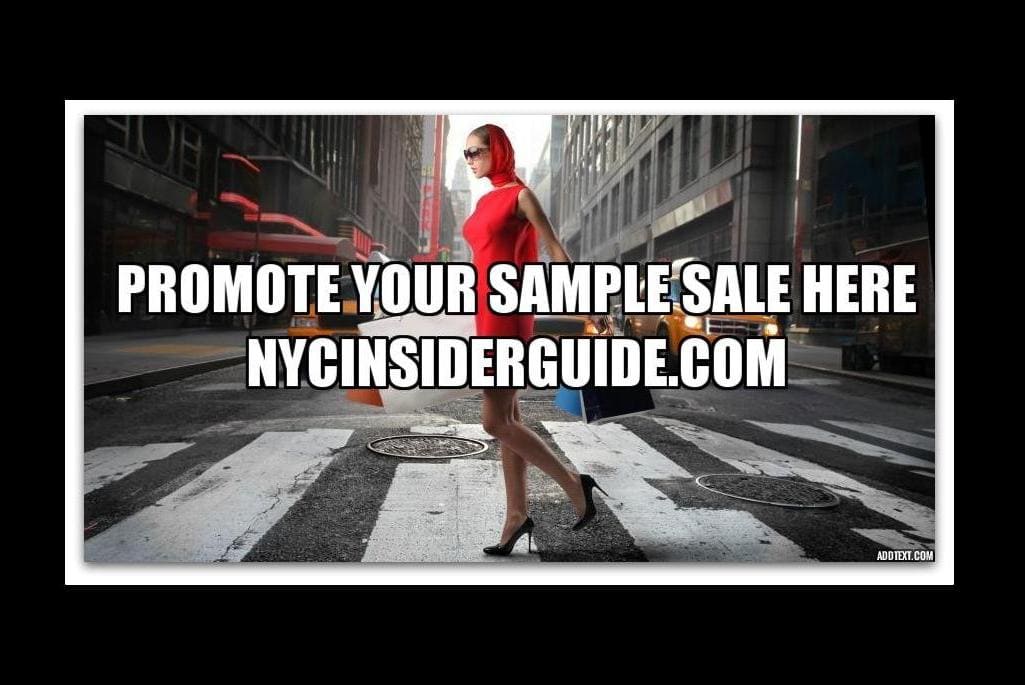 Sample Sale Promotion Packages – just for Sample Sales, highly targeted NYC shoppers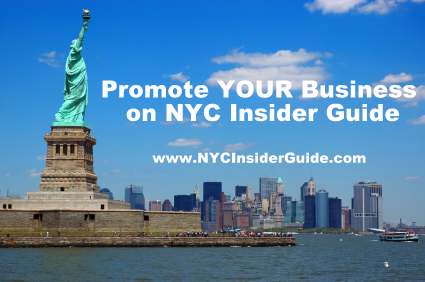 Promote Your Business on NYC Insider Guide – hotel, restaurant, attraction, must have physical address
Event Promotion (Free) – apply for inclusion on NYC Insider Guide and get listed on this page. Subject to editor discretion.
2019 Featured Events
Sunrise from the Artist's Balcony Art Exhibit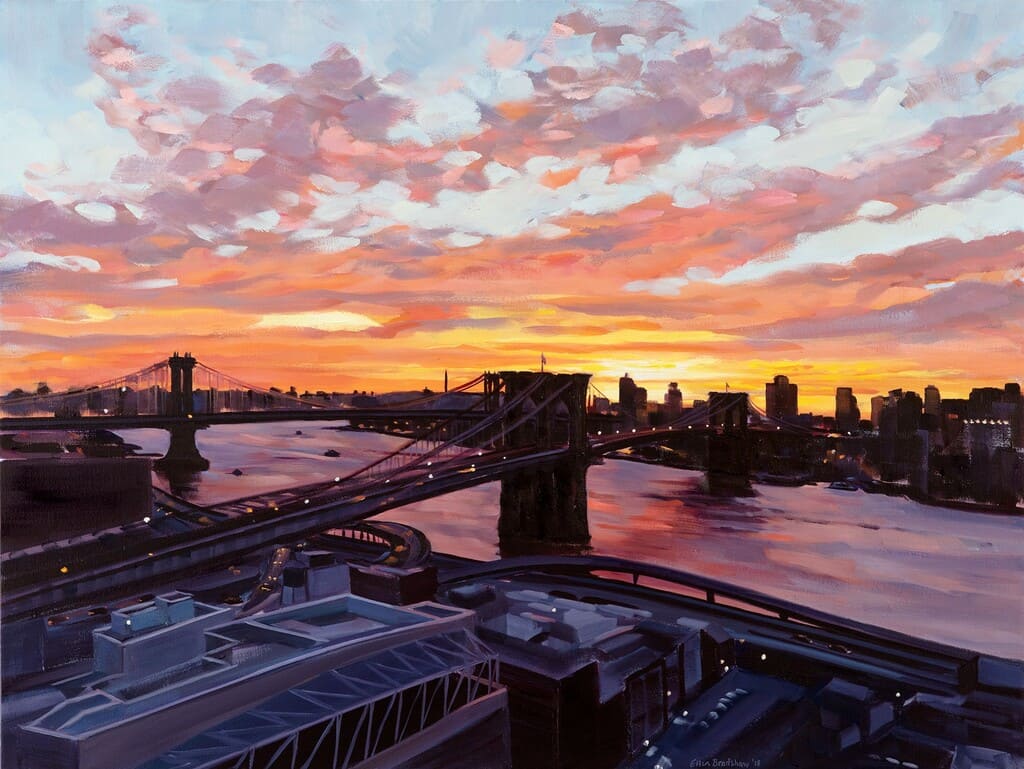 April 16-May 11, 2019 - Exhibition
April 27, 2019 - Artist's Reception
Come check out one of NYC Insider Guide's FAVORITE artists at her newest exhibit, Sunrise from the Artist's Balcony. Ellen paints the most stunning images of NYC - the Highline, Rooftop Skylines and more. Now, she's given us an up close and personal view from her 25th floor window, with spectacular views.
More Info: Sunrise from the Artist's Balcony NYC Art Exhibit
Back to Top of New York City Events 2019
May New York City Events
RFT Theater Festival's Spring Weekend
May 9-12, 2019
The Rehearsal for Truth theater festival, honoring Vaclav Havel presents Spring Weekend. It is a showcase of emerging Czech, Hungarian, Polish, and Slovak playwrights whose work reflects on current social and political issues. The plays have been translated into English and feature local New York performers and directors who will have the opportunity to try out these works onstage. There will be a talk-back and after-party following each performance. The program will include a full Romanian production as well. Events are held from May 9 – 12, at various times, at at the Bohemian National Hall, 2019 321 E. 73rd St. New York, NY 10021. More Info: www.vhlf.org
Back to Top of New York City Events 2019
April New York City Events
The Longines Masters of New York
April 26-28, 2019
The Longines Masters of New York, the American leg of the renowned Longines Masters Series in Paris, Hong Kong, and now Lausanne, will return for its second year at NYCB LIVE, Home of the Nassau Veterans Memorial Coliseum from April 26 – April 28. Olympic gold medalists and celebrities like Georgina Bloomberg, Jennifer Gates, Joey Wolffer and more will compete for nearly $1 million in prize money throughout show jumping's most prestigious international equestrian event.
New Yorkers will be treated to three exciting days of heart-pounding competition—including the opportunity to cheer on New York's own Olympic gold medalist McLain Ward—as well as family-friendly events such as a "Meet the Breeds" in partnership with the American Kennel Club, shopping brands such as luxury shopping at the Prestige Village and exciting F&B offerings.
SEE Eyewear Williamsburg Opening Celebration
April 24, 2019, 7-9pm
SEE Eyewear Williamsburg Opening Celebration. SEE Eyewear will officially open with a celebration from 7-9PM on Wednesday, April 24th that is open to the public. Hosted by Brooklynite Jae Joseph, a portion of all proceeds from purchases made in store from April 24-29th will be donated to the Brooklyn Community Pride Center.
More Info: SEE Eyewear Williamsburg Opening Celebration
Back to Top of New York City Events 2019
New York City Events Calendar 2019
Things to Do in NYC by Month
Our Event Calendars show you exactly which events occur by day, but our Things to Do monthly guides highlight seasonal tours, bike rides, best time for boat cruises, when to buy tickets, the biggest sales and all the optimal times to do activities by month.
Promote YOUR NYC Event on NYC Insider Guide
NYC Insider Guide consistently ranks on the first page of Google and other search engines for New York City Events. We can get YOU there as well! There is no faster, easier or more cost-effective way for YOUR event to be highlighted in Google's #1 spot. Learn More: Promote your New York City Event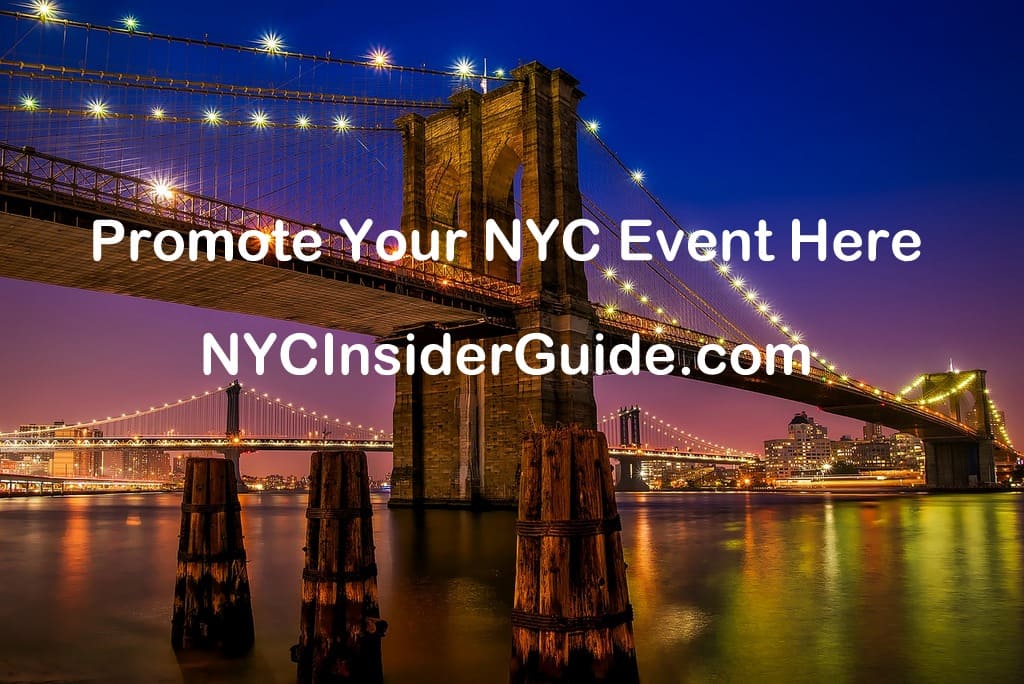 Back to Top of New York City Events 2019 Activities Calendar
Promote YOUR Business on NYC Insider Guide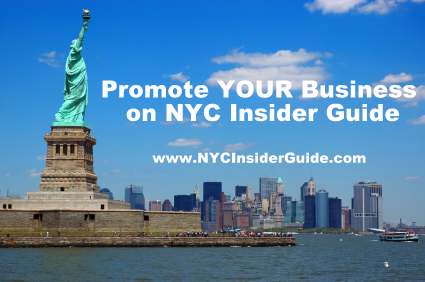 Help US Help Our site visitors by promoting YOUR NYC business. Have a great NYC restaurant, hotel, store or attraction? Want to offer a coupon to our guests? Want to share your favorite parts of New York City? We want to hear all about it.
List free or choose from one of our featured packages. We love to design custom promotions that help both our site visitors and our local NYC businesses. We never do banner advertising. We work WITH you to make the most of your advertising by designing unique programs to maximize our expertise with our site visitors and spending habits.
Back to Top of New York City Events 2019 Activities Calendar
Back to Top of New York City Events 2019