Safe and Fun NYC Things to Do
Open in NYC: 9-11 Memorial, The Highline, Top of the Rock, Empire State Building, Edge, The Bronx Zoo, Liberty Island, in-person Sample Sales. MoMA, The Met, Natural History, Madame Tussauds and much more.
Here are some interesting facts about New York City covering fun facts about population, history, costs and size.
Interesting Facts about New York City History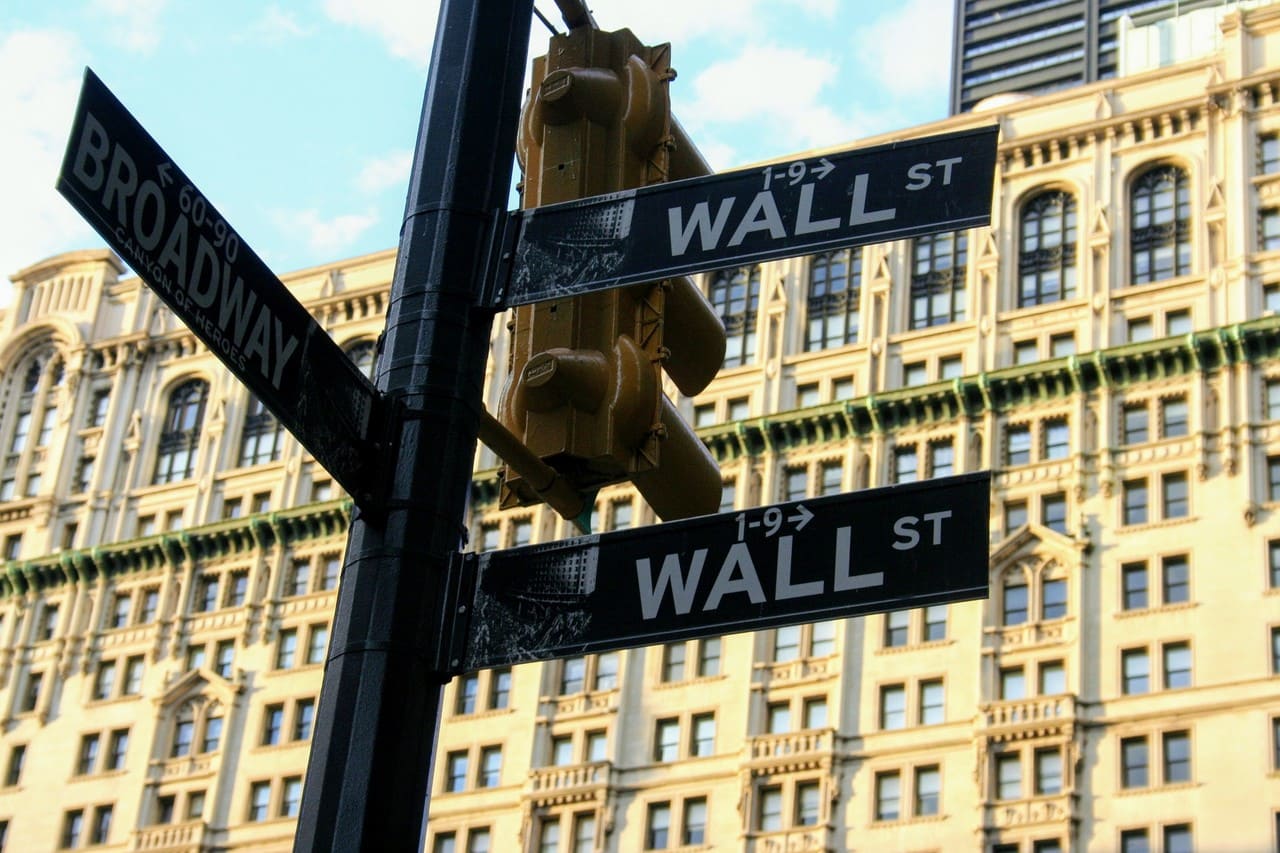 Did you know Manhattan was purchased for 60 guilders (about $24) by the Dutch from Indian proprietors in 1626? Here are more cool history facts about New York:
Wall Street was named when New York was originally founded by 12 Dutch men. There was physically a wall there to protect the city from outside invaders.
Another interesting fact about New York City is it was once the capital of the United States. George Washington was inaugurated as the first president in downtown Manhattan.
The World Trade Centers were so large, they each had their own separate zip code
The official name of our city is NOT "New York City." It is "The City of New York", changed in 1898 from the name "The Mayor, Aldermen and Commonality of the City of New York" – source, New York Times 3/15/2009
New York City International Tourist Tips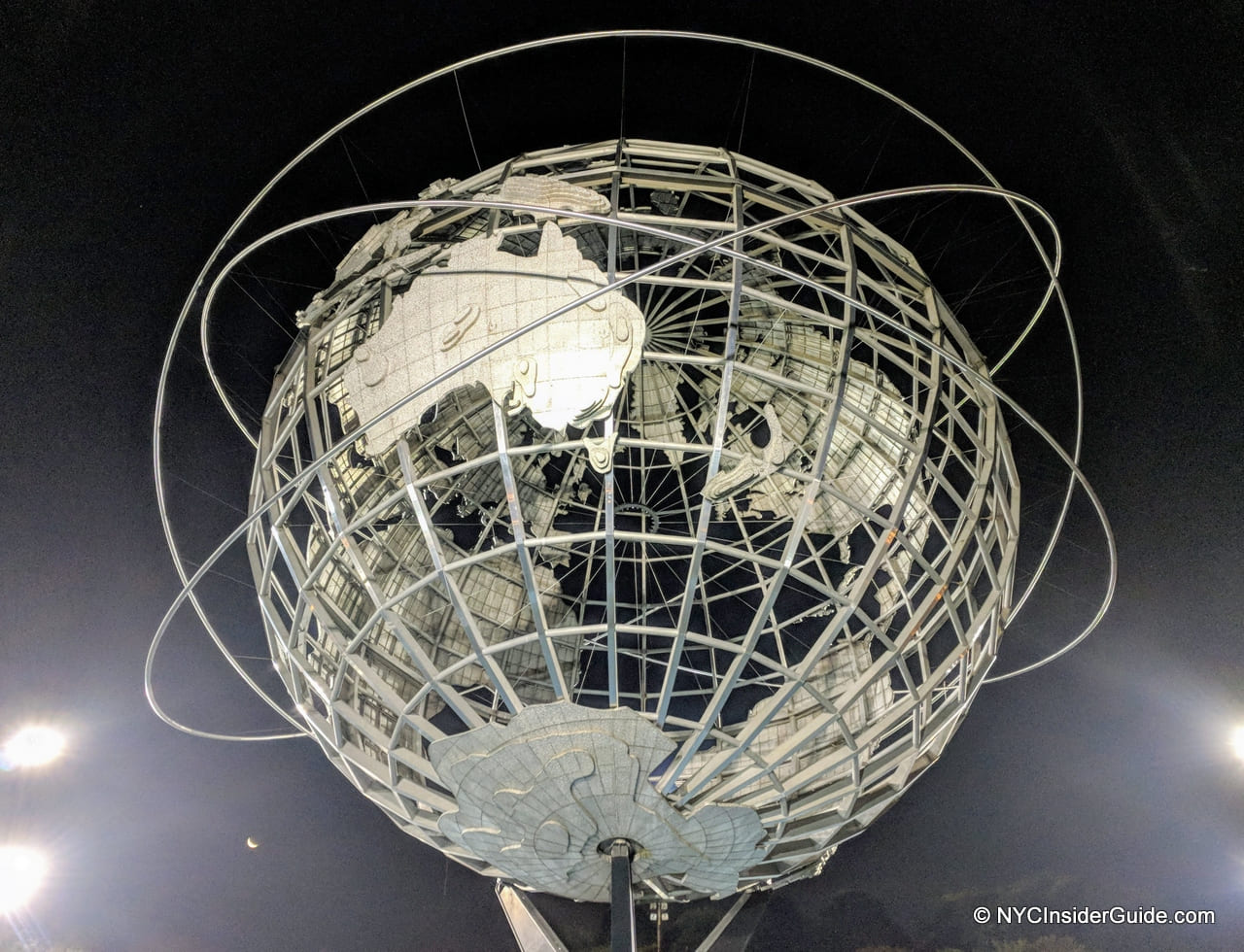 New York City International Tourist Tips provides answers to frequently asked questions about differences between NYC and other cities or countries. We try and answer all the questions we have when traveling to other countries, like sales tax, tourist tax and refunds, weather and currency, tipping and customs and more.
Interesting Facts about New York City Streets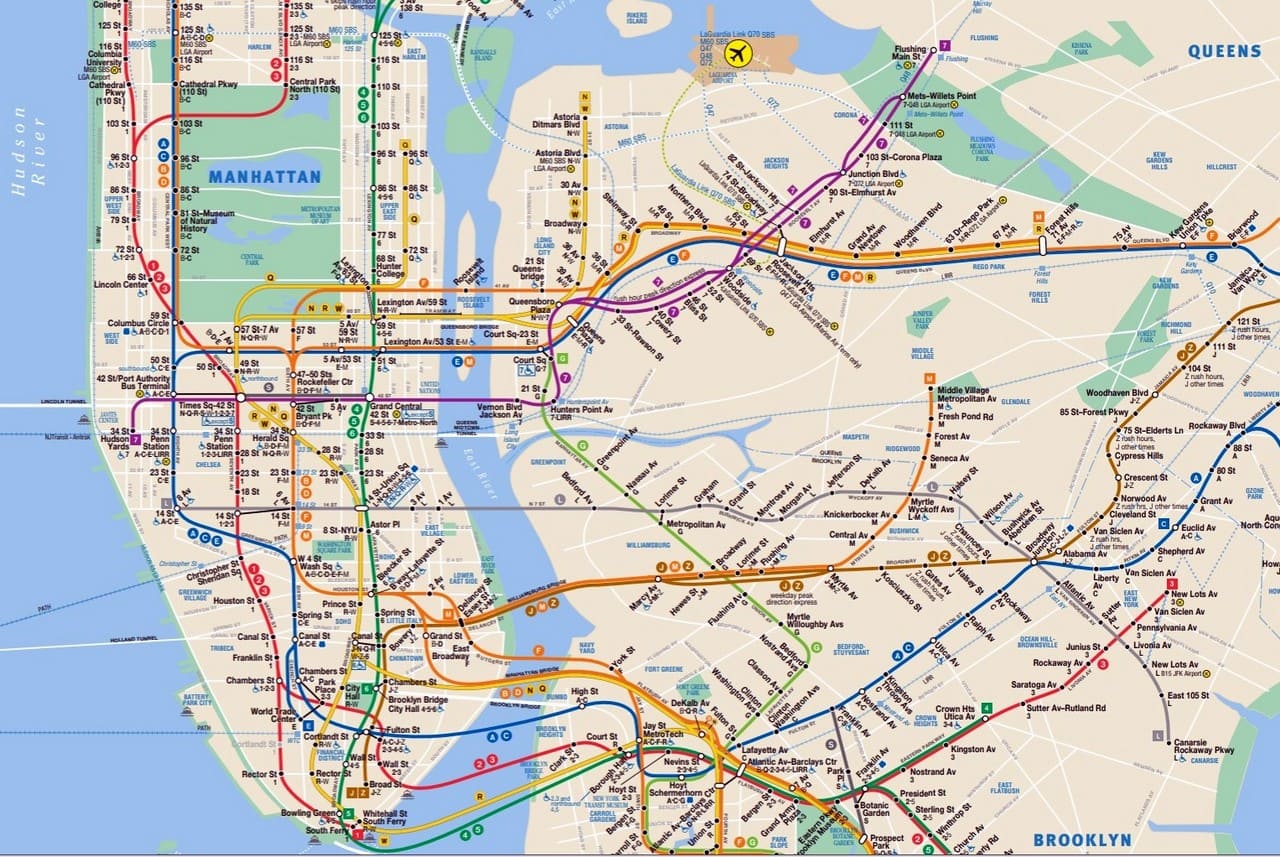 When street numbers go UP (51st, 52nd, 53rd), you are going NORTH. So, if for any reason you leave the wrong subway exit and are supposed to be going North, but the street numbers are going down, turn around.
See more maps and tips on New York City Streets and the NYC Subway
Interesting Facts about New York City Museums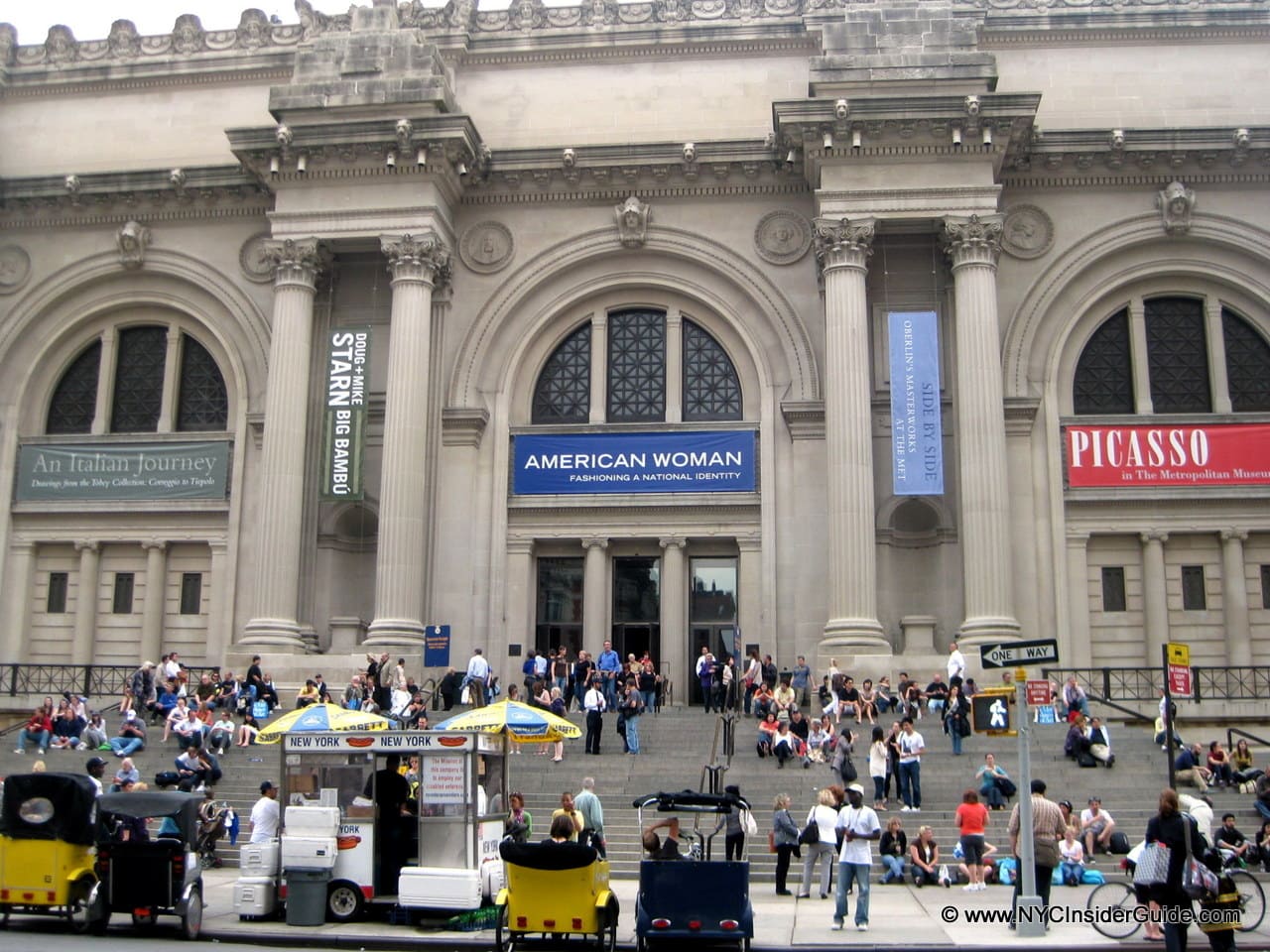 Many New York City Museums are really "free." As non-profit organizations, they ask for a "suggested donation" or contribution to access the museum, rather than an admission price.
Please do donate as these Museums are priceless and the money donated goes back into the New York City Museums, so we can all enjoy them.
Interesting Facts about NYC Neighborhoods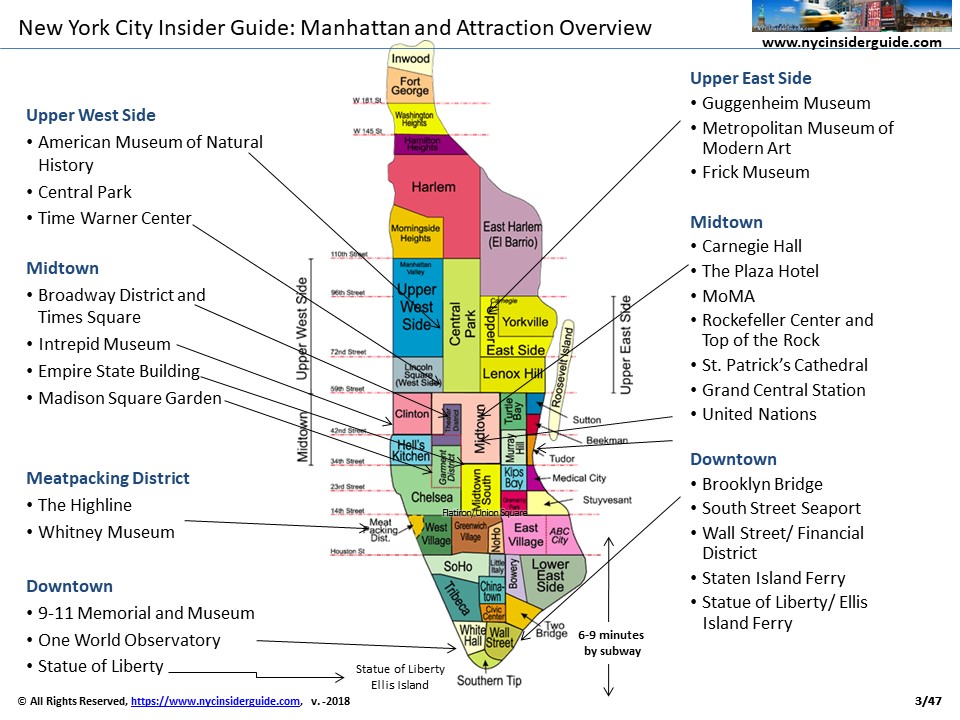 The Manhattan Neighborhood Guide shows you all the cool spots in SoHo, Nolita, Lower East Side, Upper West Side and all our rich and vibrant NYC areas.
Do you know the best pizza in NYC? Or at which cafe Bob Dylan might just appear to play a set? The best views of NYC with a cocktail? Check the NYC i-Guide for ALL our real secrets.
Some interesting NYC Neighborhood Facts:
The trendy neighborhood known as TriBeCa, Tribeca, stands for the TRI-angle BE-low CA-nal Street.
The name Hells Kitchen was derived from the fighting between the Irish and Puerto Ricans who lived there, owned restaurants and eateries, and fought often in the early 1900s.
More Interesting Facts about New York City
Manhattan is ONLY 23.7 square miles; 13.4 miles Long x 2.3 miles Wide (21.5 x 3.7 km)
Over 46 million tourists come to New York City every year
Central Park is 843 acres, and completely man-made
There are almost 19,000 restaurants in Manhattan… you can eat at different one every day for 52 years!
The overall average price per square foot of Manhattan apartments in 2008 was $1,251 (Prudential Douglas Elliman).
Since 2005, an interesting fact about New York City is we have had the lowest crime rate of the 25 largest US cities.
An interesting fact about the New York City Public Library – Patience and Fortitude are the famous marble lions that guard the New York City Public Library (42nd and 5th). They were named by Mayor Fiorello La Guardia for the character traits he felt would get city residents through the Great Depression.
The City of New York (official name), consists of 5 Boroughs: Manhattan, Queens, Brooklyn, Bronx and Staten Island. (Note: NYC Insider Guide focuses mainly on Manhattan)
Interesting facts about New York and Jazz Musicians. The term "The Big Apple" was created by touring jazz musicians of the 1930s who used "apple" as slang for any town or city. So, to play in New York City was to play the biggest of cities —The Big Apple.
Interesting Population Facts about New York City
Manhattan Population- ~ 1.7 million; New York City- 8 million
Over 42% of New York State's population resides in New York City (2008), yet, an interesting fact about New York City is we represent less than 1% of New York State's square miles.
Back to Top of Facts About New York City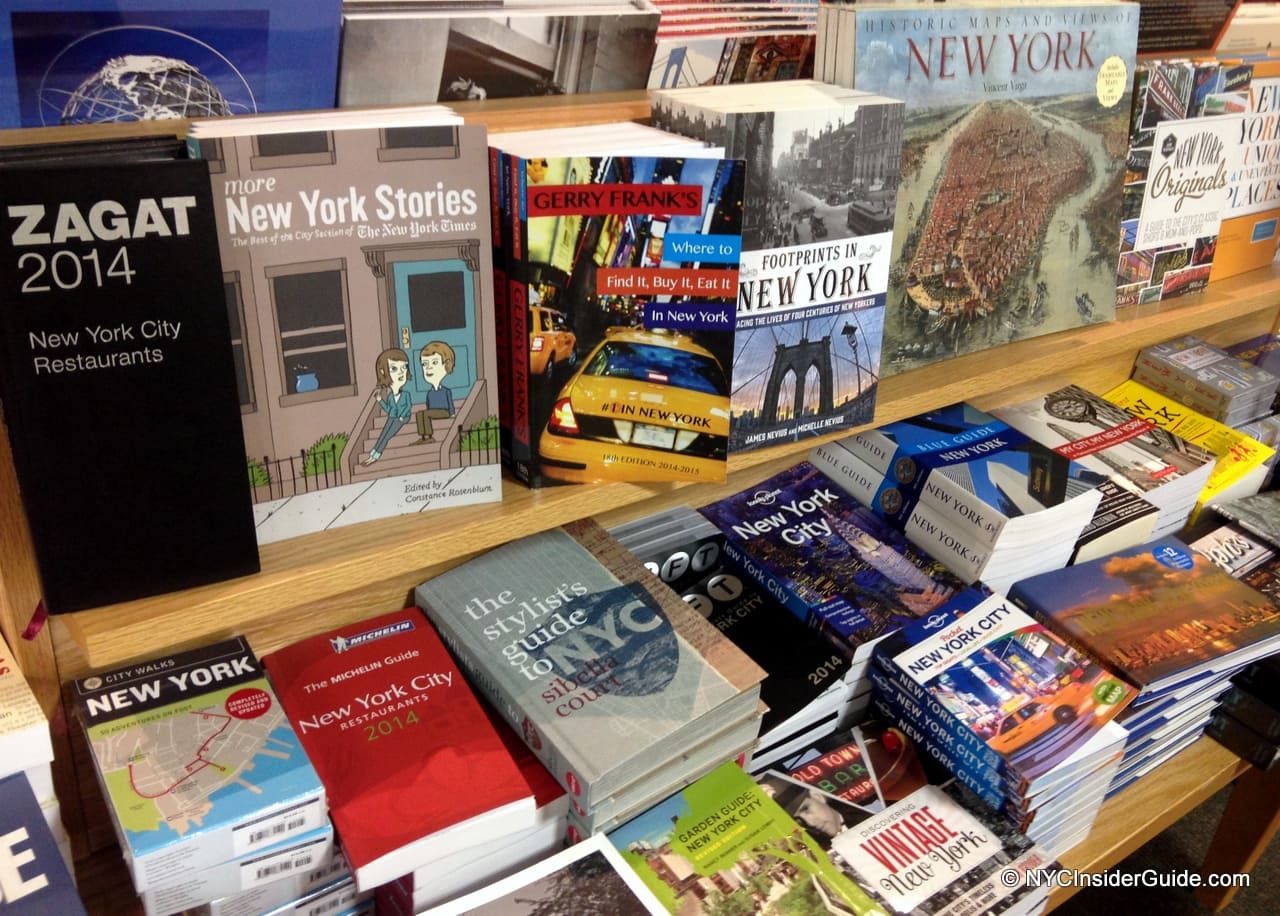 New York Tourism Guide Reviews
Frommers? Fodors? Lonely Planet? Check out my personal reviews of 15 NYC Travel Guides and don't spend money on NYC vacation guides you don't need. I went to Strand Bookstore (www.strandbooks.com), "Home of 18 miles of New, Used, Rare and Out of Print Books," (a must-see quintessential NYC institution) and looked at almost every New York City Tourism Guide.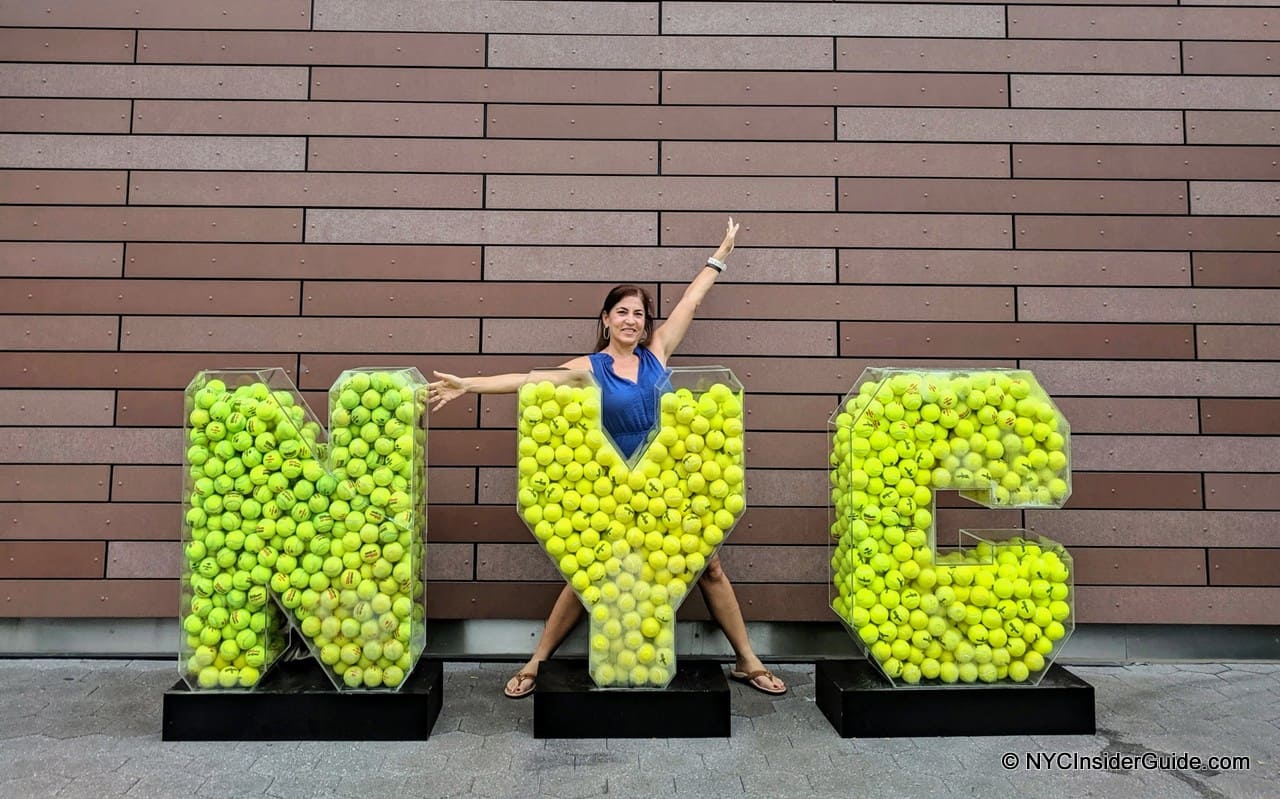 NYC Insider Guide Site Feedback
Tell me what YOU think of NYC Insider Guide! Your feedback is SO important to me – and not just the good stuff. I love to know what you REALLY think, or what else you would like to see on this site.
Best NYC Websites
NYC Insider picks the top New York City Sites we use every day – these should cover everything you need to plan your trip, where to go, what to do and how to get there. Most of these New York City sites are bookmarked on my own computer. After you use our NYC Vacation Guide, these should be all you need.
New York City Sites – What to Do
NYCGO – official NYC Tourism site, lots of deals and offers
Time Out New York (TONY) – weekly magazine with current happenings. Tons of great free and bargain choices.
New York Magazine – weekly magazine, famous for their "Best of New York" lists
NYC Blogs Feedspot – great collection of top NYC Blogs
Vinny from Brooklyn – Consider Vinny your very own Brooklyn Insider. Vinny, much like NYC Insider, was born and raised here and loves New York City, but especially Brooklyn! Check out Vinny's favorite places, pizza, bargains, Museums, shopping and so much more.
NYC b l u e: – This page gives you the essential links, compactly organized, to help you explore the cyberspace of New York City, USA. All on a single page, you'll find links to the major Web sites relating to activities, events, attractions, sports, government, media, schools, commerce, and guides.
Loving-Long-Island.com – Written by my friend, Bill, see Long Island like you've never seen it before, as Bill has experienced it with family and friends. No nonsense, just honest reviews and pictures of the best things to do on Long Island.
NYC Insider Blog – get the NYC Insider Scoop on what's going on in a "New York Minute." Get the feed while you're on vacation so you don't miss a thing!
New York City Sites – Getting Around
See New York City Street Map and NYC Subway
New York City Sites – Where to Eat
Open Table – free online restaurant reservations. Choose by neighborhood and cuisine, read reviews, interactive map.
Yelp
MenuPages – online menus for almost every NY restaurant, check the food and prices before you go, then make your reservation at Open Table.
ChowHound – a discussion board with all true "foodies," people really passionate about eating and drinking, especially in NYC.
New York City Sites – Buy Tickets
Review of all ticket sites here
Broadway.com – tons of Broadway reviews and show details.
Ticketmaster – sports, Broadway, concerts
Telecharge – Broadway
StubHub – especially sports (Yankees official partner), concerts and Broadway. Great for hard-to-get or sold out tickets or seats.
Back to Top of Facts About New York City
New York City Sites – Discounts
NYC Steals, Deals and Coupons – all our best discounts
TheaterMania – best for Broadway and Off-Broadway specials, but most of the real deals come via their daily email, www.theatermania.com
BroadwayBox – listing of Broadway discount codes
Groupon – daily deal on something in Manhattan. Recent Groupons include large discounts off shows, sailing NYC, bike rentals and tours, walking tours, pizza tours..every day a new one.
NYC Insider Guide - The Basics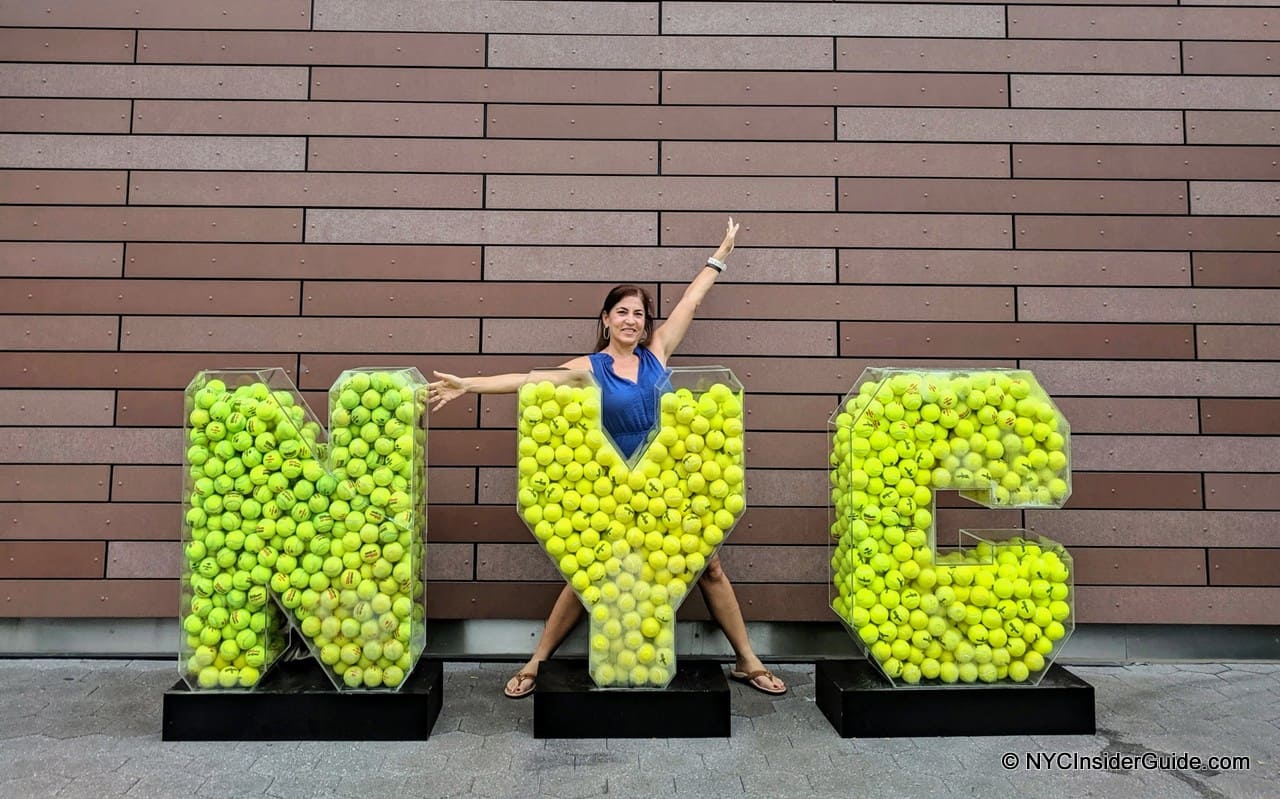 Facts About New York City