Best Autumn Activities in NYC
There is no shortage of fun things to do in Autumn in NYC. Whether it's biking, sailing, boating, walking, horseback riding or cheering on one of our awesome New York sports teams, you can do it all with the glorious and vibrant colored leaves as your backdrop. Here are some of our top picks for fun things to do this fall in New York.
Catch a New York City Sports Team
To many New Yorkers, Fall Equals the Holy Grail of Sports and this is why it is their favorite of the four seasons. You can still catch a Yankees or Mets baseball game – and hopefully a Playoff Game! The NYCFC are also going strong at Yankees Stadium. The Giants and Jets are right in the middle of football season. Knicks and Nets basketball is just getting started, as are the Rangers and NY Islanders with their hockey seasons.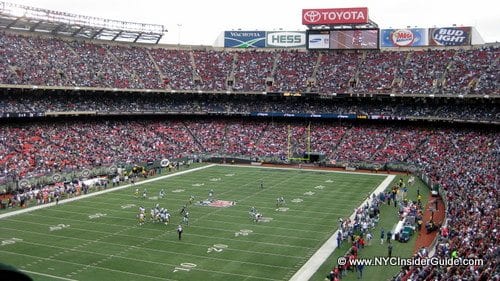 Whether you head to MetLife Stadium for football, Yankees Stadium or Citi Field for baseball, or Madison Square Garden or Barclay's Center for basketball, or even just try and watch them all on TV at a bar, there's no doubt, cheering for a NYC Sports team is one of the BEST things to do in New York in Fall.
More Info: New York City Sports Teams
Back to Top of Fun Things to do in New York in Fall
September, October and November NYC Events Calendar
Check out all our cool events taking place in September, October and November. Catch the US Tennis Open, Feast of San Gennaro, Street Fairs, Festivals, Parades, NYC Marathon, Halloween, Macy's Thanksgiving Day Parade, Open House New York, Chocolate Show, New York Film Festival and so much more. There is never a shortage of things to do in New York in Fall!!!!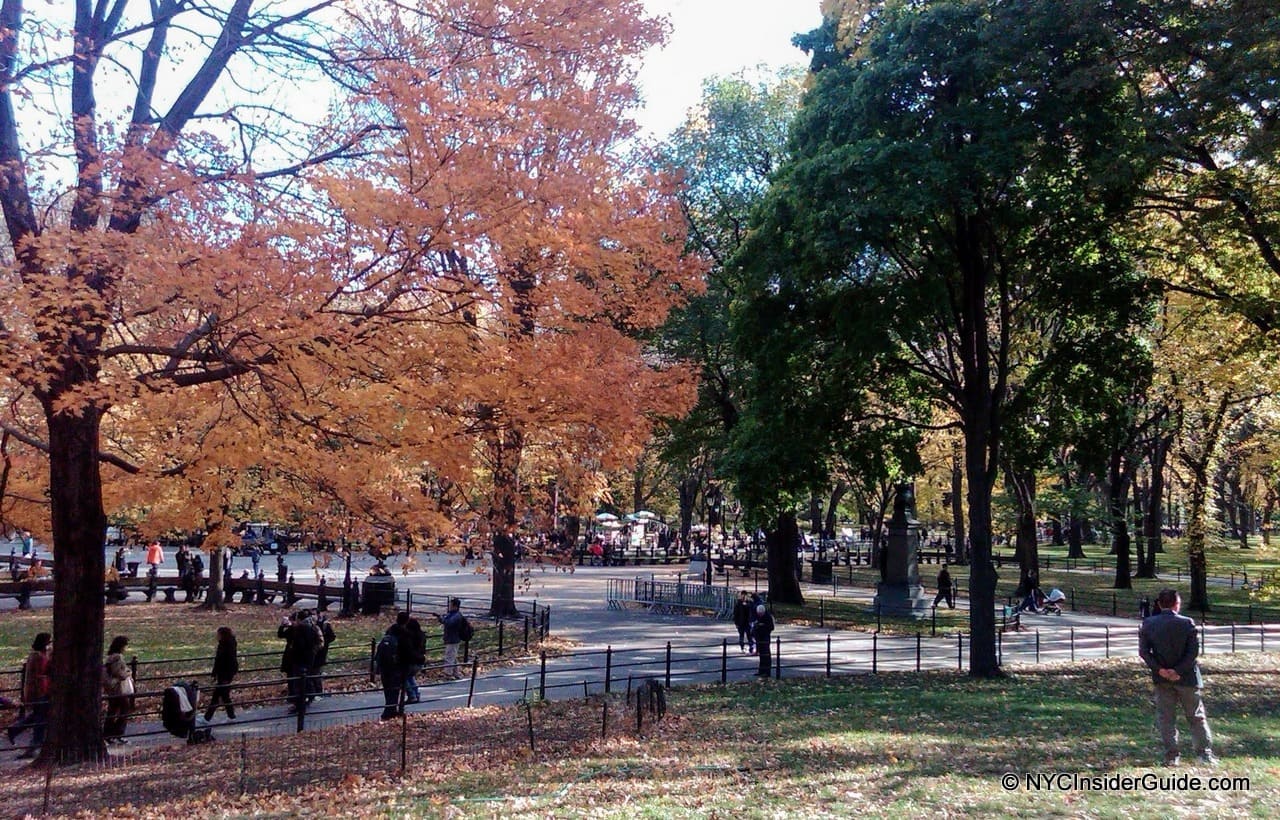 Back to Top of Fun Things to do in New York in Fall
Check Out the Skyline from a City Rooftop
The fall is still a great time to visit one of our amazing rooftops, especially on a nice night. NYC Hotel Rooftops offer some of the best skyline views in the whole City. In the fall, a rooftop that has both indoor and outdoor space (as most do) is definitely the way to go! NYC Hotel Rooftops offer everything: cocktails and food, views, pools, cabanas, sundecks and retractable roofs.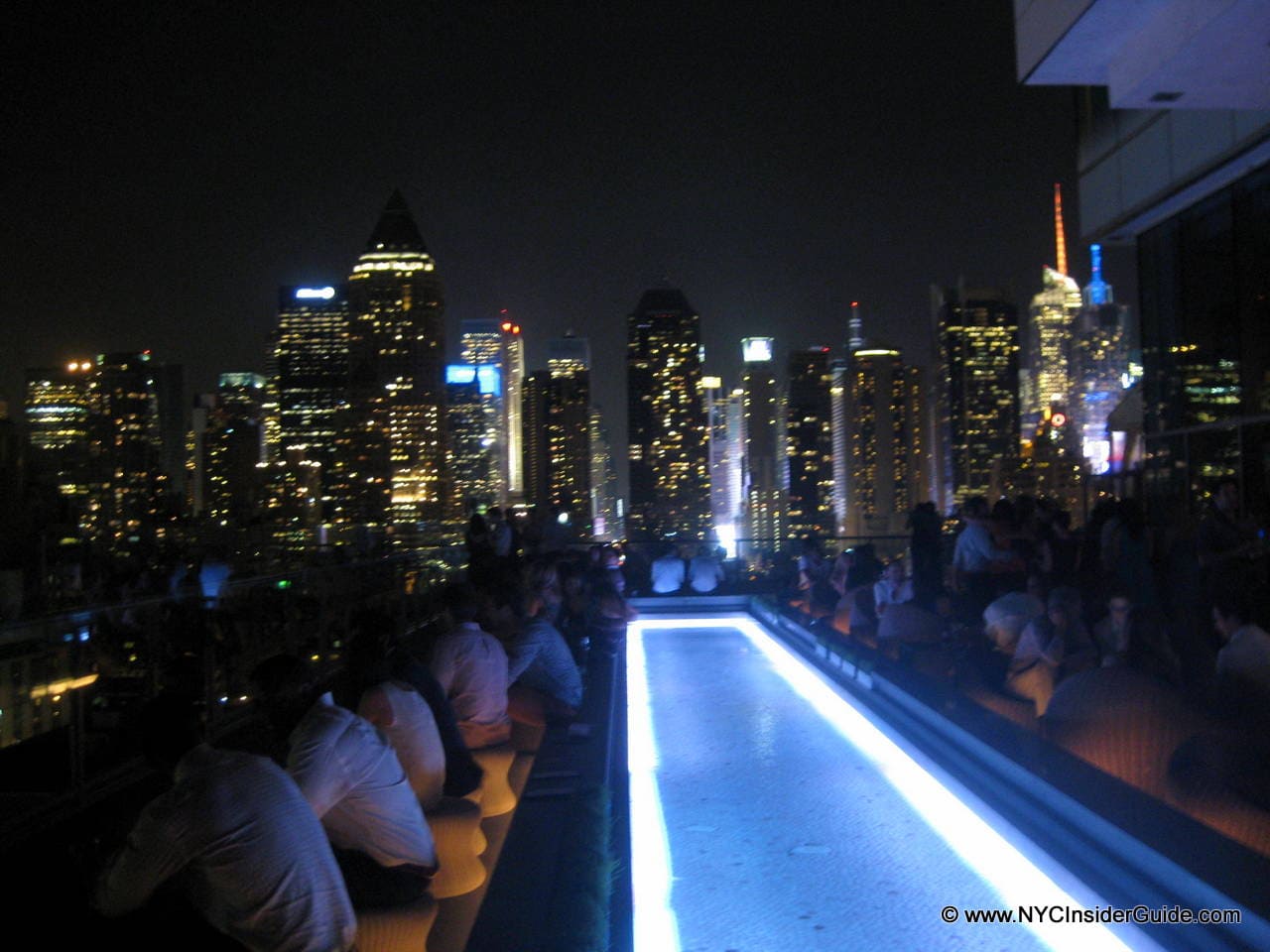 Back to Top of Fun Things to do in New York in Fall
Take a Fall Foliage Cruise or Trip
With dozens of discount tickets available, you can't miss with a trip in or out of the city to see the fall leaves in their glorious autumn colors. Take to the river and join Classic Harbor on one of their classic sailboats and head north up the Hudson River to take in the beautiful fall foliage.
More Fall Foliage Trips
Photo Credit: Margaret Sneddon, Harpist
Back to Top of Fun Things to do in New York in Fall
Take a NYC Biking Tour
If had to pick my FAVORITE way to explore NYC, it would be on bicycle! Just ask anyone who has visited me, I take them all around on bike. The views and hidden nooks of NYC you can see along our greenways are second to none.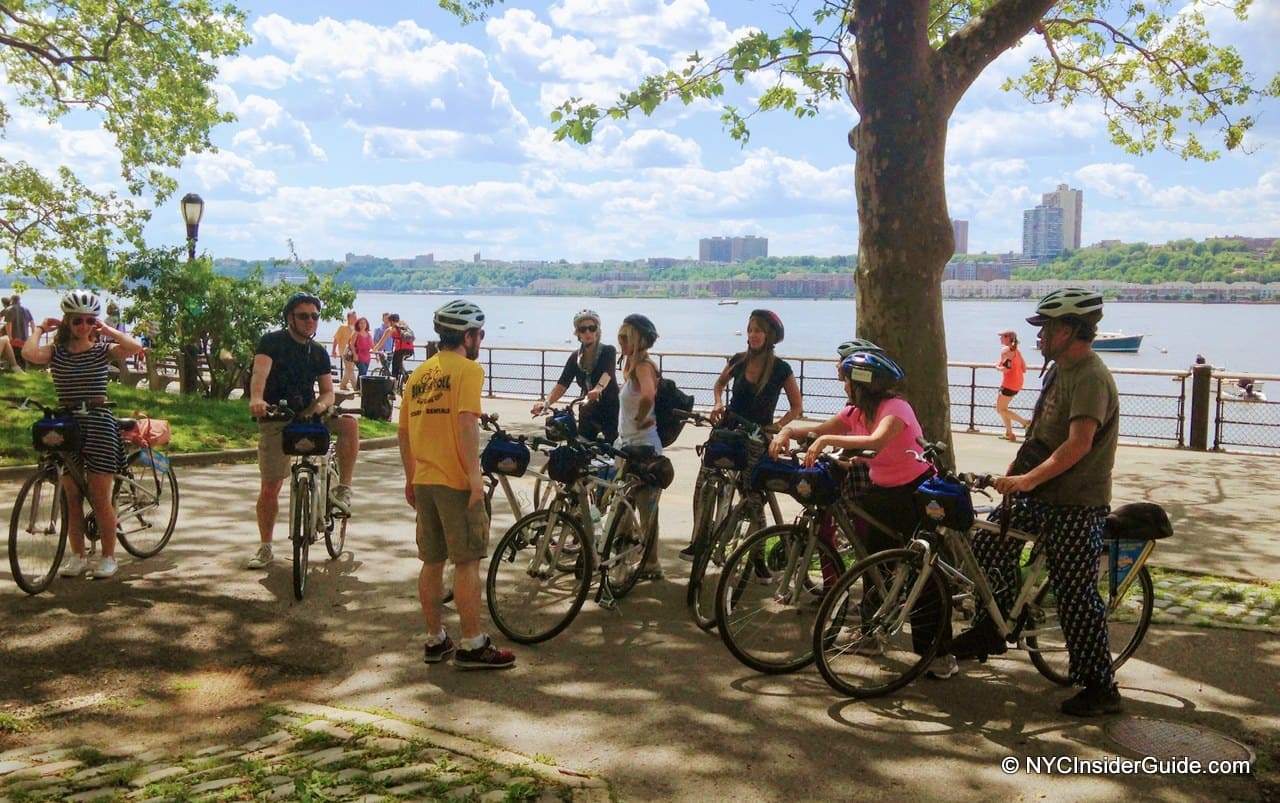 Cruise the spectacular views of the river and city skyline along the Hudson River Park Greenway before heading to the famous 843 acre Central Park. You will also visit famous sites such as Strawberry Fields International Peace Garden, Belvedere Castle, Shakespeare Garden.
NYC Insider Top Choices for Bike Tours:
Back to Top of Fun Things to do in New York in Fall
More New York City Bike Tours
Back to Top of Fun Things to do in New York in Fall
See the Fall Foliage in Central Park
Fall in New York is a perfect time to take advantage of one of our FREE walking tours of Central Park. Choose from over 10 different free tours all year round, such as Waterways and Vistas or Amble Through the Ramble.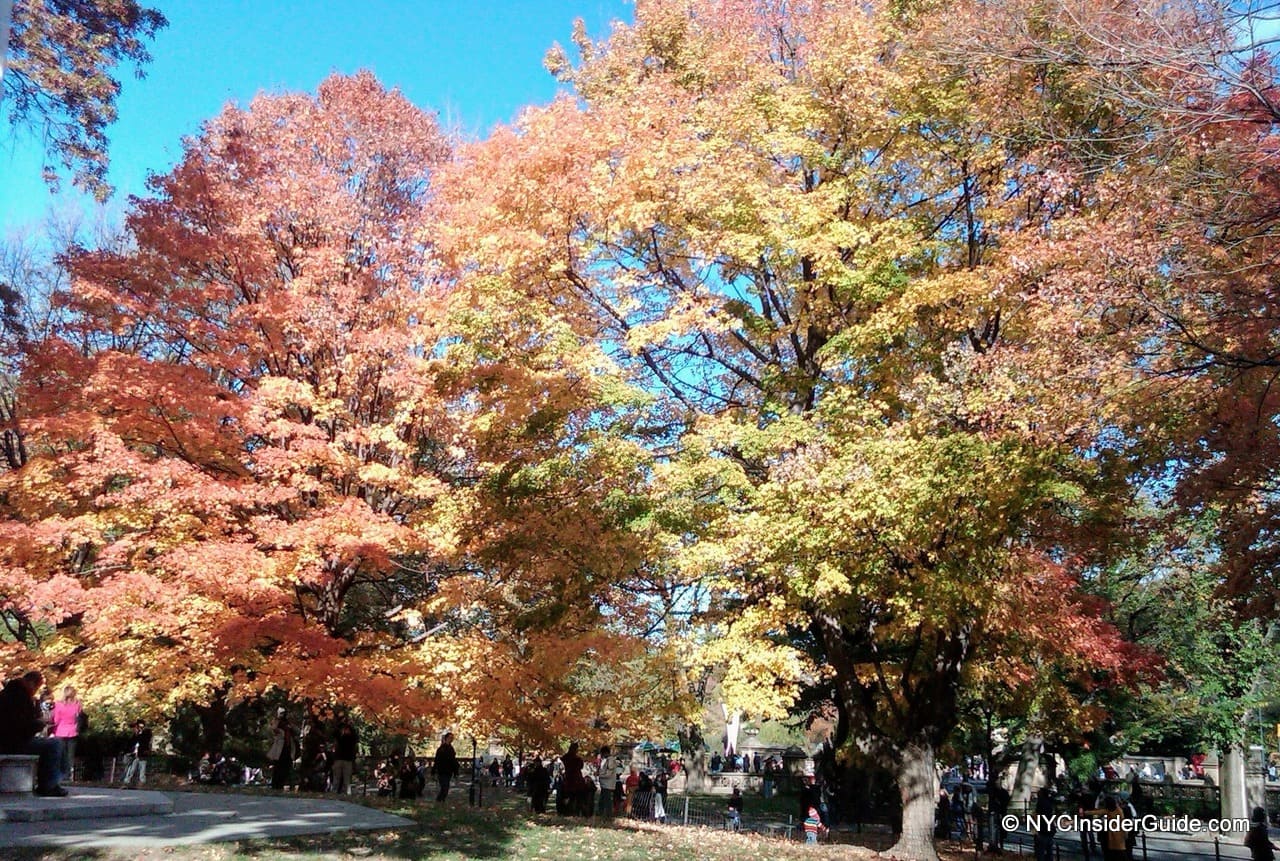 You can also print three self-guided tours that show you all of Central Park's nooks and crannies. Another great option is NYC by Foot, who daily offer dozens of FREE walking tours of New York City, including Central Park. Their guides work just for tips! How great is that?
Back to Top of Fun Things to do in New York in Fall
Visit the 9-11 Memorial and Museum
The 9-11 Memorial and Museum "attests to the triumph of human dignity over human depravity and affirms an unwavering commitment to the fundamental value of human life." Fall is one of the most popular times to visit this special memorial in New York, which features two enormous waterfalls and reflecting pools, each about an acre in size, set within the footprints of the original Twin Towers.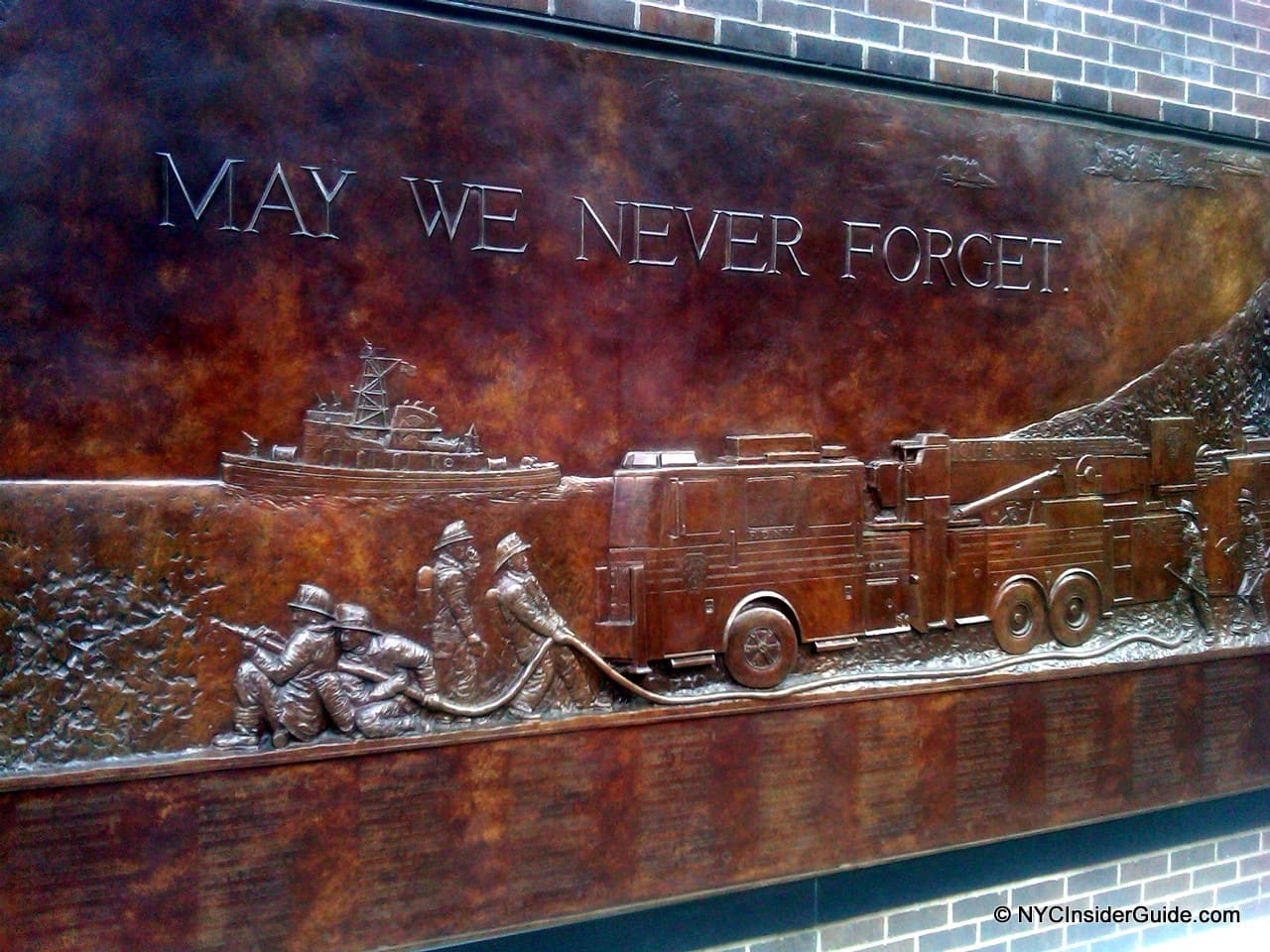 Read all about ways to honor the memories of the thousands of lives lost on 9-11-01, at the full Insider Guide to the 9-11 Memorial, 9-11 Memorial Museum and 9-11 Memorial Tours.
Back to Top of Things to do in New York in Fall
More 9-11 Memorial Tours
Back to Top of Things to do in New York in Fall
Fun Things to do in New York in Fall with Discount Passes
Why not save a little bit of your hard earned money while also enjoying New York's Best in Fall? For example, use the The New York Pass for their Lower Manhattan Itinerary, which includes Bike and Roll Rental, Shearwater Classic Schooner Manhattan By Sail, Statue of Liberty Ferry, 9/11 Tribute Center and Wall Street Walks. It's a full day of exploring one of the best areas of NYC, staying along the water, and getting a little exercise while you explore!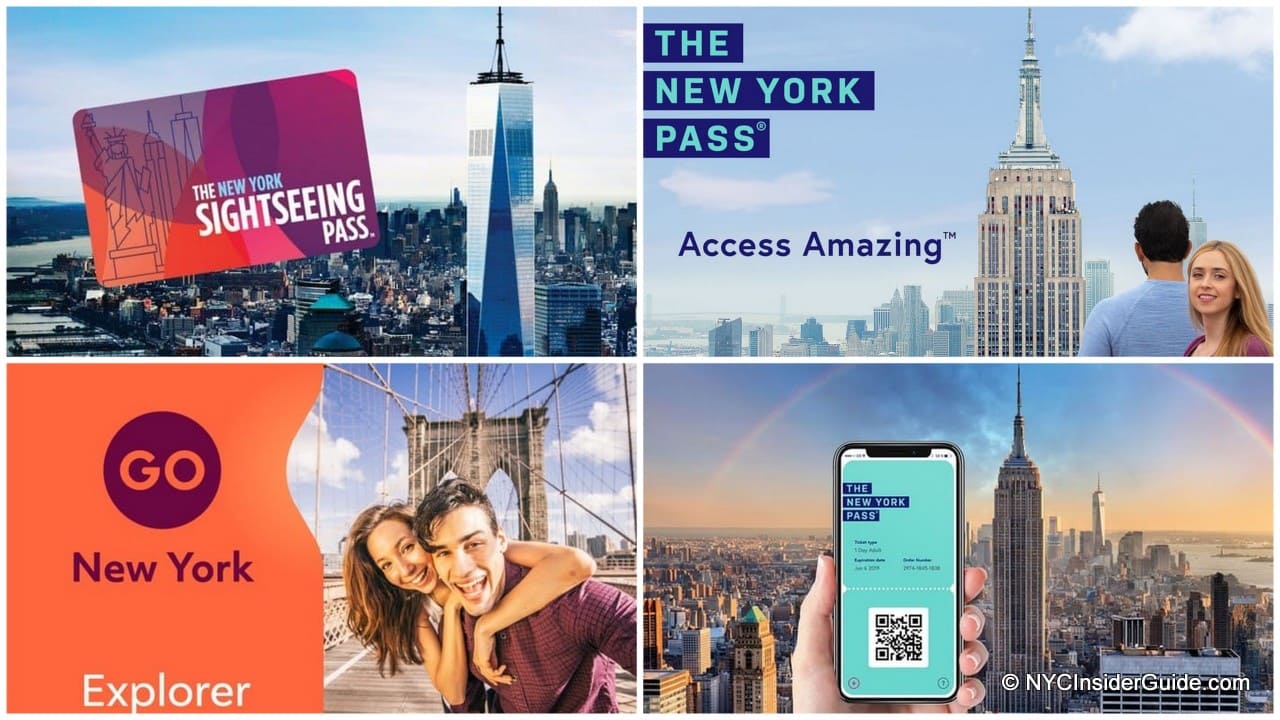 Rather use the New York Go Select Pass and save on only exactly what you want to do? Check out their Historic New York Package, which includes the Hop on Hop off Downtown Bus Tour, Empire State Building, Statue of Liberty Ferry Ticket and 9/11 Memorial plus Water Taxi.
Back to Top of Fun Things to do in New York in Fall
Where to Stay during Fall in New York City
Fall is the perfect time to check into one of our hotels with an awesome roofdeck, free bicycles and/or right next to Central Park. Few activities in NYC are better than riding your free bike a few blocks into Central Park to see the fall foliage and having a snack at Tavern on the Green or the Boathouse. Finish off your awesome day by immersing yourself in one of our spectacular skyline views on a hotel rooftop!
NYC Festivals, Fairs and Parades Fall
Fall is chock full of Festivals, Fairs and Parades in NYC, so many, that we've created a whole guide just for NYC Festivals, Fairs and Parades in New York City.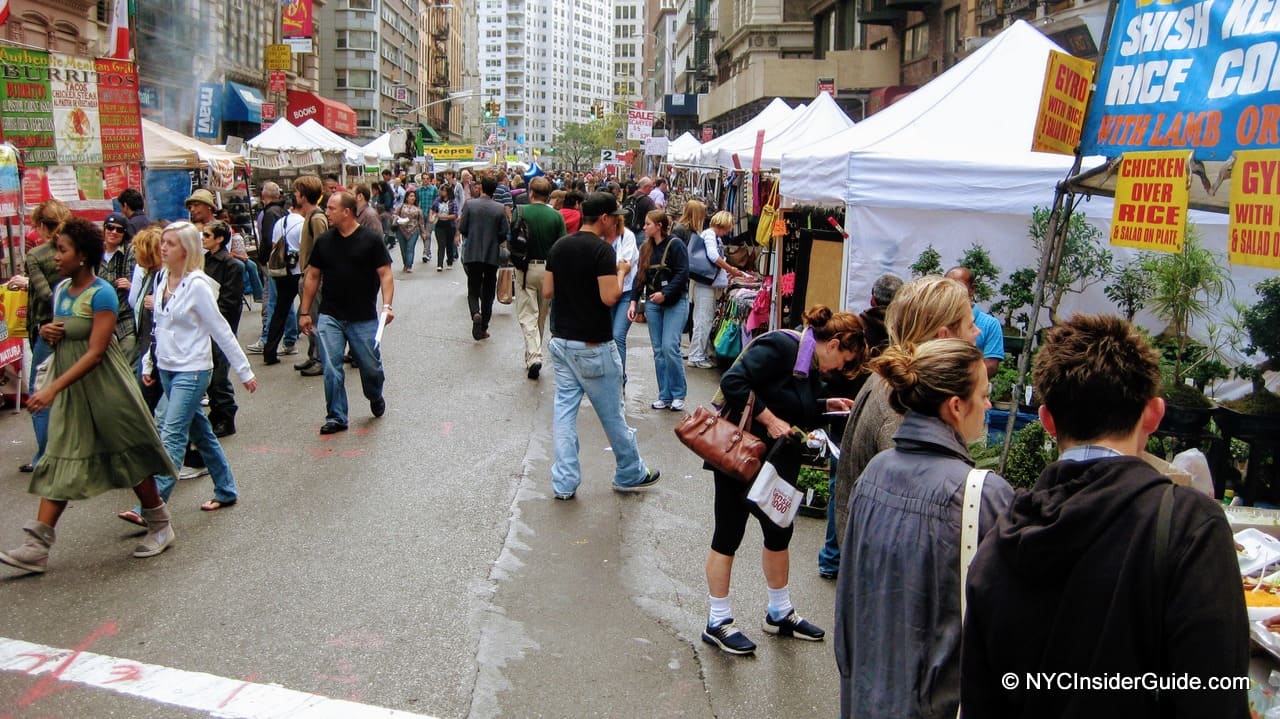 Some of the awesome events listed are: New Yorker Festival, New York City Wine and Food Festival, Annual Columbus Day Parade, New York Television Festival, Annual 'Open House', CMJ Music Marathon and Film Festival and the New York Comedy Festival.
Back to Top of Fun Things to do in New York in Fall
Horseback Riding in New York
Yes, true story! With several riding schools in Queens, Brooklyn, Bronx, Staten Island and Wards Island, you are just a subway ride away from galloping your way through parks and trails all over New York City.
More Info: City Slickers' Guide to Saddling Up in New York City or New York City Horseback Riding.
Back to Top of Fun Things to do in New York in Fall
Fall Activities in New York City
Culture, Costumes, Central Park, Fashion and Film
My first experience of fall activities in New York City was the movie, "Autumn in New York!" The image of Richard Gere and Winona Ryder as they walk through the golden-red foliage in Central Park was one so clearly etched in my mind that I almost expected to bump into them when I finally did visit the city in the fall. I had high expectations and a romanticized vision of New York (Thank you, Hollywood!) in my head and the city rose to the challenge spectacularly! Here are my of top picks for fall activities in New York City. – Submitted by guest author, Stephen R
See the Fall Foliage in Central Park
Once every year, the weather gods descend and paint the cityscape of New York in bright shades of red and gold. Fall is a magical time of year when everything changes. The leaves turn, the weather cools and after a slow summer,the events calendar fills up and things start heating up on the social circuit!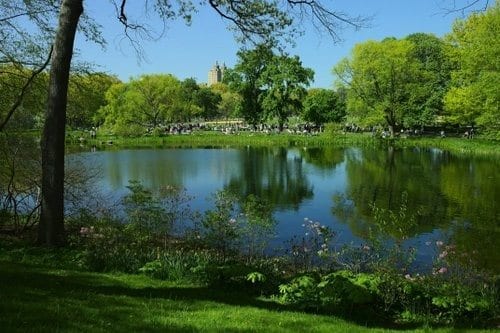 Fashion, music, cinema, theatre, art, pumpkin picking and long leisurely strolls through the park, fall activities in NYC are numerous as they are exciting and fun. You truly are spoiled for choice and it's enough to make any first timer or even seasoned traveler feel giddy and overwhelmed! And while any respectable New York travel guide can fill you in on the happenings around town, I'd be sorely disappointed if I did not have my say on things you absolutely must see and do! 😉
Enjoy the Perks of Central Park
The concrete jungle skyline of New York just does not do justice to the abundance of nature in the city! Enter Central Park from near East 72nd street and you will be transported into a world of sheer mesmerizing beauty! The autumn colors of the foliage at its peak had me humming inwardly with gleeful delight. There are several organized tours of the park, but I chose to explore (and even get a little lost) on my own.
A walk down any of the numerous winding paths, or even a bike ride as you take in the sights and sounds of the bucolic landscape, where trees form canopies overhead and birds chirp in the distance, is a day well spent indeed. Whether in solitude or with a significant other, the park with its towering trees, lush landscape, plentiful lakes, fountains and ponds, is romance itself! It is breathtaking beauty and nature's bounty, a real perk in the heart of one of the world's busiest cities.
Put on your Prada and Party it Up
It's that time of year when the world's hottest designers descend on the Big Apple! September in New York kicks off with the biggest fashion event of the year, the New York Fashion Week. Showcasing the Spring collections of some of the biggest names in fashion like Ralph Lauren, Anna Sui, Donna Karan and many more, the Lincoln Centre is buzzing with activity.
Couturiers, Celebrities and VIPs from the film, media and fashion industry storm the city for a week of shows and parties centered on the event. And while you and I may not be invited to view the models take to the ramp in beautiful creations, there's lots happening around town for us fashionistas. The city is enveloped in an air of chic and glam that is contagious!
Bring out the Popcorn
The New York Film Festival is a highly anticipated event among movie buffs and film fanatics. Screening a list of full-length features, documentaries and short films, the New York Film Festival has the crème de la crème of movies on offer. Since a movie is what inspired me to visit New York, the festival was a natural choice for me. With only 30 films on offer, tickets sell out fast and while there wasn't really any popcorn available at this elite event, I found plenty of food for thought!
Soak up some Culture – Broadway, Ballet and The Opera!
Broadway, Ballet and The Opera – The Holy Culture Trinity in NYC! For, theatre aficionados, fall is a time of premiers and new productions. A Broadway play or musical is an experience of a lifetime, and with a celebrity-studded line up, you may just get to watch your favorite Hollywood star perform in the flesh!
The New York City Ballet is one of the most famous dance companies in the world. With contemporary and classic performances, they cater to the tastes of the young and the purists. The grace, poise and flexibility of these exquisite dancers had me in awe and at the same time, making a mental note to rush to the gym upon my return home!
It is said that for the uninitiated, the opera can be both very powerful and moving or extremely jarring. Opera fans will not be disappointed with the season's line up at the Metropolitan Opera House. But for those like me, who don't necessarily have an ear for the arias, just a trip to see the grand auditorium is well worth the visit.
Conjure up a Costume
On October 31st, join in the fun as thousands flock to Sixth Avenue for the Village Halloween Parade! From over the top scary to outrageously funny, the parade has people in every costume imaginable! Get creative and leave your inhibitions behind, you can be anyone you want on this day!
I went as Morticia Addams, partly due to popular demand (my cousin insisted on it) and partly because a black dress was the easiest thing to acquire at the last minute. I had an unforgettable time and what's more, I've already started planning this year's costume!
New York has so much to see and do, I'd be at my desk writing about its delights till next fall! But this post would be incomplete if I didn't wrap up with some other great stuff to do that's worth mentioning – Take a ferry down the Hudson River, go pumpkin picking at Queens Farm, have a picnic on Governor's Island, go wine tasting in the numerous Long Island vineyards, or catch a concert or hockey game at Madison Square Garden! And if you find yourself braving the cold weather towards the end of November, you absolutely can't miss the world renowned Macy's Thanksgiving Day Parade!
Now while I sign off, I suggest you hurry up and get packing! The list of things to do in New York is inexhaustible and entirely dependent on personal interests, but this I can assure you, it's the right time and the best place to be, come this autumn!
About the Author: I am Stephen Rogger, NYC trip planning expert @ TripHobo. Love to attend festivals across the globe, keen on knowing and experiencing different cultures and traditions.
Back to Top of Fun Things to do in New York in Fall
More from NYC Insider Guide:
Take a New York Winery Tour
Enjoy the country life while and sip your way through Long Island's wine country!
This all day North Fork Winery Tour (9 hrs) picks you up on the Lower East Side, and by 10:30am, you'll be sipping wine at your first of 13 tastings at 3 different vineyards. Not to worry, your professional tour guides will provide you a gourmet picnic lunch to absorb the wine: antipasto, artisan sandwiches, fruit, water and a snack.
Back to Top of Fun Things to do in New York in Fall
More Things to do in New York City
Sightsee from the Sky
Top of the Rock, Empire State Building, One World Observatory or Edge? Which is best and, if we have to choose, which should we visit? There is no easy answer, but here are some facts to help guide your choice.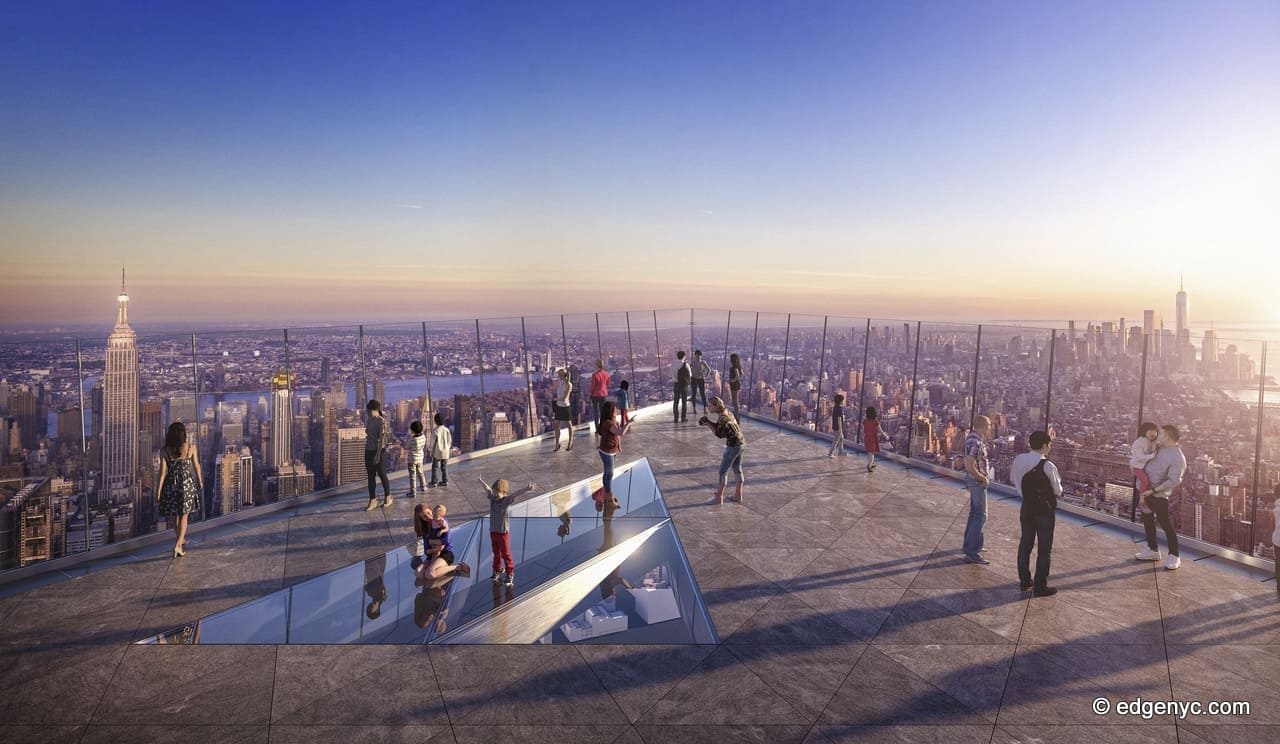 See All: Top New York City Tourist Attractions
Back to Top of Fun Things to do in New York City
Take in ALL the Tours, Landmarks and Attractions and SAVE
NY Sightseeing Pass, New York Pass, NY Explorer Pass, CityPASS Compared
See All: New York City Pass Comparison Chart
Back to Top of Fun Things to do in New York City
Skip the Line and Do NYC VIP Style
Do you know how many attractions and tours let you skip (most) of the lines and be treated like a VIP? Save HOURS on your NYC Vacation.
Things to do in New York with Kids
One of the best parts of NYC is that what is fun for kids is usually just as much fun for adults. If you are joining us in NYC for a family vacation, then please read all about our local kid's favorites, along with special tips just for visitors.
See All: Visiting New York with Kids.
Back to Top of Fun Things to do in New York City
FREE Things to do in New York City
There are tons of free things to do in New York all day, every day! Tours, attractions, museums, events, shows, sports, movie and more. Kids, adults, outdoors, indoors, active, lazy...you name it!
See All: Free Things to Do in NYC - weekly calendar of all free walking tours, free museum admissions, free things to do by season and more
Back to Top of Fun Things to do in New York City
New York City Shopping Guides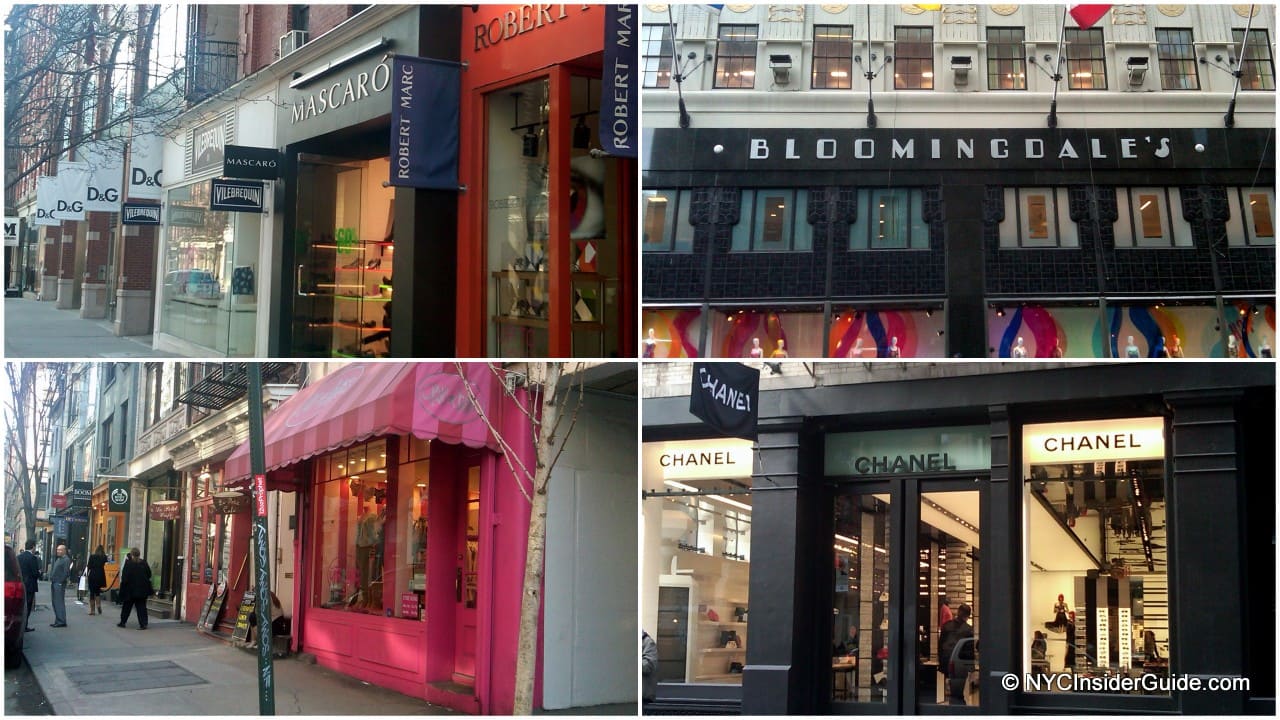 New York City Nightlife
How do you make the most of your time in the city that never sleeps?? Some of the best 'only in NYC' nightlife experiences include skyline views, dinner cruises, Museums and attractions open late til 2am, rooftops, night tours, comedy clubs and more. Some of our top NYC Nightlife picks:
See all our Top Picks: New York City Nightlife
Back to Top of Fun Things to do in New York City
Save HUGE $$$$ in NYC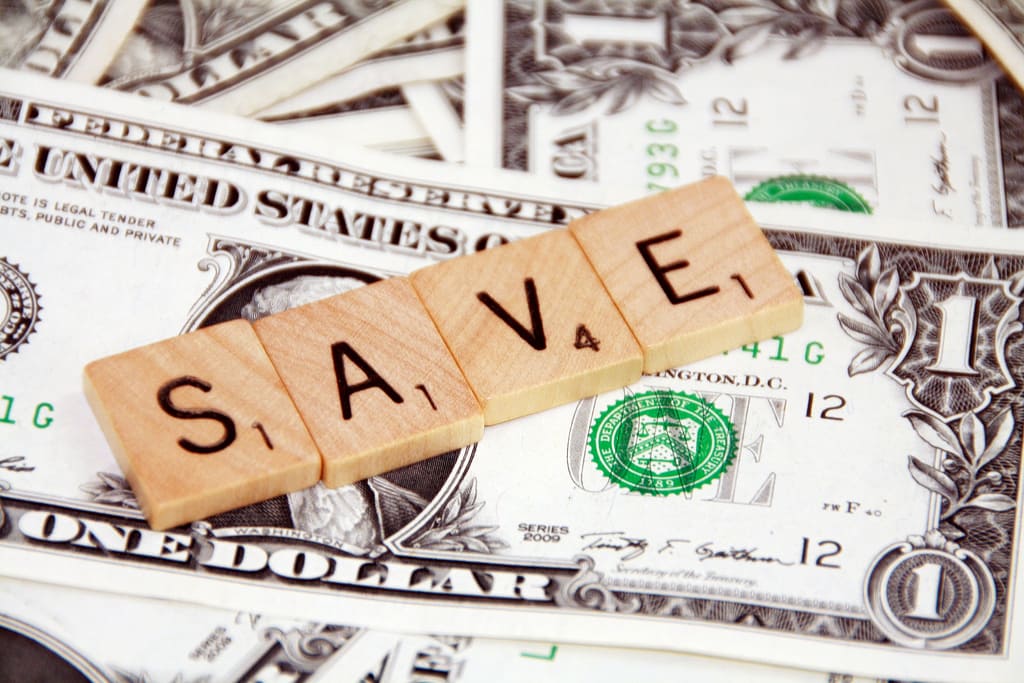 Romantic Things to Do in NYC
There are tons of things to do on your romantic New York City vacation. Attractions open late with skyline views, Central Park Tours, VIP Experiences, a helicopter ride. Some of the most popular romantic ways to see NYC include:
See more romantic things to do at: Romantic New York City Vacation and Valentine's Day in NYC
Explore and Indulge Like a Real NYC Foodie
There is no shortage of pizza, bagels, street vendors, cupcakes, craft beer and cocktails, rooftops and mini food parks to explore and so many more food choices in the five boroughs, along with wonderful guides who can't wait to show you them all!!!!
Back to Top of Fun Things to do in New York City
Spot Celebrities in NYC
Back to Top of Fun Things to do in New York City
Get Out of NYC for a Day
NYC is within 3 hours of so many other cities and areas you can visit for just one day: Washington DC, Boston, Philadelphia, Niagara Falls, the Hamptons, Woodbury Common Shopping Outlets and more quite easily. Top choices for 1-day Out of Town:
See All: Day Trips Out of New York City
Back to Top of Fun Things to do in New York City
Things to do in New York in Fall