Open, Closed, Explore NYC FREE, Help NYC
NYC set to enter Phase 3 on July 6, 2020. Personal care (spa, nails), tennis, volleyball, basketball, places of worship (@ 25 % capacity). Initially, indoor restaurants @ 50% capacity, but now that is postponed. There is currently no open date for theaters, gyms, and shopping malls.
Top NYC Things to Do
Fantine, Valjean in an Uplifting Epic
See Current List of NYC Broadway Shows
Closing Sept 4, 2016
. Victor Hugo's
Les Miserables
brings romance, revolution, comedy, and tragedy, while mesmermizing audiences.  Be there in person to experience this magnificent musical and drama. Set in France from 1815 to 1832 and based on Victor Hugo's epic, 
Les Miserables
 tells the heroic tale of the saintly Jean Valjean and his pursuit by the intractable policeman Javert.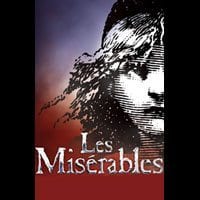 Les Miserables Broadway Musical Synopsis:
The story journeys from Valjean's dank prison to the barricades of a student uprising and the sewers of Paris as Javert relentlessly tracks down Valjean whose only crime is doing good. There's also the heartbreaking Fantine, the tragic Eponine, the valiant Marius, the sweet Cosette, and the comically vulgar Thernadiers, each swept up in this unforgotten spectacle. Les Miserables is an uplifting epic about the battle of the human spirit's will to survival.  Enjoy classic songs such as, I Dreamed a Dream," "Castle on a Cloud," "Bring Him Home," "One My Own," "Do You Hear the People Sing," and "Stars."
Buy Great Broadway Tickets Today!
Top Picks for Broadway Tickets
Note: All of our ticket partners are legitimate, recommended ticket sellers and guaranteed to sell you official NYC Broadway tickets.
Back to Top of NYC Broadway Shows
Les Miserable Broadway Musical
Get Tickets: Les Miserable Broadway Musical
Imperial Theatre Seating Chart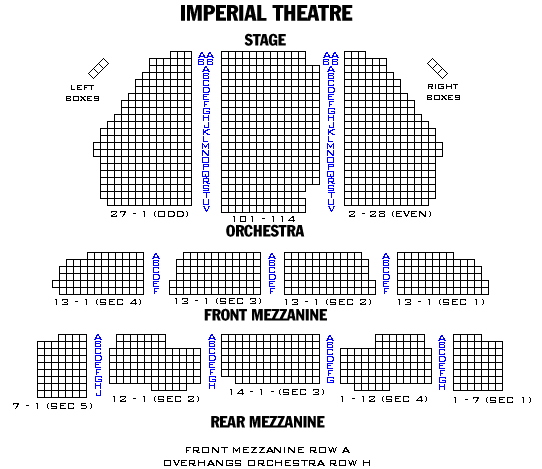 Get Tickets: Les Miserable Broadway Musical
Details:
Imperial Theatre, 249 West 45th Street
2 hrs, 50 minutes
May be inappropriate for ages 9 and under.
Opened: March 23, 2014, Closed Sept 4, 2016
Get Tickets: Les Miserable Broadway Musical