2017 Tony Award Best Musical
Evan Hansen (Ben Platt), a high school senior, has severe anxiety and a lot of trouble fitting in at school. His single mother is always working, his only acquaintance at school is a family friend and the girl he likes doesn't know he exists. Every day is a constant struggle, until the unexpected death of a classmate gives him a voice he never knew he had, though it is all based on a lie. Even when you're broken on the ground, you will be found.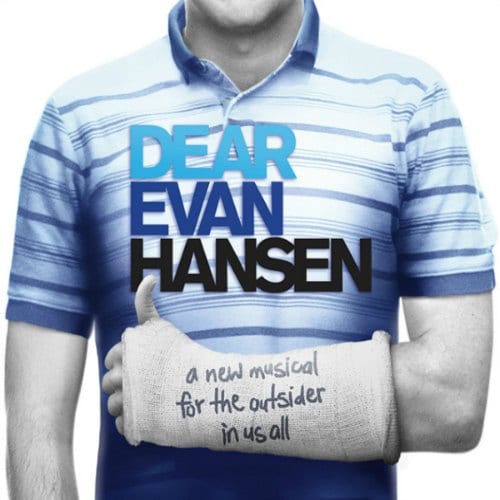 Dear Evan Hansen Tickets
Ticketing Tips (from dearevanhansen.com ) – Tickets currently on sale through June 10, 2018. Limited Ticket Availability September – December 2017. Wednesday and Sunday performances have the most seats available. Availability – across all price points – begins January 2018. Tickets start at $119.
Note: All of our ticket partners are legitimate, official, recommended ticket sellers and guaranteed to sell you official Broadway tickets.
Broadway Musical Synopsis: Dear Evan Hansen, while a very powerful musical, is also quite intimate, with only eight members in the cast. Evan has broken his arm over the summer, and his hard-working mother, as a way to try and connect with him, suggests he asks his classmates at school to sign it.
Connor, the brother of Evan's crush, Zoe, and also somewhat of a misfit, signs his cast and (sort of) accidentally takes a melacholy letter Evan had written to himself. The letter is found with Connor, after committing suicide. The story of Dear Evan Hansen unfolds as everyone believes Connor wrote the suicide note to his good friend, Evan, and Evan proceeds to weave an intricate series of lies, just to be noticed and fit in.
Buy Great Broadway Tickets Today!
Dear Evan Hansen -"Waving Through A Window" – Tony Awards 2017
Get Tickets: Dear Evan Hansen Broadway Musical
Music Box Theatre Seating Chart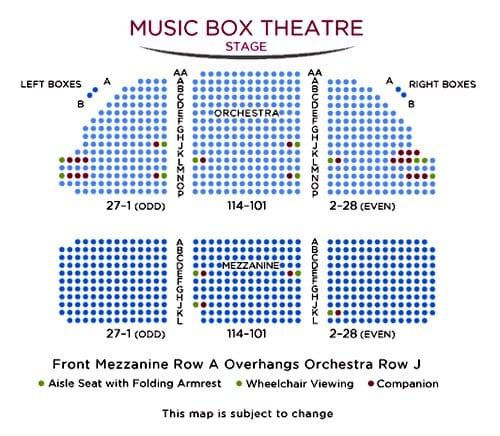 Get Tickets: Dear Evan Hansen Broadway Musical
Upcoming Dear Evan Hansen Broadway Musical Shows
Ticket Liquidator Coupon - $10 off $350+ code 17FALLTL
Get Tickets: Dear Evan Hansen Broadway Musical
Most Popular Broadway Shows
See All: List of Broadway Shows
Details:
Music Box Theatre, 239 West 45th Street, NY, NY 10036
Run Time: 2 hrs, 30 min, 1 intermission
Opened Dec 04, 2016
Recommended for Ages 12+. Children under the age of 4 are not permitted in the theatre.
Get Tickets: Dear Evan Hansen Broadway Musical