Open, Closed, Explore NYC FREE, Help NYC
NYC set to enter Phase 3 on July 6, 2020. Personal care (spa, nails), tennis, volleyball, basketball, places of worship (@ 25 % capacity). Initially, indoor restaurants @ 50% capacity, but now that is postponed. There is currently no open date for theaters, gyms, and shopping malls.
Top NYC Things to Do
by Jan (MS, USA)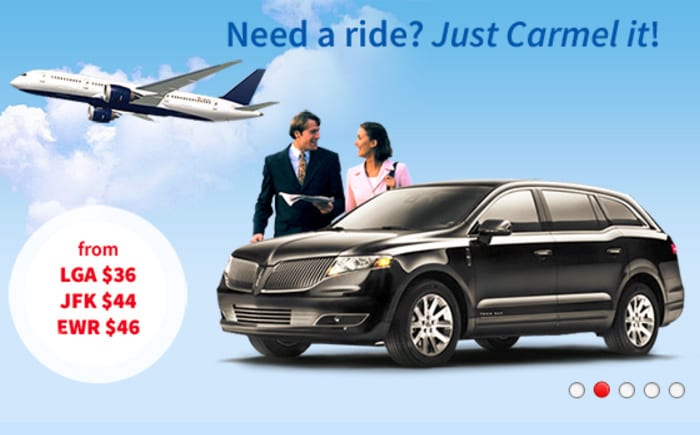 Carmel Saver Limos NYC
What choices do I have to get 7 adults and 14 pieces of luggage from LaGuardia Airport to the Crowne Plaza Times Square?
Thank you so much!
NYC Insider Guide Answer:
Hi Jan! Thanks for your question. My recommendation is two taxis from LGA to the Crowne Plaza Times Square Manhattan.
The taxis will be about $40 each for door to door service and less than the cost of a shuttle for 7 people (@ $28 each).
If you are in the mood to treat yourself to the NYC VIP Experience, I highly recommend checking the cost of a NYC Town Car Service, as it will allow you all to travel together and likely be within 10% of the taxi cost.
Another great option is to check Groupon Airport Deals, which has an amazing selection of huge discounts at all three major NYC airports. Parking deals, shuttles, limos, hotel packages and more.
Please check our LaGuardia LGA Airport Guide for all the details on getting from LGA to Manhattan.
Please let me know if I can answer any additional questions, have a wonderful trip and we'd love if you would let us all know what you think of the Crowne Plaza.
NYC Airport Guides - LGA, JFK, EWR
Our detailed NYC Airport Guides go in-depth on everything you need to know about each airport. Free shuttles, nearby hotels, Stay & Fly Free Parking, Taxis, Limos, Shuttles, Parking, Cheap Flights and more.
More From NYC Insider Guide