Safe and Fun NYC Things to Do
Open in NYC: 9-11 Memorial, The Highline, Top of the Rock, Empire State Building, Edge, The Bronx Zoo, Liberty Island, in-person Sample Sales. MoMA, The Met, Natural History, Madame Tussauds and much more.
Open, Closed, Explore NYC FREE, Help NYC
The Coronavirus has impacted the globe in a way we haven't seen for years. Here we provide all the updates we know, how you can explore NYC safely from home, what's open and closed, how you can help and be helped and much more.
50 Safe Things to do in NYC Today (2021)
Bryant Park 2021 - Safe Fun Outdoors
Bryant Park is currently one of THE best and safest places to explore in NYC, whether with your family, your one-and-only or solo! Reservations are required for all activities except exploring The Shops and all activities seem to go through March 28, 2021.
Eat in an Igloo - cozy up in your private, heated igloo and order some light bites and hot chocolate or wine. Reservations required.
The Shops - browse your way safely through the open air, outdoor holiday market
Curling Café - new in 2020, iceless curling, which is much harder than it looks, is pushing or throwing a heavy stone along an "ice" alley. Your reservation includes a dedicated curling lane and tent with food and drinks for 90 minutes.
Ice Skating - a winter favorite every year in NYC. Skating is always free, but skate rentals charge a fee.
Set Sail Safely in 2021 with Classic Harbor Cruises
NEW! Special 2021 Restaurant Week To Go
January 25-February 28, 2021
Order in lunch or dinner for $20.21
Re-imagined for our new "normal" in 2021, Restaurant Week is now TO GO! Over 571 restaurants and eateries have signed up, including many of the hottest places that normally don't participate. NYC Restaurant Week To Go calls upon all New Yorkers to support the dining community during a critical time. Some restaurants include Babbo, Casa Mono, Eataly, Sylvia's, Minetta Tavern, Pastis and tons more!
Check out Restaurant Week To Go 2021 for more details.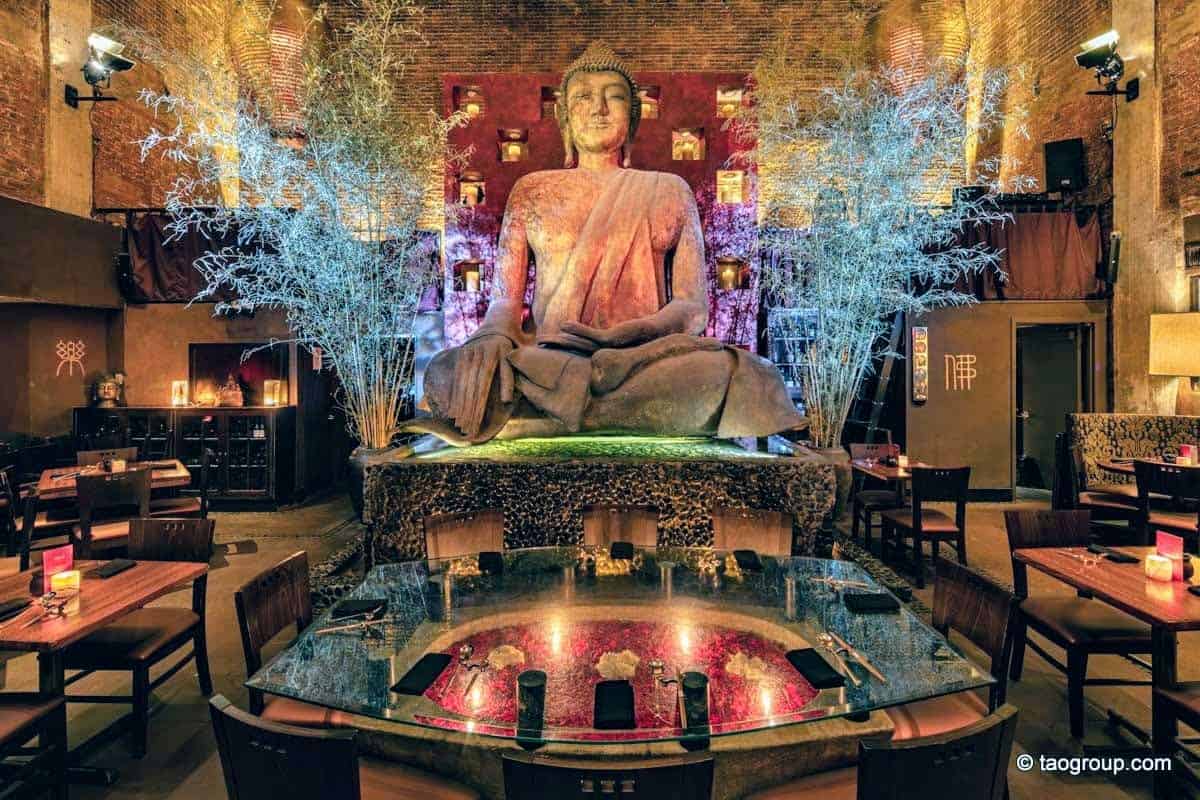 Cool Outdoor Dining Igloos, Pods, Cabins & Space Bubbles
Eat in a Cabin @ The Greens - downtown by the South Street Seaport, at The Rooftop at Pier 17, reserve your indoor/outdoor glass cabin in their new socially distant outdoor dining concept, The Greens, and order up some winter dishes and cocktails in your private, plexiglass cabin, allowing for unobstructed skyline views (photo).
Cafe du Soleil - on the UWS, Cafe du Soleil has installed "Outside Bubble Tables," where you can enjoy French cuisine
Lafayette - indulge in a "heated snow chalet" in NoHo on Lafayette & Great Jones at their "Le Village de Lafayette" and enjoy dishes like fondue or black truffle ham & brie croissants.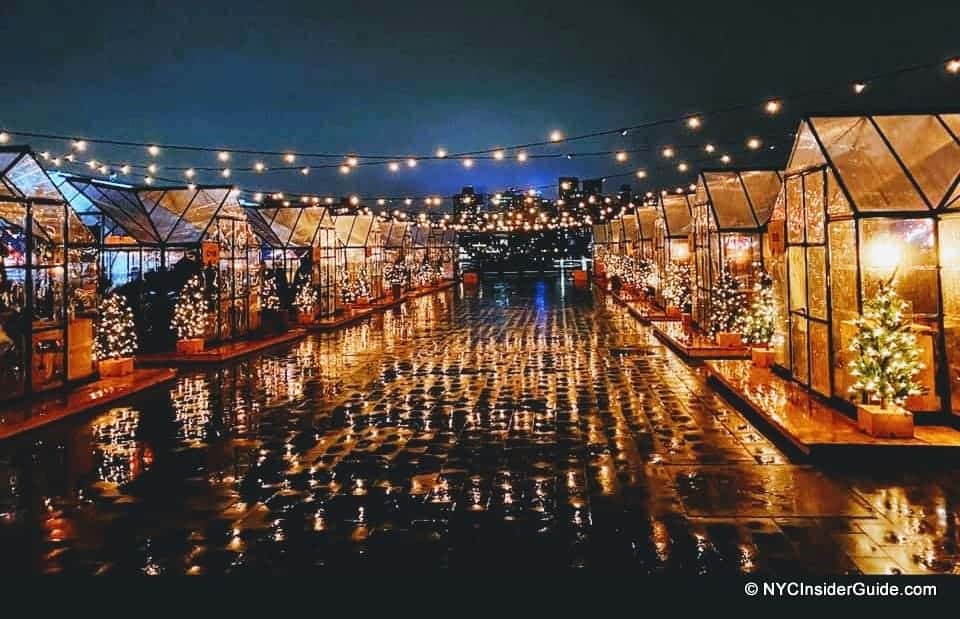 Museums
Most every museum is open with reduced capacity, safety protocols and most have reservations required. Check out the new Museum of Ice Cream (SoHo), Guggenheim, MoMA, Whitney and so many more museums from which to choose.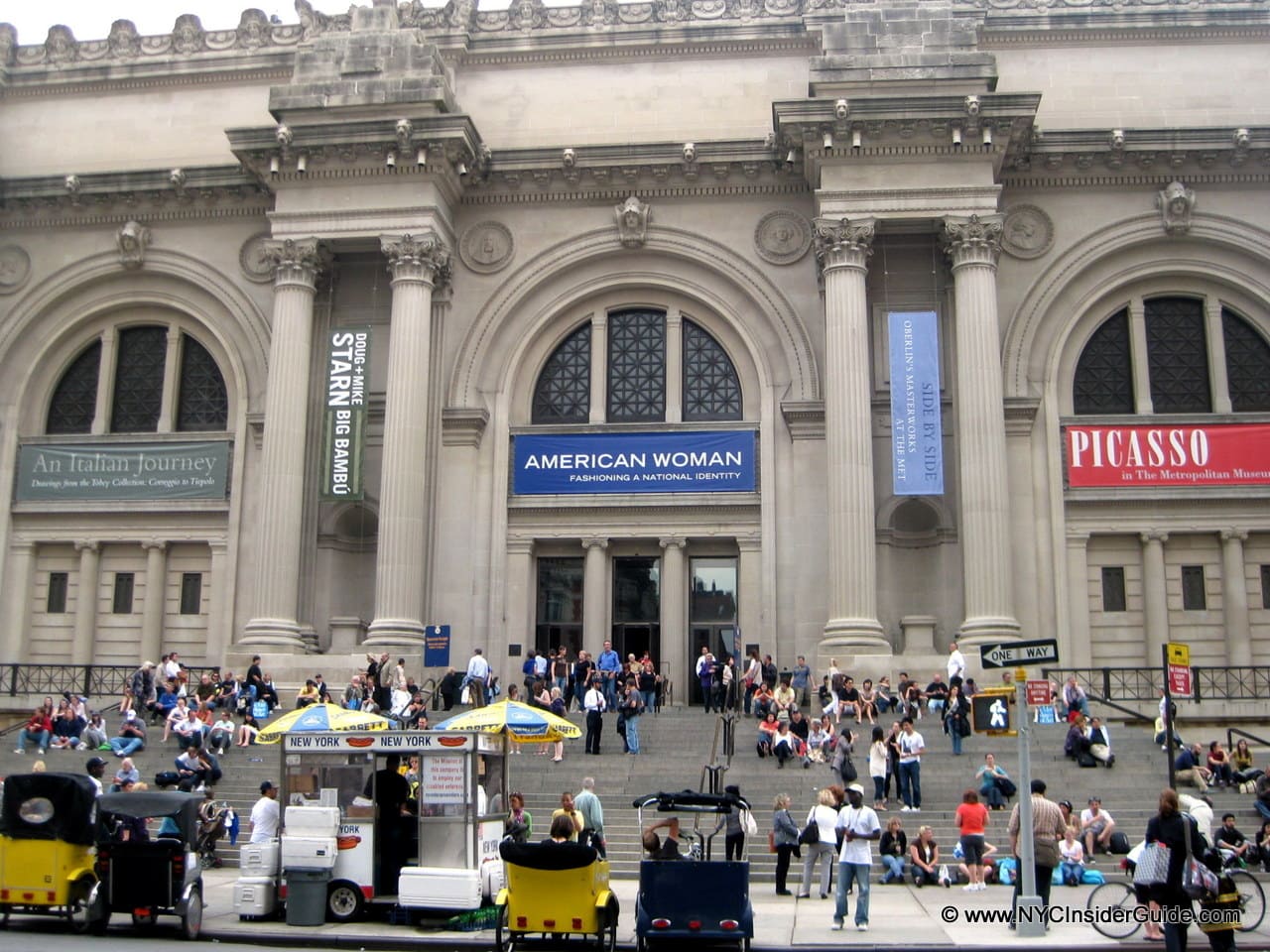 Attractions & Sightseeing
Most every NYC attraction is open with reduced capacity, safety protocols and reservations required. Whether you want to sightsee from the sky or selfie with celebs @ Madame Tussauds, you can be safe and explore.
Go HIGH or Go Home
Top of the Rock, Empire State Building, One World Observatory or Edge? Which is best and, if we have to choose, which should we visit? There is no easy answer, but here are some facts to help guide your choice.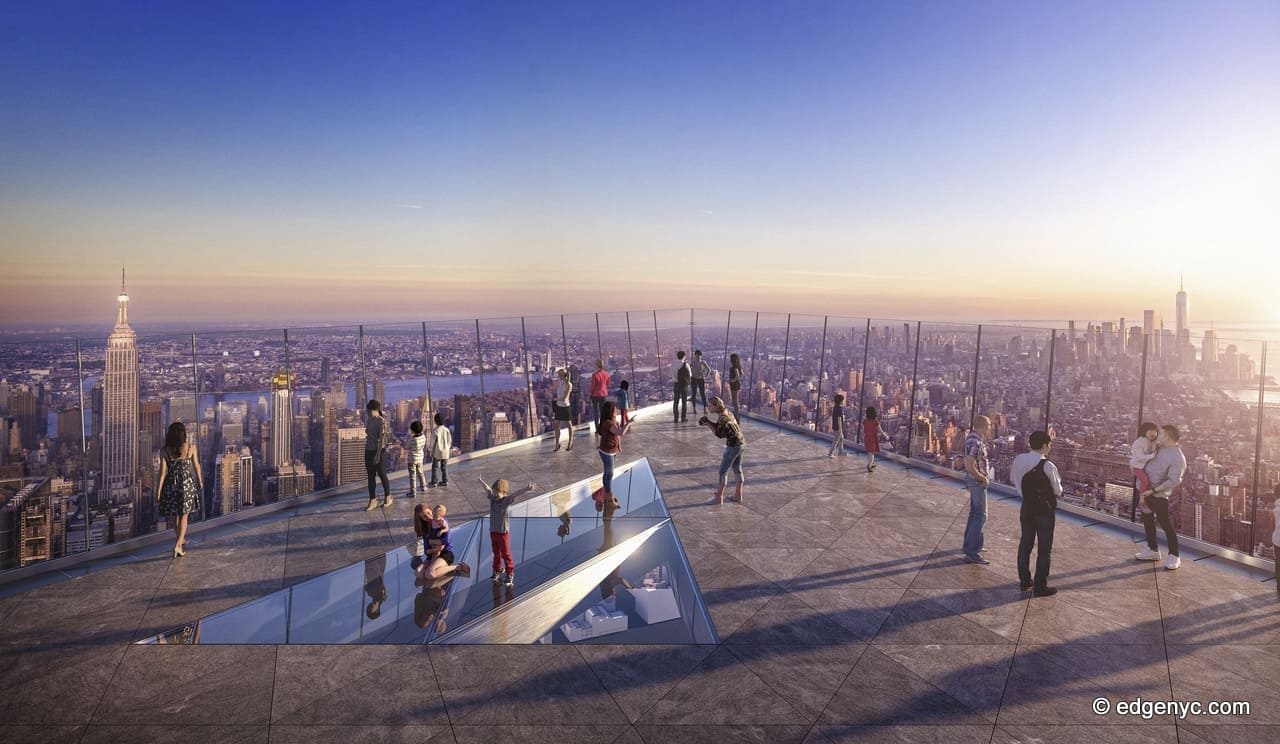 More Safe Things to do in NYC in 2021
Walk the Highline - All visitors must enter at the southern end of the High Line, at Gansevoort Street and Washington Street, and move northwards.
The New York Botanical Garden - stroll through beautiful exhibits
The Bronx Zoo outdoors, fresh air & animals
Top Virtual NYC Things to Do
Back to Top of Coronavirus in New York City
Travel Guidelines
YAY!!!!!! FINALLY! NYS has changed it's traveler quarantine policy. The new policy (10/31/2020) is as follows:

Travelers Must Get Tested Within Three Days Prior to Landing in New York, Quarantine for at Least Three Days Upon Arrival, and Get a Test on Day Four of Arrival
If Travelers Receive a Negative Test On Day Four of Quarantine They May Exit Quarantine When They Receive Negative Result
Read More: Out-of-State Travelers to "Test Out" of Mandatory 14-Day Quarantine
NYC Opening
All NYC attractions and tours that have reopened have strict safety protocols in place. Please read each businesses guidelines to book your tickets, make reservations and learn more about safety precautions.
Rockefeller Center Christmas Tree Lighting – December 3, 2020 – early January 2021. No tickets required, but you will have wait "virtually" around Rock Center by scanning a QR code found around Rock Center. Then you'll be told your wait time and when to get in line.
Indoor Dining – returned October 1st, with 25% capacity limits
MoMA (Aug 27), The Met (Aug 29), Natural History (Sept 9)
Classic Harbor Line Boat Cruises will be setting sail in NY Harbor on June 20th! For now you can book a 90-minute Statue & Skyline Sightseeing Cruise and an evening Sunset Sail, along with 2-hour daytime sails and sunset sailing excursions in New York Harbor.

CHL plans to bring back its signature AIANY Architecture tours by mid-July. A second location at North Cove Marina in Battery Park City will also reopen in July with 90-minute cruises offered Thursday through Sunday on Yacht Kingston. Capacity of vessels is limited to 50% and each booking will be assigned an onboard 'zone' or 'table.' Masks are required.
9-11 Memorial will open to the public on July 5, 2020
(9-11 Memorial Museum is still closed)
The Highline will reopen on Thursday, July 16, with visit number limitations. Please reserve a free timed-entry pass at thehighline.org/welcome. All visitors must enter at the southern end of the High Line, at Gansevoort Street and Washington Street, and move northwards.
The New York Botanical Garden opens July 28
Top of the Rock reopens on August 6th, 1-9pm daily
The Bronx Zoo is open
The Empire State Building is open
The Metropolitan Museum of Art will reopen on August 29th
Liberty Island is open (the outdoor part), however, inside the Statue of Liberty is still closed.
Edge – looks like re-opening is set for Sept 1
One World Observatory – looks like re-opening is set for Sept 3
On July 13, eight branches of the New York Public Library will reopen for grab-and-go pickups and book returns.
Yankees & Mets will resume spring training on July 1. Opening day games are scheduled for July 23 and 24, with no fans.
Personal care (spa, nails), tennis, volleyball, basketball, places of worship (@ 25 % capacity). There is currently no open date for movies, theaters and shopping malls.
Some gyms are open
NYC Open and Closed
NYC Schools are partially open. Please check with your school.
The NYS fine for violations of the state's social distancing protocol can be $1,000
Scheduled (for now) Events
Closed Museums/Attractions/Events
As of mid-April, many of our best NYC Summer Events are canceled including: Pride, Shakespeare in the Park, Midsummer Night Swing, Mermaid Parade, Central Park Taste of Summer, Puerto Rican Day Parade. Those that had not already announced dates for 2020 are likely not going to happen either.
Ballet, Opera, The Nutcracker, Philharmonic, Carnegie Hall, Met Opera cancelled in 2020
NYC Marathon cancelled in 2020
The Radio City Christmas Spectacular with Rockettes is cancelled in 2020. Originally scheduled for Nov 6, 2020 – January 3, 2021
The New York Auto Show cancelled in 2020.
Broadway is dark until at least June 2021. (previously at least Jan 2021, September 6, June 7)
All NBA games (Knicks and Nets) and NHL (Rangers and Islanders) are suspended
Click here to see ALL Ticketmaster event and ticket changes, cancellations and updates.
Billy Joel – all shows rescheduled to 2021 & 2022
Jerry Seinfeld March show postponed – "hold onto your tickets – a rescheduled date will be announced shortly
Watch Broadway Shows Online
Relive the Great White Way at home! Rent, In the Heights, If/Then, Andrew Lloyd Weber, Bruce Springsteen and more.
See All: Watch Broadway Shows Online
RENT: Broadway Production (Full Live Performance, 2008)
One of my all time favorites, and of course, originally starring two of my high school friends and native New Yorkers, Idina Menzel and Adam Pascal. In New York City's gritty East Village, a group of bohemians struggle to live and pay their rent. "Measuring their lives in love," these starving artists strive for success and acceptance while enduring the obstacles of poverty, illness and the AIDS epidemic.
If/Then (Broadway Preview 2014)
Once again, starring the fabulous Idina Menzel (some of may know her as Elsa), LaChanze and Anthony Rapp. If/Then follows the story of Elizabeth, age 35, as she moves back home to NYC from Los Angeles after her recent divorce. While meeting friends in Madison Square Park, the story splits in to two different lines based on a moment in time, where Elizabeth either ignores or takes a phone call.
It's not the highest quality recording, but the show was fantastic (and yes, I'm biased)!
Read More: If/Then Broadway Musical
Explore NYC from Home
Take a Virtual Walk in Central Park
Central Park is bringing sweeping views and stunning vistas, sublime natural wonders and thriving wildlife to your home, every week on a 15-minute virtual walk. Explore Shakespeare Garden, The Ramble, The Reservoir, The Mall and much more. Check out the Conservatory Garden below, one of our Central Park favorites!
92nd Street Y Virtual Programming
The 92nd Street Y is a classic NYC institution and we often say it's one of the best places in NYC to spot celebrities. They are offering a ton of virutal programming, interviews, streamed concerts and more right now.
Check Out a TimesTalk
One of the BEST ways to experience celebrities and A-Listers like only a New Yorker can. Times Talks are a diverse series of interviews, in a fairly intimate setting, with world-famous authors, actors, politicians and celebrities (I mean SUPER A-LIST), each facilitated by a New York Times reporter (Master of Ceremonies).
Nightly Met Opera Streams
Each day, a different encore presentation from the Met Opera's Live in HD series is being made available for free streaming on the Met Website, with each performance available for a period of 23 hours, from 7:30 p.m. EDT until 6:30 p.m. the following day. The schedule will include outstanding complete performances from the past 14 years of cinema transmissions, starring all of opera's greatest singers.
The Rockettes Teach You How to Dance on Instagram
Karma Kids Yoga LIVE on YouTube, Insta and Facebook
Karma Kids Yoga is founded and managed by my awesome friend, Shari Vilchez-Blatt, with loads of help from her precious daughter, Layla Moon. No one in NYC does Kids yoga better than Karma Kids! Classes include Super Hero Yoga, Storytime Yoga, Pajama Glow-in-the-Dark Yoga and tons more! Shari and her team are currently offering live stream (EST) classes on Zoom, Instagram and their YouTube Channel. More Info: Karma Kids Yoga NYC
Kids Yoga Zoo Adventure!
Learn about the Statue of Liberty
Met Anywhere: Virtual Events – Tap into art and culture from home with a variety of new virtual events. This week, join The Met for a performance that celebrates rock's Black roots, an opportunity to recreate The Met's Balcony Bar experience, a storytelling session for kids, and a sketching activity for teens.
More to Do from Home
Watch Penguins Wander the Aquarium
Need a smile? Watch penguins Wellington, Edward and Annie take a field trip around their home, the Shedd Aquarium in Chicago
More Fun Things to Do Online
These are not necessarily NYC based, but fun and educational
NYC How You Can Help or Be Helped
Open Attractions
Please confirm with all attractions before purchasing any tickets as open/closed status may change by the hour.
None we can find at this time (March 19, 2020)
Plan Your 2020 Travel NOW
If it takes place, expect the Rockefeller Center Christmas Tree Lighting to be Wednesday, December 2, 2020, as it is almost always the Wednesday after Thanksgiving. Which means, now is the time to lock in AMAZING RATES for hotels with FULLY refundable reservations. We scoured Booking for you and found these deals:
Pod 39 Hotel – 4 nights from $600 (December 1-5). Targeting the "Hip and Thrifty" market, the Pod 39 Hotel offers extremely compact, cleverly designed guestrooms with iPod docking stations and small LCD TVs. Rooms have shared or private baths and in-room displays indicate availability of the shared baths. The shared bathrooms feature rainfall showerheads, water jets built into the sides and streaming music. Private bathrooms also have rainfall showerheads (no jets), along with sleek stainless-steel sinks. The Pod also offers suites with standard TVs, private bathrooms and living areas with sofa beds.
The Franklin Hotel – 4 nights from $998 (December 1-5). Right off Museum Mile on the Upper East Side, The Franklin is one of those hidden gems in NYC that delivers consistent quality and great rates. Indulge in their free wine and cheese reception every evening and free, 24-hour espresso and cappuccino service.
Hyatt Place Times Square – 4 nights from 1,160 (December 1-5). A BRAND NEW Hyatt hotel in Times Square? What more could you ask for? Be in the heart of ALL the action during the holidays for a steal.
Back to Top of Coronavirus in New York City
Safe and Fun NYC Things to Do
Open in NYC: 9-11 Memorial, The Highline, Top of the Rock, Empire State Building, Edge, The Bronx Zoo, Liberty Island, in-person Sample Sales. MoMA, The Met, Natural History, Madame Tussauds and much more.