Open, Closed, Explore NYC FREE, Help NYC
Open in NYC: 9-11 Memorial, The Highline, Top of the Rock, Empire State Building, The Bronx Zoo, Liberty Island, in-person Sample Sales. MoMA (Aug 27), The Met (Aug 29), Natural History (Sept 9), Personal care (spa, nails), tennis, volleyball, basketball, places of worship (@ 25 % capacity). There is currently no open date for indoor dining, theaters and shopping malls. Gyms should open late August, early September.
Top NYC Things to Do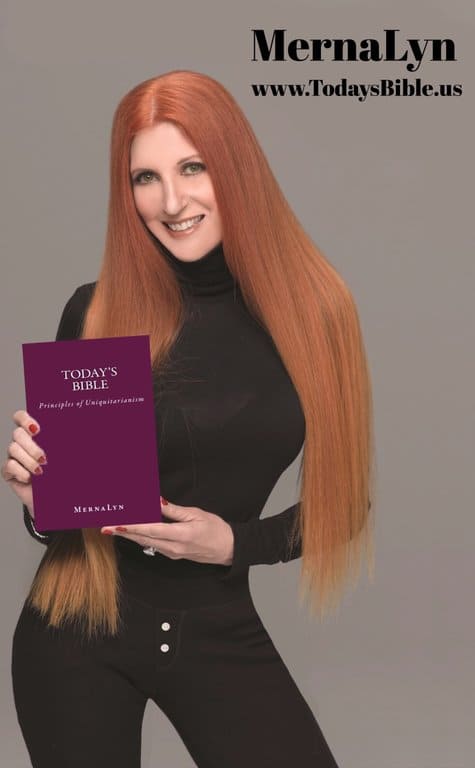 After being a lead Shakespearean actress at The Globe Theatre, a professional international model with a recurring role on an ABC network prime time television show…MernaLyn became an award-winning author.
June 26-28, 2019
Meet Award-Winning Author MernaLyn
Multiple NYC Locations
MernaLyn's first book; 'The 10 Second Diet' is so self-empowering, it worked with First Lady Michelle Obama's initiatives during the Obama Administration.
MernaLyn's new book; 'Today's Bible' reveals how to 'Live with H.E.A.R.T.' – the five aspects every human being shares; irrespective of the color of their skin, the amount of money they make, their political leanings or the gender with which they associate. Based upon humanitarianism and reality, her writing and beliefs celebrate the unique beauty of the human spirit in an uplifting and inspiring format.
Here is ONE Book that can help Unify the World!
MernaLyn's charismatic personality has enabled her to relate to her audiences through hundreds of national public speaking engagements, personal appearances and book signings. She has been a popular guest on radio and television interviews including ABC-TV, FOX, CNN and Bloomberg Radio with over 18.5 million listeners.
Here is your opportunity to meet and speak with MernaLyn in an informal and casual setting. You will be able to purchase a personally signed copy of one or both of her award-winning books at a special introductory price.
Meet Award-Winning Author MernaLyn
Her New York Book Tour includes the following venues:
Wednesday, June 26th, 2019
The New York Public Library's 'state-of-the-art' Hamilton Grange Library (503 West 145th Street b/t Broadway & Amsterdam) will be honoring MernaLyn at a 'Meet-and-Greet' book reading from 3:00-4:00 pm. No reservation required.
Hamilton Grange Memorial (St. Nicholas Park) 12:00-1:00 Lunch-&-Learn
414 W 141st St. St.Nicholas Ave/Hamilton Terrace New York, NY 10031
City College Gallery 1:30-2:30 Amsterdam Av by 138th St New York, NY 10031
Roger Morris Park Garden – Jamel Morris Mansion 4:30 – 5:30 65 Jumel Terrace (162nd St off Amsterdam/St. Nichols) New York, NY 10032 A
Enjoy An Early Evening Event with MernaLyn – a special way to end the day!
Thursday, June 27th, 2019
See MernaLyn at the flagship Uniqlo store (666 5th Ave @ W.53rd St.)
from 1:00 – 2:00 pm.
Friday, June 28th, 2019
Stuyvesant Square Park (between 15th & 17th at 2nd Ave.) Bring a bite to eat and enjoy an al fresco lunchtime event with MernaLyn from 12 noon to 1:00 pm.
We are excited to tell you that Shakespeare & Co. (2020 Broadway location) will be the site of MernaLyn's new book launch; Today's Bible! Can we please add this to her list of public appearances? It is Friday, June 28th from 5:00 – 6:00 PM.
These are all free events and open to the public.
For more information please visit: the10SecondDiet.com and TodaysBible.us
Prior MernaLyn Appearances:
Meet Playboys Diet Diva Author – 'The 10 Second Diet' is the fastest, easiest diet you will ever try and the last diet book you will ever need to read! MernaLyn is a nationally renowned author and speaker and has been a featured guest on television and radio. Her innovative and successful unique guide to not only losing weight, but living life, is a new approach to an old problem. The word 'diet' refers not only to the foods you eat, but also to the life you live, you will learn how to accomplish your personal goals – in just "10 Seconds"!
Meet MernaLyn Author of SNAP Diet – MernaLyn's book is so self-empowering, it was sent to the White House to work with the First Lady's initiatives. As a renowned author and speaker, MernaLyn has been featured on ABC and FOX-TV as well as dozens of radio interviews including Bloomberg Radio with over 18.5 million listeners. You will have the opportunity to ask questions and discuss her innovative and successful unique approach to not only losing weight but living life. As the word diet refers not only to the foods you eat, but also to the life you live, you will learn how to accomplish your personal goals – in just "10 Seconds"!

Back to Top of Meet Award-Winning Author MernaLyn