Safe and Fun NYC Things to Do
Open in NYC: 9-11 Memorial, The Highline, Top of the Rock, Empire State Building, Edge, The Bronx Zoo, Liberty Island, in-person Sample Sales. MoMA, The Met, Natural History, Madame Tussauds and much more.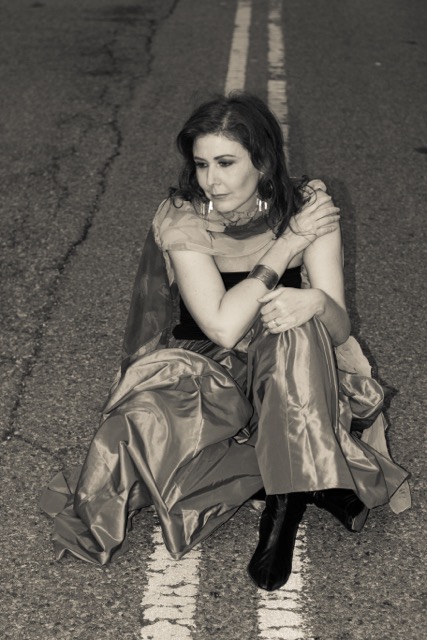 Audrey Silver, award winning jazz singer and songwriter, will be accompanied by a remarkable group of musicians as she sings original works and jazz standards at Gin Fizz. Each time Audrey performs, she brings to the stage her love for the music and a hope that she can help her audience experience the same beauty, fascination, and delight in the music that she does. She wrote in the cover to her recent album: "…whether a standard or an original work, all of the songs have become a part of me and touch my heart. And I perform them hoping that they will in some way touch yours."
Friday, November 22, 2019, sets at 8:00pm and 9:15pm.
Gin Fizz
308 Lenox Avenue (at 125th Street)
New York, NY 10027

347-329-0167

Tickets for the 8pm set
Tickets for the 9:15pm set

Audrey Silver: https://www.audreysilver.com
Audrey will be performing with:
Hyuna Park – piano
Adam Kolker – saxophone
Paul Beaudry – bass
Matt Wilson – drums
Audrey has been performing in the area for nearly over 20 years at venues including Jazz at Kitano, The Cornelia Street Café, The Triad Theater, Trumpets Jazz Club & Restaurant, 55 Bar, the Tanglewood Jazz Festival, the JVC Jazz Festival, Jazz Forum Arts Outdoor Concert Series, Club Bonafide, and Music Mountain. She also loves doing pro bono work and performs numerous times each month in institutional settings including senior centers and homeless shelters.
Audrey's most recent album release (her fourth), Let Me Know Your Heart, was released less than 6 weeks ago and is already receiving substantial radio airtime and favorable reviews.
Her previous album, Very Early, was released in October 2016 to critical acclaim for both its original works and standards. It has been played on more than 230 stations in over 20 countries.

"…Not since Karen Carpenter have I heard such a strong alto voice that is so pure and so convincing…" Geannine Reid, JazzTimes.com
"A charismatic singer whose lyric poetry is reminiscent of Joni Mitchell's." Jazz Sensibilities
"Audrey Silver's voice is exquisite. Warm and inviting, pairing a velvet-laden timbre with impeccable phrasing, Audrey's vocal technique is a case study in making extraordinary artistry seem effortless." Seton Hawkins, Hot House Jazz
"Audrey Silver has that rare quality of light infectious swing that lights up her tall willowy persona." Mark Murphy

"….Silver engrosses with her tales….[a] talent worthy of being picked up by a major label." Robert Rusch, Cadence Jazz Magazine

"Very Early, singer Audrey Silver's third release is a pure delight. The combination of Silver's warm and crystal clear vocals, an excellent song selection and fantastic musicianship makes this an outstanding recording." Glenn Daniels, The Jazz Page
"The highlight from their sets was Silver's captivating interpretation of 'The Meaning of the Blues'." Ken Franckling, JazzTimes (Review from the Tanglewood Jazz Festival, 2010).
"Her voice rings true, with lovely tone and fine diction. She seems to pick the right tempo for each song she chooses. The ballads don't just die there – they move! And most of all, when there is a tempo, she swings!!! I dug it. You'll dig it too." Bob Dorough
Prior Audrey Silver Sings Jazz Standards Performances: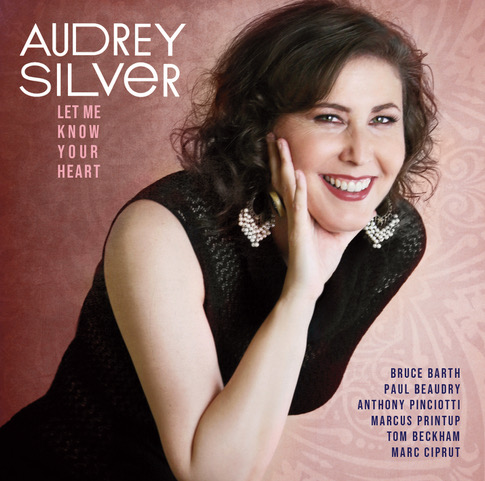 Award-wining vocalist Audrey Silver will be celebrating the release of her fourth album, "Let Me Know Your Heart at Zinc Bar" on Wednesday September 11. Sets are at 7:30pm and 9:00pm. The album's collection of fourteen songs is centered artistically and emotionally on Audrey's six newly-penned original songs. In addition to the six original works, the album includes six jazz standards, one French song, and Audrey's cover of Peter Gabriel's Solsbury Hill.
Audrey Silver CD Release of "Let Me Know Your Heart" at Zinc Bar
September 11, 2019
7:30pm and 9:00pm

82 West 3rd Street
New York, NY 10012
212-477-9462
$20 cover
Thursday July 25, 2019 1 set, 9:30pm-11:00pm
Audrey Silver, Jazz Singer & Songwriter
The Triad Theater
158 West 72nd Street
New York, NY 10023
212-279-4200
Saturday March 9, 2019 1 set at 9:30pm-11:00pm
The Triad Theater
158 West 72nd Street
New York, NY 10023
212-279-4200
Wednesday January 9, 2019
1 set at 8:00pm-9:00pm
Audrey Silver, Jazz Singer, & Songwriter, Sings Jazz Standards and Original Works
at Club Bonafide
$20 cover, 2 drink minimum
Club Bonafide and Event Tickets:
Thursday December 6, Sets at 8:00pm and 10:00pm
Audrey Silver, Jazz Singer, & Songwriter, Sings Jazz Standards and Original Works at Jazz
Kitano
66 Park Avenue (38th street),
New York, NY 10016

212-885-7119
$18 Cover, $20 Minimum
Sunday, October 28, 6:00pm-7:15pm
Audrey Silver, Jazz Singer & Songwriter, sings original works, jazz standards, a French song, and a contemporary piece
The Cornelia Street Cafe
29 Cornelia Street
Greenwich Village, NY 10014