Marvel Avengers Station Exhibit
Iron Man, The Hulk, Captain America, Thor
This exhibit is closed. Please see Discovery Center Times Square for current exhibits.
Marvel's AVENGERS S.T.A.T.I.O.N. (Scientific Training and Tactical Intelligence Operative Network)is a completely interactive experience that brings visitors into the cinematic world of Marvel's The Avengers.
Marvel Avengers provides a first-hand look at intelligence files, classified studies, and experiments that explore the history and scientific origins of Marvel's The Avengers including Iron Man, The Hulk, Captain America, Thor, and more. Be amazed as the the science behind Super Heroes is brought to life and allows fans of all ages to participate in a simulated recruitment, as if they were being trained as agents of S.H.I.E.L.D. of the beloved Marvel Universe.
Visitors of all ages are granted S.H.I.E.L.D. access to the official S.T.A.T.I.O.N. headquarters and taken deep into the Marvel Cinematic Universe.
Star Wars & Vikings in Times Square
See 70 hand-crafted costumes from the first six blockbuster Star Wars™ films, more than 500 groundbreaking archaeological discoveries at the Vikings Exhibition and learn what makes you move, what makes you tick, and what makes you unique.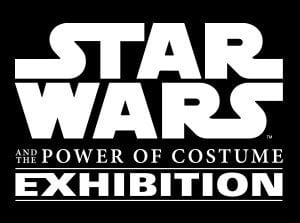 Marvel Avengers Station Exhibit Hours
Hours of Operation: Sunday – Tuesday 10:00am – 7:00pm Wednesday – Thursday 10:00am – 8:00pm Friday – Saturday 10:00am – 9:00pm Final entry 45 minutes prior to closing.
Related Info: