September, October, November Festivals and Fairs NYC
Fall in NYC is filled with Festivals, Fairs and Parades. We have the New Yorker Festival, Wine and Food Festival, Columbus Day Parade, NY Television Festival, CMJ Music Film Festival and many more!
Add your NYC Festival and Fair to the New York City Events calendar.
89th Annual Feast of San Gennaro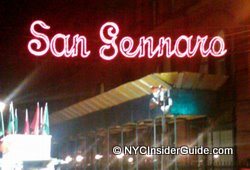 The San Gennaro Festival
September 15-25, 2016
Looking to experience Little Italy, compare every slice of Pizza in NYC, or have a 'sausage, onion and pepper' sandwich? Then the Feast of San Gennaro is for you!
Although it is an annual celebration of faith, the Feast of San Gennaro has a huge variety of ethnic food delicacies, charming restaurants and cafes and even a world-famous cannoli-eating competition! Check out their site for more on all the kid-friendly activities, eating, maps and entertainment.
Back to Top of NYC Festivals Fairs Fall
Annual African American Day Parade

Photo ©African American Day Parade
Sunday, September 18, 2016, 1:00pm
Harlem, 111th St & Adam Clayton Powell Blvd to 136th St
The African American Day Parade, the largest Black Parade In America, is a colorful and musical event with crowds packing the streets of Harlem as floats glide belting music from soca to reggae, ragga and soul.
Back to Top of NYC Festivals Fairs Fall
Annual New York Film Festival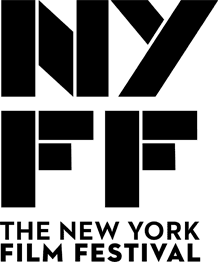 September 30 – October 16, 2016
The 17-day New York Film Festival highlights the best in world cinema, featuring top films from celebrated filmmakers as well as fresh new talent.
Hamilton's America World Premiere · Special guests to appear in person! Lin-Manuel Miranda takes us inside the making of his groundbreaking American musical Hamilton, which started with his discovery of Ron Chernow's biography of Alexander Hamilton, a poor immigrant from the Caribbean who became one of the Founding Fathers. Interviews, work sessions, and electrifying, fully staged Broadway performance clips abound.
Back to Top of NYC Festivals Fairs Fall
New Yorker Festival 2016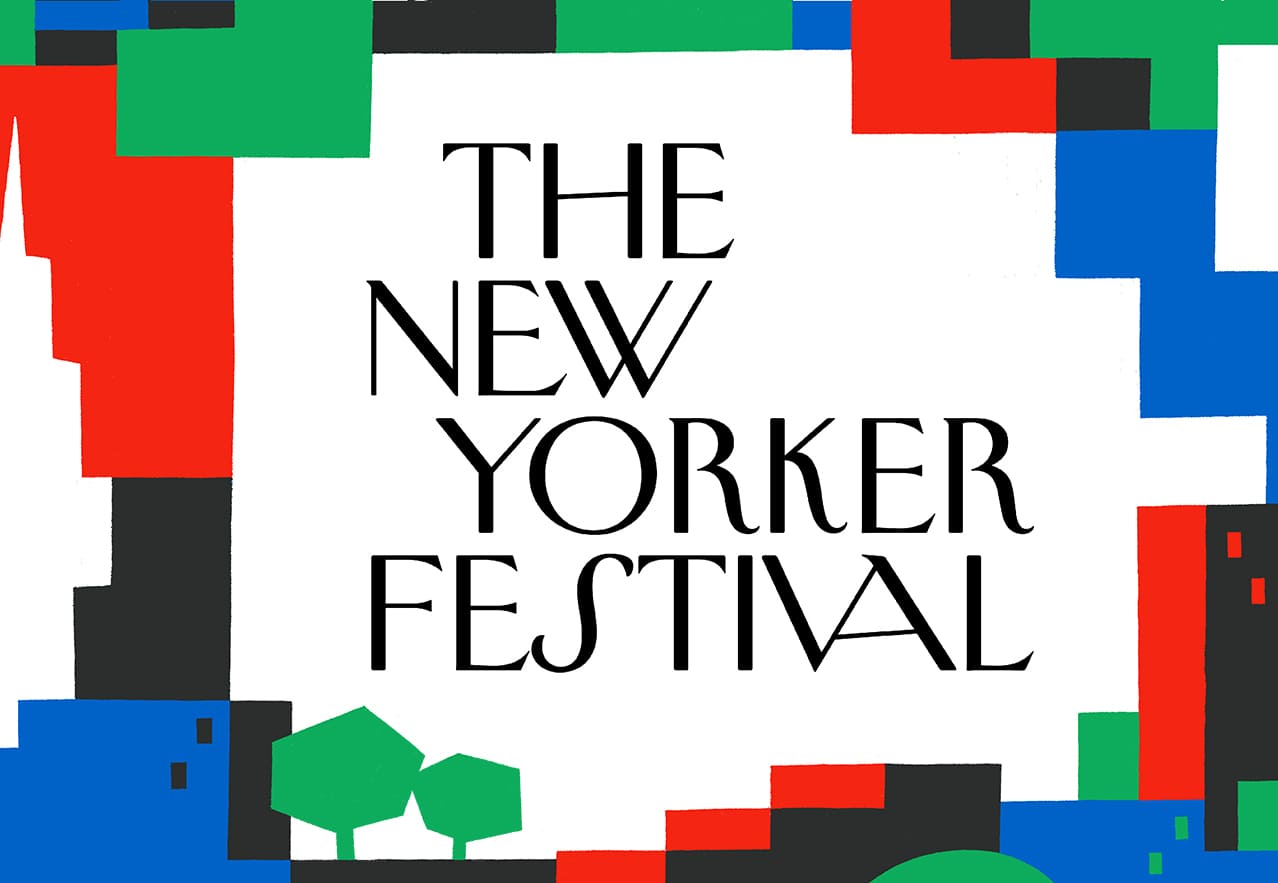 October 7-9, 2016, Tickets on Sale in September
The Annual New Yorker Festival is a weekend celebration, bringing together writers, thinkers, artists, and other luminaries.
Prior festivals included a special opening-night screening of "The Social Network," followed by a talk with the film's stars, Jesse Eisenberg and Justin Timberlake, and its screenwriter, Aaron Sorkin. Stay tuned for 2016 updates on The New Yorker Festival.
Back to Top of NYC Festivals Fairs Fall
New York City Wine and Food Festival

October 13-16, 2016, Tickets on Sale June
With over 120 events held in the Meatpacking District, surrounding areas and DUMBO Brooklyn, this is the only festival in New York to bring together both legendary culinary icons from around the globe and America's most beloved television chefs, all while fighting to end hunger!
Prior years guests include Mario Batali, David Bouley, Rachael Ray, Daniel Boulud, Bobby Flay, Emeril Lagasse, Jacques Torres and Martha Stewart, to name just a few.
Tickets start at $18 for some great Kid's Events and go up to several hundred for private dinners with the famous chefs. Make sure to check for Half Price Tickets for some of the smaller events.
More Info: New York City Wine & Food Festival
Back to Top of NYC Festivals Fairs Fall
71st Annual Columbus Day Parade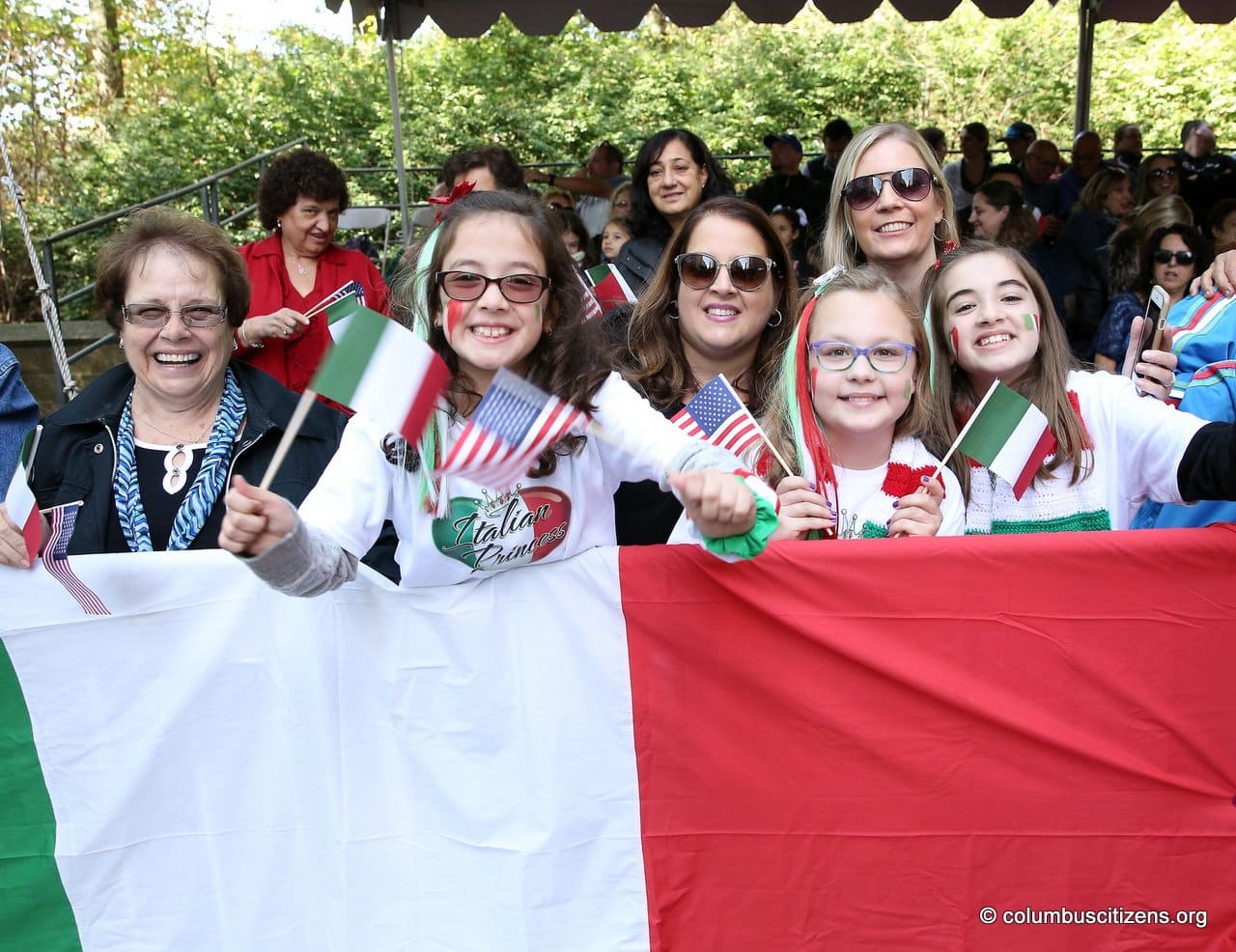 Monday, October 10, 2016, 11:30am-3:30pm
Fifth Avenue from 44th to 72nd Streets
The Columbus Day Parade celebrates the spirit of exploration and courage that inspired Christopher Columbus's 1492 expedition and the important contributions Italian-Americans have made to the United States. The parade showcases over 100 bands, floats and contingents and attracts nearly one million spectators.
In prior years, the Parade marched up Fifth Avenue from 44th to 72nd Streets and the grandstands were located on Fifth Avenue between 67th and 69th Streets. There is also a special Columbus Day Mass at St Patrick's Cathedral.
More on the Columbus Day Parade.
Back to Top of NYC Festivals Fairs Fall
New York Television Festival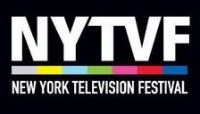 October 24-29, 2016
Held annually each fall in New York City, the birthplace of modern television, the Festival unites artists, executives, industry figures, and fans together in one forum to celebrate the medium and to help shape its future.
The week-long celebration features screenings of the best independently-produced content, panels and talkbacks with industry thought leaders and creative luminaries and red-carpet premieres of the stars and creatives behind the seasons' most anticipated new network and cable shows.
More Info: New York Television Festival
Back to Top of NYC Festivals Fairs Fall
Annual 'Open House' New York City – FREE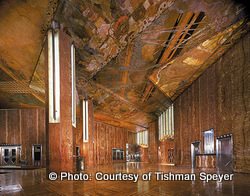 October 15-16, 2016
Open House New York unlocks the city, allowing New Yorkers and tourists alike free access to hundreds of sites talks, tours, performances and family activities in neighborhoods throughout the five boroughs. From private residences and historic landmarks, to rooftop farms and sustainable skyscrapers, OHNY gives you rare access into the extraordinary architecture that defines New York City.
Samples of previous tours include: undeveloped third section of the High Line, the new Hôtel Americano, United Nations, the Little Red Lighthouse, World Trade Center 7, the Brooklyn Navy Yard, architects discussing design plans for the new World Trade Center and a Historic tour of the Apollo Theatre with Billy Mitchell. Check out OHNY Kids!, various tours, architecture and NY History, sustainable NYC and even compete in their photography contest.
Photo: Art Deco lobby of the Chrysler Building – a tour site of Open House New York.
Back to Top of NYC Festivals Fairs Fall
CMJ Music Marathon and Film Festival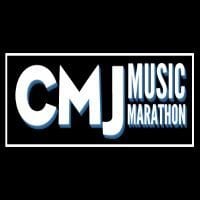 October 13-17, 2016
The ultimate in music and film premieres, the CMJ Festival is a NYC classic, held at New York University's Greenwich Village campus and other venues. CMJ Film Festival has hosted over a decade of premieres and advance screenings, including Pulp Fiction, Boogie Nights, Walk The Line, Swingers and Fight Club. The list of musicians performing live is equally as impressive.
CMJ Music Marathon & Film Festival, the world's most important platform for the discovery of new music, dominates downtown New York City with five nonstop days and nights of over 1,200 live band performances and dozens of the most cutting edge films in 75 of New York City greatest nightclubs and theaters. NYC's largest music festival brings together more than 120,000 fans, music business professionals, artists and filmmakers with exclusive nighttime music, parties, daytime exhibit area, panels, film premieres, seminars, and special events. Tickets start at $100 for student groups.
Back to Top of NYC Festivals and Fairs Fall
New York Comedy Festival
November 1-6, 2016
New York Comedy Festival Tickets
The New York Comedy Festival brings together hundreds of the country's best comedians for five days of stand-up. 2016 appearances include: Tracy Morgan, Patton Oswalt, Chris D'Elia, Dane Cook, Bill Maher and more.
Over 175 comedians perform at more than 10 venues, including Caroline's On Broadway, where club owner and NYCF Founder Caroline Hirsch has cultivated the careers of numerous stand-up comics.
More Info: nycomedyfestival.com
Back to Top of NYC Festivals and Fairs Fall
Big Apple Film Festival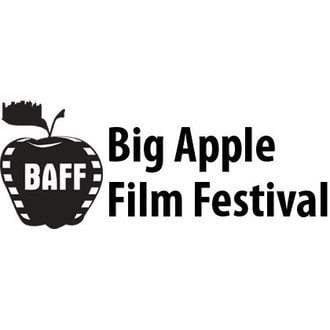 November 1-5, 2016

The Big Apple Film Festival, presented by the Big Apple Film Society, takes place annually at the world famous Tribeca Cinemas in the heart of the greatest city in the world. Past notable honorary guests and award recipients have included: Cuba Gooding Jr., Jesse Eisenberg, Alan Cumming, Kevin Corrigan, Haley Joel Osment and Mario Cantone. More Info: Big Apple Film Festival
Back to Top of NYC Festivals Fairs Fall
New York City Street, Holiday and Gift Fairs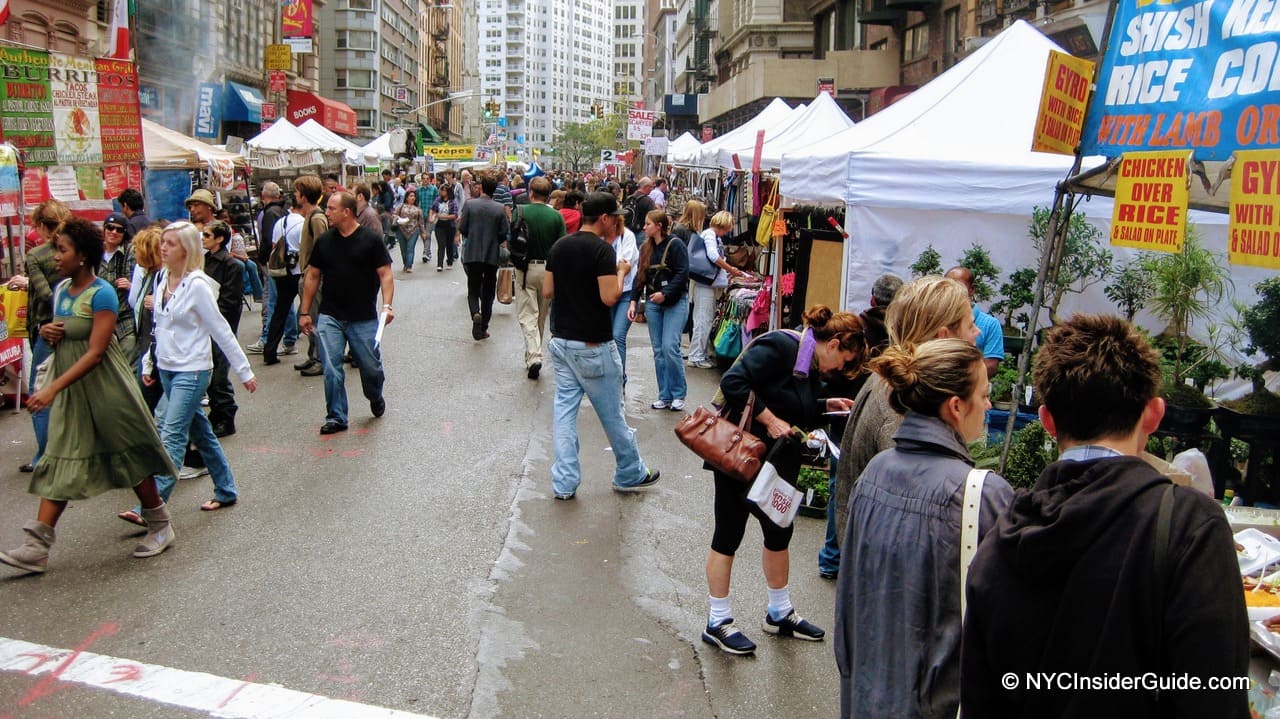 Sept 25th – Times Square Fall Fair
Sept 30th – Midtown East Food Block Party
Oct 10th – Columbus Day Festival
Oct 14th – Grand Central Food Festival
The Pond at Bryant Park – kick off the winter shopping season at The Holiday Shops at Bryant Park
Full list of street fairs: www.nycstreetfairs.com
Back to Top of NYC Festivals and Fairs Fall