One Day in NYC Vacation and Itinerary Suggestions
How much can you see on NYC One Day Tours? A lot of New York City actually! An ideal New York vacation requires a week or more, but I'm well aware some of you are just joining us for a day. So, if you are looking to see the best of New York City in One Day, here are some NYC One Day Tours that will help you see as much as possible in a short time.
New York City One Day Main Attractions Tour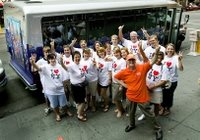 This intimate (15 people max) 6 hour NYC One Day Tour departs daily (on foot) from Times Square and takes you through the Theater District, followed by 30 Rockefeller Center, St. Patrick's Cathedral, the New York Public Library, the Chrysler Building and Grand Center Terminal, where the group takes a rest and grabs a bite for lunch.
After lunch, take the subway downtown to see Wall Street, The Bull, take the Staten Island Ferry for a picture-perfect view of the State of Liberty and end at the 9/11 Memorial.
More Info: New York City One Day Main Attractions Tour
Back to top NYC One Day Tours
USA Guided Tours – Discover NYC!
The Discover NYC! Tour (5 hrs), begins uptown with Lincoln Center, Harlem, Fifth Avenue, Rockefeller Center and other landmark views from the bus. You'll then drive through Greenwich Village and SoHo, stopping for a guided walk through Little Italy and Chinatown.
Then, back on the bus to drive over the Brooklyn Bridge, on to more downtown sightseeing and photo ops, with options to end the tour at the Statue of Liberty, Meatpacking District or Empire State Building.
More Info: USA Guided Tours – Discover NYC! (5 hours)
Back to top NYC One Day Tours
If I had ONE Day – Tips from Lifelong New Yorkers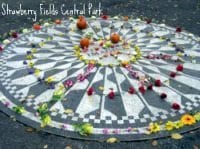 Real, life-long New Yorkers share their "must-see" and "must-do" lists if they had only ONE day left in NYC – where to eat and shop, what to do and see.
Check out all their favorite places to eat or secret spots in Central Park. All our NYC secrets revealed in NYC One Day Vacations
One Day NYC Hop On Hop Off Bus Tours – Exclusive Discounts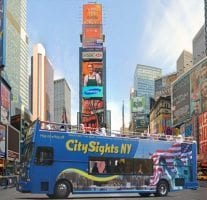 Back to top NYC One Day Tours
New York City 2-Day Itinerary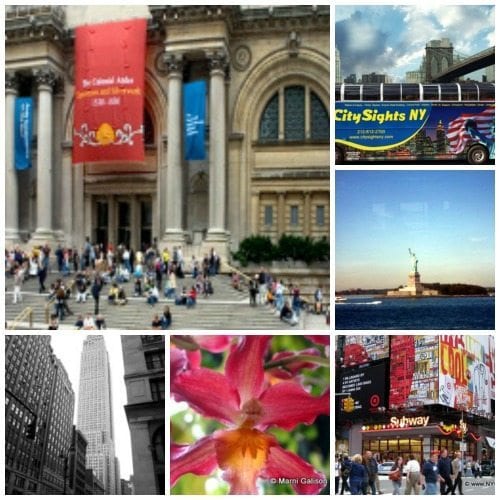 Staying in New York City longer than one day? Check out this great NYC 2 Day Itinerary using the New York City Explorer Pass. Here we use the 5-attraction pass for admission to the Hop On/Hop Off Downtown Tour, Empire State Building, ZEPHYR Statue of Liberty Cruise, Metropolitan Museum of Art, and New York Botanical Garden. You'll see many more attractions and with a little planning, you can see a lot of New York City with this best of NYC 2 Day Itinerary, without stress and without spending a fortune.
More Info: New York City 2 Day Itinerary
NYC Insider Print Map and Guide to Manhattan
Download over 100 pages of NYC maps, information and recommendations in less than 5 minutes! Our NYC Insider Printable Map Guide Book includes organized, easy to follow, color coded guides to NYC, detailed maps of every neighborhood, weekly chart of Free Museum Days and Times and free weekly neighborhood tours, Best of NYC Categories and lists by ALL native New Yorkers and much more.
The New York City Travel Guide is your NYC PRE VACATION Guide, sort of like, "New York City 101." This book is an overview of NYC to help you PLAN your trip so you make the absolute MOST of your time and money here. Think of this book as the guide to answer all the most commonly asked questions and avoid the most common NYC Vacation and Trip Planning mistakes.
The NYC Map Printable Bonus Guide is a 14 page downloadable Bonus Guide, compiled of the best free, downloadable local neighborhood maps with stores and shops block by block put together by our local NYC neighborhood associations; all formatted and ready for you to print.
Best of Manhattan 6-Hour Guided Coach Tour
Closed. This 6 hour Best of Manhattan 6-Hour Guided Coach Tour, leaving from Times Square, takes you through Central Park, Greenwich Village, Museum Mile, Wall Street, the South Street Seaport, Grant's Tomb, the World Trade Center Site and much more.
Back to top NYC One Day Tours
New York City Private Levy's Tour
This private (your group only) Levy's Unique NYC Highlights Tour, led by NYC's #1 Tour Guide Family takes you through all the highlights of NYC with personality, humor and rich NYC history.
More Info: Levy's Unique NYC Highlights Tour (approx 4 hours)
Back to top NYC One Day Tours
Back to top NYC One Day Tours
Follow NYC Insider Guide: