Safe and Fun NYC Things to Do
Open in NYC: 9-11 Memorial, The Highline, Top of the Rock, Empire State Building, Edge, The Bronx Zoo, Liberty Island, in-person Sample Sales. MoMA, The Met, Natural History, Madame Tussauds and much more.
2013 Tony Best Musical Winner! Music by Cyndi Lauper
CLOSED. See the current: List of NYC Broadway Shows
Kinky Boots features the first-ever Broadway score by Grammy winner Cyndi Lauper and a hilarious yet moving book by four-time Tony winner Harvey Fierstein. The show follows Charlie Price, who is forced to save his family's shoe factory in Northern England after the sudden death of his father. Charlie finds inspiration in Lola, a fabulous drag queen, who gives Charlie the idea to create ladies' shoes for men. Closing on April 7, 2019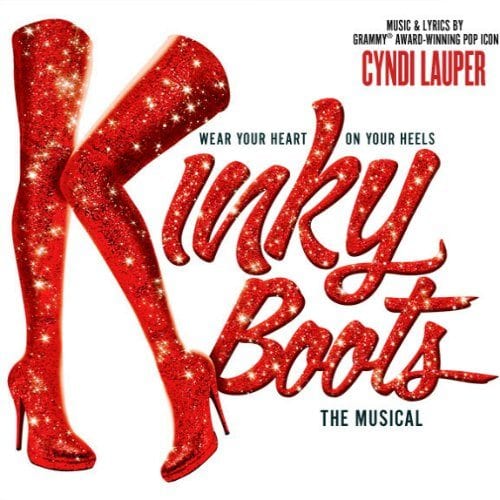 Kinky Boots Broadway Musical Synopsis: Based on a true story and the indie film of the same name, Kinky Boots follows young Brit Charlie Price, who abandons his family's shoe factory to live with his demanding girlfriend in London. After the unexpected death of his father, Charlie returns to the struggling factory and finds it's up to him to figure out a way to keep the business alive.
Enter Lola, a fabulous entertainer, in need of some sturdy stilettos and the unlikely pair works to turn the factory around. Soon, the factory is turning out "kinky boots" under the supervision of Charlie and Lola, but can this harebrained scheme actually work? The new musical packs a punch and provides everything audiences look for in a night at the theater: catchy songs, top-notch performances, colorful costumes, big sets, dazzling dance sequences and even a few scenes that could make you cry.
Buy Great Broadway Tickets Today!
Broadway Shows will resume no earlier than June 2021. Openings will be rolled over time, with different shows opening on different dates.
Top Picks for Broadway Tickets
Note: All of our ticket partners are legitimate, recommended ticket sellers and guaranteed to sell you official NYC Broadway tickets.
Back to Top of NYC Broadway Shows
Kinky Boots Broadway Sneak Preview
Get Tickets: Kinky Boots Broadway Musical
Al Hirschfeld Theatre Seating Chart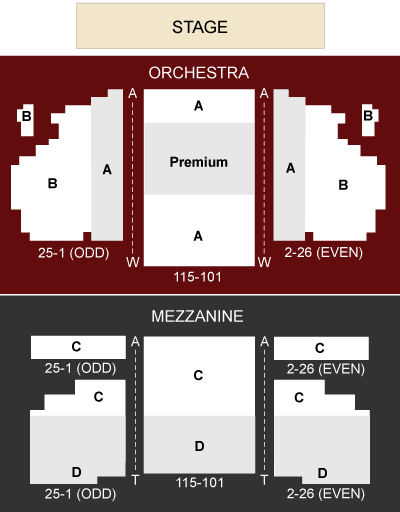 Get Tickets: Kinky Boots Broadway Musical
Upcoming Kinky Boots Broadway Musical Shows
Get Tickets: Kinky Boots Broadway Musical
Al Hirschfeld Theatre, 302 West 45th Street
2013 Best Musical Winner!
2hrs, 20mins, 1 Intermission
Opened: April 4, 2013, Closed April 7, 2019
Recommended for ages 10+. However, it depends on the maturity of the child. There is nothing inappropriate in this show that kids cannot see – no bad language, no scary characters. The show's message is about acceptance, tolerance and understanding.
Get Tickets: Kinky Boots Broadway Musical