Costume Parties, Haunted Houses, Parade
Halloween in New York City is so much fun for both adults AND kids! The New York Halloween Parade in Greenwich Village is one of the largest and most famous in the world. There are tons of Halloween parties, cruises, Haunted Houses and all our famous attractions, like Top of the Rock, Central Park and the Bronx Zoo, celebrate Halloween New York City style. Add YOUR Halloween in NYC Event to our calendar.
---
Halloween Parade in New York City Greenwich Village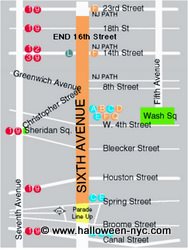 Monday, October 31, 2016, 7-11 pm
The famous Halloween parade lines up on 6th Avenue between Spring and Broome Streets and travels North on 6th Avenue to 16th Street.
New York's Village Halloween Parade is…
The nation's largest public Halloween celebration
Attended by over 2 million people, seen by over 1 million on TV
Listed as one of the 100 Things to do Before You Die
Top of Halloween in New York City, More October Events
---
Halloween New York City Vacation Package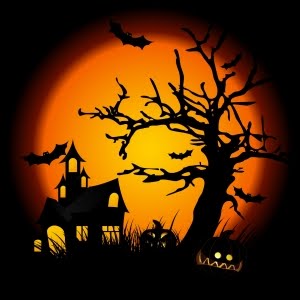 Book your Halloween New York City Vacation Package customized by local NYC vacation experts, which includes 2 nights or longer at a Midtown Manhattan Hotel, Ripley's Believe It or Not! Times Square admission, Empire State Building and Top of the Rock (or many other choices) and much more.
The best part is they do ALL the planning for you and let you customize your trip exactly the way you want! Plus, you'll have all your tickets and itineraries in hand before you visit!
More Info: Halloween New York City Vacation Package or see all New York City Vacation Packages
Top of Halloween in New York City, More October Events
---
Ghost Tours of New York City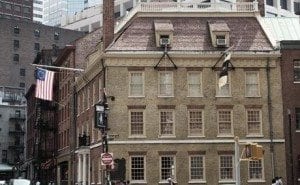 Celebrate Halloween month in New York City by visiting America's most haunted city, the Big Apple, and learn the New York of myth, movies and books.
Top of Halloween in New York City
---
Blood Manor: NYC's Horror-Filled Haunted Attraction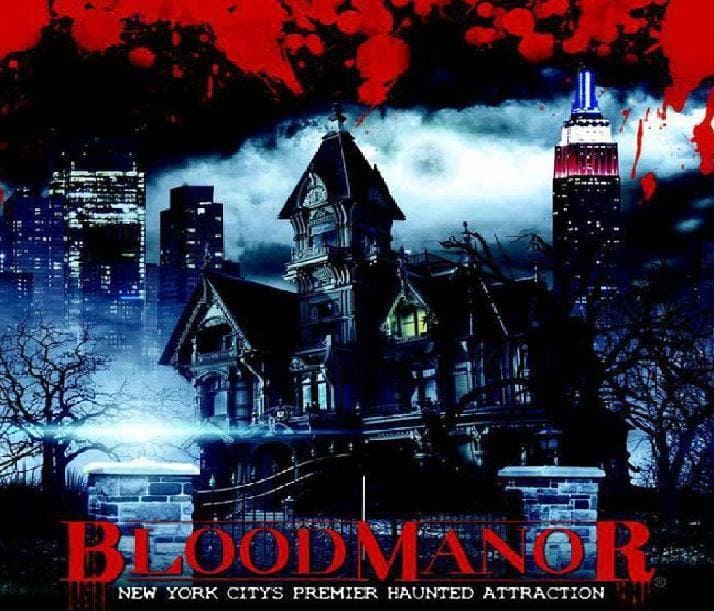 Sept 30 – Nov 5, 2016
New Blood Manor
163 Varick Street, New York, NY 10013
bloodmanor.com

Blood Manor is back to scare the wits out of the Big Apple. A hit every year since 2005, the premier haunted attraction features 18 fright-filled environments, including..
..the Fog of Death, Vestibule of the Undead, the Rue Morgue, Steampunk, Frozen Alive, the Banquet of Torture and Laser Spectacular, as well as an all-new 3D labyrinth, whose inhabitants are hell-bent on making every visitor a contributor … to their blood bank! With dozens of cutting-edge animatronics, scores of state-of-the-art props and an average of 37 gallons of blood a night spilled, Blood Manor is bound to fulfill your darkest Halloween nightmares.
Top of Halloween in New York City, More October Events
---
Ripley's Times Square Halloween Party!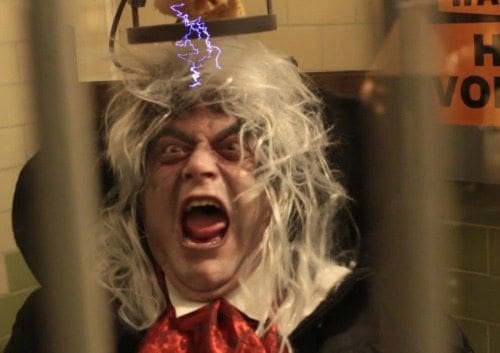 Denizens from the Ripleys crypt will manifest at this macabre annual Halloween celebration to share their tales of the horrid and bizarre. You've seen haunted houses. 
Now… you can party in one with multiple open bars, devilishly delicious food, dancing and of course…. candy! There will be plenty of games, prizes and ghastly entertainment so wear your costumes and bring your spare brains. The Poison Punch starts flowing at 8:00 PM and dries up at midnight; doors open at 7:30 and dancing lasts until 1am. More Info: www.RipleysNewYork.com
Top of Halloween in New York City, More October Events
---
Day of the Dead Mexican Festival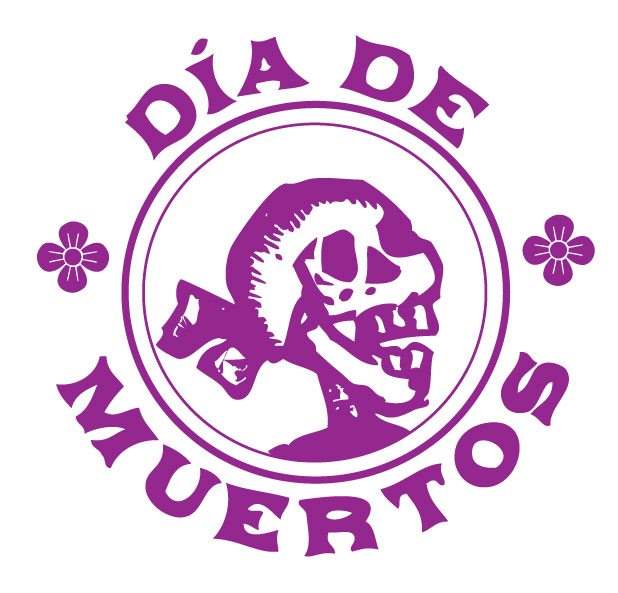 October 29-31, 2016
Day of the Dead has been one of Mexico's most important festivals since Pre-Hispanic times. It is a time for families to gather and welcome the souls of the dead on their annual visit home. Cempasúchil (marigold) flowers, burning copal incense, fresh pan de muertos bread, candles, sugar skulls, photographs and mementos of the departed adorn special altars. In Mexico, Day of the Dead is celebrated over an entire week with the preparation of altars, foods, dance, music and special offerings for people who have died. Mano a Mano recreates the magical space of a village churchyard during the celebration and has organized a series of events including altar building, workshops, dance, poetry and music.
Join us for our annual Day of the Dead (Día de Muertos) celebration in New York City. A variety of events and workshops will be offered in the churchyard of St. Mark's in-the-Bowery. We invite you to come and remember your own departed loved-ones and bring copies of photographs, candles, and marigold flowers to adorn our community Altar throughout the four-day celebration.
131 East 10th Street (@ 2nd Ave, St. Mark's Church)
www.manoamano.us
Top of Halloween in New York City, More October Events
---
NYC Halloween Events – Pending 2016 Updates
Top of Halloween in New York City, More October Events
---
Things to do with Kids on Halloween

Central Park Halloween,
© Photo by NYCLovesNYC
Top of Halloween in New York City, More October Events
---
Halloween Spooktacular at Top of the Rock (2013)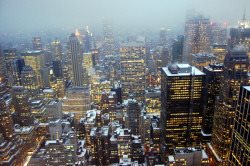 Top of the Rock at Dusk
Photo by mcgervey
October 26, 2013, 1:00-4:00 PM
Children can enjoy face painting, magic shows, crafts and sweet treats while the whole family will enjoy the stunning, 360-degree panorama of New York City. Activities are free with admission. Purchase your tickets at Top of the Rock!
While you're there, check out Halloween on Ice at Rockefeller Center Ice Rink
Top of Halloween in New York City, More October Events
---
Top of Halloween in New York City
---