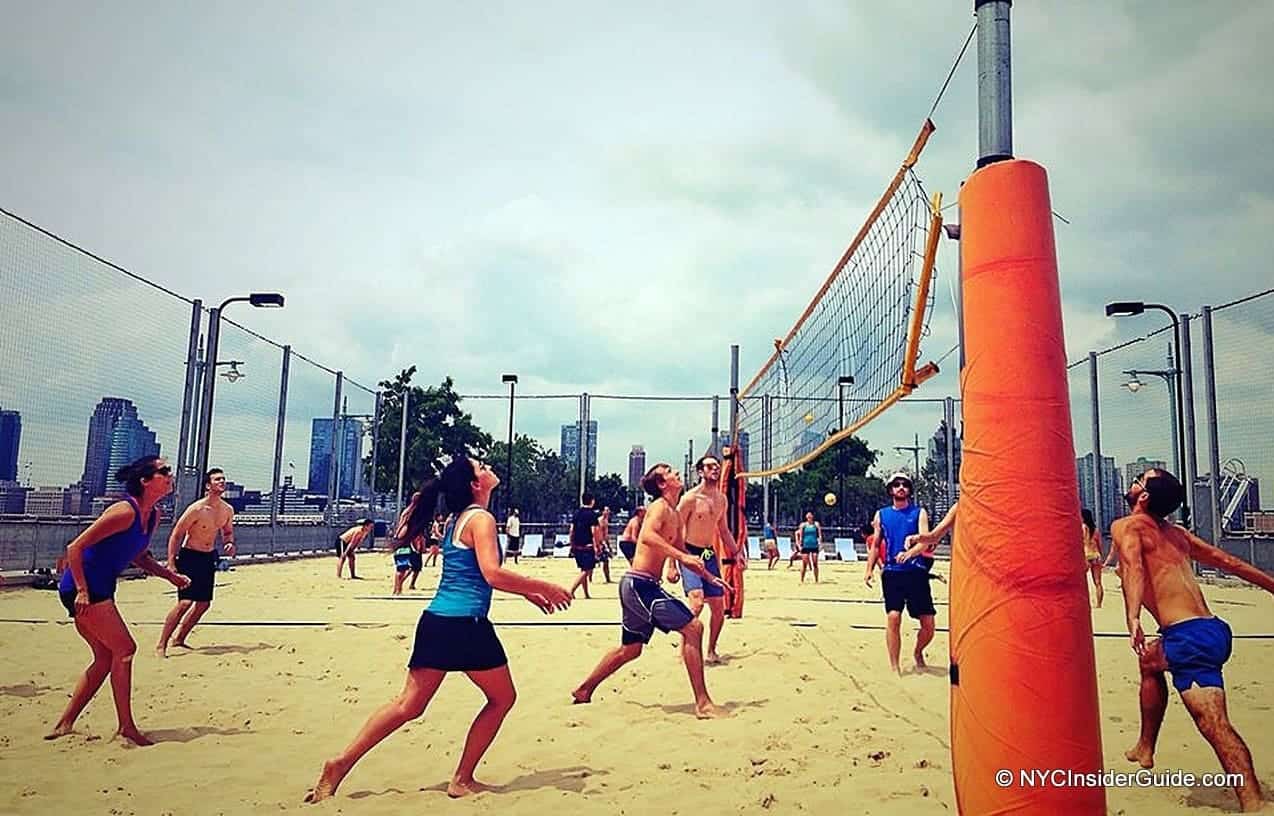 Open, Closed, Explore NYC FREE, Help NYC
NYC set to enter Phase 3 on July 6, 2020. Personal care (spa, nails), tennis, volleyball, basketball, places of worship (@ 25 % capacity). Initially, indoor restaurants @ 50% capacity, but now that is postponed. There is currently no open date for theaters, gyms, and shopping malls.
Top NYC Things to Do
Get the insider scoop on
Volleyball in New York City. Kids, adults, beach, Indoor, Outdoor, leagues and teams, meetups, classes, clinics, drills, free play
and more. We have a strong and thriving community filled with beginners and pros of all kinds. From April through November, there is a huge beach scene in Tribeca right next to mini Golf, and all year round, there is organized league play, classes, clinics, drills, free play and more at various indoor gyms around the city.