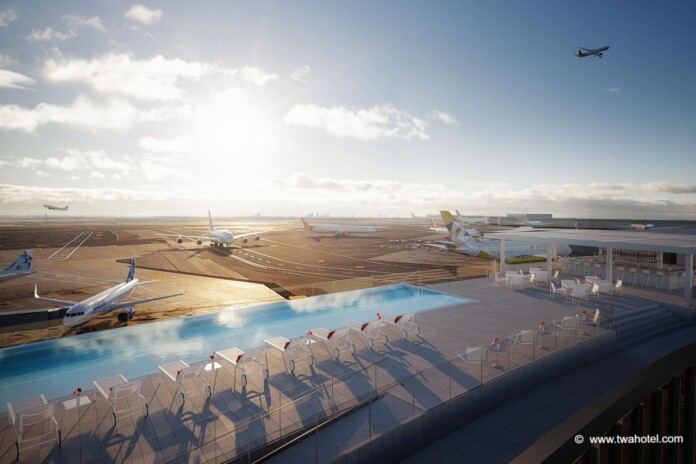 Open, Closed, Explore NYC FREE, Help NYC
Open in NYC: 9-11 Memorial, The Highline, Top of the Rock, Empire State Building, The Bronx Zoo, Liberty Island, in-person Sample Sales. MoMA (Aug 27), The Met (Aug 29), Natural History (Sept 9), Personal care (spa, nails), tennis, volleyball, basketball, places of worship (@ 25 % capacity). There is currently no open date for indoor dining, theaters and shopping malls. Gyms should open late August, early September.
Top NYC Things to Do
Opened in May 2019, the
TWA Hotel
is NYC's newest, and by far most luxurious, airport hotel. The rooftop infinity pool and observation deck, which overlooks JFK's runway, is open year-round and in winter, the pool will turn into a 'pool-cuzzi.' The iconic architecture of the TWA terminal @ JFK is a landmark known by every true New Yorker and it is exciting to see it come to life again, with full 1960's retro everything, and the world's "quietest hotel rooms." The 512-room hotel offers multiple dining options, including a lounge by the Gerber group, a Jean-Georges restaurant and the Connie Bar cocktail lounge, housed in a converted Lockheed Constellation plane.