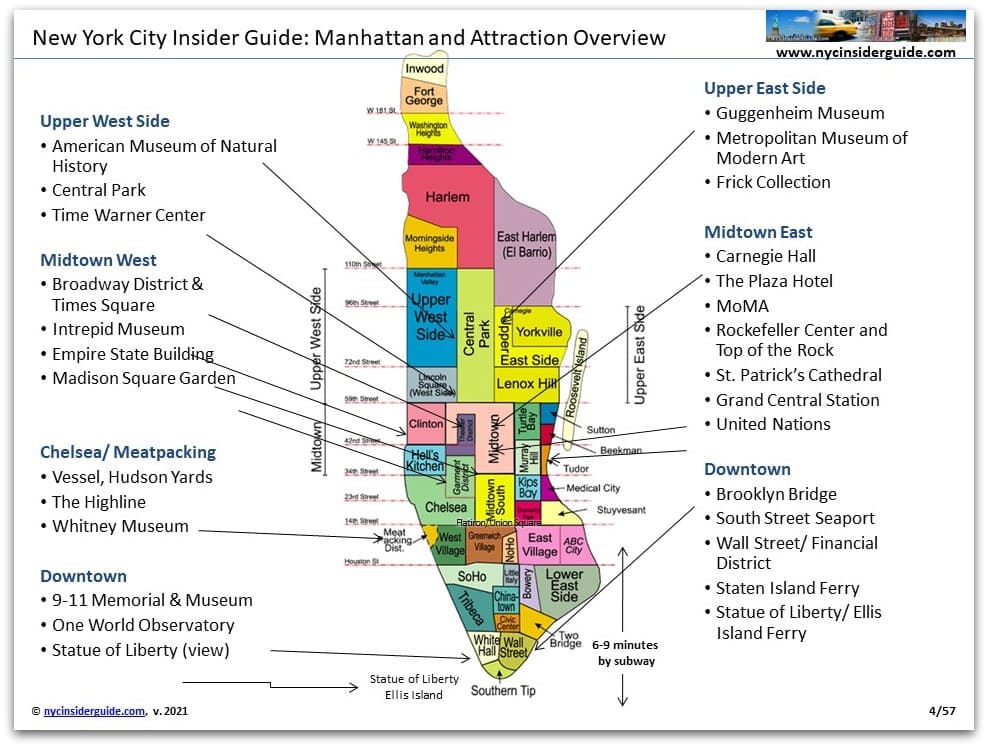 Safe and Fun NYC Things to Do
Open in NYC: 9-11 Memorial, The Highline, Top of the Rock, Empire State Building, Edge, The Bronx Zoo, Liberty Island, in-person Sample Sales. MoMA, The Met, Natural History, Madame Tussauds and much more.
This printable collection of information & maps is excellent. It places the whole of Manhattan in context while breaking down its boroughs into districts in a way that is manageable and makes sense. I was able to see the places I in which I am interested & quickly see their location in relationship to the rest of Manhattan. Your grouping of places of interest or activities along with their Free & days closed simplified my decision making. Having never been to NYC, I was nevertheless able to design an Itinerary that works for me. The ability to only print the sections I am interested is a vast improvement over carrying a bulky Guidebook. I always buy a Guidebook- sometimes more than one- for my trips. 
This year, I feel comfortable with only this one. Thank you!