Open, Closed, Explore NYC FREE, Help NYC
Open in NYC: 9-11 Memorial, The Highline, Top of the Rock, Empire State Building, The Bronx Zoo, Liberty Island, in-person Sample Sales. MoMA (Aug 27), The Met (Aug 29), Natural History (Sept 9), Personal care (spa, nails), tennis, volleyball, basketball, places of worship (@ 25 % capacity). There is currently no open date for indoor dining, theaters and shopping malls. Gyms should open late August, early September.
Top NYC Things to Do
Billy Joel's Monthly NYC Residency at Madison Square Garden
Billy Joel at MSG happens every single month, making us New Yorkers the luckiest people on earth! Billy LOVES to perform for his home fans and he never disappoints.
There are always surprise guests (Jimmy Fallon, Tony Bennett, Paul McCartney, Kevin James, Christie Brinkley) and when he performs at MSG, it's like you're at an intimate concert in his living room, even though you are surrounded by 25,000 fans. Billy Joel has sold out more than 20,000 seats over 50 times in the last three years, and we hope he never stops!!! If you ever wanted a real NYC treat – see Billy @ MSG!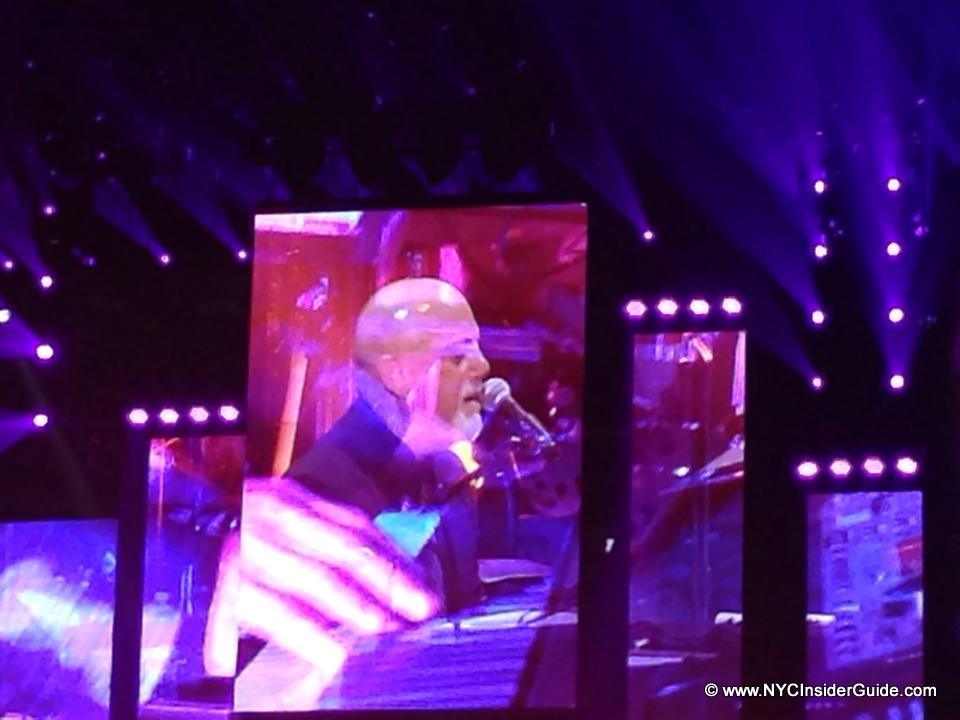 Billy Joel at MSG Tickets
I recently saw Billy Joel @ Wembley Stadium and let me tell you, it was NOT THE SAME. His show is so much better at either Madison Square Garden or Nassau Coliseum. Billy in NY is a must do for any fan.
Upcoming Billy Joel on Tour
Use Code NYCIG10 for 15% off ALL Tickets
Get Tickets: Billy Joel at MSG
Billy Joel @ Madison Square Garden
Get Tickets: Billy Joel at MSG
Madison Square Garden Seating Chart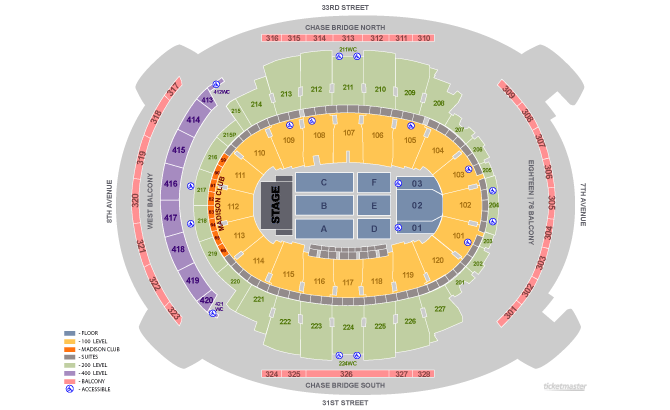 Get Tickets: Billy Joel at MSG
Billy Joel Setlists
(songs he often plays during his shows)
Miami 2017 (Seen the Lights Go Out on Broadway)
Pressue
She's Got a Way
Vienna
The Entertainer
Don't Ask Me Why
Movin' Out (Anthony's Song)
Scenes from an Italian Restaurant
A Minor Variation
Zanzibar
Allentown
New York State of Mind
The Downeaster Alexa
My Life
Sometimes a Fantasy
She's Always a Woman
We Didn't Start the Fire
Piano Man
Uptown Girl
It's Still Rock and Roll To Me
Big Shot
Only the Good Die Young
You May Be Right
The River of Dreams
Summer, Highland Falls
NYC Concerts Hot Sellers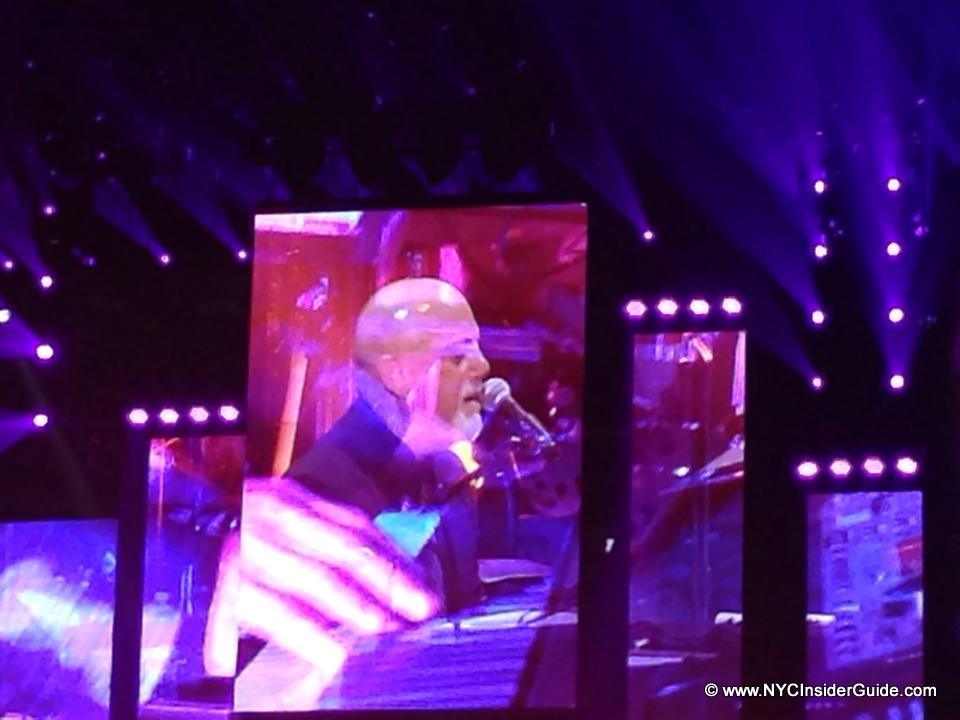 Billy Joel at MSG