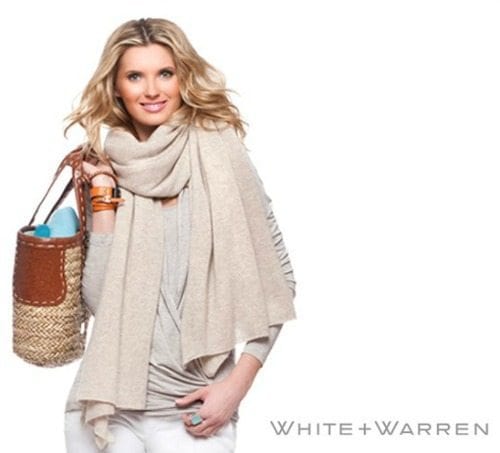 December 4-5, 2018; 8am-6pm
White + Warren Cashmere NYC Sample Sale
80 West 40th St, 3rd Fl (5th and 6th Aves)
212-298-3295
Born from a desire to make cashmere more accessible, White + Warren has been setting the standard for everyday luxury since 1997. A head-to-toe knitwear brand with modern-day appeal, White + Warren blends classic and contemporary sensibilities through extraordinary craftsmanship.
Sale highlights include:
All travel wraps $150
Essential Sweaters $100 each, Purchase 2 or more $75 each
Hats $60 each, Purchase 2 or more $50 each
The brand's year-round essentials – including White + Warren's signature travel wrap – are covetable, cozy and stylish, while fashion-driven seasonal collections bring together innovative details and unexpected stylistic elements. Offering long-lasting cashmere options for women, men and baby, no one knows knitwear like White + Warren.
Cash and all major credit cards accepted.
More NYC Sample Sales: NYC Sample Sale Calendar
Get Your Closet Rock-Star Ready!!!
"Diane styled me...by combining clothes and accessories I already had in my closet that I would never have put together myself.  I felt beautiful, stylish, and confident in front of my guests all day." -Liz
Ready to wake up EVERY morning with tons of great outfits in your closet you are excited to wear? Diane, a native New Yorker and Garment District alumn will go through your closet with you (in person OR virtual - you can be anywhere!), create dozens of amazing outfits and add professional styling.
Feel confident and empowered in everything you wear and everything you do. If you want EVERY piece of clothing in your closet making you feel like a million bucks, check out Diane's special NYC Insider Packages (make sure to mention NYC Insider Guide for the VIP treatment)!
The NYC Insider Printable Guide
Includes over 20 Discount and Outlet Shopping Locations rarely advertised in New York City. Not just discount chains, but REAL NYC Insider shopping secrets open to the public.
Did you know you can just walk into a specific Theory store and get 30% off any current item? If they don't have it in stock, they will special order it for you.
Get all our NYC Shopping Secrets on one page with a map (and some store manager's names!) so you'll know where the bargains are everywhere in NYC.
New York City Shopping Tours
Some of our best NYC Shopping Tours give you access to "only in NYC" private showrooms: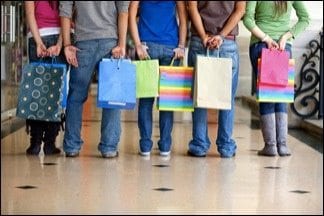 See the Insider Guide for more New York City Shopping Tours
Premium Designer Outlets Near New York City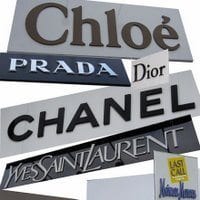 Woodbury Common Premium Outlets Bus Ticket - Save 10% - Take a 45 minute bus ride upstate NY and enjoy the world's finest designer labels for less at the Woodbury Common Premium Outlets. Save 25% to 65% on 220 designer and name brand outlet stores, such as Armani, Balenciaga, Jimmy Choo, Burberry, Chloe, Coach, Dior, Dolce & Gabbana, Gucci, North Face, Michael Kors, Prada, Escada, Fendi, Gap, Neiman Marcus Last Call, Off 5th, Polo Ralph Lauren, Tod's, and Versace, just to name a few.
Back to Top of NYC Sample Sale
Prior White + Warren Sample Sales:
October 23-24, 2018; Tues 8am-7pm, Wed 8-6
April 24-25, 2018; Tues-Wed 8am-7pm
October 24-25, 2017
April 25-26, 2017
October 26-27, 2016; Wed-Thurs 8am-7pm
April 19-20, 2016; Tues-Wed 8am-7pm
October 14-16, 2015
April 22-23, 2015
October 15-17, 2014
April 8-10, 2014