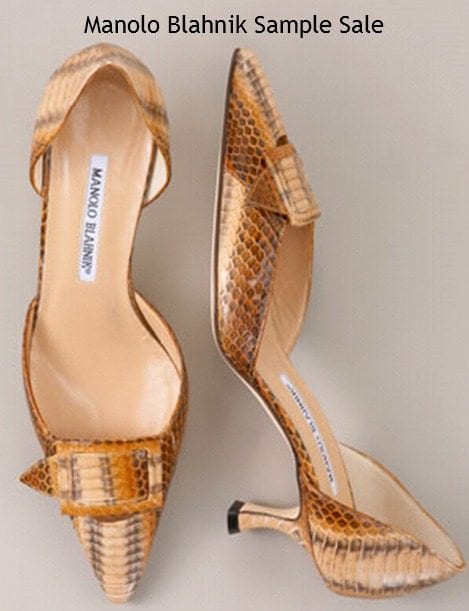 October 25, 2017 – 11am to 4pm (tentatively scheduled – pending confirmation)
Manolo Blahnik Sample Sale
Warwick Hotel
65 W 54th Street, 2nd Floor (@6th Ave)
New York, NY 10019
Shoes start at $125! CASH ONLY
NYC Sample Sale Tips
Having been to dozens of sample sales, here are my best NYC Insider Tips.
Check the website for what types of payment will be accepted, as many are just cash or just credit cards.
Bring minimal "stuff" (purses, coats, etc.) as many sales will request you check your bags.
Do not count on dressing rooms. Some sales have them, some don't, and those that do may have very long lines. Know your sizes in each brand.
Bring a huge empty bag for sales that don't you require you check your bags. Especially for shoe sales, like Manolo Blahnik. Then, grab up 5 or more pairs at a time and go to the center of the room and try them on. If you pick shoes and try on one at a time – you'll miss out while others are grabbing your favorites.
Short on cash but have a bad shopping habit? Before you go, check sites like Neiman Marcus, Bergdorf Goodman and Barneys to see what's hot now. Buy some extra shoes and resell them on EBay. You'll probably make at least double what you paid and get your own shoes free.
Some sales (again, like Manolo) require the checkout ladies mark your shoes on the insole with a marker. Ask the girls at check-out REALLY (I mean REALLY!) nicely to go light on the magic marker lines they put through the Manolo tag. As soon as you get home, rub off the lines gently and lightly with a cotton swab and nail polish remover. Violà …brand new shoes for $100!
More NYC Sample Sales: NYC Sample Sale Calendar
Get Your Closet Rock-Star Ready!!!
"Diane styled me...by combining clothes and accessories I already had in my closet that I would never have put together myself.  I felt beautiful, stylish, and confident in front of my guests all day." -Liz
Ready to wake up EVERY morning with tons of great outfits in your closet you are excited to wear? Diane, a native New Yorker and Garment District alumn will go through your closet with you (in person OR virtual - you can be anywhere!), create dozens of amazing outfits and add professional styling.
Feel confident and empowered in everything you wear and everything you do. If you want EVERY piece of clothing in your closet making you feel like a million bucks, check out Diane's special NYC Insider Packages (make sure to mention NYC Insider Guide for the VIP treatment)!
The NYC Insider Printable Guide
Includes over 20 Discount and Outlet Shopping Locations rarely advertised in New York City. Not just discount chains, but REAL NYC Insider shopping secrets open to the public.
Did you know you can just walk into a specific Theory store and get 30% off any current item? If they don't have it in stock, they will special order it for you.
Get all our NYC Shopping Secrets on one page with a map (and some store manager's names!) so you'll know where the bargains are everywhere in NYC.
New York City Shopping Tours
Some of our best NYC Shopping Tours give you access to "only in NYC" private showrooms: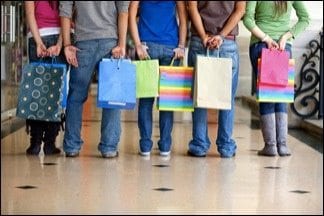 See the Insider Guide for more New York City Shopping Tours
Premium Designer Outlets Near New York City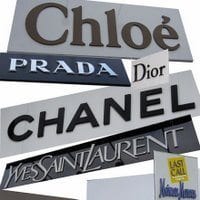 Woodbury Common Premium Outlets Bus Ticket - Save 10% - Take a 45 minute bus ride upstate NY and enjoy the world's finest designer labels for less at the Woodbury Common Premium Outlets. Save 25% to 65% on 220 designer and name brand outlet stores, such as Armani, Balenciaga, Jimmy Choo, Burberry, Chloe, Coach, Dior, Dolce & Gabbana, Gucci, North Face, Michael Kors, Prada, Escada, Fendi, Gap, Neiman Marcus Last Call, Off 5th, Polo Ralph Lauren, Tod's, and Versace, just to name a few.
Back to Top of NYC Sample Sale
Prior Manolo Blahnik Sample Sales:
November 8, 2016 – 10am to 5pm
April 27, 2016
November 4, 2015, 11am-4pm
May 13-14, 2015: Wed 12-4 (Press Only), Thurs 9-4 (usually open to public)
October 29, 2014
May 1, 2014
Warwick Hotel
65 W 54th Street, 2nd Floor (@6th Ave)
New York, NY 10019
November 14, 2015; 9am – 4pm
Manolo Blahnik Sample Sale (Press Sale) – in Connecticut
University of Connecticut's West Hartford Campus, School of Social Work
85 Lawler Road
Bantam, Connecticut 06750