NYC Insider > New York City Shopping > Shopping in New York City
Shopping in New York City
Straight from the Runway at Discount Prices
Shopping in New York City includes some unique discount stores, where everyday prices beat any department store sale. Another great NYC find are our Resale and Consignment Shops. Their gently used items might have been worn once, by a model or actress, during a Fashion Week runway show.
---
Discount Department Stores
When shopping in New York City, you should definitely try the two largest discount stores, Century 21and Loehmann's (Filene's Basement is currently working through a bankruptcy). Both are excellent and their everyday prices beat any department store sale. Their prices are similar to clearance prices, but usually during the current season. As with most discount stores, they are "hit or miss," depending on the day/week you go and what you're looking for…but you never know what goodies you can find.
Loehmann's – (not Loehmans)

Loehmann's buys nationally, so they have brands such as Juicy Couture, Theory, Nine West, Polo and DKNY. Great jean selection, Rock & Republic, Seven, Joe's. Occasionally, you can also find Manolo Blahnik, Prada, Chanel and I even saw Hermés, once.

The Upper West Side location often has a better shopping in New York City than Chelsea, as it has less traffic.
---
Century 21 Discount Department Store

Century 21 has a huge Men's department. Located near Wall Street, they originally targeted the business shopper. Because they work directly with garment district reps, and only have to stock locally, they also have very high end designers. Armani, Pucci, Prada and Missoni are regulars and they have a great shoe department for both men and women.

If you are downtown (Ground Zero, Wall Street), Century 21 is definitely worth checking out. Their hours revolve around Wall Street, please check in advance.

Financial District – 22 Cortlandt St (Church/Broadway)

Upper West Side – 1972 Broadway, near Lincoln Center
---
Nordstrom Rack Discount Department Store

New in 2010 to NYC, and a block from and DSW discount shoes, making Union Square somewhat of a discount shopping destination. Nordstrom Rack is the outlet of the famous department store, which does not have a NYC store. Their brands are not as upscale as Century 21 or even some of Loehmann's, but they have a good teenage and shoe selection.

60 East 14th St (4th Ave/Broadway)
Union Square
Back to Top of Shopping in New York City
---
Shopping in New York City – Resale Stores
Let me dispell any misnomers about our Resale and Consignment Shops in Manhattan – they are incredible gems. All their items are hand-picked by the stores' managers, who are fashionistas, and are either brand new with tags, or very gently used. It is not uncommon for gently used to mean it was worn once, by a model or actress, during a photo shoot or runway show.
True Story: I once picked up a pair of Christian Louboutins for $110, that still had the Neiman Marcus tag on the sole, along with the last name of a runway model and the show in which she wore them at Fashion Week!!
Brands regularly stocked include: Prada, Chanel, Hermés, Gucci, Armani, Versace, Christian Louboutin, Manolo Blahnik, Theory, Missoni and more – all at a fraction of the retail cost. For a true shopping in New York City experience, our resale stores are not to be missed.
NYC Insider Recommended Resale Stores
Designer Resale
324 E 81st Street (1st and 2nd)
INA
15 Bleecker St. Between Lafayette and Bowery
101 Thompson St. Between Prince and Spring
21 Prince Street and 19 Prince St (Men's)
207 W 18th Street (Men and Women)
208 73rd (2nd & 3rd Aves)
Fisch for the Hip
153 W 18th (6th and 7th)
Best selection of used Hermés bags in town (Birkin, Kelly)
A Second Chance
SoHo – 155 Prince Street (@ W Broadway), 212.673.6155
Upper East – 1109 Lexington Ave (77th and 78th, 2nd Floor), 212.744.6041
www.ASecondChanceResale.com
Other Resale Shopping in New York City
Roundabout
72 and Madison
646.755.8009
BIS Designer Resale
1134 Madison (84th & 85th)
Encore
1132 Madison Avenue (84th & 85th)
Michael's
1041 Madison Avenue, (79th and 80th)
LaBoutique
1045 Madison Ave – 2nd Floor, near 80th Street
803 Lex (& 62nd). – 2nd floor
160 W. 72nd St (Bway & Col)
Gabays
225 1st Ave (13 & 14)
M-S 10-7, Su 11-7
Back to Top of Shopping in New York City
---
Click here for New York City Shopping Tours and Outlets
---
Includes over 20 Discount and Outlet Shopping Locations rarely advertised in New York City. Not just discount chains, but REAL NYC Insider shopping secrets open to the public.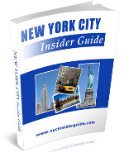 Did you know you can just walk into a specific Theory store and get 30% off any current item? If they don't have it in stock, they will special order it for you.
Get all our NYC Shopping Secrets on one page with a map (and some store manager's names!) so you'll know where the bargains are everywhere in NYC.
Back to Top of Shopping in New York City
---
Back from Shopping in New York City to New York City Shopping
Back from Shopping in New York City to NYC Travel Guide Home
---
New York City Passes
In MOST cases, a New York City Pass can offer a savings. See my review of the three main New York City Pass Discounts, New York Pass, New York City Explorer Pass and New York CityPass.
A NYC Sample Sale is one of our best hidden gems when shopping in New York City. New Yorkers can get almost ANYTHING at a major discount off the retail price! As a visitor, it is nearly impossible to get the inside scoop on NYC Sample Sales.
Top picks for New York Tours, many free! Guided tours to Central Park, top Movie and TV filmed spots, Greenwich Village, East Village, Wall Street, Ground Zero and more. Compare walking, bus tours and Statue of Liberty boat tours.
New York City Vacation
New York City Vacation Planning Guide with NYC Insider tips, maps, calendars, where to spend and save money, secret ways of getting discounts. Learn how to plan in the exact order to get the most of your New York City Vacation.
Discount NYC Hotels
One of the best discount NYC Hotels is reserved for a certain group and their eligible dependents and spouses. If you fall into any of these categories, rooms start from $25 per night.
Broadway Musical Wicked
When it comes to the Broadway Musical Wicked, I am totally biased, since I saw it on opening night and went to school with Idina Menzel, but…
Rock of Ages Broadway
In 1987 on the Sunset Strip, a small town girl met a big city rocker and in LA's most famous rock club, they fell in love to the greatest songs of the 80′s. Read the NYC Insider Guide review and see a video of Rock of Ages on Broadway.
---
Thank you for visiting the NYC Insider Guide …welcome to our city and I hope you love it as much as I do!
-

Welcome to New York City!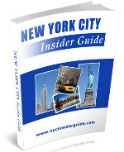 Download the free NYC Mini Guide
or the full
NYC Insider Print Guide
Compare NYC Passes
NY Explorer Pass
Customize your Sightseeing



New York Pass
50 Attractions in 3 days

CityPASS
51% off Top 6 Attractions