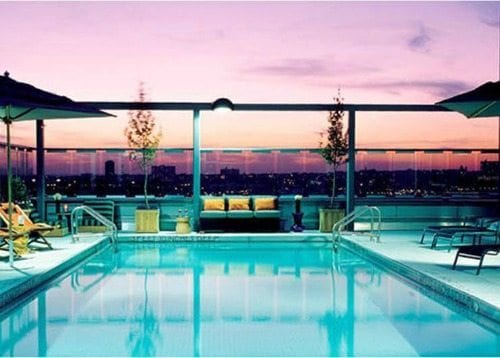 Safe and Fun NYC Things to Do
Open in NYC: 9-11 Memorial, The Highline, Top of the Rock, Empire State Building, Edge, The Bronx Zoo, Liberty Island, in-person Sample Sales. MoMA, The Met, Natural History, Madame Tussauds and much more.
New York City hotels with pools
are pretty rare, and a special treat for any local or visitor. Poolside at a hotel will likely conjure the image of a resort, beach balls being thrown and kids playing…but NOT in NYC! While a few of our hotels with pools are family-friendly, most are adult party zones with skyline views, cocktails, private cabanas and summer long pool parties. Since most are indoor/outdoor and heated, anytime of year is a great time to check into one of our
New York City Hotels with Pools
.