Experience this New York's Macy's Fireworks Yacht Dinner Cruise with Premium Entertainment, a once-in-a-lifetime VIP experience sailing through New York Harbor while viewing the world-famous Macy's 4th of July Fireworks® Spectacular! Celebrate the 4th of July in style with a premium open bar, waiter-passed hors d'oeuvres, a seated, gourmet 3-course dinner, and live entertainment. Enjoy breathtaking views of the Brooklyn Bridge, Statue of Liberty, Empire State Building, Chrysler Building, and One World Trade Center!
Wednesday, July 4, 2018, 7:00 PM – 11:30 PM
MACY'S 4TH OF JULY FIREWORKS DINNER CRUISE WITH PREMIUM ENTERTAINMENT
Pier 15, East River Esplanade, New York, NY 10006
Our luxurious, glass-ceiling yacht offers unobstructed views of the New York Skyline.
Our white-glove event promises:
A VIP Experience and guaranteed views of the 2018 Macy's 4th of July Fireworks®
Butlered Champagne Upon Boarding: Kick off your celebration with a bubbly glass of champagne and waiter passed hors d'oeuvres
A lavish, seated 3-course dinner and premium open bar service with signature cocktails
360-degree views of the renowned Manhattan skyline with the must-see NYC iconic landmarks viewable from the water
World-Class Entertainment: A variety of fun, classic New York entertainers will perform throughout the cruise
Our unique entertainment program includes:
A LIVE CABARET TRIBUTE TO FRANK SINATRA
Renowned vocalist, Steven Maglio, is a world-famous performer of Sinatra repertoire and a heralded Frank Sinatra tributeer. This dynamic recording artist has delighted audiences worldwide and has performed for countless celebrities, including the families of Frank Sinatra and Dean Martin, the Kennedys and President Trump. His acclaimed show has been booked at the hottest venues in New York, Atlantic City, Las Vegas and Beverly Hills. He is a true New York celebrity!
Special Guests:
THE HONEY TAPS, the girls with the happy feet! With a nostalgic wink to flappers of the roaring 1920s and bubbly chorus girls of the swinging 1930s, the Honey Taps have appeared nationally and internationally at iconic venues including Carnegie Hall, The Rainbow Room, The Plaza Hotel, JFK Library, The Queen Mary, The USS Midway, and Palais Royale.
Live DJ – Celebrate the 4th of July: Dance the night away as we sail past iconic landmarks! Our high-energy DJ gets you rockin' with a variety of your favorite tunes!

More on NYC Insider Guide: July 4th Fireworks Cruises in New York City
More Things to do in New York City
Sightsee from the Sky
Top of the Rock, Empire State Building or One World Observatory? Which is best and, if we have to choose, which should we visit? There is no easy answer, but here are some facts to help guide your choice.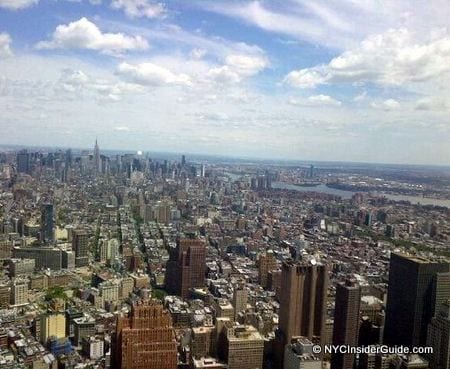 Empire State Building - (86 and 102 floors) Best for patient movie and history buffs who need to check it off their bucket list
Top of the Rock - (67-70 floors) Best for sweeping 360° vista views, including of the Empire State Building and Central Park. Shorter lines and cheaper than the ESB.
One World Observatory - (100-102 floors) Best for those who want to be first. Newest, most modern and high tech, with phenomenal views
See All: Top New York City Tourist Attractions
Back to Top of Fun Things to do in New York City
Take in ALL the Tours, Landmarks and Attractions and SAVE
NY Sightseeing Pass, New York Pass, NY Explorer Pass, CityPASS Compared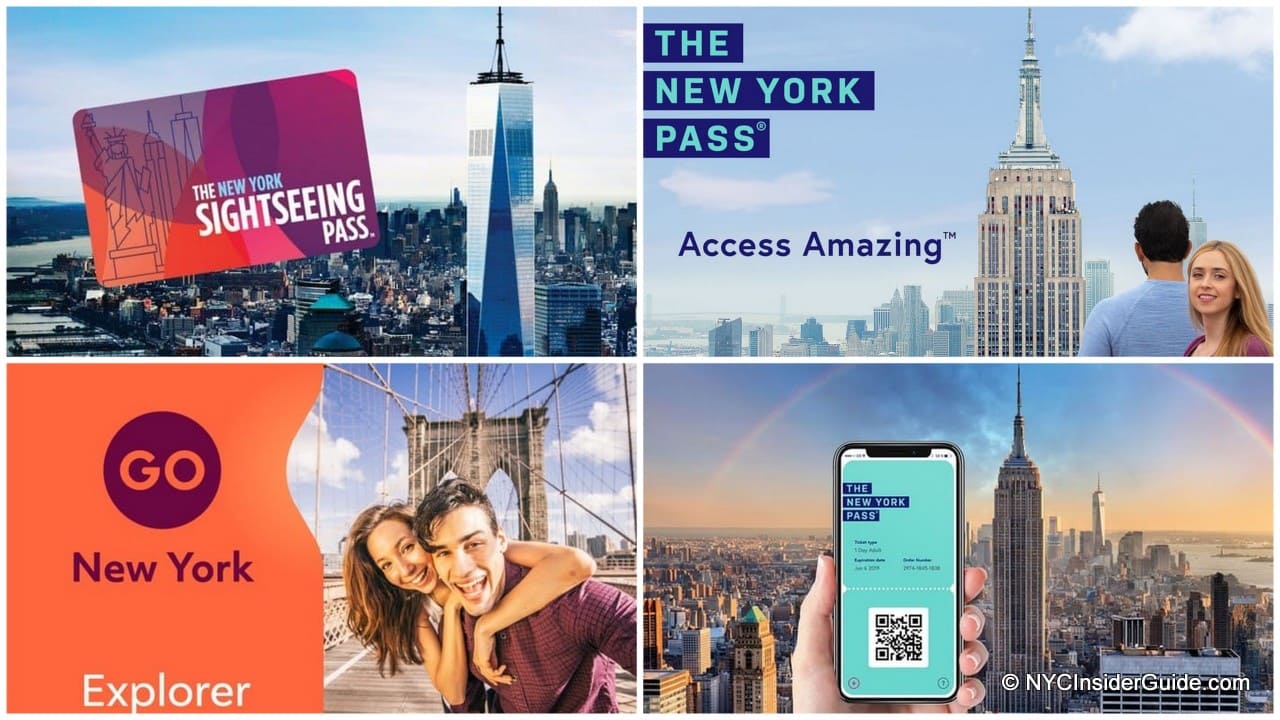 See All: New York City Pass Comparison Chart
Back to Top of Fun Things to do in New York City
Skip the Line and Do NYC VIP Style
Do you know how many attractions and tours let you skip (most) of the lines and be treated like a VIP? Save HOURS on your NYC Vacation.
Things to do in New York with Kids
One of the best parts of NYC is that what is fun for kids is usually just as much fun for adults. If you are joining us in NYC for a family vacation, then please read all about our local kid's favorites, along with special tips just for visitors.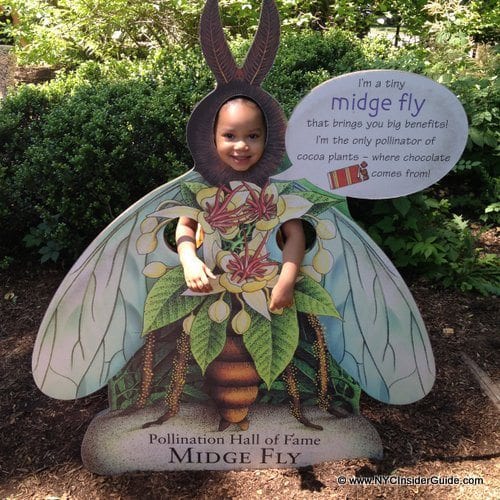 See All: Visiting New York with Kids.
Back to Top of Fun Things to do in New York City
FREE Things to do in New York City
There are tons of free things to do in New York all day, every day! Tours, attractions, museums, events, shows, sports, movie and more. Kids, adults, outdoors, indoors, active, lazy...you name it!
See All: Free Things to Do in NYC - weekly calendar of all free walking tours, free museum admissions, free things to do by season and more
Back to Top of Fun Things to do in New York City
A Night at the Museum
Just a few times per year, the Museum of Natural History lets you sleep over!!!! And yes, it's just like the movie! Evening and morning snacks, cots to sleep on, a flashlight fossil fact-finding mission, live animals, private museum tours and more.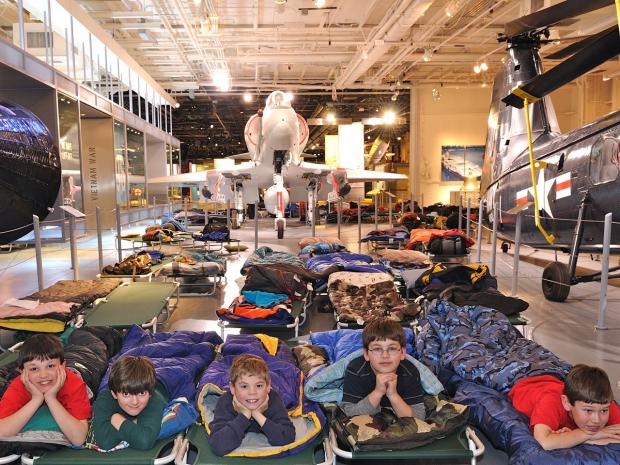 Sleep Over at the Museum of Natural History
March 16 & 22, 2019
April 5 & 13, 2019
May 3, 10, 17, 2019
June 7, 14, 21, 2019
This is an authentic NYC experience you and the kids can't miss! Ages 6 - 13, + an accompanying guardian.
New York City Nightlife
How do you make the most of your time in the city that never sleeps?? Some of the best 'only in NYC' nightlife experiences include skyline views, dinner cruises, Museums and attractions open late til 2am, rooftops, night tours, comedy clubs and more. Some of our top NYC Nightlife picks: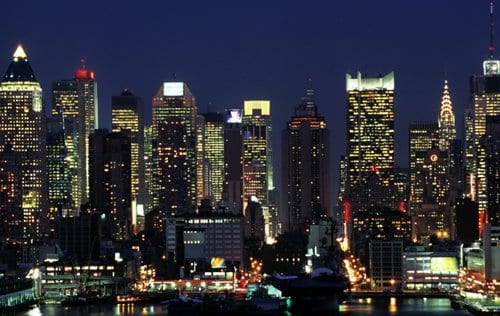 See all our Top Picks: New York City Nightlife
Back to Top of Fun Things to do in New York City
Save Big on Things to do in New York City
New York City Coupons and Discounts are available for almost everything one can do in NYC: concerts, shows, Broadway, sports, events, tours, attractions, beauty and spa and much more!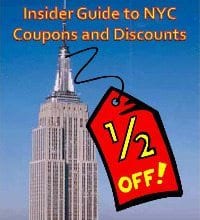 Sites we use ALL the time to save are:
Groupon - save on dining, tours, things to do, attractions, cruises, shows
ShowTickets.com - huge sightseeing tourist discounts
See All: Insider Guide to ALL our NYC Coupons
Back to Top of Fun Things to do in New York City
Romantic Things to Do in NYC
There are tons of things to do on your romantic New York City vacation. Attractions open late with skyline views, Central Park Tours, VIP Experiences, a helicopter ride. Some of the most popular romantic ways to see NYC include:
See more romantic things to do at: Romantic New York City Vacation and Valentine's Day in NYC
Explore and Indulge Like a Real NYC Foodie
There is no shortage of pizza, bagels, street vendors, cupcakes, craft beer and cocktails, rooftops and mini food parks to explore and so many more food choices in the five boroughs, along with wonderful guides who can't wait to show you them all!!!!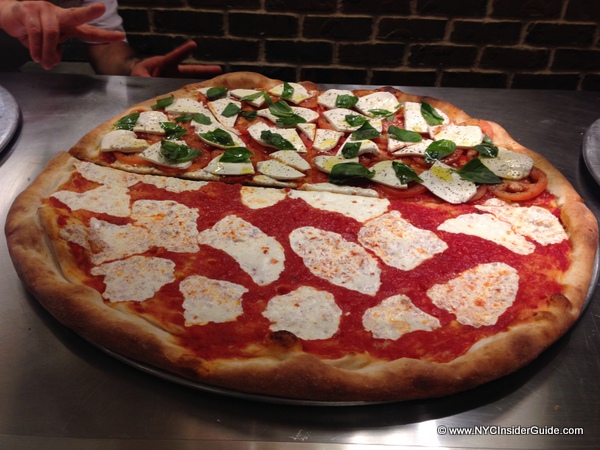 Back to Top of Fun Things to do in New York City
Spot Celebrities in NYC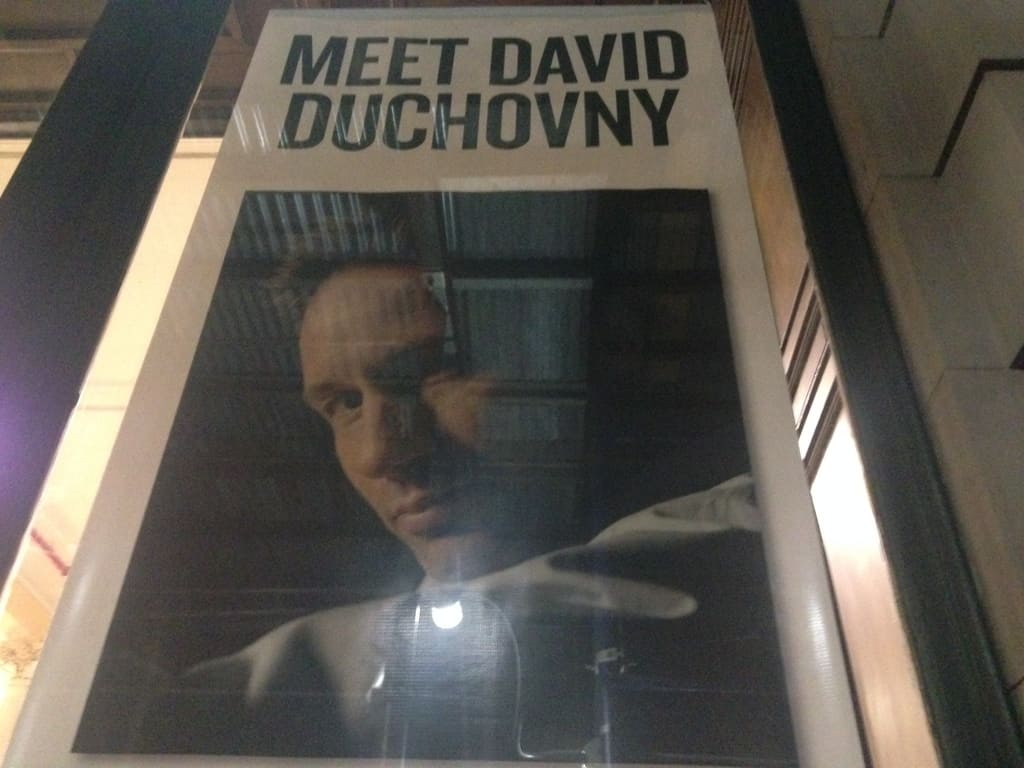 Where to find celebrities in NYC or which celebrities are living in NYC today are common questions by all, but celebrity sightings in NYC are way easier than you may think and happen all the time. You will, of course, see them on the subway, in Central Park, at the gym, in restaurants, at all the current hotspots, at shows and more. But here are some unique ways to see celebrities all over the city.
Back to Top of Fun Things to do in New York City
Get Out of NYC for a Day
NYC is within 3 hours of so many other cities and areas you can visit for just one day: Washington DC, Boston, Philadelphia, Niagara Falls, the Hamptons, Woodbury Common Shopping Outlets and more quite easily. Top choices for 1-day Out of Town:
See All: Day Trips Out of New York City
Back to Top of Fun Things to do in New York City
Follow NYC Insider Guide: