NYC Insider Guide October Events Calendar
New York City Events October 2012 include Halloween, Columbus Day Parade, NY Giants and Jets Football, New York City Wine & Food Festival, New York Television Festival and more. October is usually the beginning of fall in NYC. The leaves, especially in Central Park, are just glorious and colorful. The first hints appear the holiday season is just around the corner.
Half Price Tickets for New York City Events October
October 2012 Half Price Tickets:

– Harlem Globetrotters at Barclays Center
– Bring it On The Broadway Musical
– Mary Poppins on Broadway
– Zarkana: Cirque du Soleil at Radio City Music
– Fuerza Bruta: Look Up
– Nightmare on the Hudson Halloween Cruise
– Woody Harrelson's Bullet for Adolf
– Stomp
– Spider-Man Turn Off the Dark on Broadway
– Nightmare: Fairy Tales Haunted House
– Dangerfield's Comedy Club
– Madame Tussauds Wax Museum
– Bateaux New York Dinner Cruise
– Chinatown and Little Italy Food Walking Tour
– Avenue Q: The Tony-Winning Musical
Back to Top of New York City Events October 2012
October New York City Concerts and Shows
Back to Top of New York City Events October 2012
World Championship Boxing: Garcia vs. Morales
Saturday, October 2, 2012, 6:00pm

Don't miss Unified Super Lightweight World Champion Danny Garcia defending his title against Mexican legend and future Hall of Famer Erik Morales. Plus Brooklyn's own Paulie Malignaggi makes the first defense of his welterweight world championship against Mexico's Pablo Cesar Cano and an undercard stacked with Brooklyn's and New York's best boxers.
Back to Top of New York City Events October 2012
New York Yankees Post Season Tickets and Schedule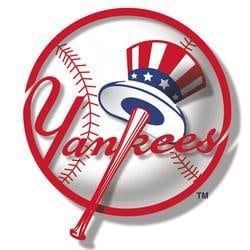 The Yankees are definitely moving on the Post Season in 2012! Anywhere from 12 to 19 baseball games stand between the New York Yankees and their 28th World Series Championship! Here's how the post season will likely play out:
American League Division Series best of five format, will begin on October 7th. Games are 10/7, 10/8, 10/10, 10/11 and 10/12. NY Yankees Home games are 10/10 and if necessary, 10/11 and 10/12.
American League Championship Series best of seven format begins October 13th. If they are in this series, Yankees Home Games are 10/13 10/14 and if necessary, 10/21 and 10/22.
The World Series takes place October 24 – November 1, with the American League team hosting games 3, 4 and 5. Should the New York Yankees advance to the World Series, the Yankee Stadium games will be Sat 10/27, Sun 10/28 and if necessary, Mon 10/29.
Dates and Times are subject to change
Yankees Play Off Tickets on Sale Now!!!!
Back to Top of New York City Events October 2012
Halloween in New York City

Central Park Halloween,
© NYCLovesNYC

The best things to do on Halloween in New York City, for both adults AND kids! The New York Halloween Parade in Greenwich Village is one of the largest and most famous in the world. There are tons of Halloween parties in NYC and all the best attractions, like Top of the Rock and Central Park, celebrate Halloween in New York City style.

See Halloween in New York City for the spookiest things to do in October.
Back to Top of New York City Events October 2012
Halloween New York City Vacation Package
New York Giants Football Schedule and Tickets
Come see the NEW YORK GIANTS – 2012 XLVI SUPERBOWL CHAMPIONS and FOUR TIME SUPERBOWL
WINNERS in action. Check out the New Giants MetLife Stadium, home of the 2014 Superbowl, and take the super-easy train to the game! See our star quarterback, Eli Manning, wide receiver, Hakeem Nicks along with our salsa-dancing Victor Cruz. Although they have the NFL's toughest schedule, the Giants are serious AFC contenders and a thrill to watch! Tickets start at just $40 per game! More Info: New York Giants Tickets, Schedule and Directions.
NY Giants Schedule – Home Games 2012
Wednesday, 9/5 8:30 pm, NBC, vs. Dallas
Sunday 9/16 1:00 pm, FOX, vs. Tampa Bay
Sunday 10/7, 1:00 pm, CBS, vs. Cleveland
Sunday 10/21, 1:00 pm, FOX, vs. Washington
Sunday, 11/4, 4:15 pm, CBC, Pittsburgh
Sunday 11/25, 8:20 pm, NBC, vs. Green Bay
Sunday 12/9, 4:15pm, FOX, vs. New Orleans
Sunday 12/30, 1:00pm, FOX vs. Philadelphia
Back to Top of New York City Events October 2012
New York Jets Football Schedule and Tickets
Get your New York Jets Tickets to see our star Quarterbacks Mark Sanchez and Tim Tebow live in action at the New MetLife Stadium, shared with the NY Giants and home of the 2014 Super Bowl.
New York Jets tickets are a bit more available than Giants tickets, and you can even get some at a discount with no fees! NYC's American football team is sure to provide some great football action this season, and the defense with Darrelle Revis and Bart Scott is as good as there is in the NFL.
NY Jets Schedule – Home Games 2012
Saturday, 8/9 7:00 pm, vs. NY Giants (Pre-Season)
Sun, 8/26 8:00 pm, NBC, vs. Carolina (Pre-Season)
Sunday, 9/9 1:00 pm, NBC, vs. Buffalo
Sunday, 9/30 1:00 pm, FOX, vs. San Francisco
Monday, 10/8 8:30 pm, ESPN, vs. Houston
Sunday, 10/14 1:00 pm, CBS, vs. Indianapolis
Sunday, 10/21 4:15 pm, CBS, at New England
Sunday, 10/28 1:00 pm, CBS, vs. Miami
Sunday 11/4 – BYE
Thursday, 11/22 8:20 pm, NBC vs. New England
Sunday, 12/2 1:00 pm, FOX, vs. Arizona
Sunday, 12/23 8:20 pm, NBC, vs. San Diego
Back to Top of New York City Events October 2012
Big Apple Circus – LEGENDARIUM 2012
October 20, 2012 – January 13, 2013
Lincoln Center Plaza in Damrosch Park

The spectacular Big Apple Circus leaps into its 35th Season with the all-new show, LEGENDARIUM, where no seat is more than 50 feet from the ring! Travel back in time to see a man on the flying trapeze, a captivating contortionist, uplifting acrobatic troupe, swaying wire act, swirling man in a giant hoop, the soaring heights of aerial straps and hanging silks! A juggling tango! Synchronized bicyclists! Horses, ponies, and pups! And two masked clowns! Half price tickets often at GoldStar. More information at Big Apple Circus.
Back to Top of New York City Events October 2012
68th Annual Columbus Day Parade
October 8, 2012, 11:30am-3:30pm
Fifth Avenue from 47th to 72nd Streets

Grandstands usually located on 5th Ave between 67th and 69th Streets. 35,000 marchers. Over 100 bands, floats and contingents. Nearly one million spectators. The Columbus Day Parade celebrates the spirit of exploration and courage that inspired Christopher Columbus's 1492 expedition and the important contributions Italian-Americans have made to the United States. The 2012 Grand Marshal is Mario J. Gabelli, the eminent philanthropist and investment innovator. There is also a special Columbus Day Mass at St Patrick's Cathedral. More on the Columbus Day Parade.
Back to Top of New York City Events October 2012
NYC by Foot – FREE Walking Tours of New York City
October has some of the year's most perfect weather for a Walking Tour of NYC, so why not try the city's BEST and FREE walking tours?

NYC Insider Guide October Pick: Central Park

NYC by Foot offers tours through Central Park, Lower Manhattan, Greenwich Village, Midtown and most every other area and neighborhood in NYC. Their guides are all licensed in NYC, are passionate about NYC and work just for tips! With about 2-4 tours around the City daily, what's not to love about Free Tours by Foot? More New York City Walking Tours.
Back to Top of New York City Events October 2012
Annie Broadway Musical
Opens October 2, 2012

With equal measures of pluck and positivity, little orphan Annie charms everyone's hearts, despite a next-to- nothing start in 1930s New York City. And now, alongside her signature pal dog, Sandy, she has set her sights on making us grin from ear to ear as she inspires a whole new millennium.

Reviews and Tickets: Annie Broadway Musical (on sale Sept 1, 2012)
Back to Top of New York City Events October 2012
New Yorker Festival 2012
October 5-7, 2012
Tickets on Sale 9/10

The Annual New Yorker Festival is a weekend celebration, bringing together writers, thinkers, artists, and other luminaries.

In 2010, the festival included a special opening-night screening of "The Social Network," followed by a talk with the film's stars, Jesse Eisenberg and Justin Timberlake, and its screenwriter, Aaron Sorkin. Stay tuned for 2012 updates on The New Yorker Festival.
Back to Top of New York City Events October 2012
New York City Wine and Food Festival
October 11-14, 2012, Tickets on Sale June 25th

With over 120 events held in the Meatpacking District, surrounding areas and DUMBO Brooklyn, this is the only festival in New York to bring together both legendary culinary icons from around the globe and America's most beloved television chefs.
This year's guests include Giada De Laurentiis, Jamie, Bobby and Paula Deen, Guy Fieri, Bobby Flay, Emeril Lagasse, David Burke and Martha Stewart, to name just a few. Tickets start at $18 for some great Kid's Events and go up to several hundred for private dinners with the famous chefs. Make sure to check for Half Price Tickets, just released. More Info: New York City Wine & Food Festival
Back to Top of New York City Events October 2012
New York Television Festival
October 22-27, 2012

Held annually each fall in New York City, the birthplace of modern television, the Festival unites artists, executives, industry figures, and fans together in one forum to celebrate the medium and to help shape its future. The week-long celebration features screenings of the best independently-produced content, panels and talkbacks with industry thought leaders and creative luminaries and red-carpet premieres of the stars and creatives behind the seasons' most anticipated new network and cable shows. More Info: New York Television Festival
Back to Top of New York City Events October 2012
10th Annual 'Open House' New York City – FREE
October 6-7, 2012

Open House New York will once again unlock the city, allowing New Yorkers and tourists alike free access to hundreds of sites talks, tours, performances and family activities in neighborhoods throughout the five boroughs. From private residences and historic landmarks, to rooftop farms and sustainable skyscrapers, OHNY gives you rare access into the extraordinary architecture that defines New York City.

Photo: Art Deco lobby of the Chrysler Building – a tour site of Open House New York.
Stay Tuned for 2012 Updates: 2011 Tours are expected to include: undeveloped third section of the High Line, the new Hôtel Americano, United Nations, the Little Red Lighthouse, World Trade Center 7, the Brooklyn Navy Yard and more. Samples of previous tours include architects discussing design plans for the new World Trade Center and a Historic tour of the Apollo Theatre with Billy Mitchell. Check out OHNY Kids!, various tours, architecture and NY History, sustainable NYC and even compete in their photography contest.
Back to Top of New York City Events October 2012
CMJ Music Marathon and Film Festival
October 16-20, 2012

The ultimate in music and film premieres, the CMJ Festival is a NYC classic, held at New York University's Greenwich Village campus and other venues. CMJ Film Festival has hosted over a decade of premieres and advance screenings, including Pulp Fiction, Boogie Nights, Walk The Line, Swingers and Fight Club. The list of musicians performing live is equally as impressive.
CMJ Music Marathon & Film Festival, the world's most important platform for the discovery of new music, dominates downtown New York City with five nonstop days and nights of over 1,200 live band performances and dozens of the most cutting edge films in 75 of New York City greatest nightclubs and theaters. NYC's largest music festival brings together more than 120,000 fans, music business professionals, artists and filmmakers with exclusive nighttime music, parties, daytime exhibit area, panels, film premieres, seminars, and special events. Tickets start at $100 for student groups.
Back to Top of New York City Events October 2012
Ice Skating in New York City
For tourists and locals alike, ice skating at Central Park, Rockefeller Center and Bryant Park is a classic New York winter experience.

We also have several other Ice Skating Rinks around the city and into the boroughs.

Here are the details for Ice Skating in New York City, including rates and dates plus NYC Insider Tips for discounts and coupons.
Back to Top of New York City Events October 2012
Times Talks – New York Times Live Interviews 2012
TimesCenter
242 West 41st Street (7th/ 8th Aves)
Tickets usually $30
www.timestalks.com

Now, this is NYC! Times Talks are a diverse series of interviews, in a fairly intimate setting, with world-famous authors, actors, politicians and celebrities (I mean SUPER A-LIST), each facilitated by a New York Times reporter (Master of Ceremonies).

Top picks for October? Yoko Ono! Also join famous chefs Giada De Laurentiis and Bobby Flay, Paula Deen, Marcus Samuelsson and more!
Back to Top of New York City Events October 2012
Spa Week – The best NYC Spa Services for $50
October 15-21, 2012
Reservations open mid September

Hundreds of top spas around the city offer treatments for $50. Facials, massages, laser hair removal and more. My favorite spa is Great Jones (at left), because of their amazing water lounge, steam and sauna, however, they no longer have the best spa week deals. Another great spa that partakes in Spa Week is Elizabeth Arden. See Spa Week for details.
Back to Top of New York City Events October 2012
Night of Too Many Stars
Saturday, October 13, 2012, 7:30 pm
Beacon Theatre (Broadway at 74th St)

A concert for Autism Education hosted by Jon Stewart. The all star celebrities scheduled to appear include: Andy Cohen, Stephen Colbert, Tina Fey, Tracy Morgan, Bill O'Reilly, Amy Poehler, Seth Rogen, Bob Saget, Jerry Seinfeld, Jason Sudeikis, Triumph the Insult Comic Dog and more to be announced! Tickets start at $130.
Back to Top of New York City Events October 2012
Ongoing New York City Events October 2012
Back to Top of New York City Events October 2012
Tickets on Sale:
NYC October Concerts: Jay Z, Barbra Streisand, Martina McBride , Journey and Pat Benatar, Rush, Crosby, Stills and Nash, Smashing Pumpkins, John Legend, Jonas Brothers
NYC November Concerts: Madonna, Justin Bieber, Aerosmith and Cheap Trick, The Who, Neil Young & Crazy Horse, Bob Dylan
NYC December Concerts: One Direction, Jason Mraz, Andrea Bocelli, Neil Young & Crazy Horse
NYC Concerts 2013: Green Day, Lady Gaga, Rihanna, Pink
New York City Events October 2012
Harlem Globetrotters – October 7th, Barclays Center
The Anachronism Festival NYC – Sunday October 14th, 2012
The Affordable Art Fair NYC – October 4 – 7, 2012
Pamper Me Fabulous NYC – Sunday, October 7, 2012
5K/1 Mile Walk/Dog Walk NYC Event – Saturday, October 13th
NY eHealth Collaborative 2012 Gala & Awards Ceremony – October 15, 2012
Jazz Concert Benefit at Cotton Club NYC – October 16th
Oktoberfest NYC – September 22 to October 7, 2012
Hello Gorgeous! A Salute to the Streisand Songbook – October 12th
Light the Night Diwali Cruise – October 20, 2012
Fortune Society Honors Former Chief Judge NYC – Monday, October 29th
Soaked by The Todd Henry Movement – Oct. 25-28
InterHarmony International Festival Series Carnegie Hall – October 25th
Historic Fireboat John J. Harvey Family Fun and Benefit – Sun, October 28th
The Kong Show: Spooktacular! – October 29th
Harvest Moon Ball Swingdance – Tuesday Oct 30th
Back to Top of New York City Events October 2012
More New York City Events
Back to NYC Events from New York City Events October 2012
Follow NYC Insider Guide: