NYC July Events and Activities Calendar
New York City Events July 2017 include July 4th Fireworks, Met Museum Roof Martini Bar, Restaurant Week, Central Park SummerStage, Midsummer Night Swing, Yankees, Mets. Awesome concerts this month include: Phish, Queen & Adam Lambert, Eagles, Fleetwood Mac, Steely Dan, Journey, Earth, Wind & Fire, The Doobie Brothers, Billy Joel, Tom Petty, Hall & Oats, John Mellencamp and more!
Best Hotels for NYC July 4th Fireworks
This is your chance to grab a prime view of the spectacular display! Nothing beats watching the fireworks from your hotel rooftop, restaurant or private balcony.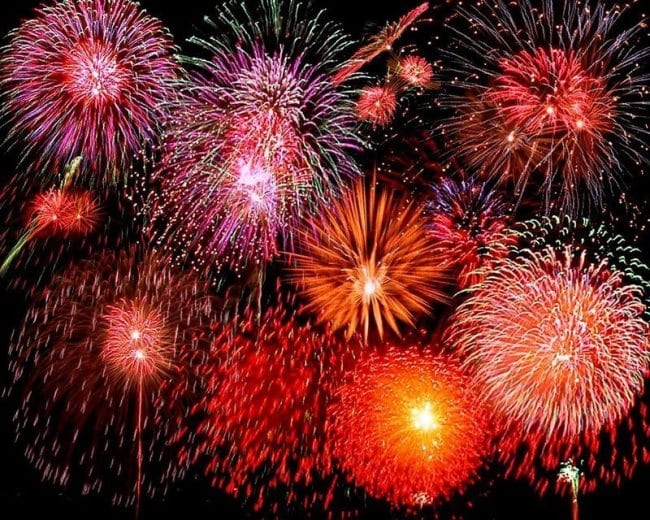 Park South Hotel – rooftop patio with amazing fireworks views (and NYC Insider Discount)
Dumont NYC – 'What an amazing experience viewing the show from my room on the 33rd floor.'
Affinia Manhattan NYC – VIP fireworks experience with vacation package
See All: Hotels for NYC July 4th Fireworks
Sports New York City Events July
Make sure to add a NYC Game Day to your NYC vacation – it's an absolute MUST in NYC! Head to Yankee Stadium to grab a hot dog and cheer on the Yankees or NYCFC or head to baseball's nicest stadium, Citi Field, to cheer on the Mets. The sports atmosphere in New York is exhilarating year round and some of the most intense competition is within our own rivalries!
Back to Top of New York City Events July Activities Calendar 2017
July 4th in New York City | Fireworks, Hotels, Cruises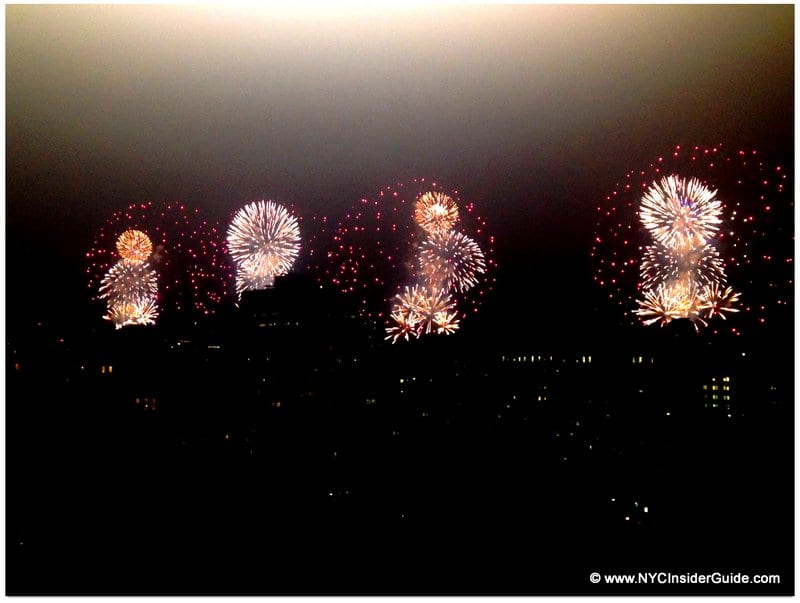 Macy's July 4th Fireworks
Tuesday, July 4, 2017, 9pm
The 2017 fireworks will return to the East River and light up the night from two locations, offering more river views than ever.
Check out the complete NYC Insider Guide to July 4th in New York City. Best hotels, cruise options, viewing spots, vacation packages, BBQs, picnics, hot dog eating contests and more.
Back to Top of New York City Events July Activities Calendar 2017
July New York City Shows and Concerts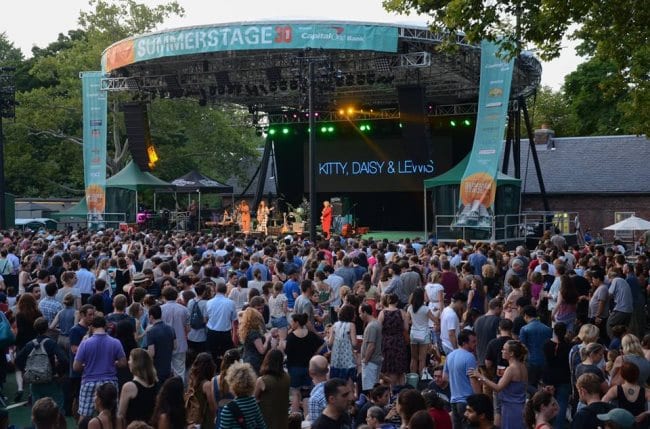 See All: NYC Concerts Shows July
Back to Top of NYC Concerts Calendar
Madame Tussauds Ghostbusters Experience
From the eerie underground tracks of the NYC subway to the basement of a haunted mansion to Ghostbusters Headquarters to the streets of Times Square, brace yourself for several spooks and even catch a ride on Ecto-2. The Ghostbusters Experience is a multi-layered and sensory environment immersing you into a fantastical and spirited world, inspired by the 2016 film.
Back to Top of New York City July Events Calendar 2017
Ongoing New York City Events July 2017
Back to Top of New York City July Things to Do 2017
100 Free Things to Do in New York in Summer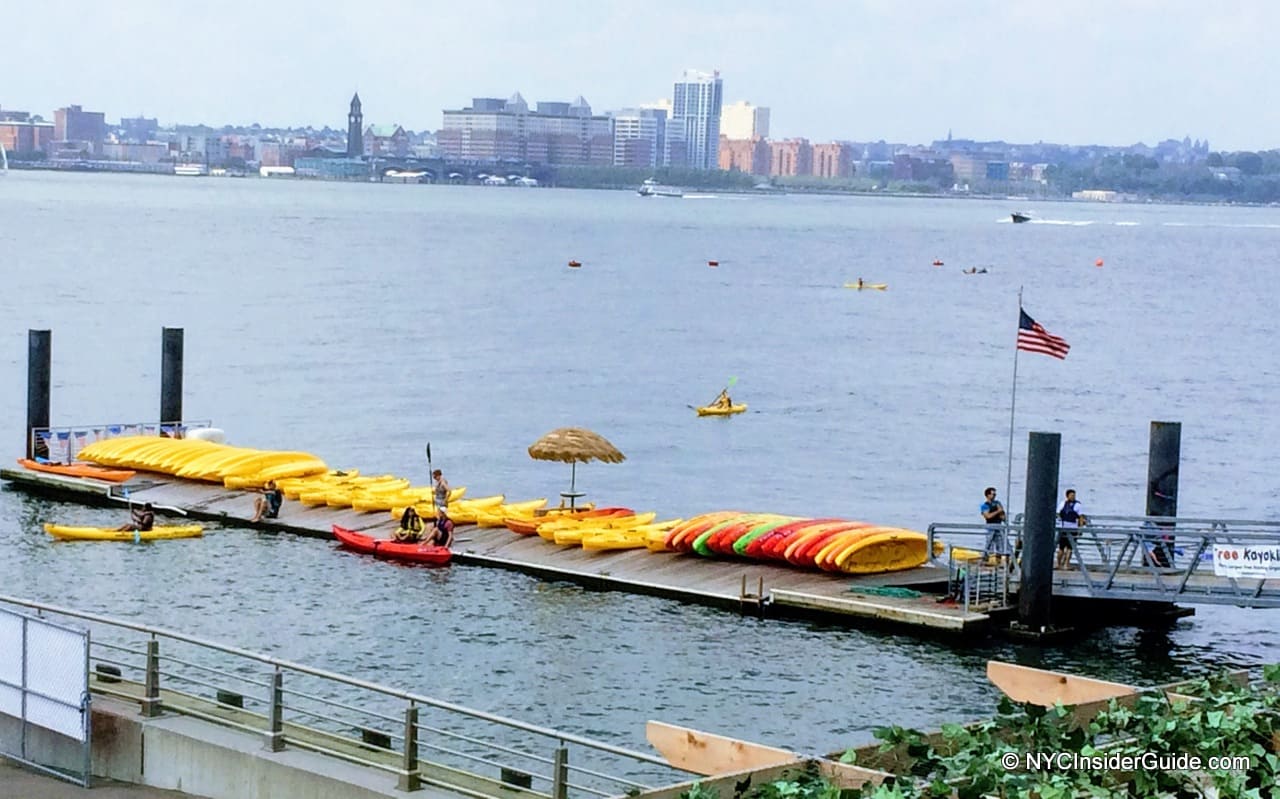 Free things to do in New York in Summer are everywhere, every day and every night! Kids, adults, outdoors, indoors, active, lazy…you name it! Free summer activities in NYC include concerts, movies, sports and fitness, arts and culture, museums, tours. So whether you want free tennis, an outdoor concert, a movie under the stars or free opera outdoors in the park, we have you covered with over 100 FREE things to do in NYC this summer.
Back to Top of New York City July Things to Do 2017
July Broadway Show Picks
Check out our newest Broadway Shows and top NYC Insider Picks for July!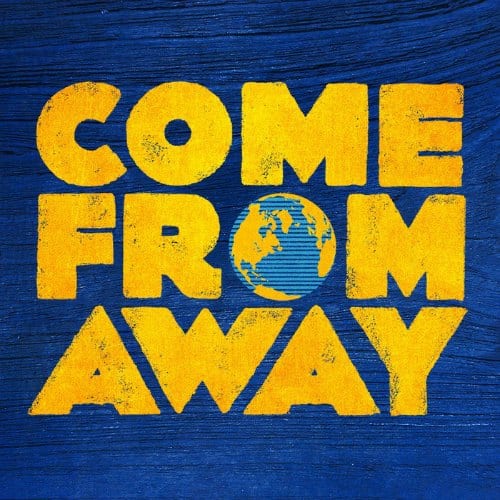 Come From Away Broadway Musical
On September 11, 2001, 38 planes, carrying thousands of people from across the globe, were diverted to the air strip in Gander, Newfoundland. Undaunted by culture clashes and language barriers, the people of Gander cheered the stranded travelers with music, an open bar and the recognition that we're all part of a global family.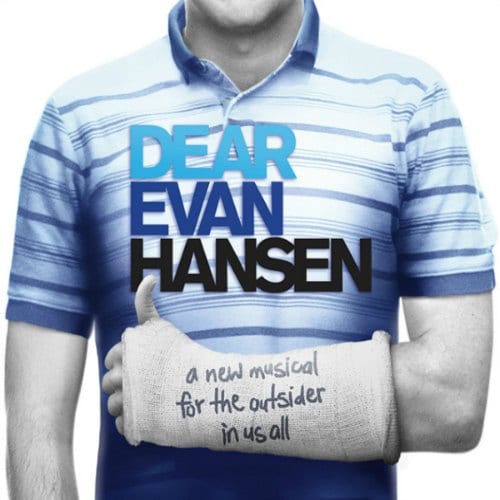 Dear Evan Hansen Broadway Musical
A letter that was never meant to be seen, a lie that was never meant to be told, a life he never dreamed he could have. Evan Hansen is about to get the one thing he's always wanted: a chance to finally fit in. Ages 12+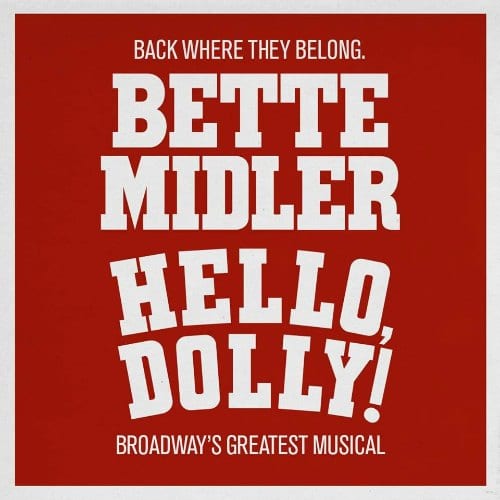 Hello, Dolly! – Bette Midler & David Hyde Pierce
Hello, Dolly! tells the story of an outspoken matchmaker, Dolly Gallagher, who lands in New York City and is on the lookout for a possible wife for a well-known and very rich millionaire, Horace Vandergelder. The trouble is, she just may want to marry the rich man herself! Previews March 15, 2017; Opens Apr 20
Full List of Broadway Shows and Discount Broadway Tickets

Back to Top of New York City Events July Activities Calendar
Celebrities on Broadway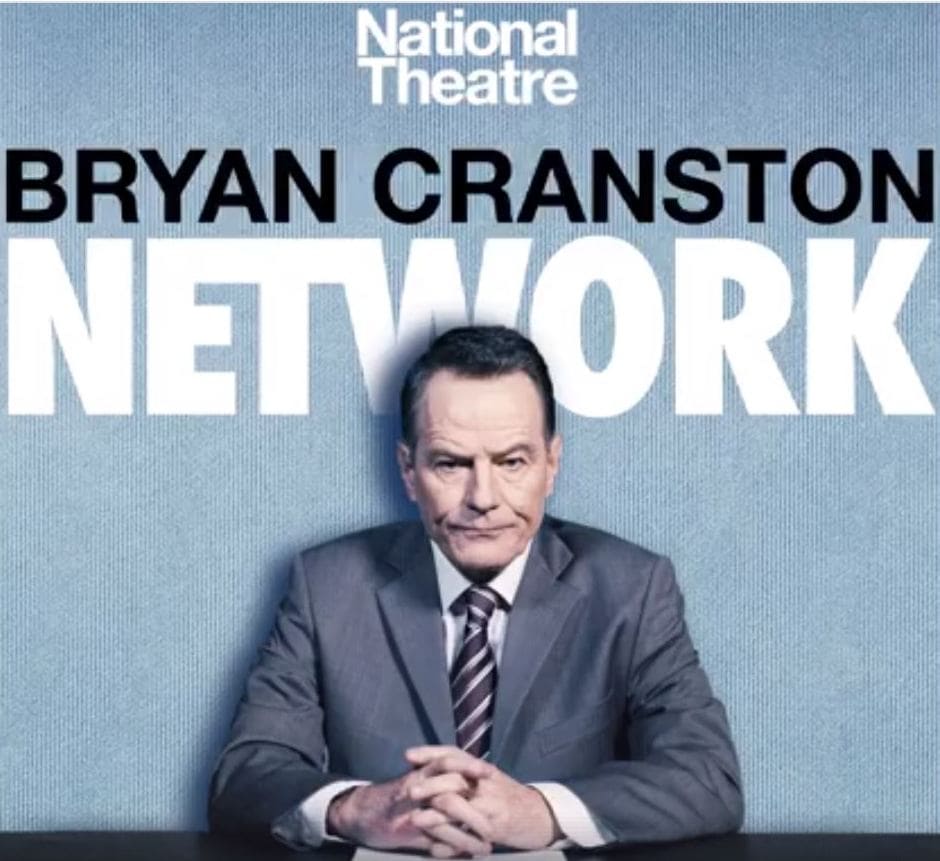 Back to Top of New York City July Things to Do 2017
FREE Broadway in Bryant Park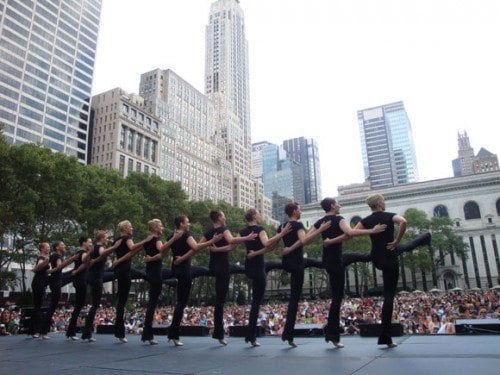 Thursdays, July 6 – August 10, 2017
12:30pm – 1:30pm on the Lawn
42nd St and 6th Ave
See free LIVE performances of Broadway's hottest shows outside on Thursday afternoons all summer. The casts take the stage at 12:30pm, but if you arrive early, around 11:30am for the sound check, you may see each performance twice.
More Info: www.bryantpark.org
Back to Top of New York City July Things to Do 2017
New York City Hotels with Pools
While a few of our hotels with pools are family-friendly, most are adult party zones with skyline views, cocktails, private cabanas and summer long pool parties. We highlight more than 10 family-friendly and adults-only hotel pools, many with day-pass availability for NYC locals.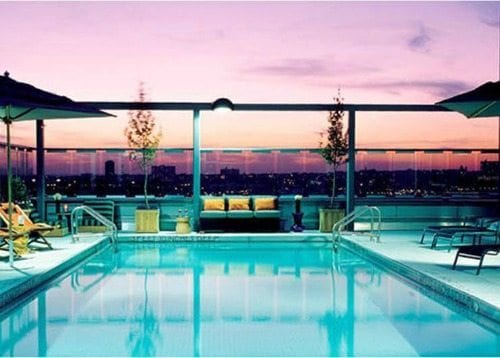 Since most are indoor/outoor and heated, anytime of year is a great time to check into one of our New York City Hotels with Pools.
NYC Restaurant Week Summer 2017
July 24–August 18, 2017. Reservations Open July 10th
A three-course dinner at the best restaurants in New York for $42? Sign me up! One of my favorite times of the year. I love a good bargain almost as much as I love good food. It almost feels like you're stealing..only you're not.
Read more on Restaurant Week New York City and also check out French Restaurant Week from July 3-16, 2017 and possibly another NYC Cocktail Week.
Back to Top of New York City Events July Activities Calendar 2017
NYC Insider Map and Guide to Manhattan
I wanted to let you know how much I enjoy the insider guide and maps. It is exactly what I was looking for and trying to search the internet for weeks and still did not find even a fraction of what you have in your guide. Even something as simple what direction avenues and streets run was not something I thought of or found any information on but is very important. Exactly what I was looking for. Don't waste your time researching and trying to find all this information online when you can get it in the insiders guide. Wonderfully put together and extremely helpful. Thank you. - Mary Margaret (October 2018)
Download over 100 pages of NYC maps, information and recommendations in less than 5 minutes! Our NYC Insider Printable Map Guide Book, Travel Planner and Bonus Map Guides include organized, easy to follow, color coded guides, detailed maps of every neighborhood, weekly chart of Free Museum Days and Times and free weekly neighborhood tours, Best of NYC Categories and lists by ALL native New Yorkers. Download everything you need to know NYC Like a Pro and make the most of your NYC vacation.
L-O-V-E this guide! It's well thought out, easy to read and easy to follow with a very sensible layout. I can tell whomever wrote this put a heck of a lot of thought into every section. Thanks so much for this awesome book. This is going to make this our best NYC trip by far. --Brenda, PA
Back to Top of New York City Events July Activities Calendar 2017
Riverflicks FREE Movies in Hudson River Park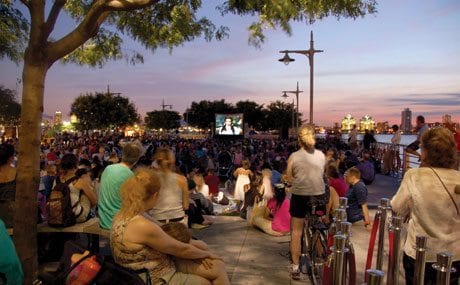 Weds (Adults) and Fridays (Kids)
Adults: Pier 63 at W. 23rd Street
Kids: Pier 46 at Charles Street
Free outdoor movies under the stars on Manhattan's west side waterfront!
Movies start at Dusk, around 8:30pm. Free Popcorn! Beverages and snacks available for purchase.
Wednesdays, July 5 – Aug 16, 2017
Adult Movie Line Up:
July 5 – Moonlight
July 12 – Keanu
July 19 – Arrival
July 16 – Lego Batman Movie
August 2 – Hidden Figures
August 9 – La La Land
August 16 – Logan
Family Fridays, July 7 – Aug 18
Kids Movie Line Up:
July 7 – The Secret Life of Pets
July 14 – Trolls
July 21 – Willy Wonka and The Chocolate Factory
July 28 – Kubo and the Two Strings
August 4 – Sing
August 11 – Fantastic Beasts
August 18 – The Karate Kid (1984)
More Free Summer Movies in NYC
Back to Top of New York City Events July Activities Calendar 2017
New York Musical Theatre Festival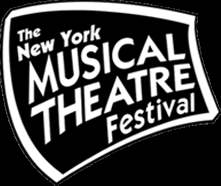 July 10 – August 6, 2017
Hailed as "the Sundance for Musical Theatre," the three week New York Musical Theatre Festival is jam-packed with over 30 new musicals and dozens of concerts and special events. There's something for everyone – from traditional musical comedies to hip hop to edgy rock dramas and more! Tickets are just $20 to see the hit shows of tomorrow, featuring some of musical theatre's most talented performers.
More Info: www.nymf.org
Back to Top of New York City July Things to Do 2017
New York City Events Calendar 2019
Things to Do in NYC by Month
Our Event Calendars show you exactly which events occur by day, but our Things to Do monthly guides highlight seasonal tours, bike rides, best time for boat cruises, when to buy tickets, the biggest sales and all the optimal times to do activities by month.
Check out our Monthly Things to do in NYC Guides.
Promote YOUR NYC Event on NYC Insider Guide
NYC Insider Guide consistently ranks on the first page of Google and other search engines for New York City Events. We can get YOU there as well! There is no faster, easier or more cost-effective way for YOUR event to be highlighted in Google's #1 spot. Learn More: Promote your New York City Event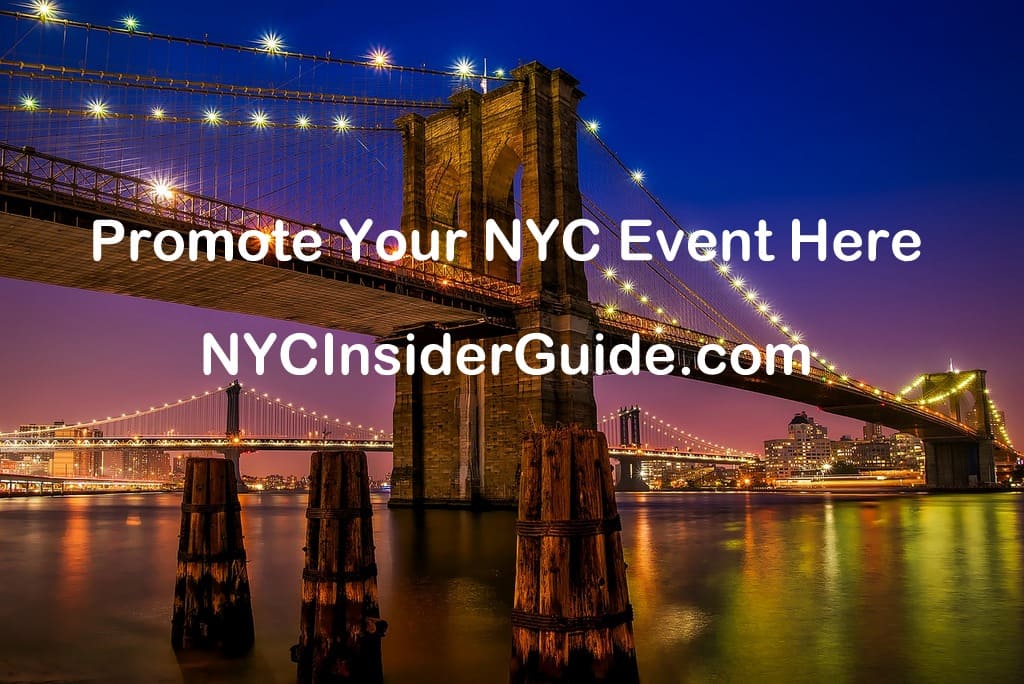 Back to Top of New York City Events 2019 Activities Calendar
Promote YOUR Business on NYC Insider Guide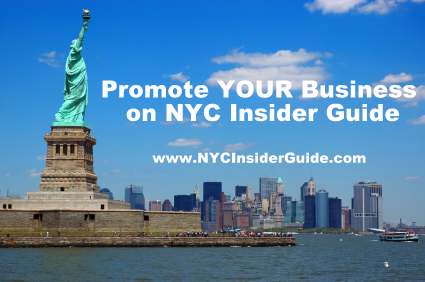 Help US Help Our site visitors by promoting YOUR NYC business. Have a great NYC restaurant, hotel, store or attraction? Want to offer a coupon to our guests? Want to share your favorite parts of New York City? We want to hear all about it.
List free or choose from one of our featured packages. We love to design custom promotions that help both our site visitors and our local NYC businesses. We never do banner advertising. We work WITH you to make the most of your advertising by designing unique programs to maximize our expertise with our site visitors and spending habits.
Back to Top of New York City Events 2019 Activities Calendar
More New York City July Events Calendar
Free Fitness in New York City
Lincoln Center Festival – July 10-30, 2017
lincolncenterfestival.org
Back to Top of New York City Events July Activities Calendar 2017
Follow NYC Insider Guide: