Starring Nathan Lane, Matthew Broderick, Stockard Channing
CLOSED. See the current: List of NYC Broadway Shows
Nathan Lane is back (3/31/15-6/7/15).
It's opening night of Peter Austin's new play as he anxiously awaits to see if his show is a hit. With his career on the line, he shares his big First Night with his best friend, a television star, his fledgling producer, his erratic leading lady and more.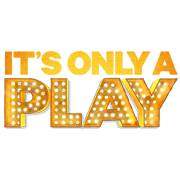 Buy Great Broadway Tickets Today!