Interactive, Immersive Exhibit Museum for Kids and Adults
The Discovery Center, in Times Square, hosts very interactive and educational exhibits that cover modern as well as historical themes. The Discovery Center is a huge 60,000 square foot space, where the New York Times was printed for almost 100 years. Recent exhibits include The Hunger Games, Harry Potter, Lego Exhibition, Spy – The Secret World of Espionage and many more.
Discovery Center Ticket Info
Current Discovery Center Exhibits
Star Wars and the Power of Costume
November 14, 2015 – September 5, 2016
Featuring 70 hand-crafted costumes from the first six blockbuster Star Wars™ films. See the menacing black mask of Darth Vader, the gilded suit of C-3PO, the lavish royal gowns of Queen Amidala and a bikini worn by Princess Leia when enslaved by Jabba the Hutt and get a sneak preview of seven additional costumes from the new film, Star Wars: The Force Awakens.
Vikings Exhibition
February 2016 – September 5, 2016
You think you know the Vikings… but you have no idea. Explore their legendary, often-misunderstood culture like never before with a striking display of more than 500 groundbreaking archaeological discoveries (many never before seen outside of Europe). The Vikings Exhibition shows us why, even 1,000 years later, Viking culture still captivates our imagination.
Body Worlds will leave you with a profound understanding of what makes you move, what makes you tick, and what makes you unique. This multimedia exhibition about health, wellness, and living is unlike any other, and presents the rare opportunity to learn about the forms and functions of anatomy. See what a healthy body looks like, learn how poor diet and disease can affect you, and begin to understand the vulnerability and potential of the human body. (Tickets on sale through January 3, 2016)
Times Square Neighborhood Guide
Want to stay or explore near the exhibit? Check out the NYC Insider top recommended Times Square hotels and restaurants.
Boutique Hotels in Times Square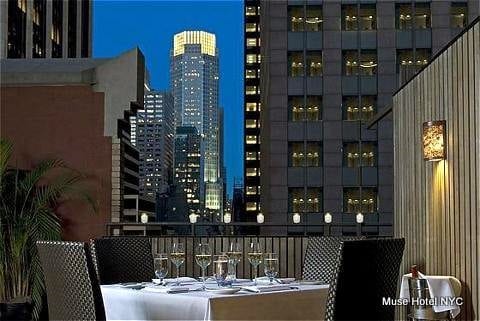 See Also: Boutique Hotels in New York City
Top of Times Square NYC Guide
Suite Hotels in Times Square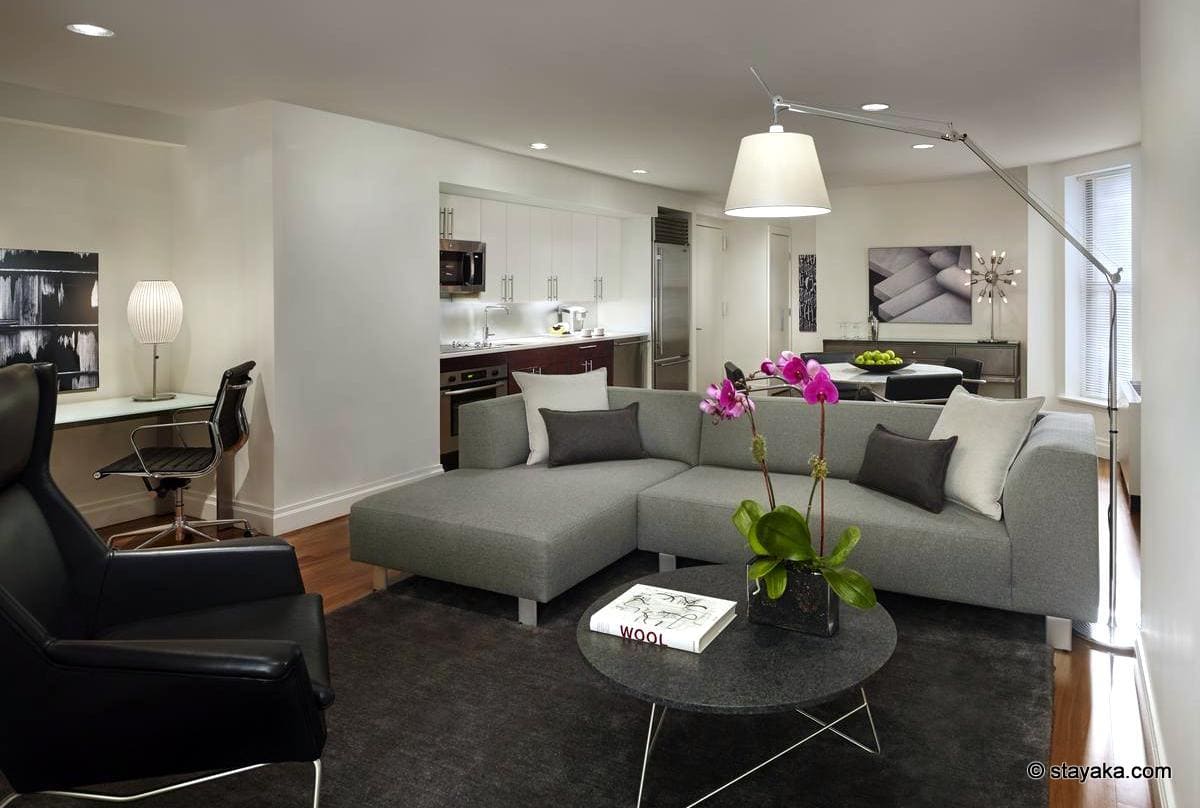 See Also: Suite Hotels in New York City
Top of Times Square NYC Guide
Cheap Budget Hotels – Times Square
Some of our top value picks in Times Square include: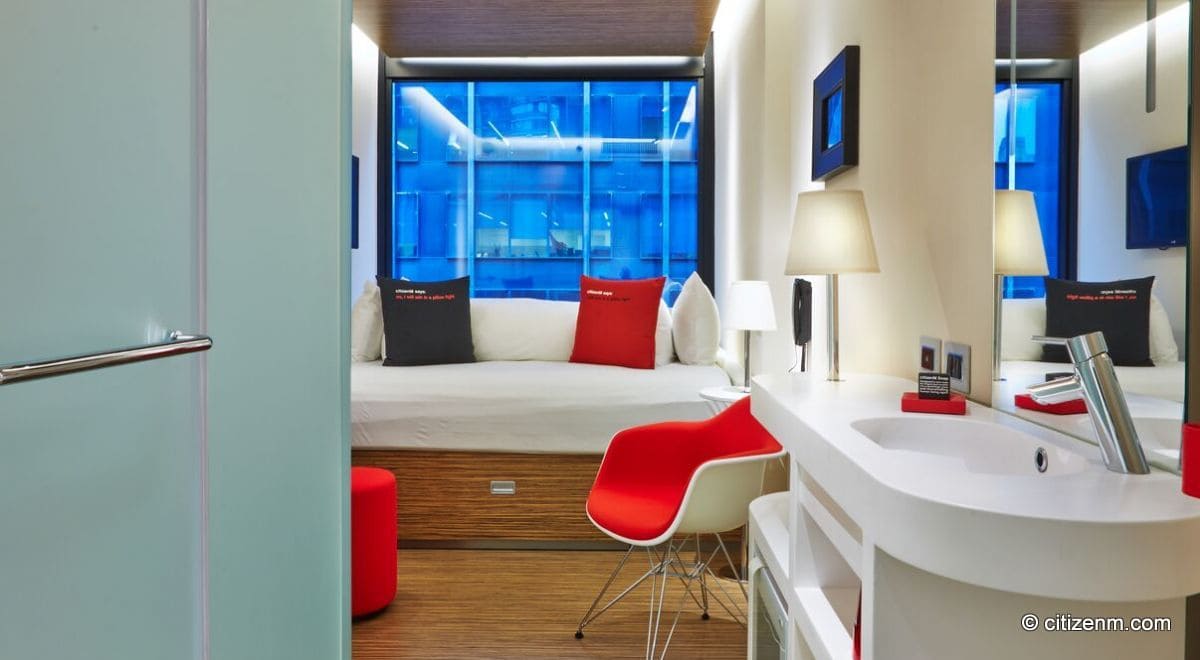 See Also: Cheap Budget Hotels in NYC
See More: Hotels in Times Square and Times Square Neighborhood Guide
Back to Top of Discovery Center Times Square
Past Discovery Center Exhibits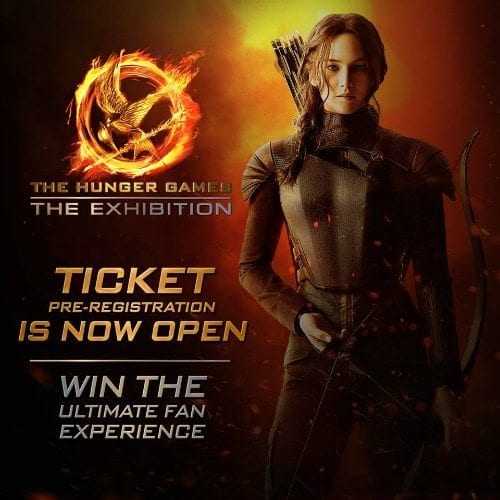 The Hunger Games Exhibition
July 1, 2015 – January 3, 2016
Prepare to be ignited with immersive themed environments, hundreds of authentic costumes and props and highly interactive digital and hands-on experiences, while you explore the world of Panem. Follow Katniss Everdeen's inspirational journey, from her humble beginnings in District 12 to her emergence as the Mockingjay.
More Info: The Hunger Games Exhibition
Marvel Avengers provides a first-hand look at intelligence files, classified studies, and experiments that explore the history and scientific origins of Marvel's The Avengers including Iron Man, The Hulk, Captain America, Thor, and more. Be amazed as the the science behind Super Heroes is brought to life and allows fans of all ages to participate in a simulated recruitment, as if they were being trained as agents of S.H.I.E.L.D. of the beloved Marvel Universe.
More Info: Marvel Avengers (Tickets on sale through September 7, 2015)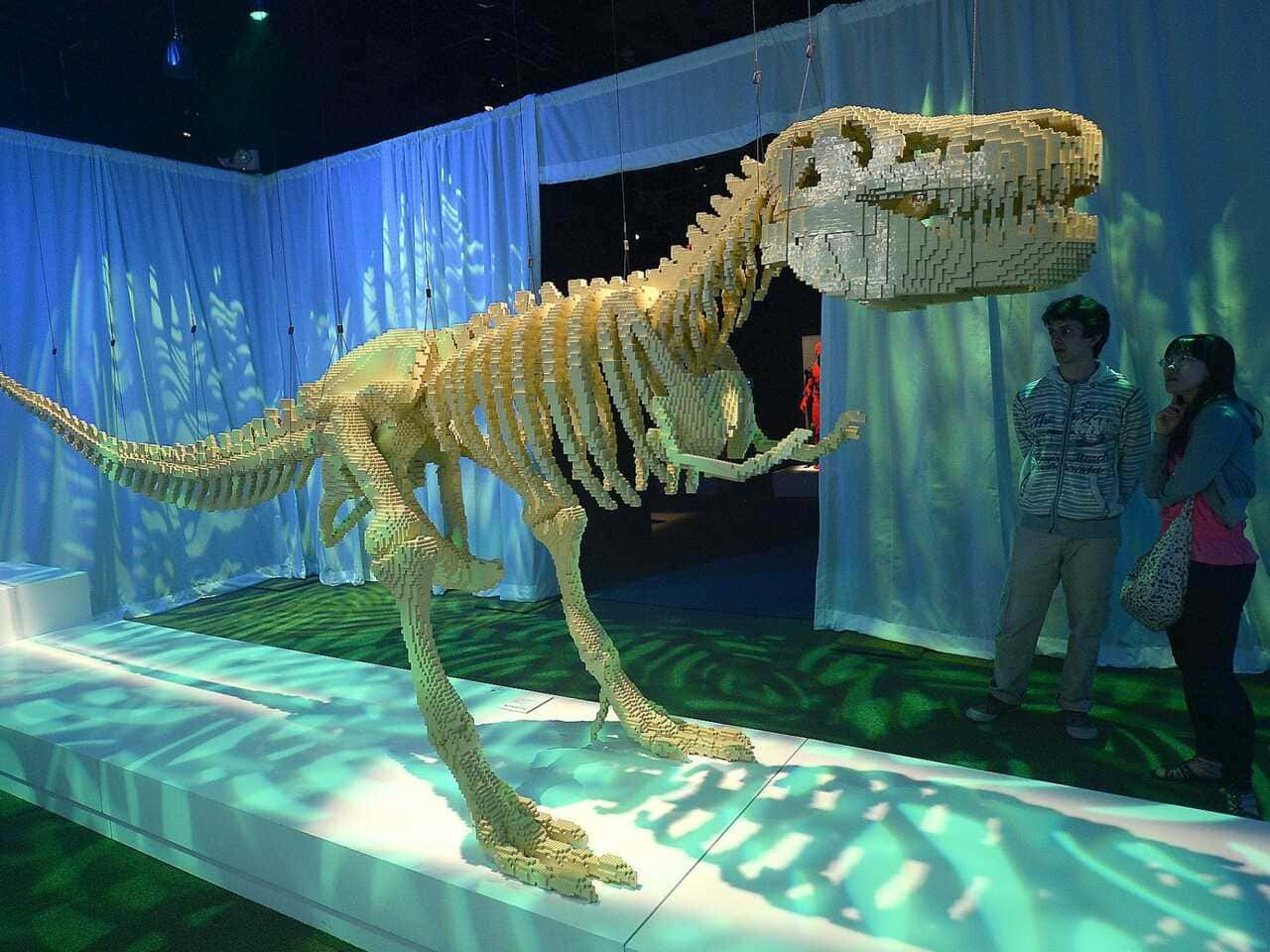 Lego Exhibit at Discovery Center in Times Square
Harry Potter Exhibit at Discovery Center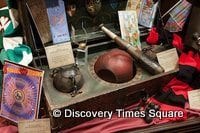 November 3, 2012 – April 7, 2013
Experience the amazing craftsmanship of more than 200 authentic costumes and props from the Harry Potter™ films displayed in settings inspired by the films sets – including the Great Hall, Hagrid's hut and the Gryffindor™ common room. Enter the Quidditch™ area and toss a Quaffle, pull your own Mandrake in the Herbology vignette, encounter Buckbeak™the Hippogriff and even a giant Acromantula spider.
Spy: The Exhibit – The Secret World of Espionage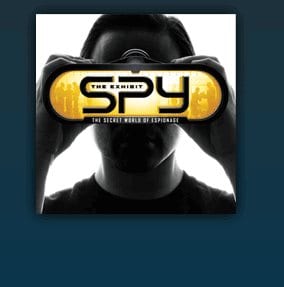 May 18, 2012 – March 31, 2013
Check out real declassified gadgets revealed for the first time ever from the world's leading intelligence agencies, create your own disguises, alter your voice, navigate laser beams; and experience the evolution of spy technology with over 200 historical artifacts.
Terracotta Warriors Exhibit in Times Square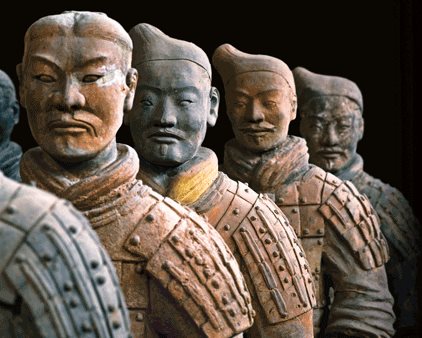 April 27 to August 26, 2012
Direct from China, discover the legend behind the authentic terracotta soldiers with a fascinating journey back to the days of China's first emperor — before and after his epic rule.

King Tut Exhibit
April 23, 2010 – January 17, 2011

Discovery Times Square Exposition
226 W 44th St, 7th/8th Aves
More on the King Tut Exhibit
CSI: The Experience! at Discovery Center
October 1, 2011- March 4, 2012
Discovery Times Square Exposition
226 W 44th St, (Bway/8th Aves)
Play the role of a crime scene investigator at CSI: The Experience! As the latest recruit in the world of forensic science, guests are guided by videos featuring CSI: cast members and real-life forensic scientists.
Throughout the exhibition you must examine blood types, while matching DNA to potential suspects in order to complete the investigation process and solve the crime. Complete with 3 Crime Scenes, 15 Forensic Lab Stations, and dazzling special effects, this hands-on experience is sure to plunge exhibit goers deep into the science of solving crimes. The exhibit is geared toward adults and youth age 12 and above. $25 Adults, $19.50 (4-12), Under 4 free. More on Tickets: CSI: The Experience! at Discovery Center
Pompeii The Exhibit at Discovery Center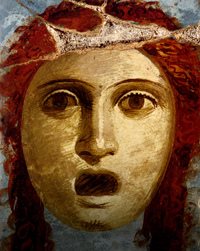 CLOSED – Opens March 4, 2011
Discovery Times Square Exposition
226 W 44th St, (Bway/8th Aves)
Experience Pompeii before and after the epic eruption 2,000 years ago. Imagine the moment their world vanished and discover the miraculous artifacts unearthed since. Witness the life and death of those frozen in time by ash – featuring the largest collection of body casts ever presented.
$25 Adults, $19.50 (4-12), Under 4 free.
Back to Top of Discover Center Times Square